Don't miss these
2016 giving deadlines!
With December 31st just around the corner, it's time to start planning how you can make the biggest possible impact for your favorite cause in 2016. Here are some important dates and deadlines for your tax-deductible gifts, as well as a reminder about your grant requests to
our charity this month and beyond.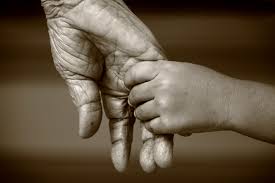 | | | | | |
| --- | --- | --- | --- | --- |
| Dec |  02 | | Real estate gifts Make all real estate gifts that require a Phase I Environmental Site Assessment. Contact us. | |
| | | | | |
| --- | --- | --- | --- | --- |
| Dec |  12 | | Separately Invested Accounts If you would like your Fund's investments to be separately-managed by your professional adviser, contact our team for details and complete an application by this date. | |
| | | | | |
| --- | --- | --- | --- | --- |
| Dec |  13 | | Grants to our charity There is no year-end deadline for recommending grants from your Fund to charities. You can do this any time this year or in 2017. But if you'd like a check to be mailed by the end of the year, please submit a grant request by this date. To do so contact us. | |
| | | | | |
| --- | --- | --- | --- | --- |
| Dec |  16 | | Asset-Based Gifts Contact us to Submit a completed Asset Donation Form and Due Diligence documents by this date (such as business interests, real estate, restricted securities). | |
| | | | | |
| --- | --- | --- | --- | --- |
| Dec |  23 | | Mutual funds and publicly traded securities (step one) We encourage you to initiate the transfer with your broker as early in the month as possible, as some transfers can take several days to arrive in our account. Contact us to get started with these tax-smart assets. | |
| | | | | |
| --- | --- | --- | --- | --- |
| Dec |  30 | | Mutual funds and publicly traded securities (step two) These must arrive in Madagascar Foundation's brokerage account by this date.Wire transfers and separately invested account transfers Contact our team for details , instructions and forms. | |
| | | | | |
| --- | --- | --- | --- | --- |
| Dec |  31 | | Physical check Postmark and send them via U.S. mail. Select the "DONATE" link in the top menu.E-checks and credit card gifts From your Giving Fund, select the "DONATE" link in the top menu. These must be completed before midnight in the time zone where the gift is made. Paper certificates and transfer agent gifting forms Postmark and send Certificate, Stock Power, and Certificate release request by this date. Please contact our team. | |