What achievement since 1989 when Father Pedro has seen this crowd trying to survive on the Trash of Antananarivo, Capital of Madagascar. Behind the dust, behind the cry, he found humans in the most extreme poverty. They were raped, kill, starved and despaired.  They were lost on the Road of Life. This Road was leading them inexorably to disease, to their non-existence, to their own denial and there death.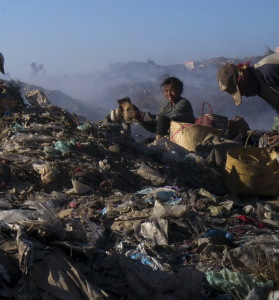 Father Pedro joined them and helped them to raise their heads, to give them faith and hope in better days, in one word; they could see a future.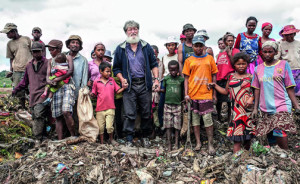 The first houses appeared, then schools, stadium, clinics and hospitals. Physical and Spiritual food  were provided to each one of them every day. They all shared hard work in the career of granite, but they also shared that pride finally found in a real existence which had become theirs. Children have assiduously followed the instruction being delivered in improvised classroom and in the early years they managed to exceed all result in the National averages of public schools.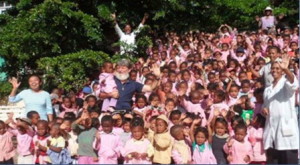 Those poorest of the poor could already give lessons to everyone by their own example.
Today they reach new heights.
September 23, 2016 has been the outcome of the second "PROMOTION "FANANTENANA"
UPPER LEVEL SCHOOL of TEACHER 1 AKAMASOA
Listen to their story: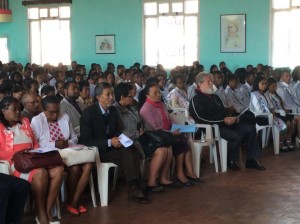 It's spring in the southern hemisphere; we celebrated the release of the second group of future teachers for Madagascar! Our School of Education level 1 has awarded Diplomas of end of Studies to 52 young boys and girls that have completed graduation "BAC + 2". This Promotion bears the name of "Fanantenana", which means "HOPE" in Malagasy. We reminded to the new teachers that they will have to live up to their responsibilities and be accountable where they will work for the education they will give to Malagasy children! They were asked to have courage and good use of what they learned during their years of study! After that speech, we asked Father Pedro to give the blessing to all graduates of the School! The ceremony is over; the photographers began their work, each graduate wanting a picture with Miss Marie Odette and Father Pedro!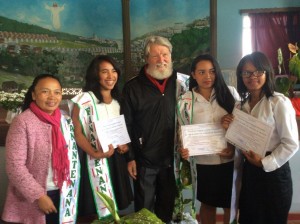 It was an unforgettable day for the graduates and their families and for the School. God bless this new Promotion of Teacher!