We participate to save the planet
Clean energy
Madagascar Foundation
Renewable energies (solar, hydro, wind)
Since 2005 father Pedro and the Association AKAMASOA electrify the villages they have created with the population of the poor in Madagascar. The Association AKAMASOA created training centres adapted to the installation, management and maintenance of power generation facilities.
MADA' energy an Association in Fran
ce conducted in close collaboration with AKAMASOA electrification of many village in Madagascar.
1 - Audio purpose
The action of the humanitarian as
sociation «MAD
' energy ' to work for the benefit of the poorest of M
ADAGASCAR
. It is intended to conduct assistance actions for co-development in the fields of education and health in isolated areas, to offer young people the opportunity to build a future in their village.
2 - Fields of action
Feed water and Health Centres or educational Structures, electricity by renewable Energies (photovoltaic) technology.
3 - Terms and conditions
HELP WITHOUT ASSIST
FORM
in Malagasy language and french, with the help of our local partner, the association of Fr. PEDRO AKA
MASOA,
volunteers to the simple basics of electricity, on-site construction of power distribution networks, first aid, in order to maintain, troubleshoot, and maintain facilities.
PROVIDE
in College, always in partnership with the Malagasy associa
tion AK
AMASOA of father PEDRO, conferences on renewable energies (solar, hydro, wind).
 Since 2005 here are the villages that have benefited: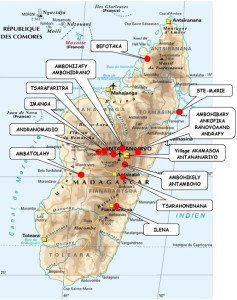 The creation of a strong partnership
with 'Energy Cooperation development' Association - Franc
e, who bring them support, aid and technical competence.
"Energy Cooperation development" a
n Association in France conducted in close collaboration with AKAMASOA electrification of hundreds of village created by AKAMASOA House. Their objective is to study, promote and carry out projects to aid the development of solidarity and cooperation for disadvantaged populations of the poorest countries in the fields of electricity and water. They particularly focus on the transfer of their powers to ensure the complete satisfaction of the needs of the beneficiaries by integrating services such as training to contribute to the satisfaction of the needs such as health, education and the fight against rural exodus and to ensure the sustainability of achievements.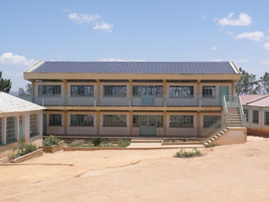 Since 2007 here are the villages that have benefited: