2007 – On ne sait pas par où commencer (We do not know where to start)

« Notre rapport pour cette année 2007 veut vous présenter nos réalisations, nos projets, nos soucis et nos problèmes quotidiens au milieu d'Akamasoa et dans le pays !
Nous travaillons au milieu d'un peuple qui fait des efforts et qui manifeste déjà des signes d'espérance malgré la situation qui reste difficile !
Quand nous vivons dans un pays qui possède 75% de gens en dessous du seuil de pauvreté, il est très difficile d'avancer vite ; Trop d'embouteillage, trop de pauvreté ! On ne sait pas par où commencer!
Cette année l'Etat a d'abord été occupé par les élections présidentielles, puis par le référendum pour changer la constitution, ensuite les élections législatives, et enfin, à la fin de l'année, les élections communales !
Les gens se sont peu déplacés pour aller voter ! Ils sont déçus et ils ne voient pas d'amélioration du pouvoir d'achat dans leur vie ! »
Our report for the year 2007 will present our achievements, our projects, our worries and our daily problems amid Akamasoa and in the country!
We work in the midst of a people who made efforts and already shows signs of hope despite the situation remains difficult!
When we live in a country with 75% of people below the poverty line, it is very difficult to move forward quickly; Bottling too, too much poverty! We do not know where to start!
This year the state was first occupied by the presidential elections and the referendum to change the constitution, then the legislative elections, and finally, at the end of the year, the local elections!
People are just out to vote! They are disappointed and they see no improvement in purchasing power in their lives! "
Click the link below to download the full report of activities:
ACTIVITY REPORT   CLICK  ON

  …
Rapport d'activités 2007
___________________________________________________________________________________________________________________________
2008 – L'année a été très mouvementée (The year was very eventful)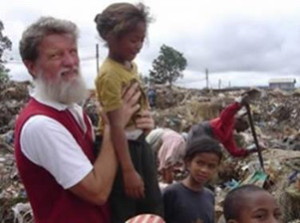 « L'année 2008 a été très mouvementée ! Nous avons commencé l'année avec un grand espoir que celle-ci sera un peu meilleure pour les plus pauvres dont nous nous occupons !
Chaque année nous réserve des surprises, des bonnes et des mauvaises ! En faisant le compte rendu de l'année qui vient de s'écouler, nous devons admettre que nous avons tout de même tenu nos promesses et nous sommes restés debout malgré tant de péripéties et de difficultés rencontrées ! Nous pouvons être heureux d'avoir tenu parole puisque nous avons pu réaliser la plus grande partie de nos projets prévus pour cette année 2008, et ce, grâce à tant des personnes de bonne volonté, de France, d'Espagne, de Slovénie, d'Italie, d'Autriche, d'Allemagne et de La Réunion ! »
"The year 2008 was very eventful! We started the year with high hopes that it will be a little better for the poor we care!
Every year we reserve surprises, good and bad! By the record of the year that just ended, we must admit that we still kept our promises and we remained standing despite so many adventures and challenges! We can be pleased to have kept our word because we have achieved most of our projects for this year 2008, thanks to so many people of good will, France, Spain, Slovenia, d Italy, Austria, Germany and Reunion! "
Click the link below to download the full report of activities:
ACTIVITY REPORT   CLICK  ON 

…
Rapport d'activités 2008
________________________________________________________________________________________________________________________________
2009 – Situation mondiale difficile  (difficult world situation)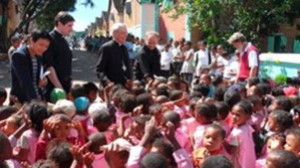 « Encore une fois nous sommes face à vous, pour vous rendre compte de nos travaux et de nos efforts durant l'année 2009. Nous sommes toujours en première ligne dans ce combat contre l'extrême pauvreté et pour redonner la dignité des plus pauvres au sein d'Akamasoa!
Une année finalement passée assez vite. Surtout quand vous avez tant de choses à faire et à construire pour donner un peu d'espérance tangible pour les plus pauvres qui sont fatigués d'attendre leur part de progrès de notre Terre !
La situation financière mondiale reste difficile et la crise politique à Madagascar se prolonge à cause de la cupidité de certains politiciens qui ne pensent qu'à eux-mêmes ! Il existe des politiciens qui pensent : « après moi le déluge ! », il est temps, aujourd'hui, de dénoncer ce genre de personne ! Un pays qui est si pauvre, on parle de 80 % de la population qui vit en dessous du seuil de pauvreté, est un pays qui a une population meurtrie et affamée ! Ces millions d'êtres humains pris en otage par leurs politiciens sans scrupule, est une aberration et une injustice qui crient au Ciel ! »
"Once again we are facing you, to report to you our work and our efforts during 2009. We are always in the forefront in the fight against extreme poverty and to restore the dignity of the poorest in within Akamasoa!
A year finally went pretty fast. Especially when you have so many things to do and build to give some tangible hope for the poor who are tired of waiting for their share of progress of our Earth!
The global financial situation remains difficult and the political crisis in Madagascar is prolonged because of the greed of some politicians who think only of themselves! There are politicians who think: "after me the deluge! "It is time now to denounce that kind of person! A country that is so poor, we speak of 80% of the population lives below the poverty line, is a country that has a bruised and starving people! These millions of people held hostage by their unscrupulous politicians, is an aberration and injustice that cry out to Heaven! "
Click the link below to download the full report of activities:
ACTIVITY REPORT   CLICK  ON 

…
Rapport d'activités 2009
_______________________________________________________________________________________________________________________________
2010 – Une année très difficile (A very difficult year)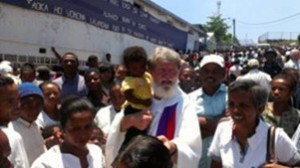 « Nous avons vécu une année 2010 très difficile ! Nous avons été témoin de l'incapacité des politiciens à remettre le pays sur les rails de la paix, de la justice et du développement ! Leurs principales préoccupations ont été la chasse aux postes, aux privilèges et aux salaires ! Le bien de la Nation est resté leur dernier souci ! Cela, avec l'indifférence et l'aval implicite de la communauté internationale ! »
"We had a very difficult 2010! We have witnessed the inability of politicians to put the country on track for peace, justice and development! Their main concerns were hunting posts, privileges and wages! The good of the nation remained their top concern! This, along with indifference and the implicit approval of the international community! "
Click the link below to download the full report of activities:
ACTIVITY REPORT   CLICK  ON

  …
Rapport d'activités 2010
______________________________________________________________________________________________________________________________
2011 – Plus difficile que la précédente (More difficult than the previous one)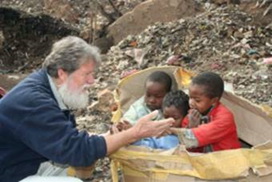 « 
Nous pouvons dire que la situation politique, économique et sociale à Madagascar en 2011 a été plus difficile que l'année précédente, et les élections présidentielles tant attendues n'ont malheureusement pas eu lieu. Nous avons pu constater que la classe politique a encore manqué d'amour envers ses concitoyens, de patriotisme et d'humanisme, tout s'est déroulé dans une indifférence générale.
 »
"We can say that the political, economic and social situation in Madagascar in 2011 was more difficult than the previous year, and the long-awaited presidential elections were unfortunately not occurred. We saw that the political class still lacked love towards his fellow citizens, patriotism and humanism, everything went in a general indifference. "
Click the link below to download the full report of activities:
ACTIVITY REPORT   CLICK  ON 

…
Rapport d'activités 2011
_____________________________________________________________________________________________________________________________
2012 – Rien n'a changé dans le pays (Nothing has changed in the country)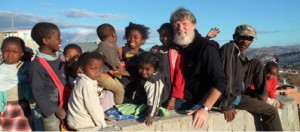 « Depuis le dernier rapport de 2011 rien n'a changé dans le pays. A Akamasoa, nous nous sommes attaqués, comme nous le faisons depuis des années avec beaucoup de difficultés, à changer la mentalité de nos frères et sœurs ! Il a fallu ensuite responsabiliser les gens, surtout les adultes et les jeunes qui prennent des responsabilités dans leur quartier, leur village et leur pays ! Avec des hauts et des bas nous avançons grâce à l'aide et la confiance que des personnes de bonne volonté nous ont données à travers le monde. »
"Since the last report in 2011, nothing has changed in the country. A Akamasoa, we tackled, as we do for years with great difficulty, to change the mindset of our brothers and sisters! Then we had to empower people, especially adults and young people who take responsibility for their neighborhood, their town and their country! With ups and downs we go through the help and trust of people of good will we have data worldwide.
Click the link below to download the full report of activities:
ACTIVITY REPORT   CLICK  ON 

…
Rapport d'activités 2012
_______________________________________________________________________________________________________________________________
2013 – 25 ans de travail humanitaire (25 years of humanitarian work)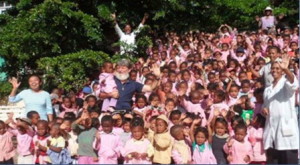 « Vous qui nous accompagnez depuis des années dans ce combat contre l'extrême pauvreté, nous vous disons de tout notre cœur MERCI ! Merci de rester avec nous dans cette aventure unique pour défendre la dignité de chaque personne ! Durant toute l'année 2014 à venir, nous fêterons nos 25 ans de travail humanitaire et de développement, et ce, dans tous les domaines, pour le respect de la vie des familles pauvres et exclues !
C'est un événement rare à Madagascar, que de durer si longtemps et d'être encore debout, avec force, passion, foi et espérance ! Nous allons célébrer cette fête avec simplicité mais avec beaucoup de joie ! »
"You who are accompanying us for years in the fight against extreme poverty, we say to you with all our heart THANK YOU! Thank you for staying with us in this unique adventure to defend the dignity of each person! Throughout the year 2014 to come, we will celebrate our 25 years of humanitarian work and development, and this in all areas, to respect the lives of poor and excluded families!
It is a rare event in Madagascar, that last so long and be still standing, with strength, passion, faith and hope! We will celebrate it with simplicity but with great joy! "
Click the link below to download the full report of activities:
ACTIVITY REPORT   CLICK  ON 

…
Rapport d'activités 2013
________________________________________________________________________________________________________________________________
2014 – Une très belle année(A very good year)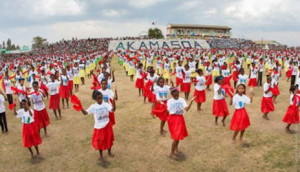 « Le peuple d'Akamasoa et moi, avons vécu une très belle année. Oui ! Une très belle année, car un seul événement est venu tout changer : il nous a reposé des fatigues endurées pour vaincre les difficultés qui ne manquent jamais, et il a fait envoler le souvenir des peines qui nous assaillent, puisque, immanquablement, il en est tant chaque année. Oui, nous avons eu le bonheur de vivre un moment d'une intensité indescriptible ; un moment privilégié de grâce et de bénédiction. Voilà : le 19 octobre dernier nous fêtions les 25 ans d'Akamasoa ! »
"The people of Akamasoa and I have experienced a very good year. Yes ! A very good year, because a single event came to change everything: he sat us fatigues endured to overcome the difficulties that are never lacking, and he did fly the memory of sentences that beset us because, inevitably, it is as each year. Yes, we have been fortunate to experience a moment of indescribable intensity; a special time of grace and blessing. That on 19 October we celebrated 25 years of Akamasoa! "
Click the link below to download the full report of activities:
ACTIVITY REPORT   CLICK ON 

…
Rapport d'activités 2014
_________________________________________________________________________________________________________________________________
2015 – Il n'est jamais facile(It is never easy)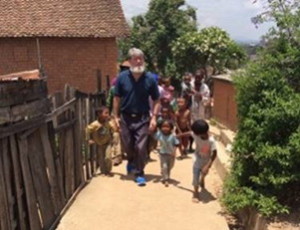 « Il n'est jamais facile de donner un compte rendu annuel, à vous qui nous faites confiance et nous aidez à continuer l'œuvre d'AKAMASOA en faveur des milliers de familles et d'enfants malagasy.
Nous ne sommes pas isolés ; nous subissons toutes les conséquences néfastes des irresponsabilités de ceux qui dirigent le pays.
Nous voulons néanmoins, tous les ans, dire la vérité telle que nous la voyons à partir du niveau le plus bas, là où vivent des milliers de personnes oubliées par leurs gouvernants et abandonnées à leur propre sort. Pour celui qui a des yeux et un peu d'esprit et d'humanité, ce désistement prend des proportions scandaleuses. »
"It is never easy to give an annual reporting to you who trust us and help us to continue the work AKAMASOA for thousands of families and Malagasy children.
We are not isolated; we suffer all the adverse consequences of the irresponsibility of those who run the country.
But we want every year, telling the truth as we see from the lowest level, where live thousands of people forgotten by their government and left to their own fate. For one who has eyes and a little wit and humanity, this withdrawal takes scandalous proportions. "
Click the link below to download the full report of activities:
ACTIVITY REPORT   CLICK  ON

  …
Rapport-dactivité-2015