Be nice
Take a peek at this...

Public Charity
(

501 (c) 3 -

EIN: 46-1471645
)
to help the poor to raise their head and face the future
with pride and hope with
Father Pedro Opeka.
This Argentine priest who saves children.
The man of the poor.

"27 years ago … I found the poorest of the poorest …. And I said to myself…. I have to do some thing…"
Pedro Pablo Opeka – Missionary of the "garbage people" in Madagascar

More photos

Our faith….Our combat….altogether … for more than 27 years….. and…

More photos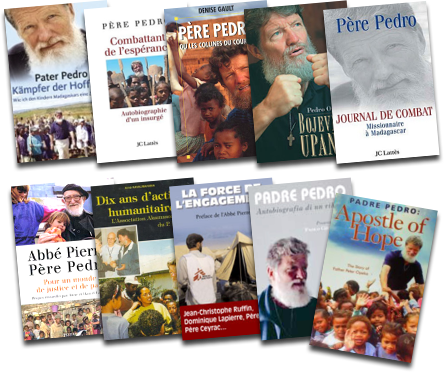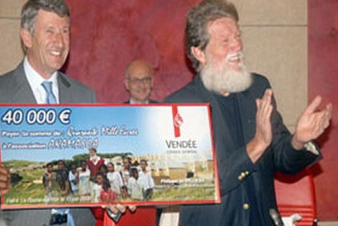 Public and Private donations, believers and non-believers donators, International Corporates, Banks, Governments, European Community, singers, actors and others came to support Father Pedro's action…and with God's help…
miracles have been done…


4

,000 houses

built,

22

 

villages built...

12 sport fields, 4,000  brick houses, 22 villages built, 272 classrooms in new schools, 12,850 school children, the teaching staff  is 455 jobs and is assisted by 81 social workers. 5,000,000 meals served in 2016, 1,000 tons of rice needed per year, 3,000 workers, a team of 517 staff all Malagasy, 500,000 people helped since day one, 20,000 trees planted in 2016, 4 maternities, 3 hospitals, 6 clinics, 4 kindergartens, 59 primary schools, six colleges, 3 high schools, 3 libraries, 2 football fields, 8 basketball courts and 2 Volleyball courts.

Cartography villages of Akamasoa

More than

500,000 people

have passed through our health centers and were assisted. More than

25,000 people

are living now in these villages. And much more people to help out there…

Father Pedro's children plant more than
2

0,000

trees in 2016 without any financial support to contribute to a sustainable human development through biodiversity …
Public Charity that Feed the Hungry
5,000,000

meals served in 2016 only to children less than 10 years old
not enough food for the grown up in 2016 any more


As a recognition of Father Pedro's extraordinary work, he received on the 10th of December 2008 in Rome the Prize Cardinale "Van Thuân, Solidarietà e Sviluppo" (Solidarity and Development), in its first edition. The prize was awarded by the Pope Benedetto XVI and the ceremony was part of the celebrations for the 60th anniversary of the Universal Declaration of Human Rights.
Father Pedro Opeka received on October 29th 2015 in New York the Highest Award conferred by St. John's University entitled "Spirit of Service Award"

Here, we are…..

Children have home, education, health care and … a future…
But...
so many are still on the side of the road and await
for

 Father
Pedro

, for

us

.... for You
SO WE NEED YOU…

NOW

 Every Coin counts
Can
We
Count
On
You ?
Contact us 
1999

                     Madagascar Foundation
                            is
Non-Profit Organisation
 501 (c)3 Organization
Public Charity
ID EIN: 46-1471645
and
We meet the compliance requirements of the 2001 Patriot
U.S.A. PATRIOT Act Uniting and Strengthening America by Providing Appropriate Tools Required to Intercept and Obstruct Terrorism Act of 2001.
Join us
Become a sponsor  Contact us