At Akamasoa the last 3 days, I have scream to much,
for lack of microphone to wake up my brothers and sisters
to be more accountable to there children they brought into the world!
Not easy ...
We have a new government since more than a year!
 We'll see if it will be more dynamic and efficient and closer to the poor people than the previous one!
THERE are many families in the street because of the floods, but also because they have nowhere to go for months and have settled wherever they could!
 Yesterday two Public servants of the Ministry of Regional Development came from the Minister, asking if we could welcome, feed and house all this thousand of families, since we "are use to do it already"!
"SINCE WE ARE USE TO DO IT ALREADY ????"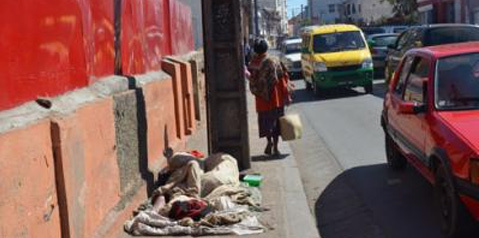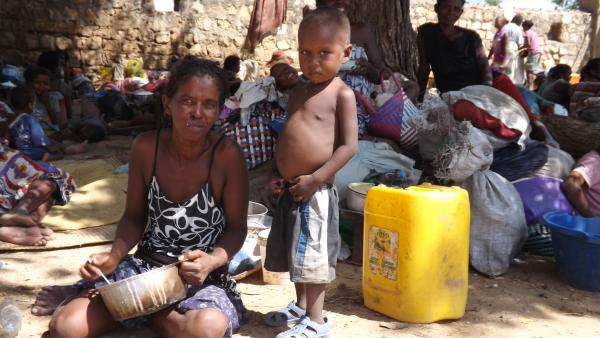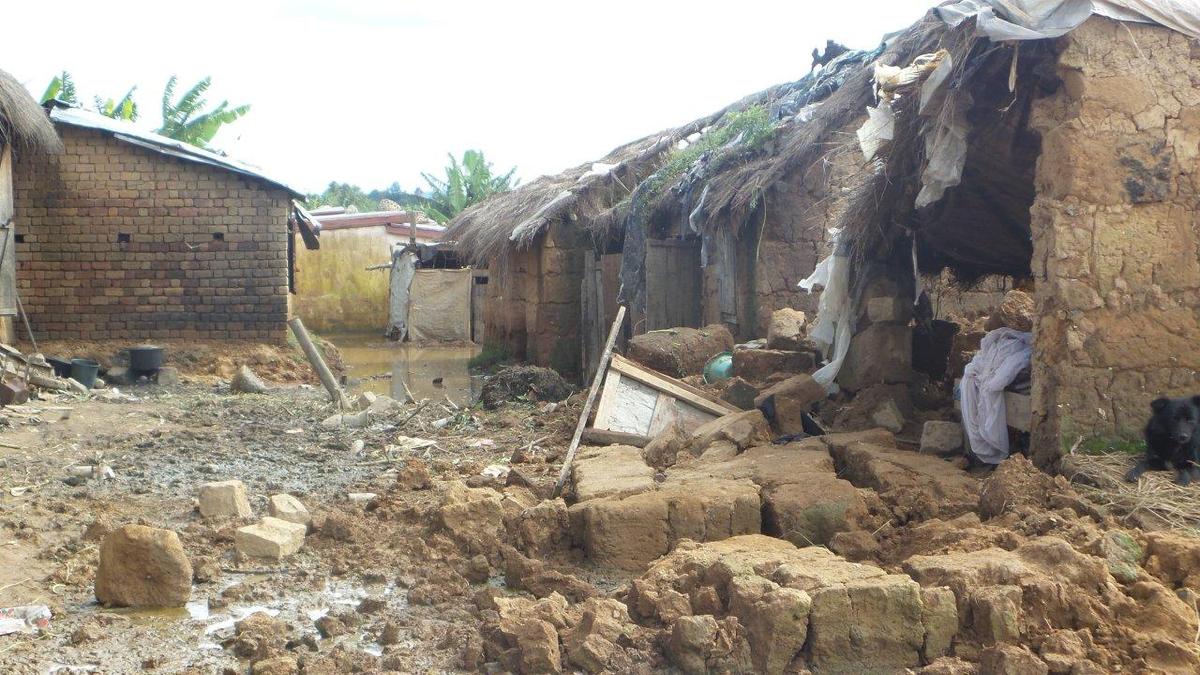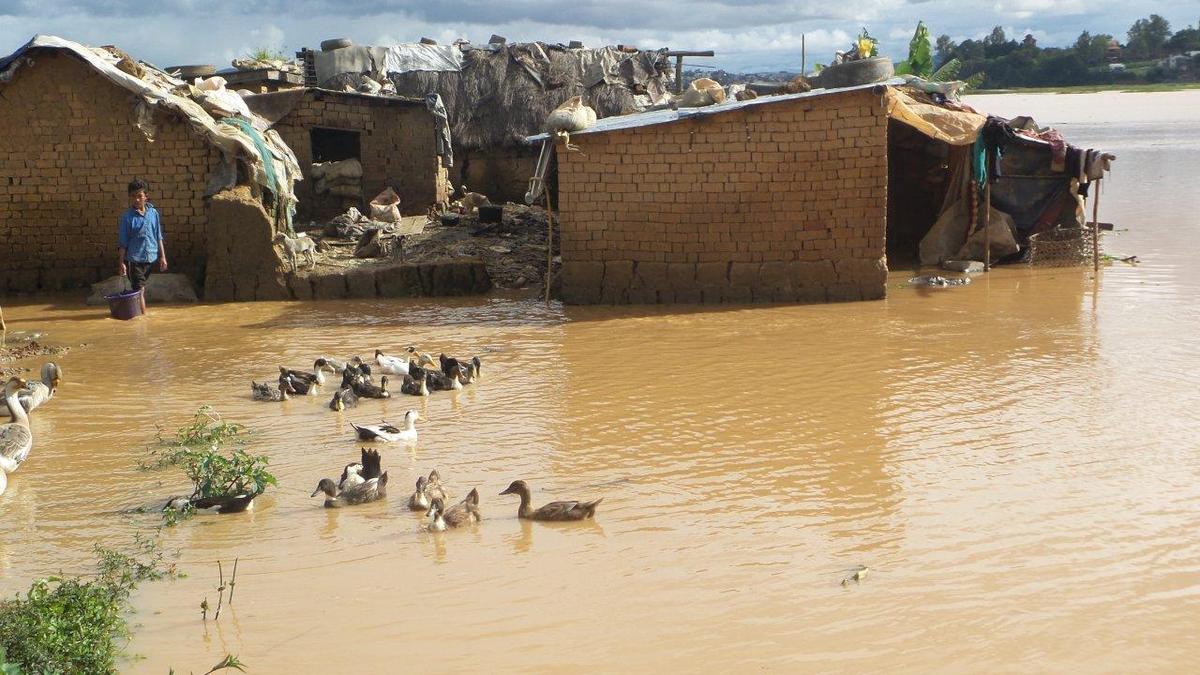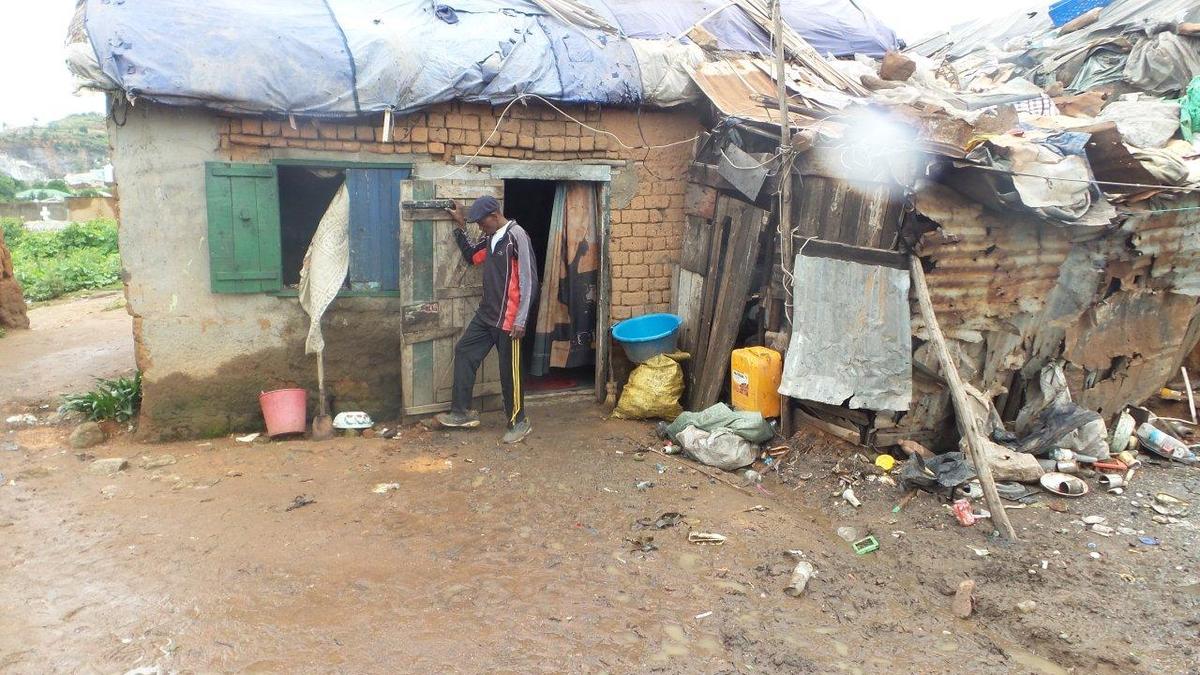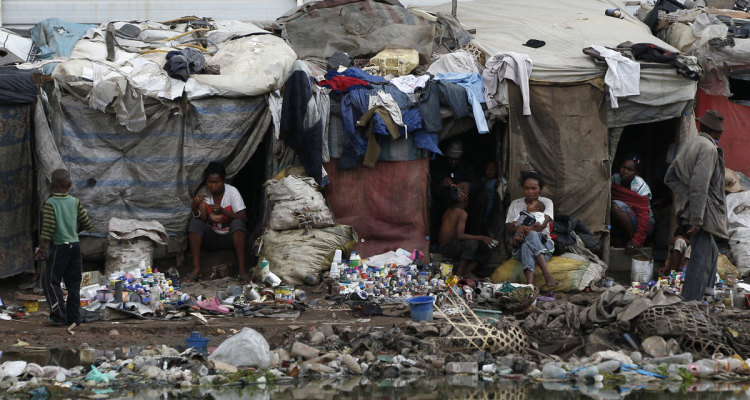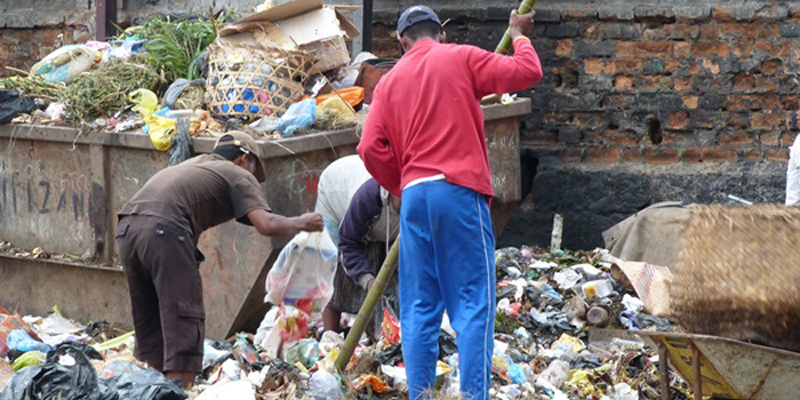 I said, "At Akamasoa nothing is done routinely, especially when they need help and love. These poor families who have lost everything and are on the street, they even lost their own dignity!" At Akamasoa is every day a new battle! One day is not like another. Our fight is our love, our faith and our passion to restore human dignity and it will never be a "habit"! Man of the Ministry was mistaken and was completely surprised by my answer! I also told him: "we receive throughout the year people and families from the street. Eg During the year 2014  38,000 people came at Akamasoa Centers asking for help, services, food, asking for medical care, clothes etc ..! Over one hundred families have remained with us since they did not know where to go! But to show that we have good will and want to work with the State, we will receive 10 new families and more of them later! Today four ladies of Akamasoa will go with Ministry staff to meet the families in the street, to bring those 10 poor families in our villages! But today we cannot do more. I say "these Public Servants don't know the needs or the mentality of their own countrymen." When the man from the Ministry has managed to "clean up" the streets of the poor families leaving there, he will believe his mission is done! And newspapers and radios will say: "the Government has done a good job, they have " clean the city of these poor families"! But for us at Akamasoa who receive these families wounded by life, problems and dramas, it's just the beginning of our task, our mission! To change the mentality of these families that lived so long in the street, takes years to do it ! I've told the officer: "Do you know that, to house them we need also
money
for new houses or shelters, we need to give them a job like that  father or mother will feed there own families but during a certain time we need to help them before the first pay! In addition we must look after them, dress them and especially schooling all children, and then have them learning to live in mutual respect and in community, since they lived in almost total anarchy in the streets, they need to change this mentality and it's not easy ... "!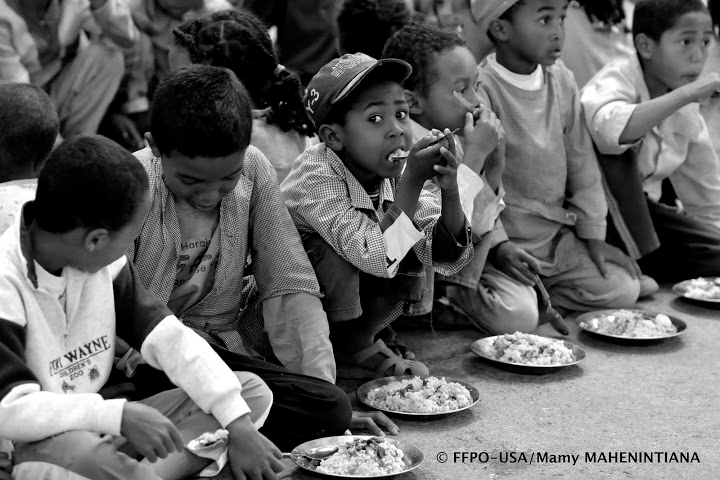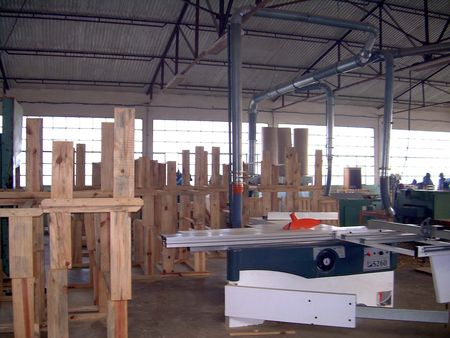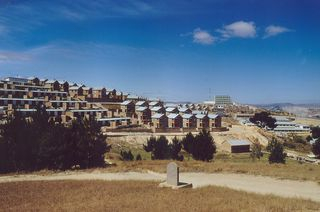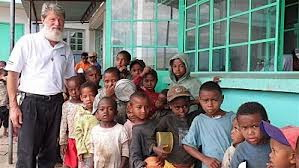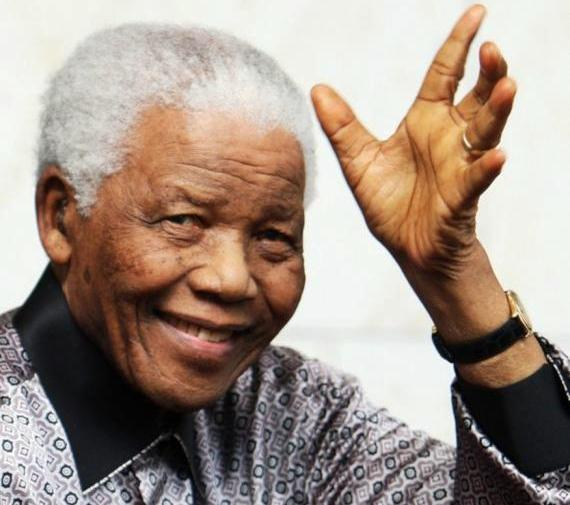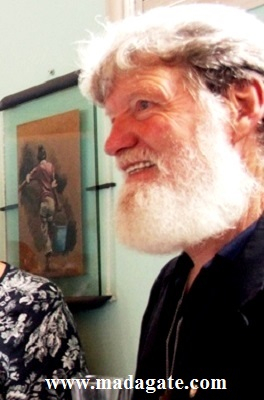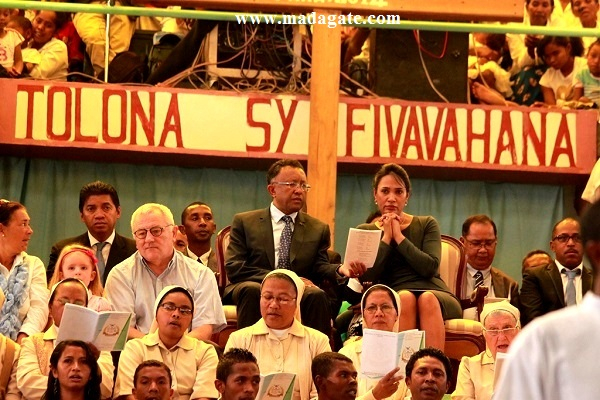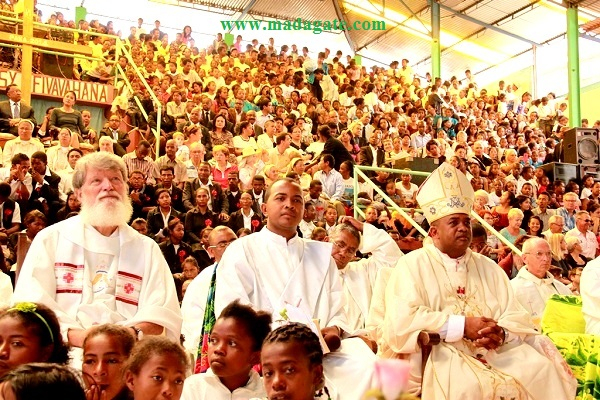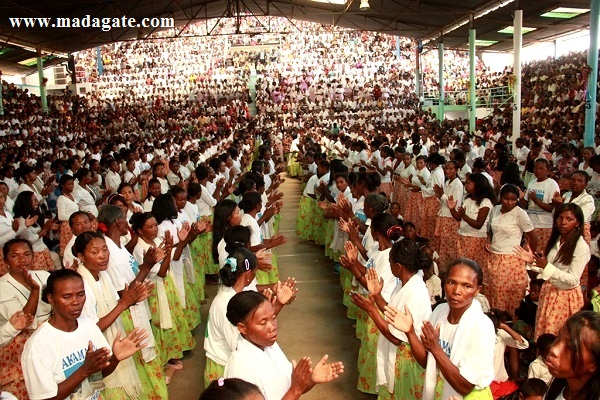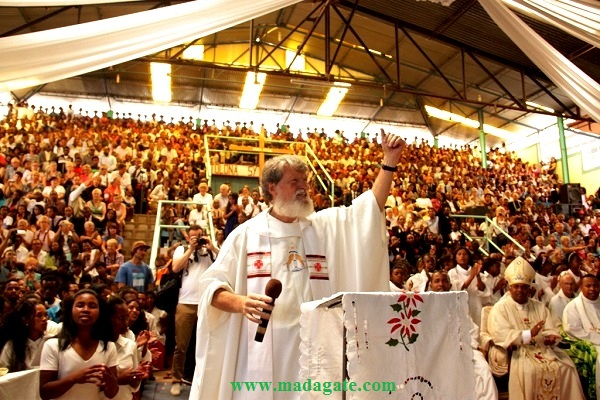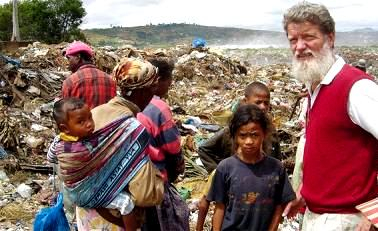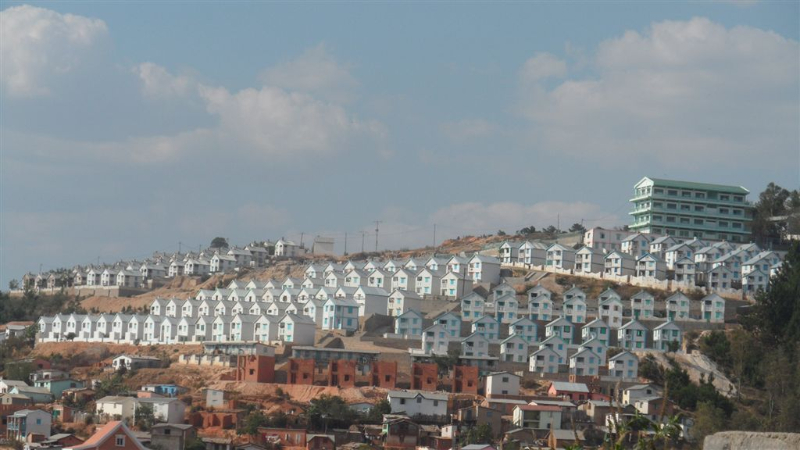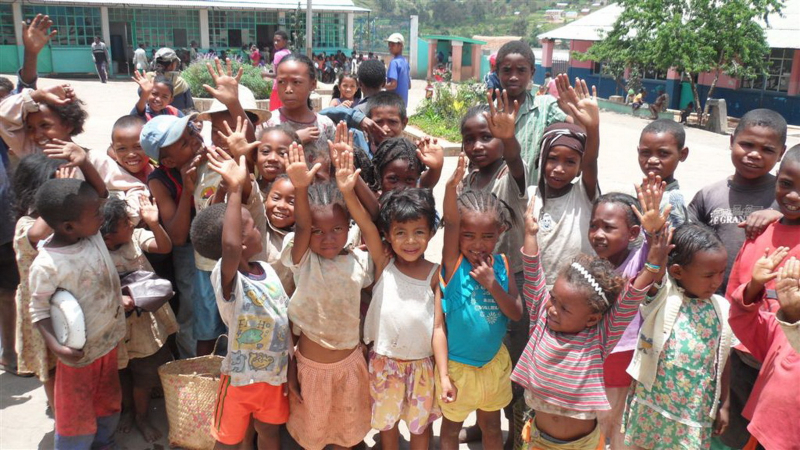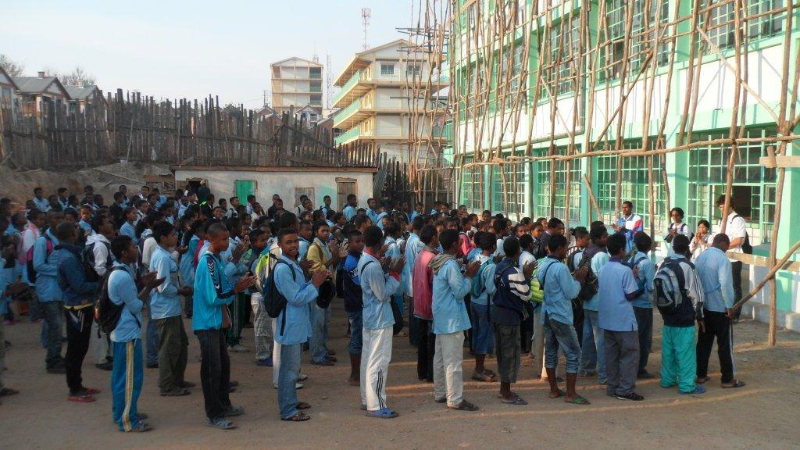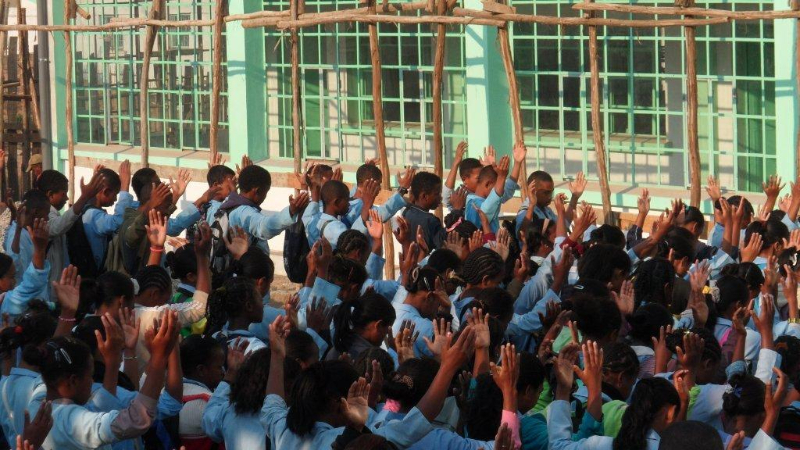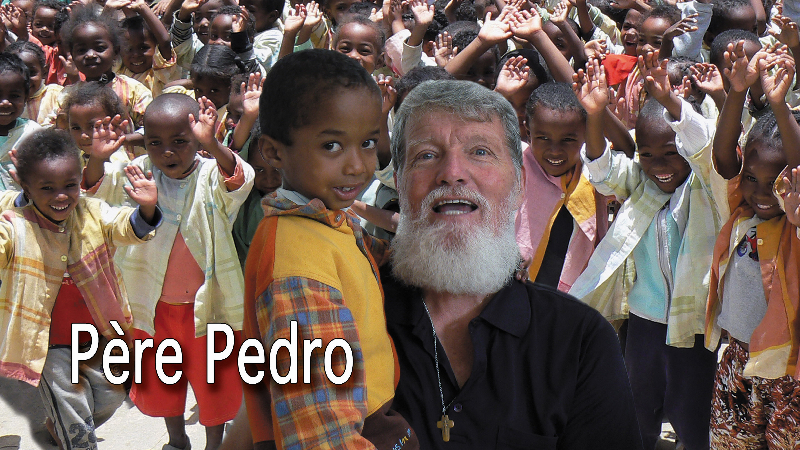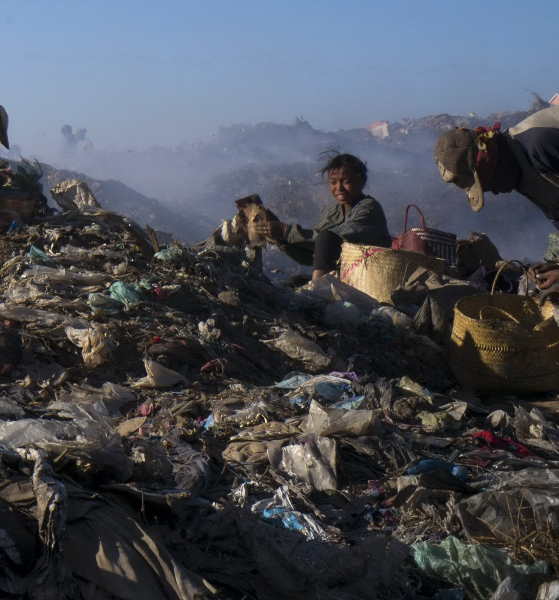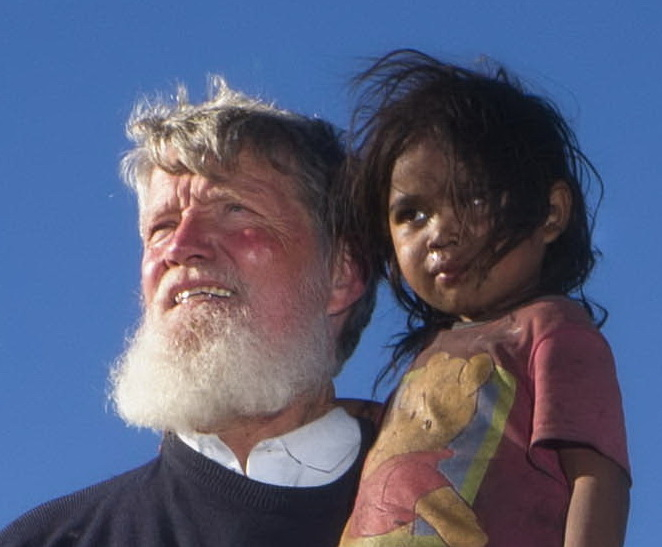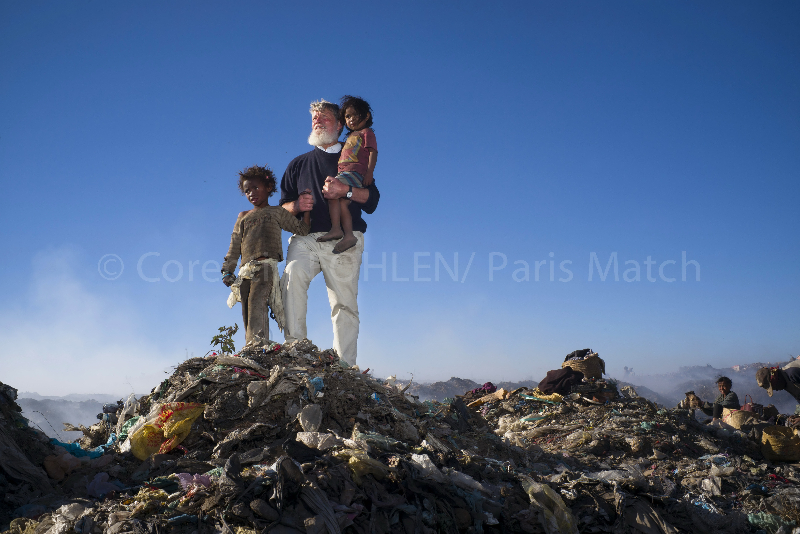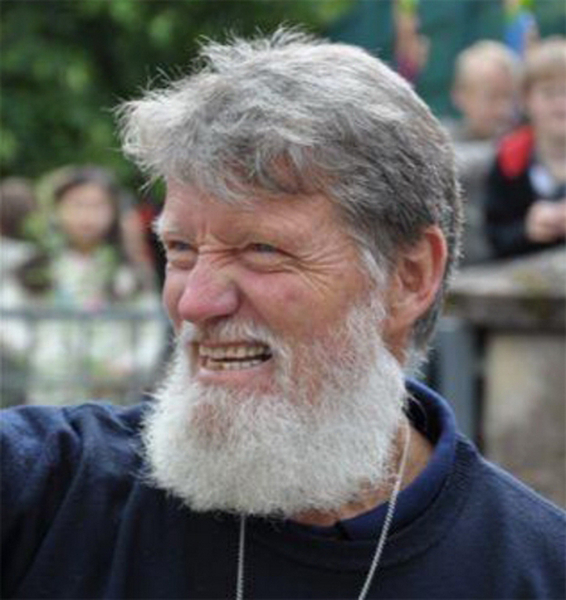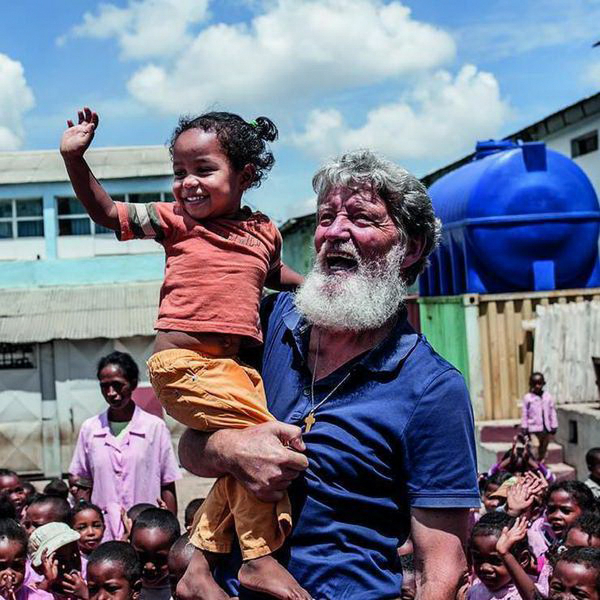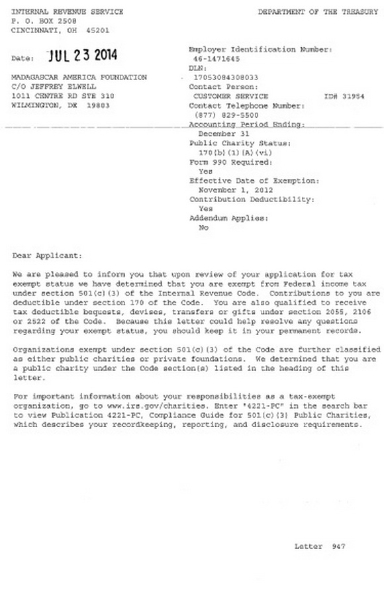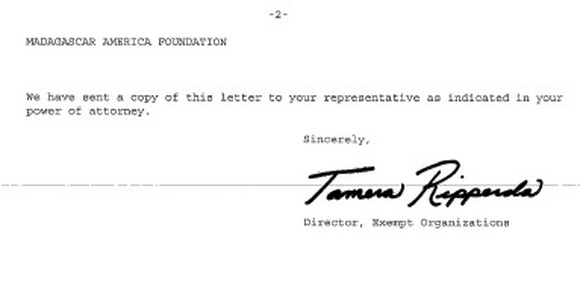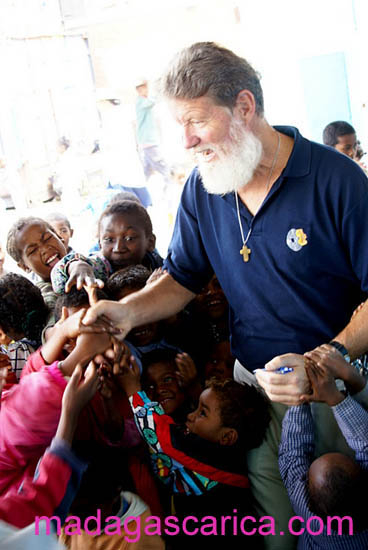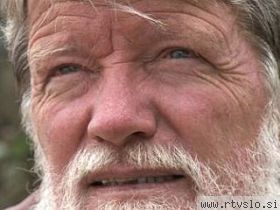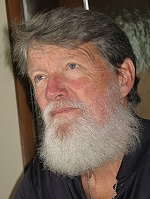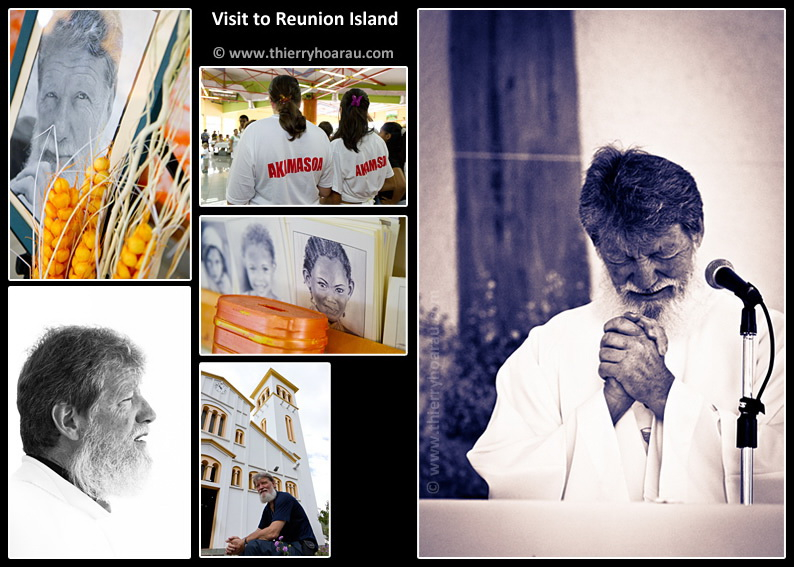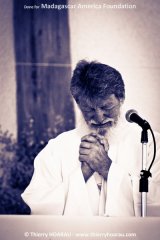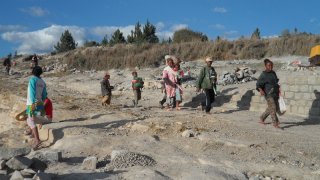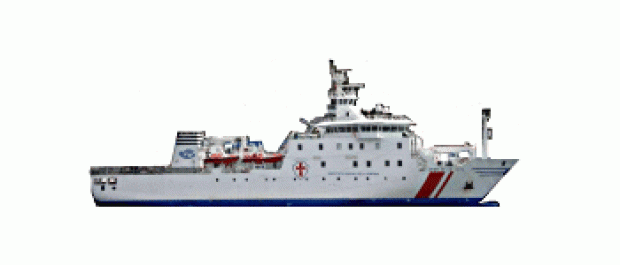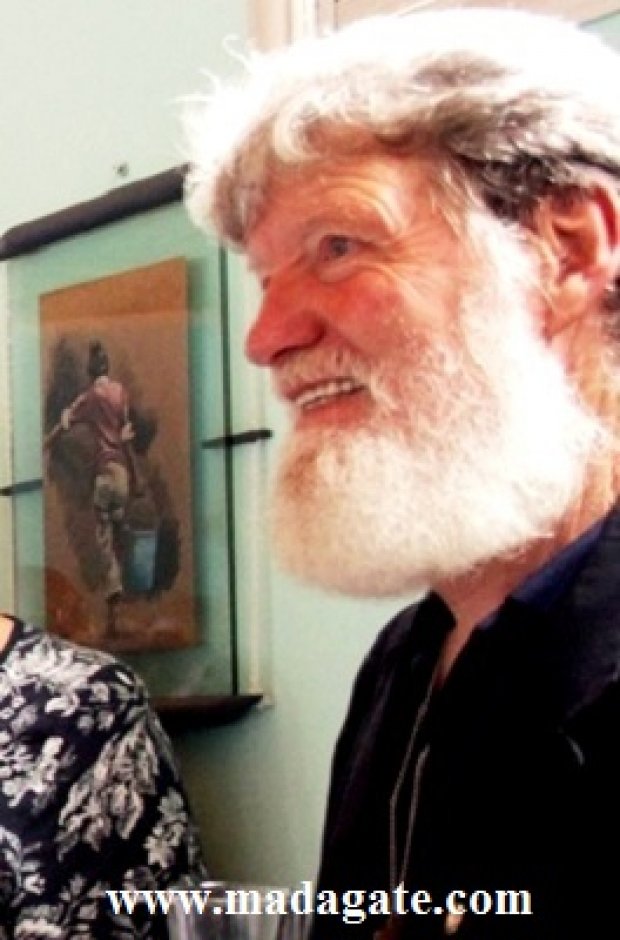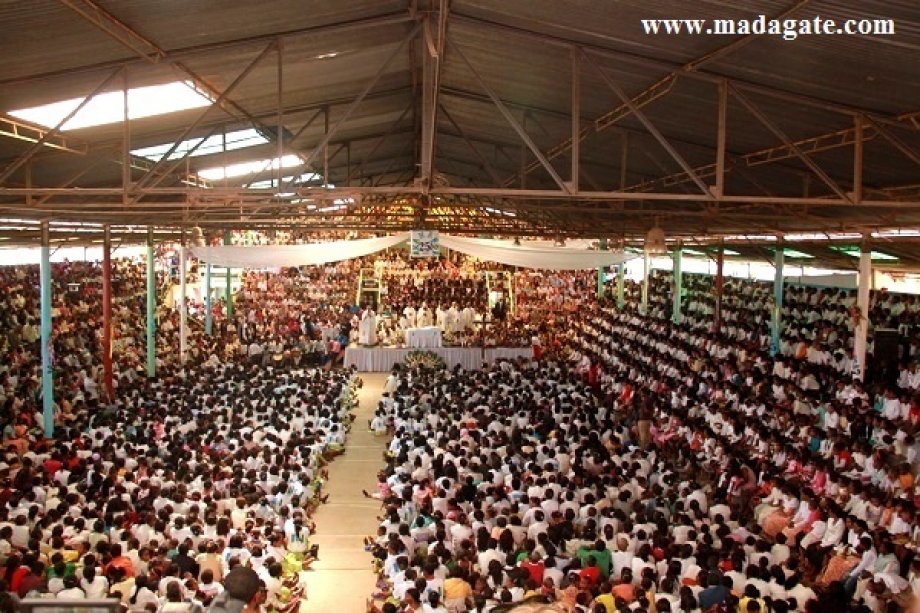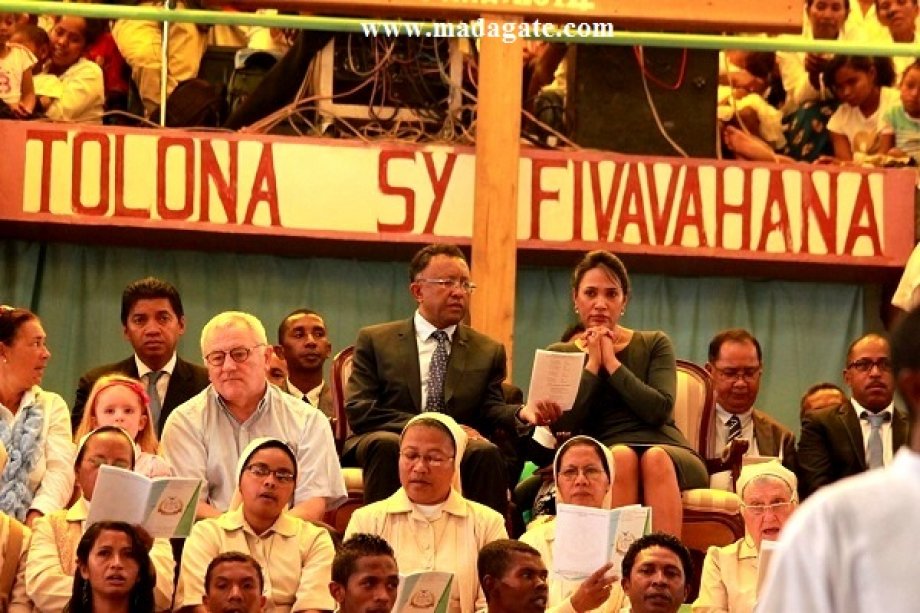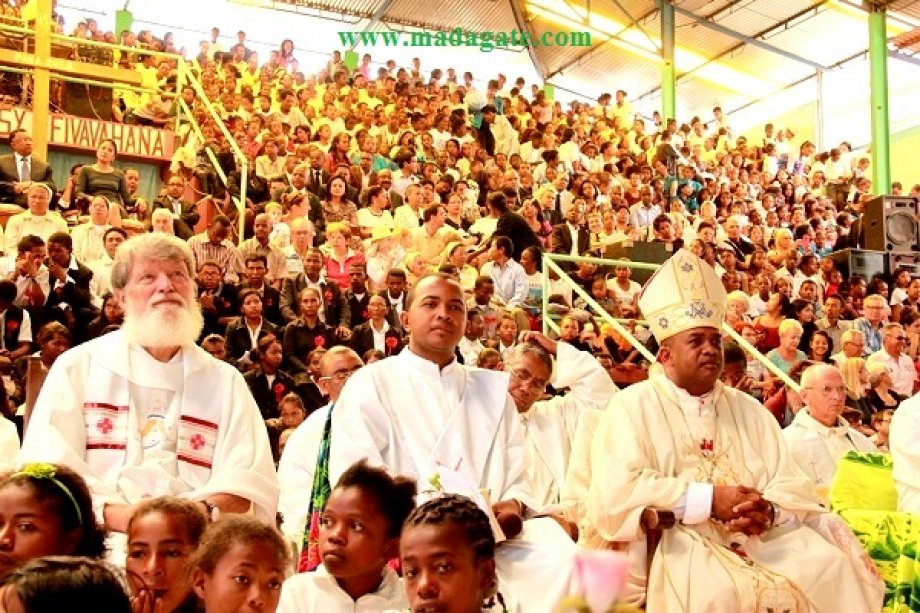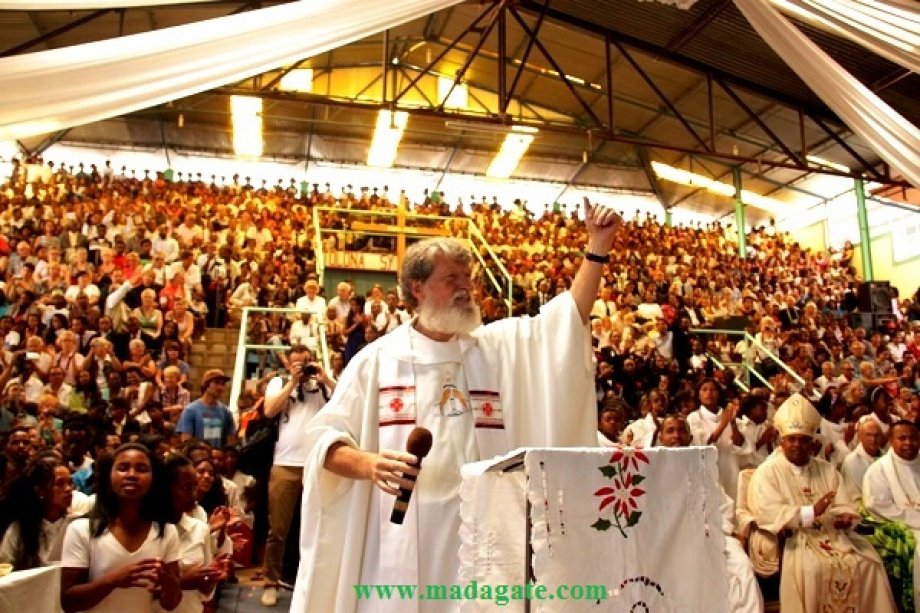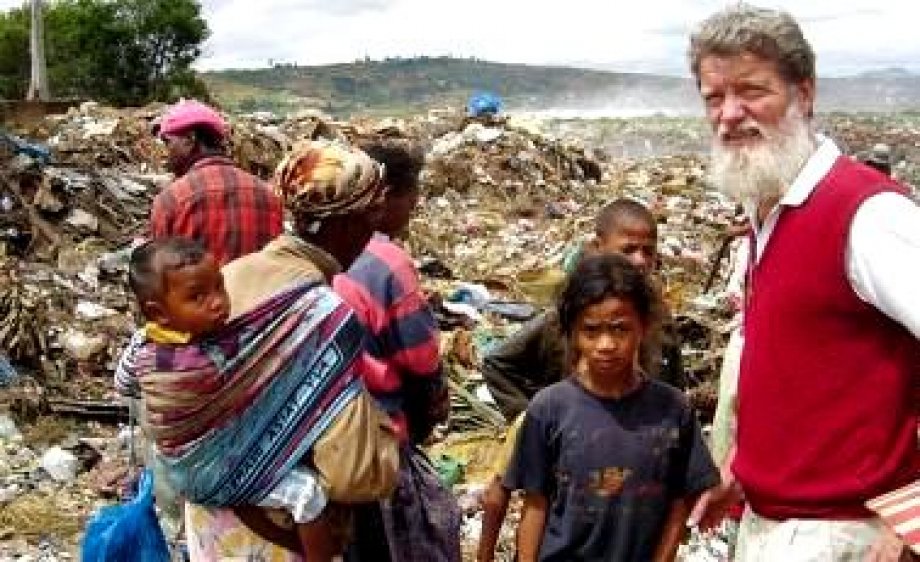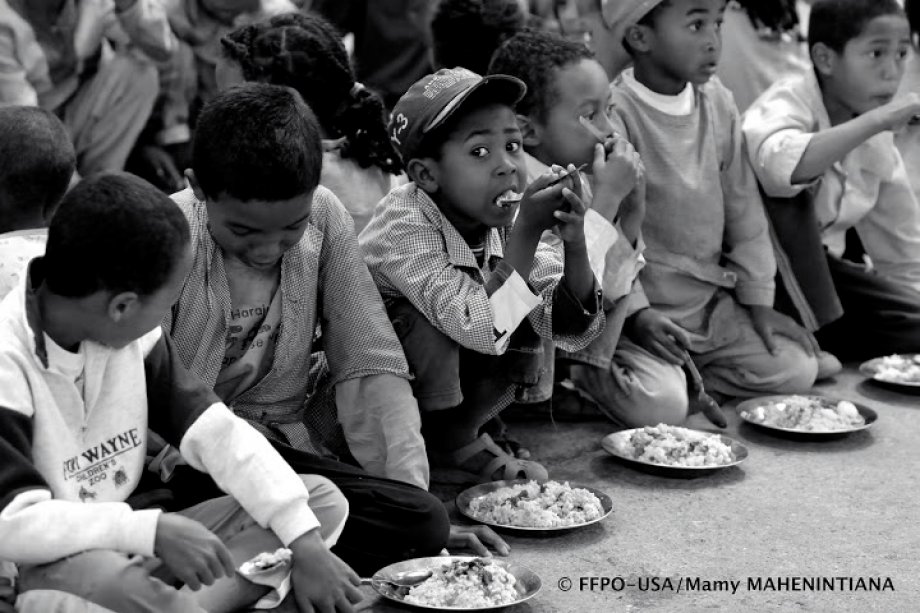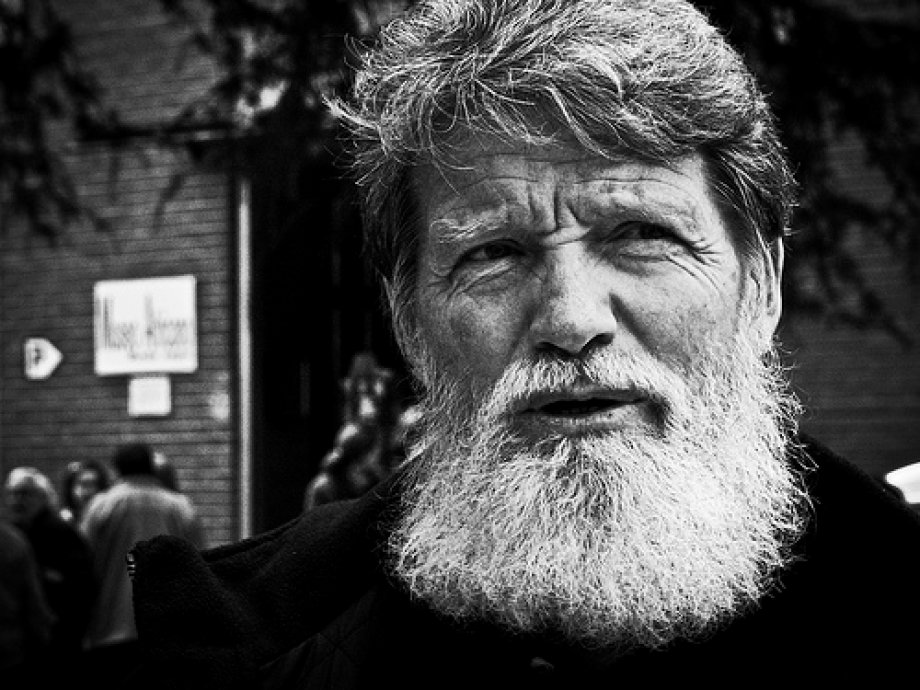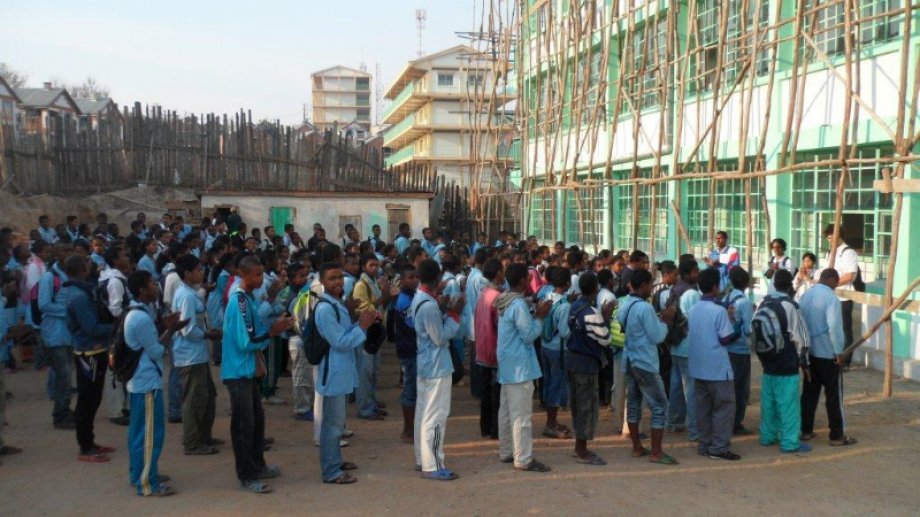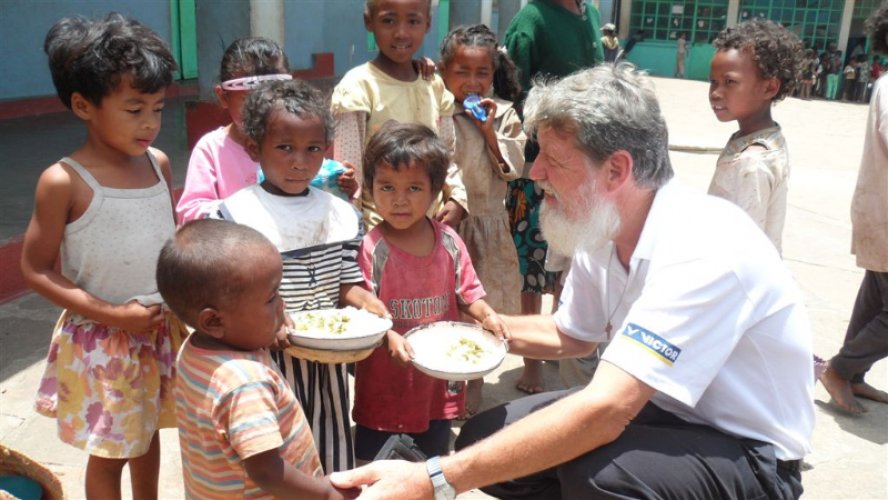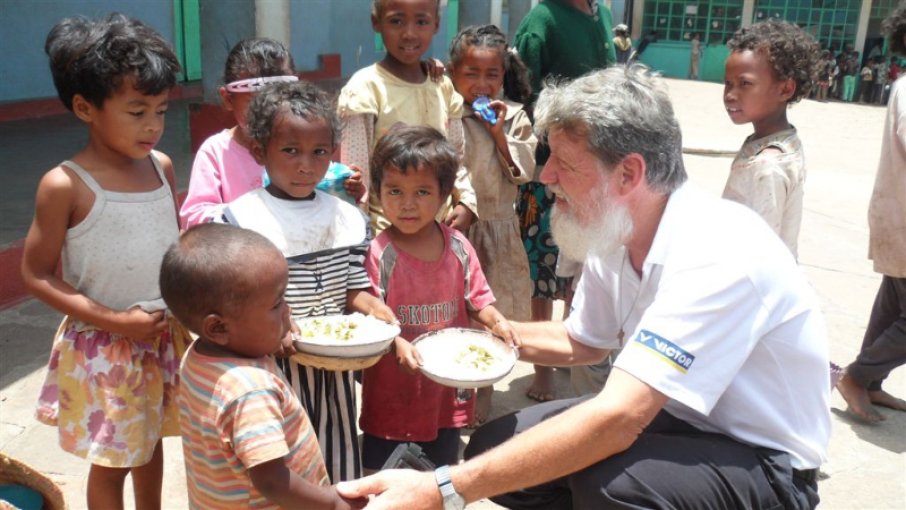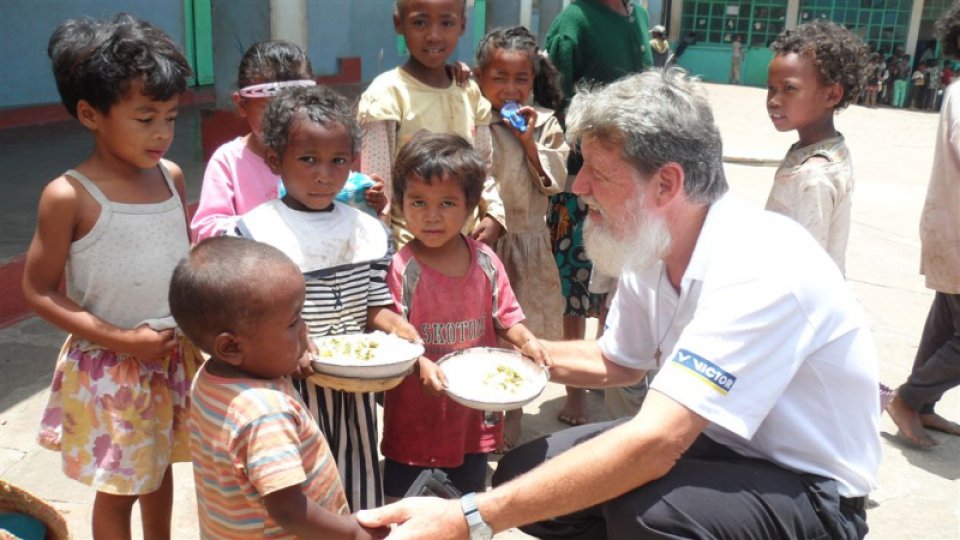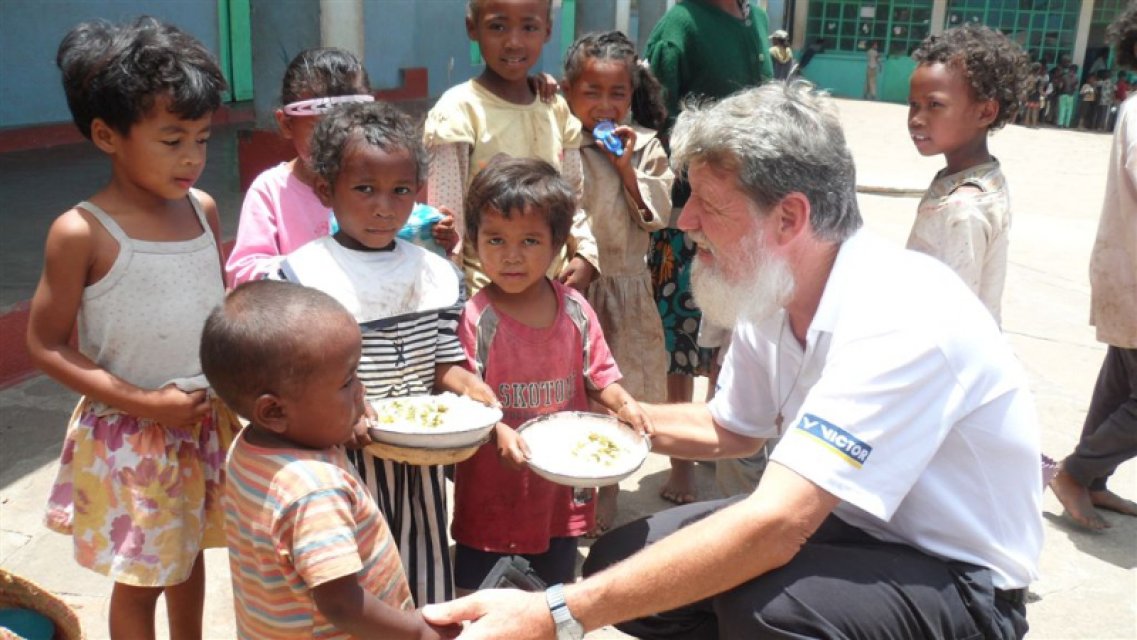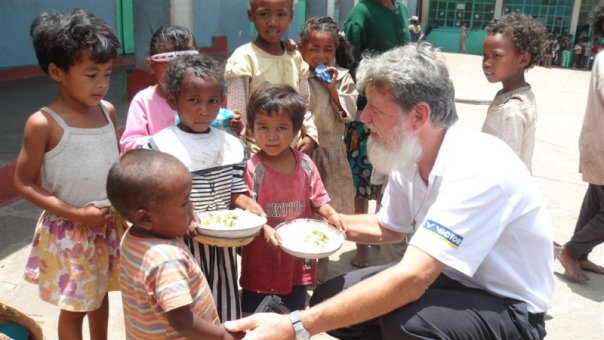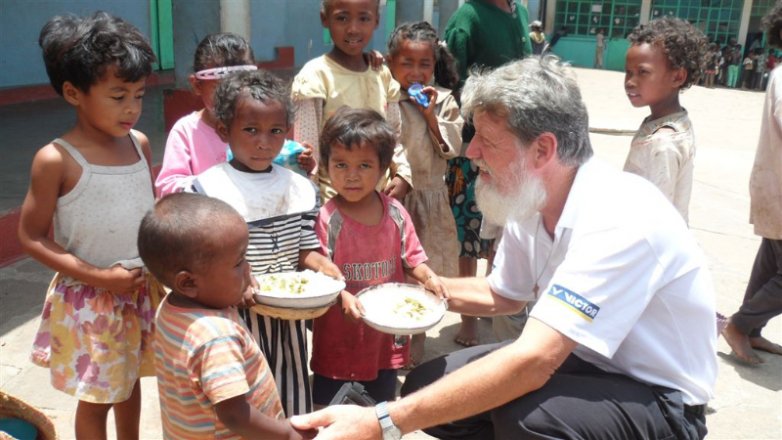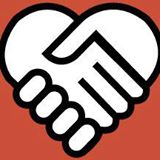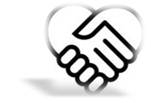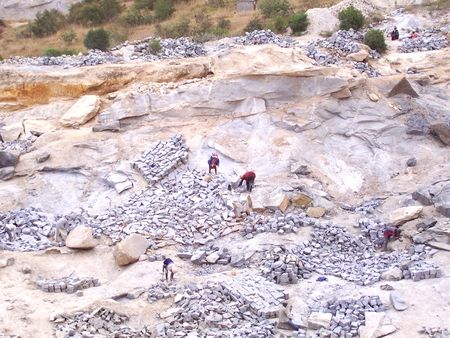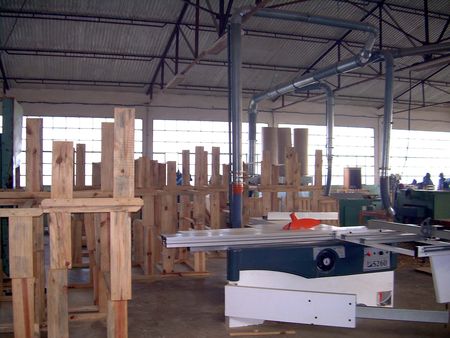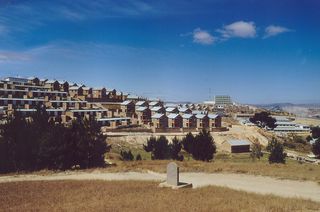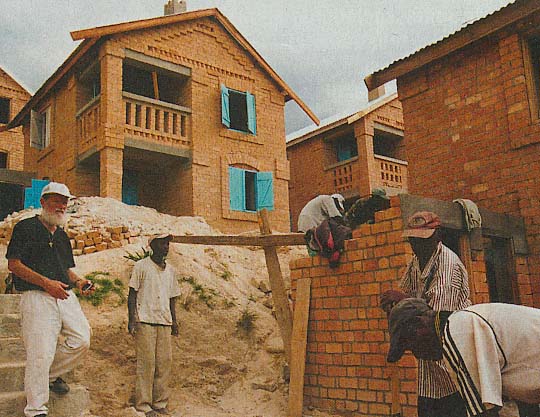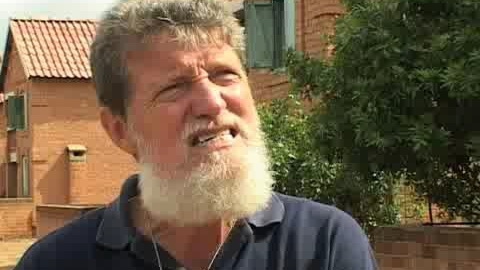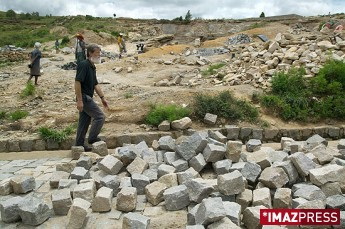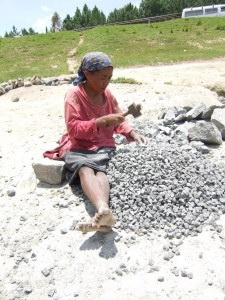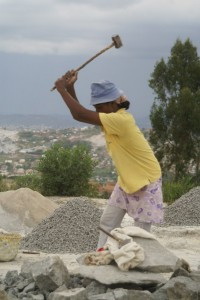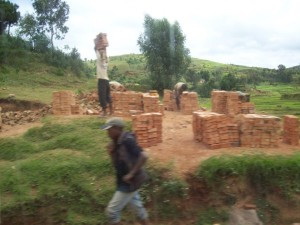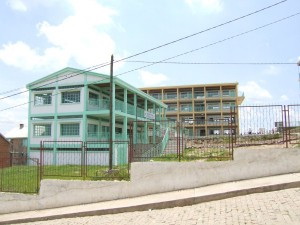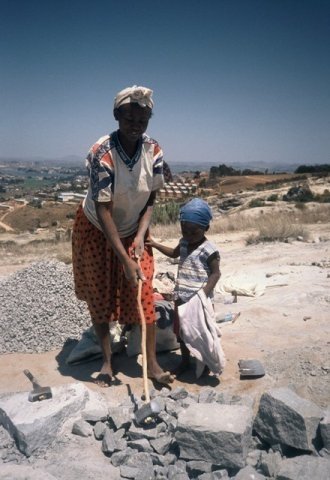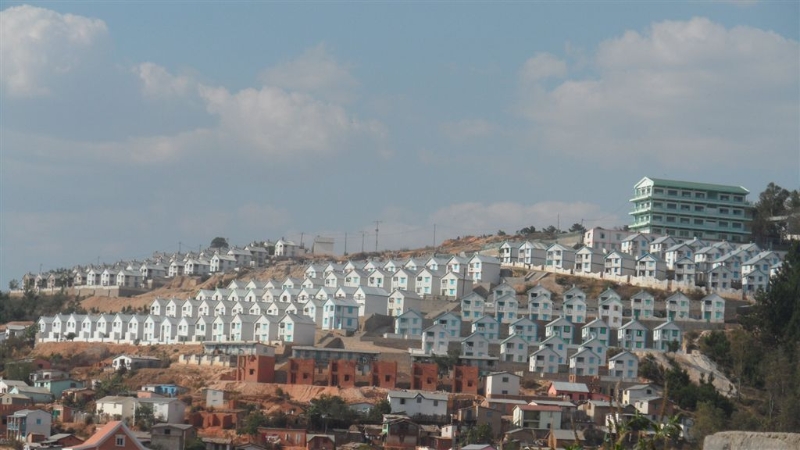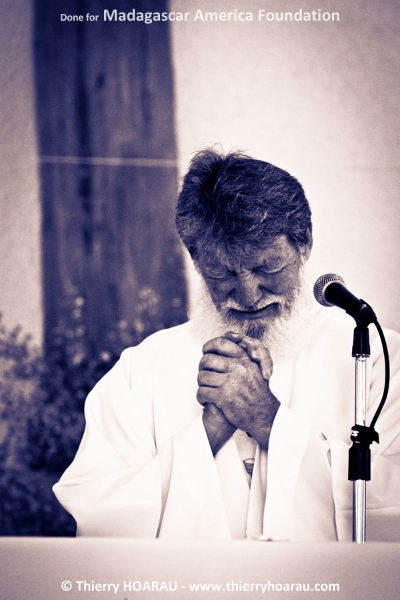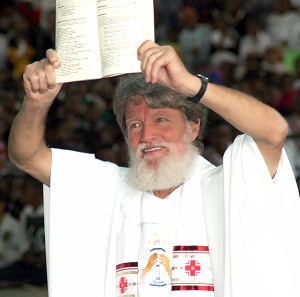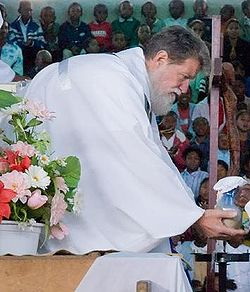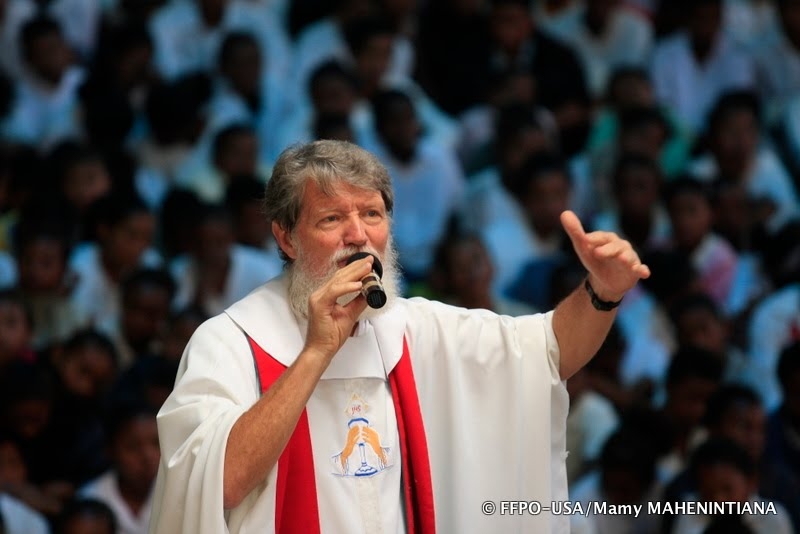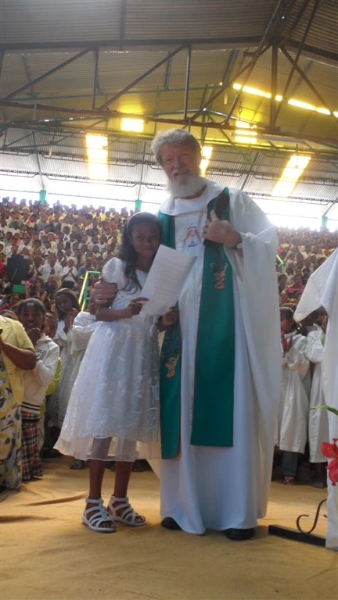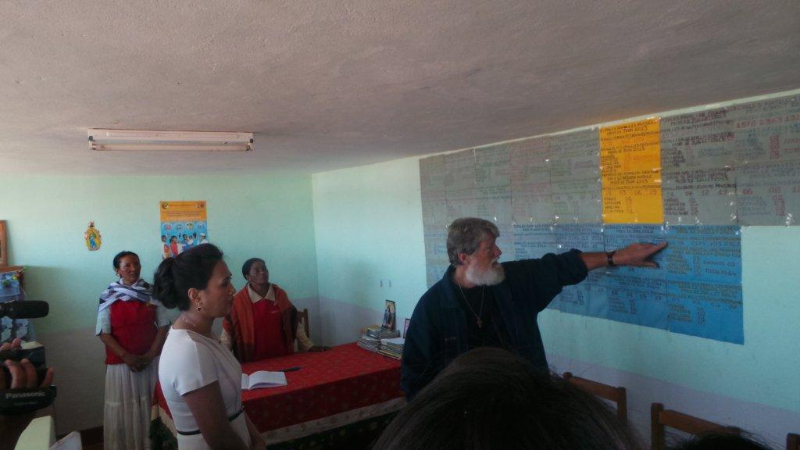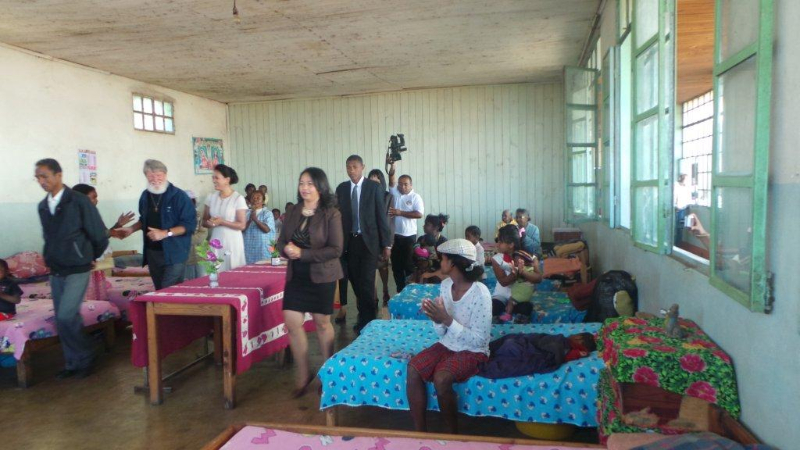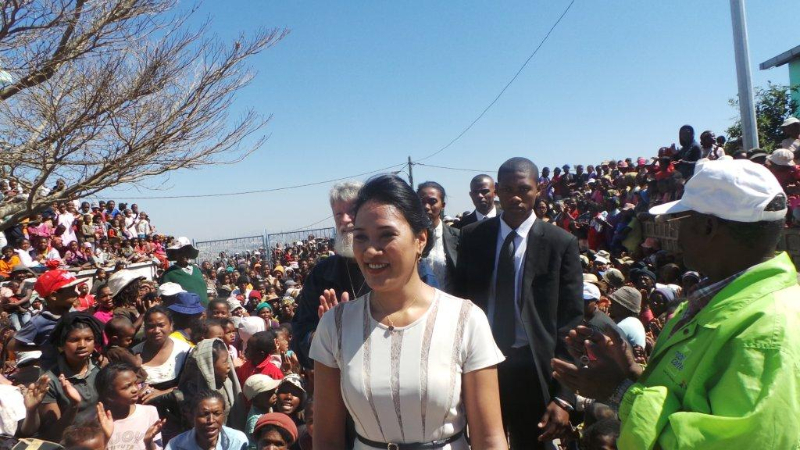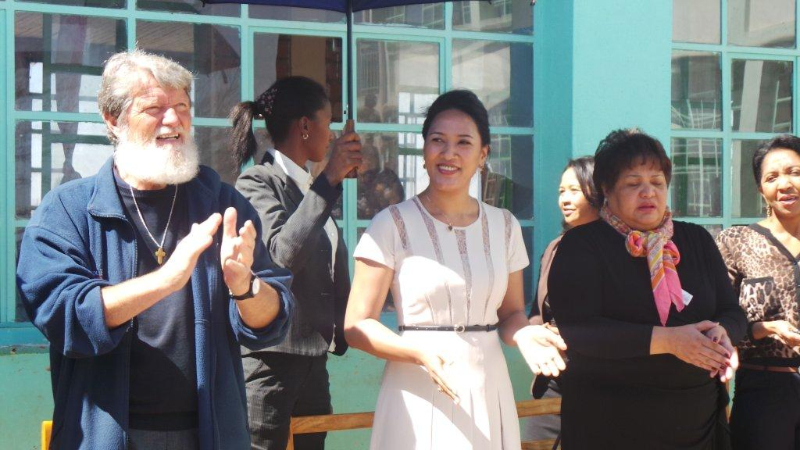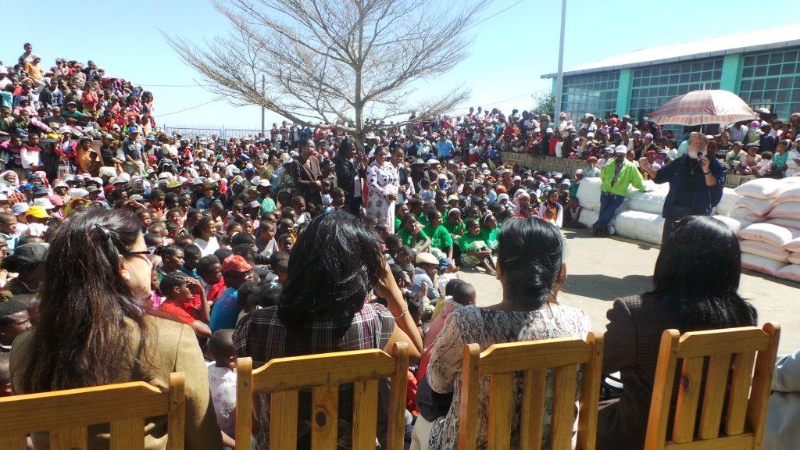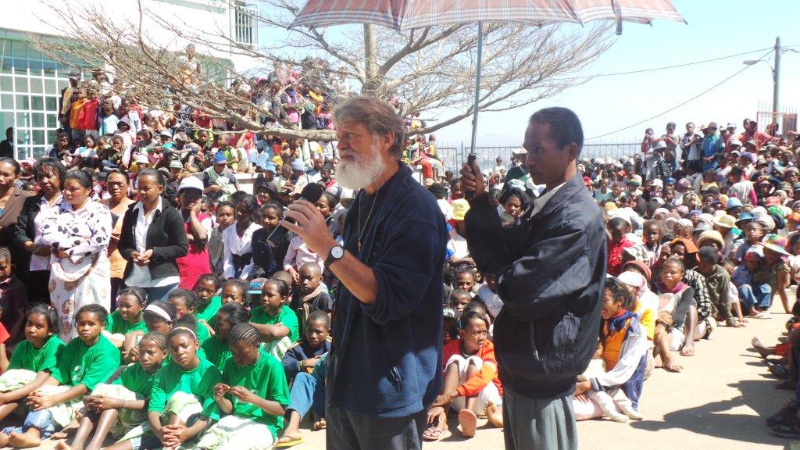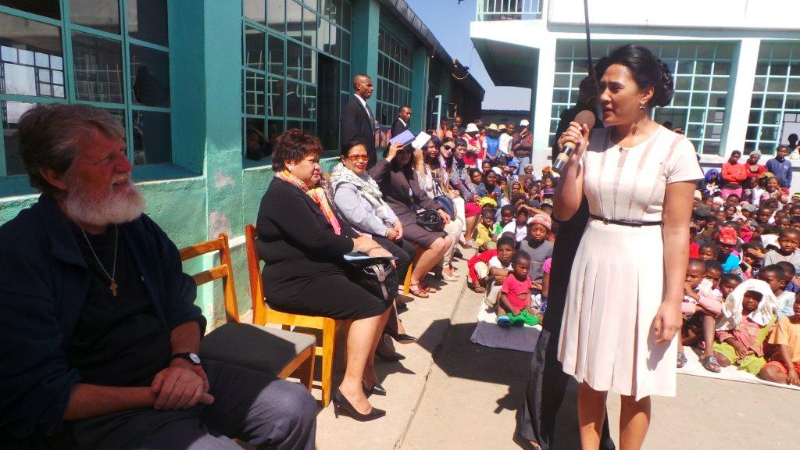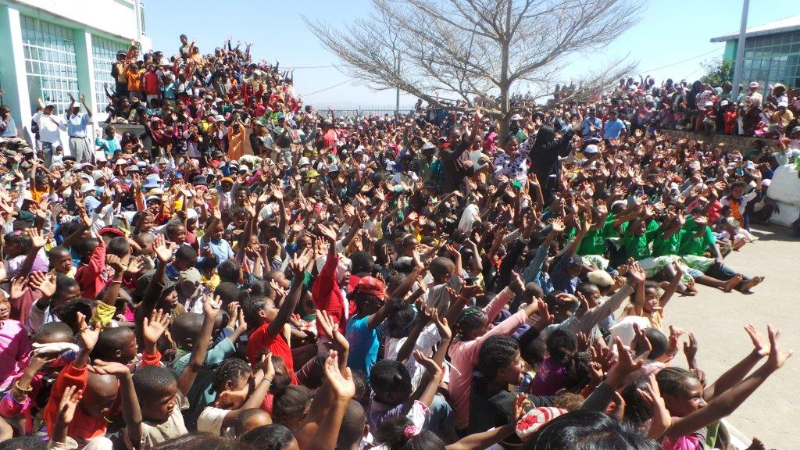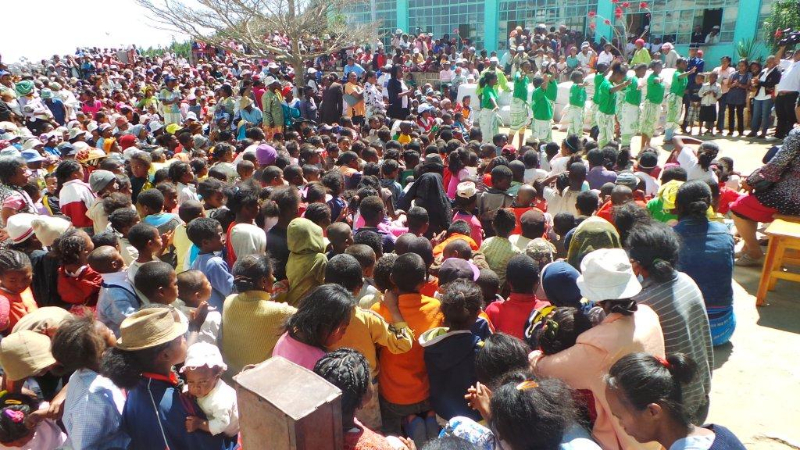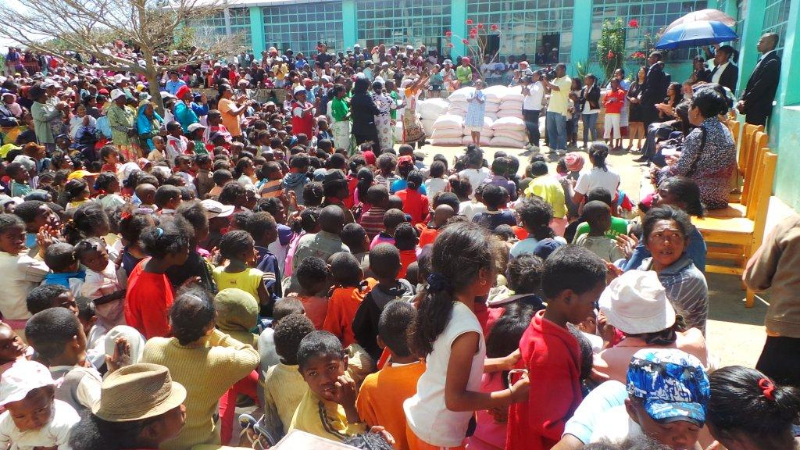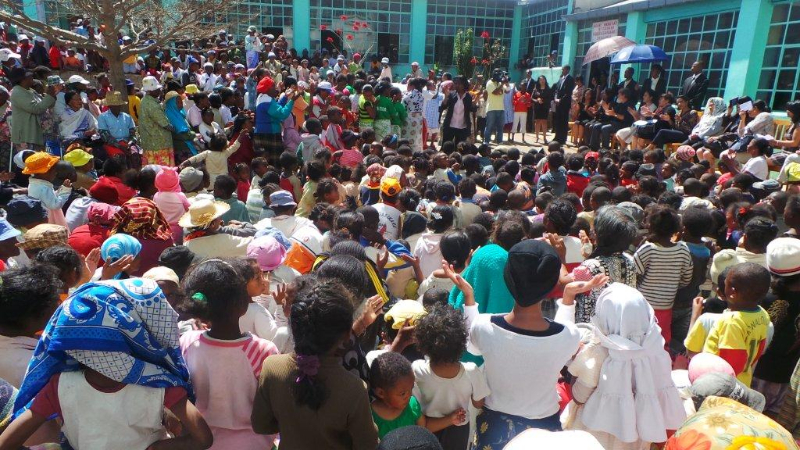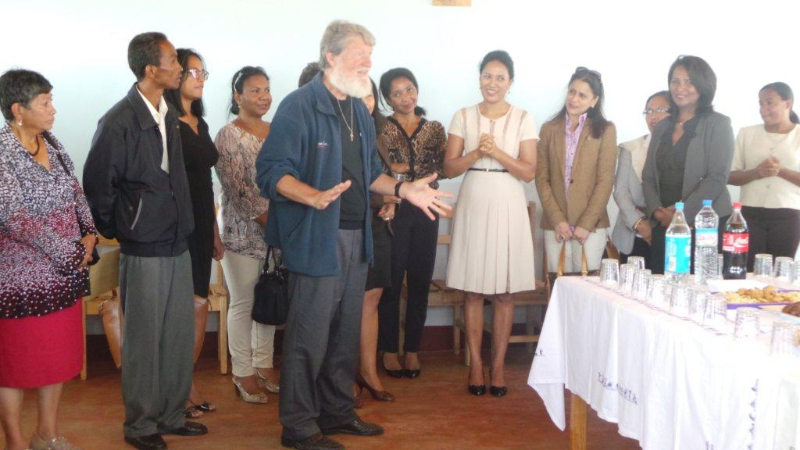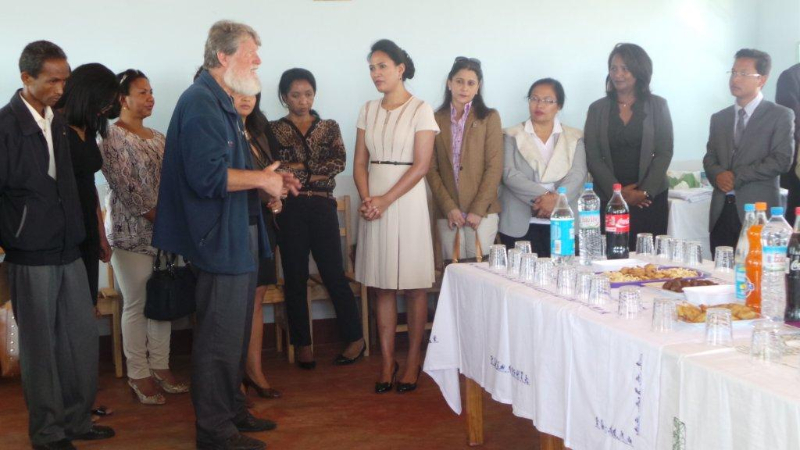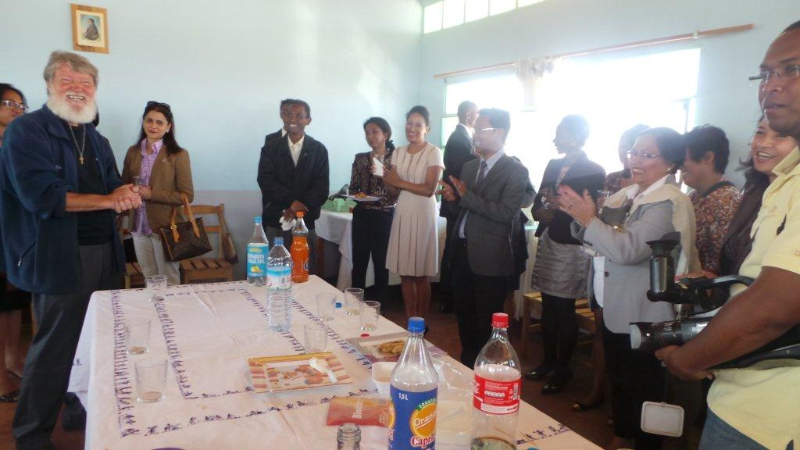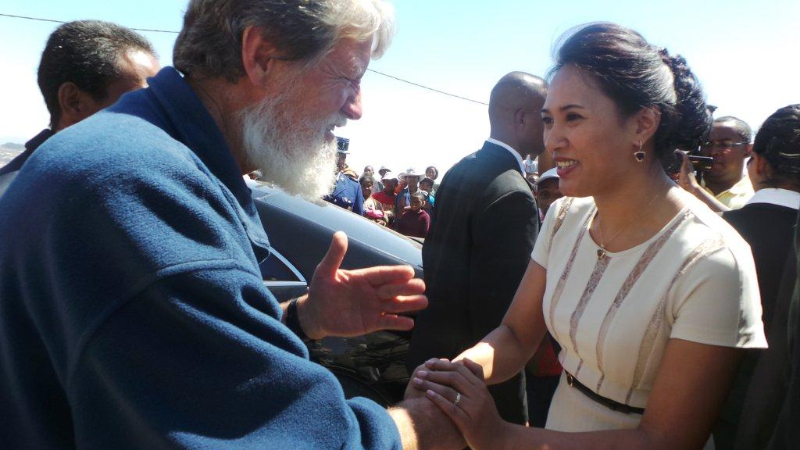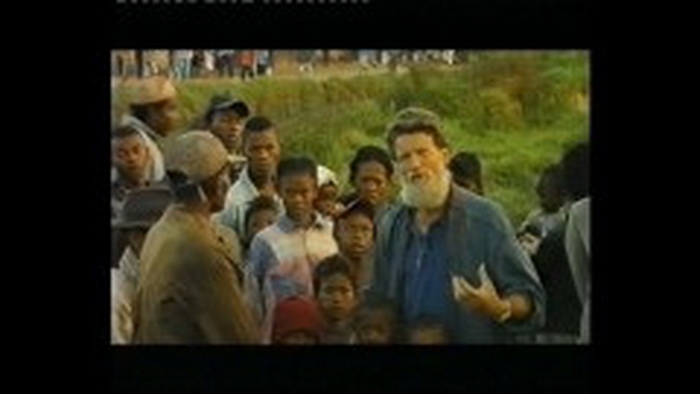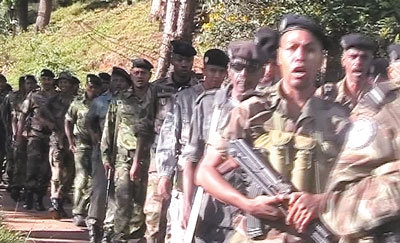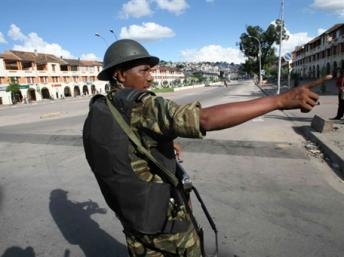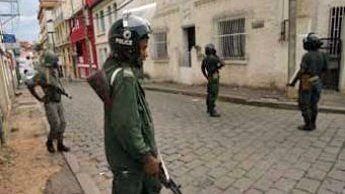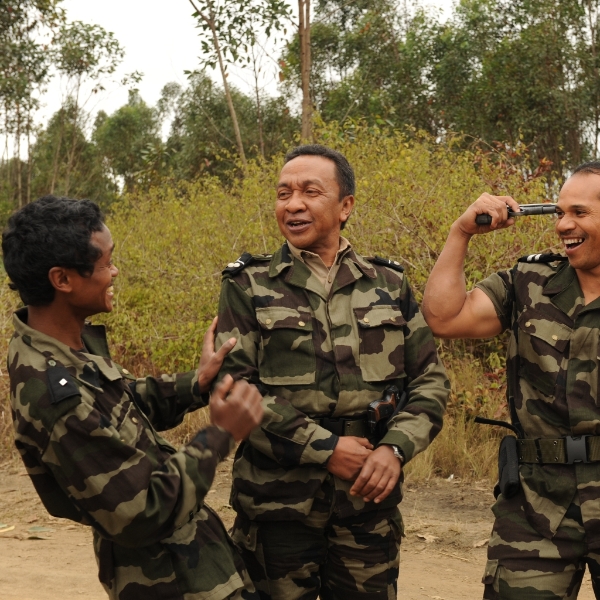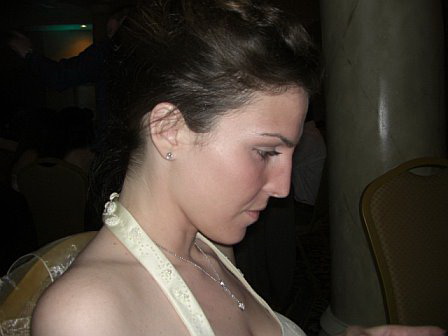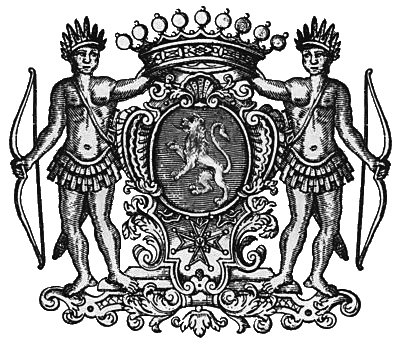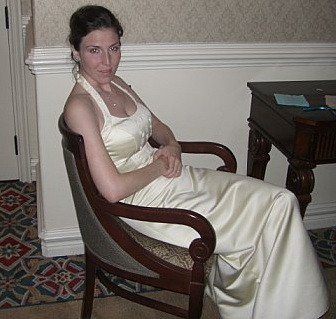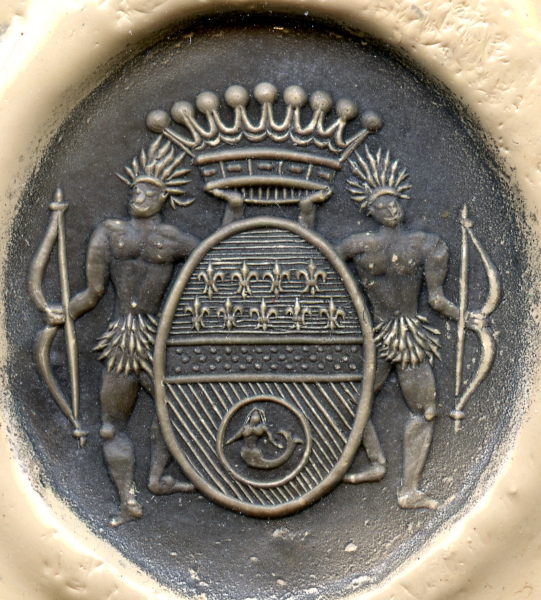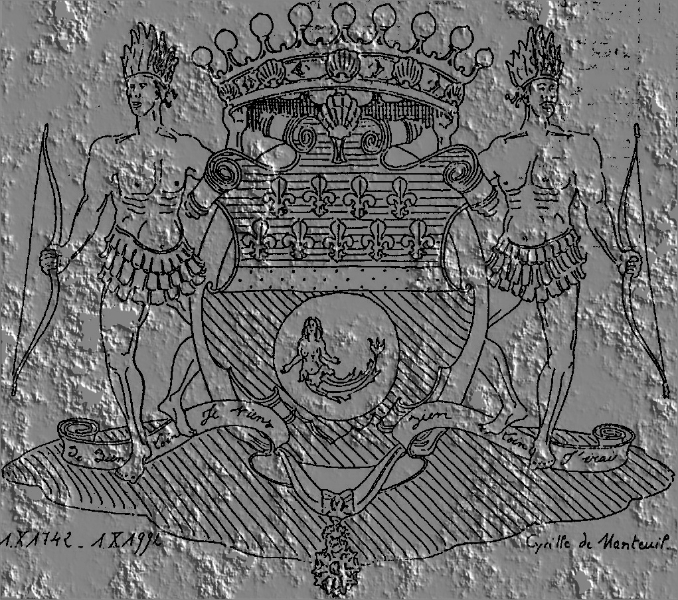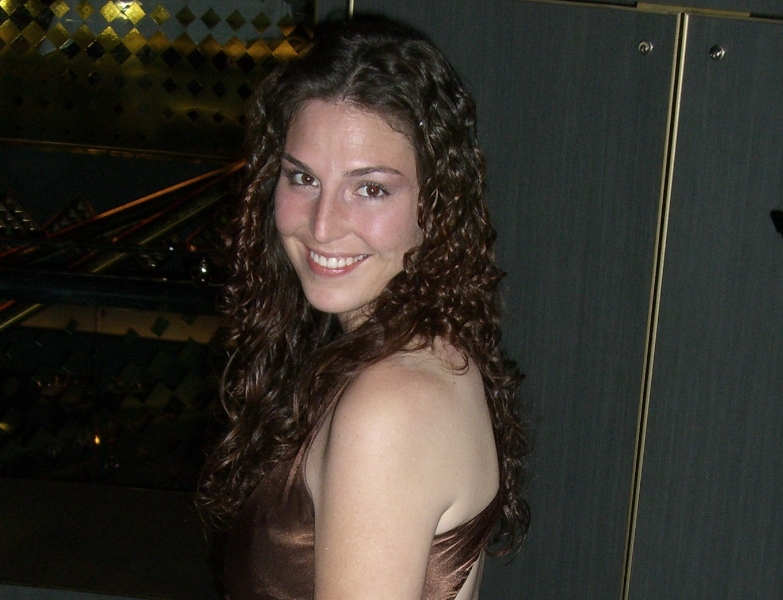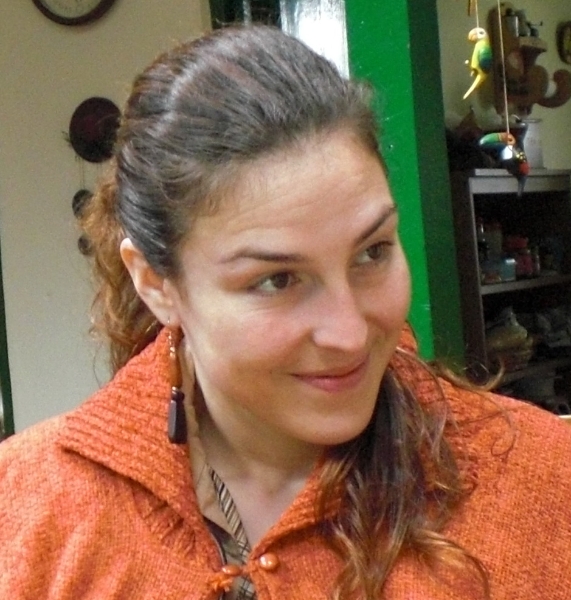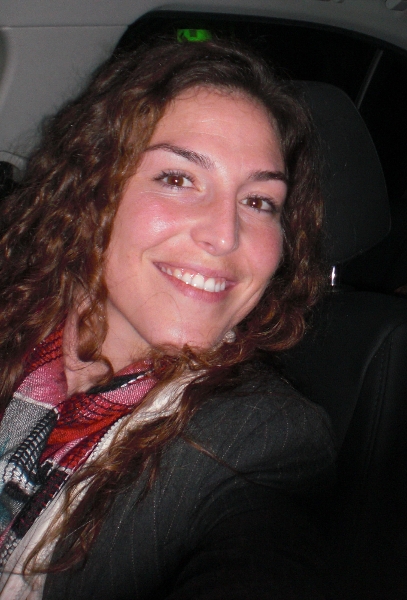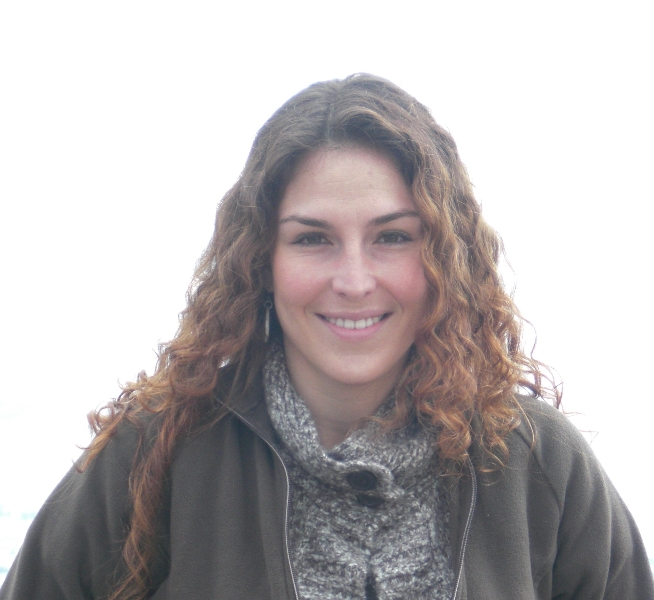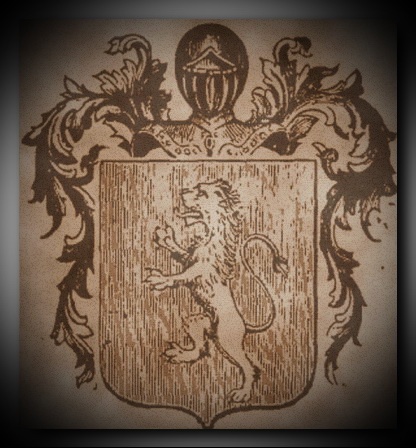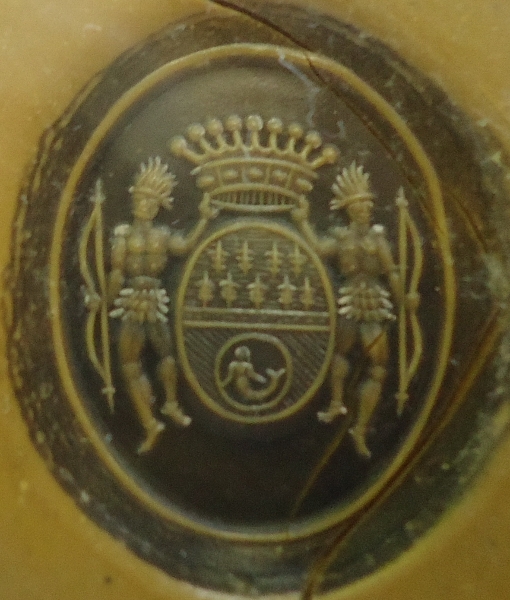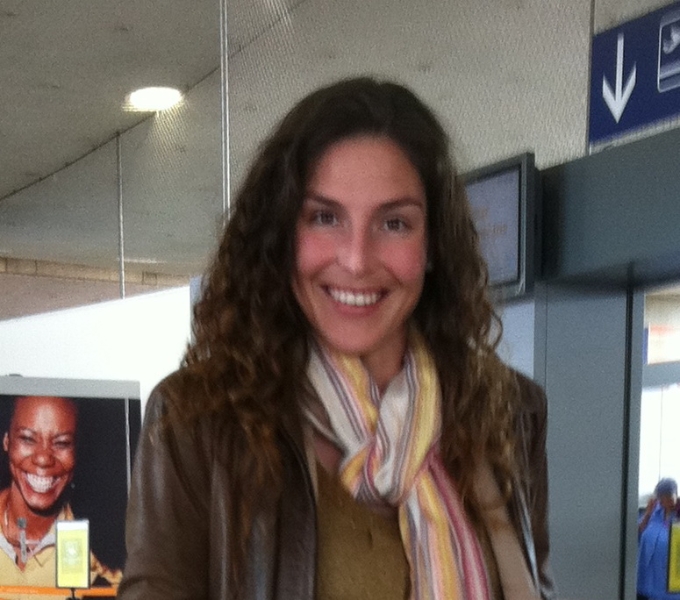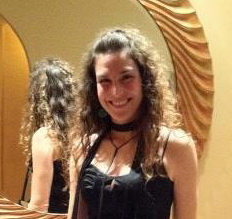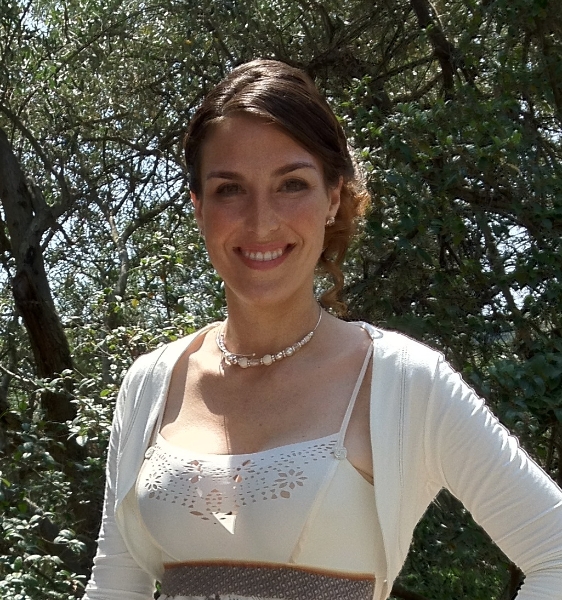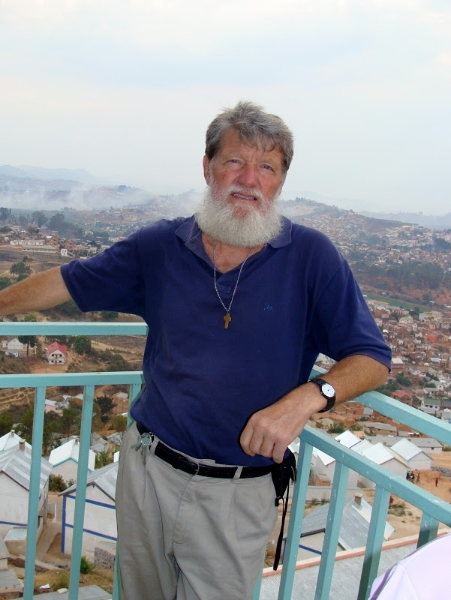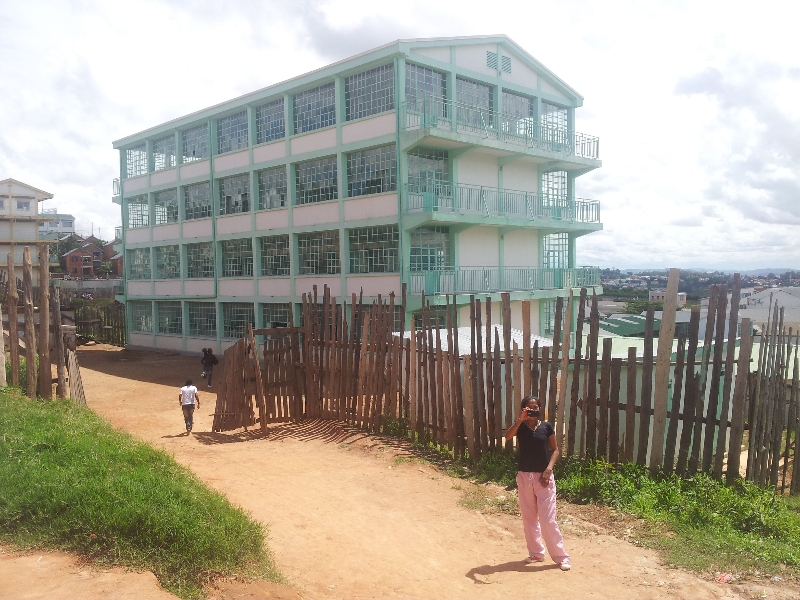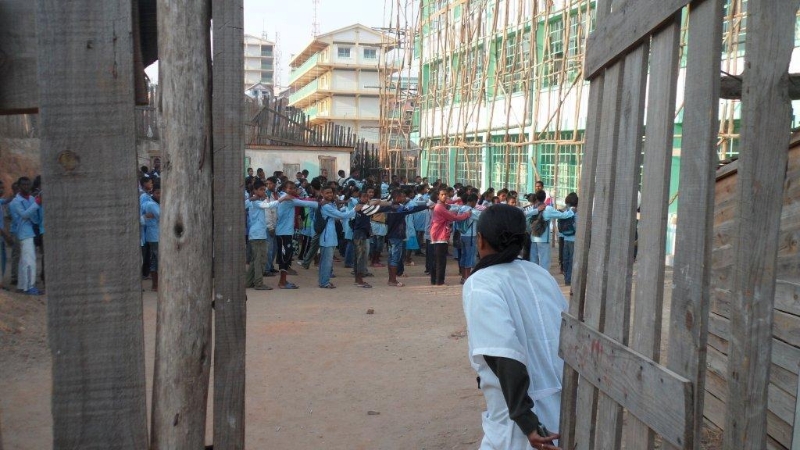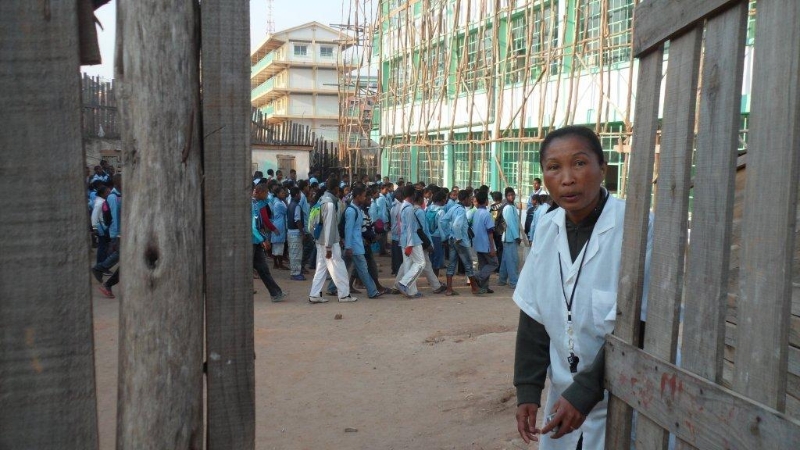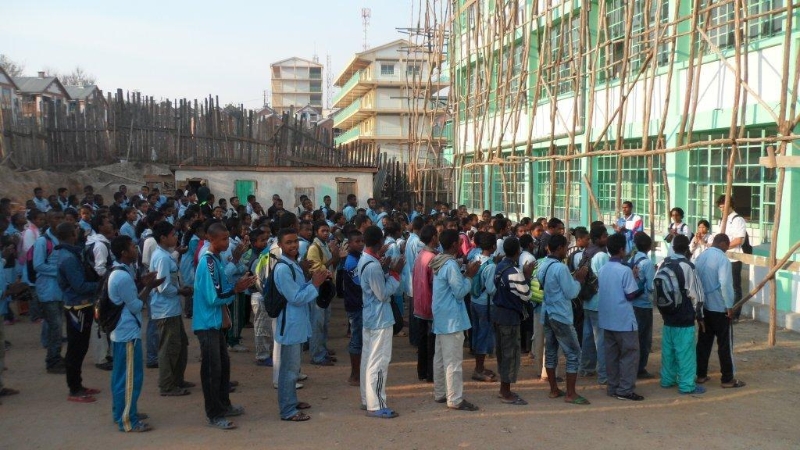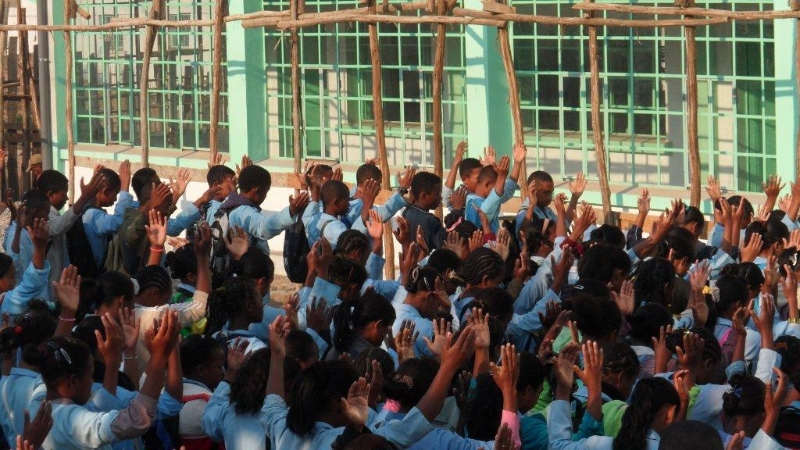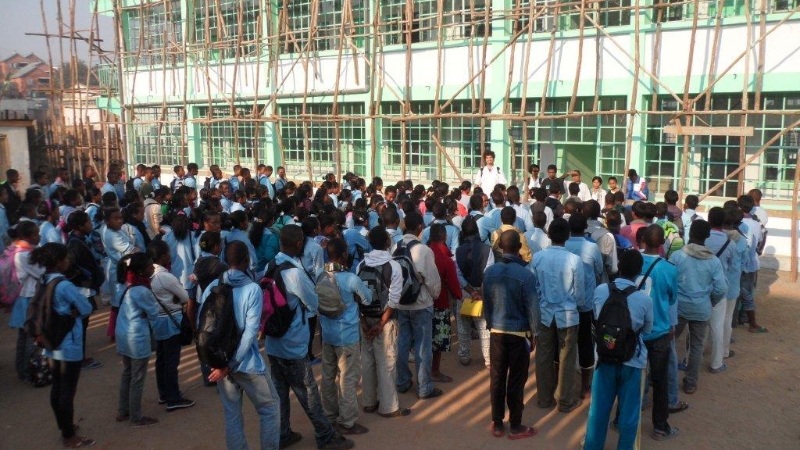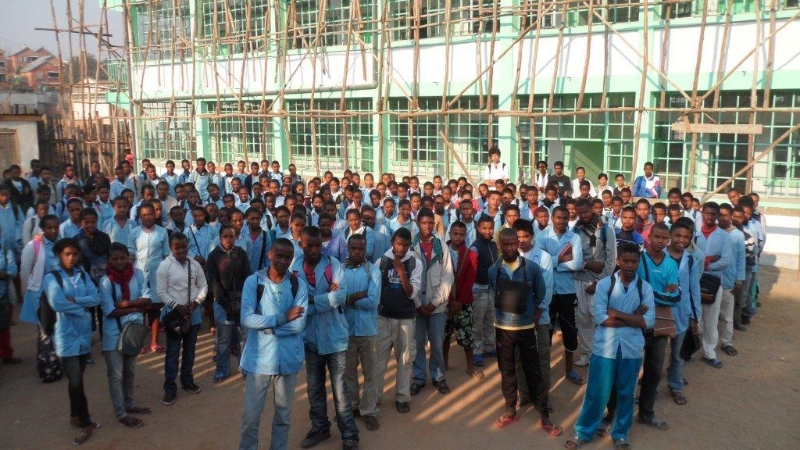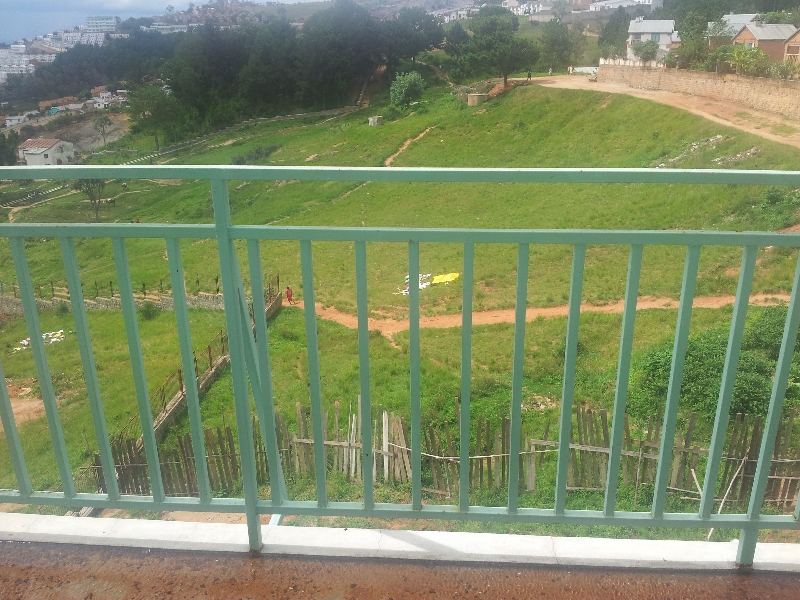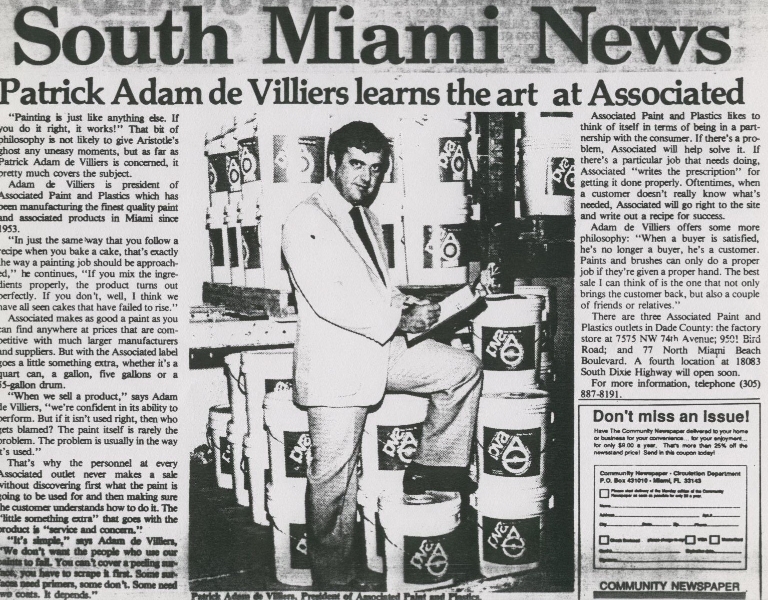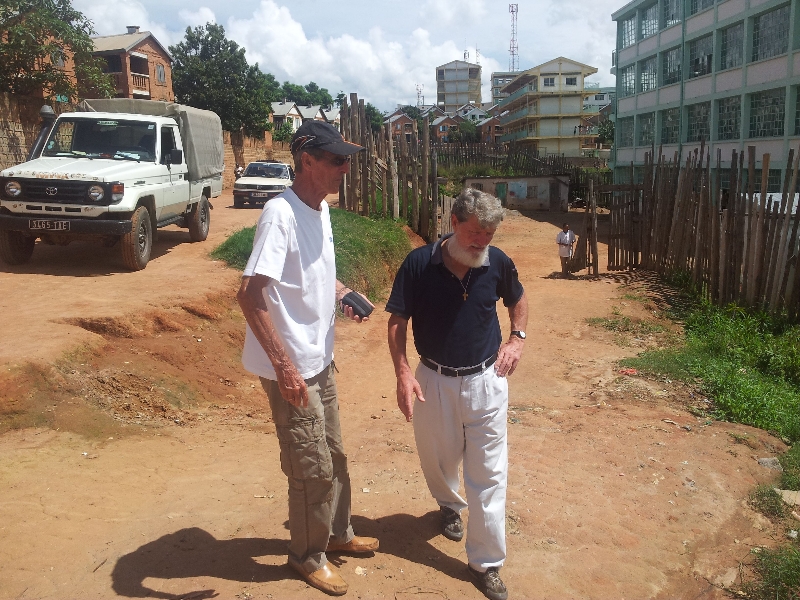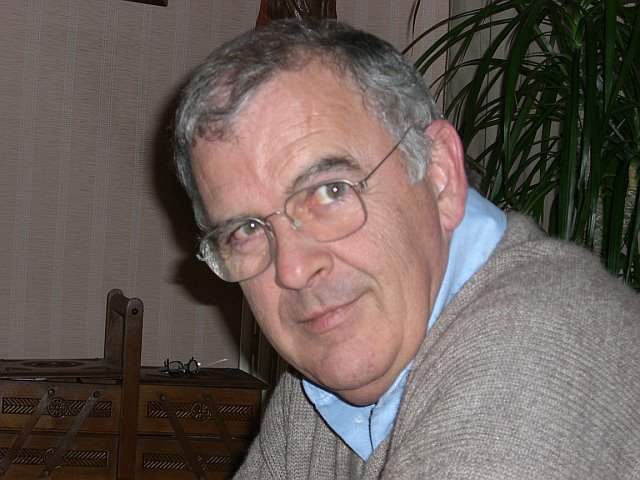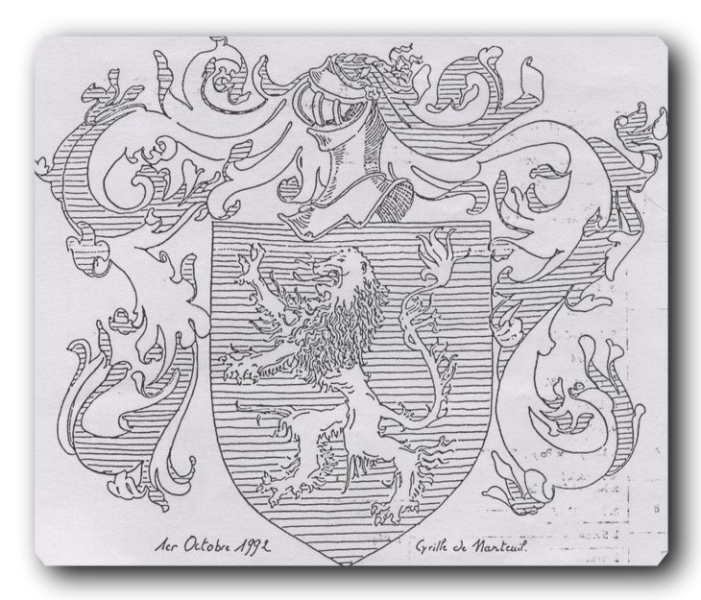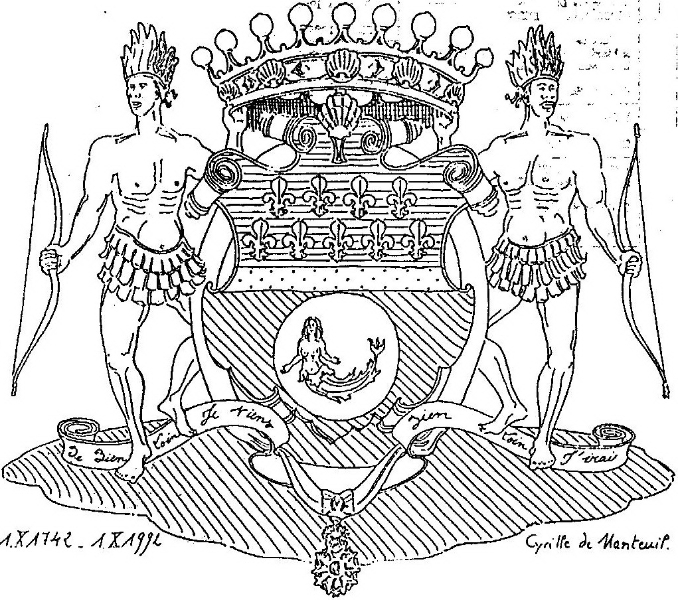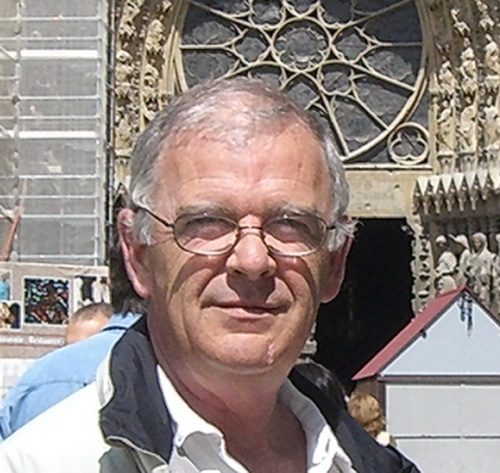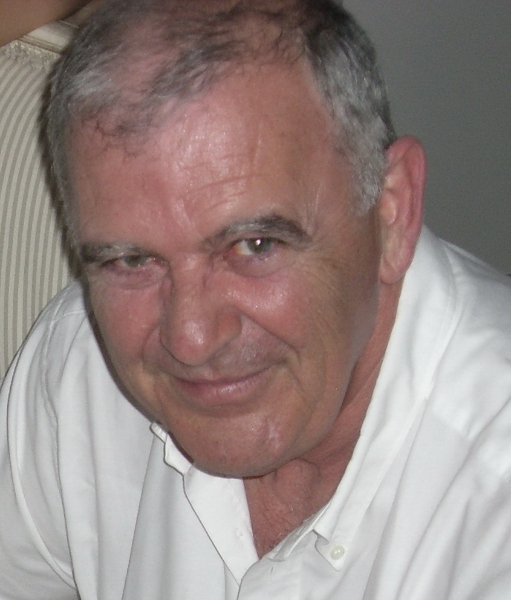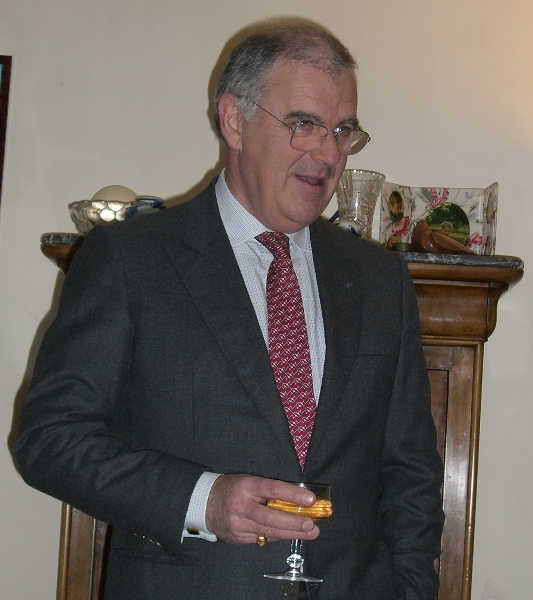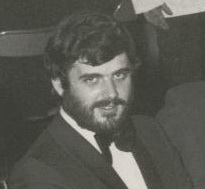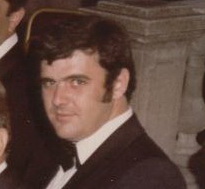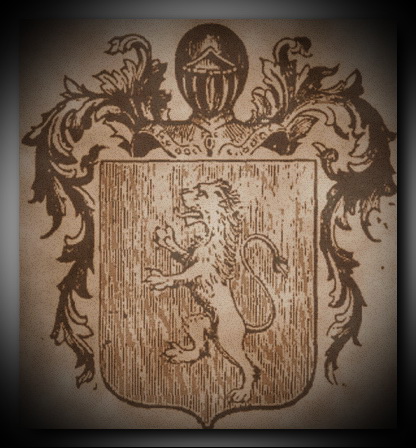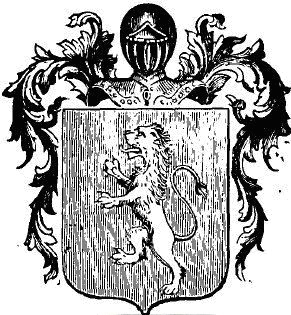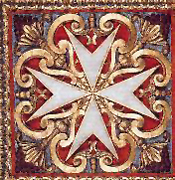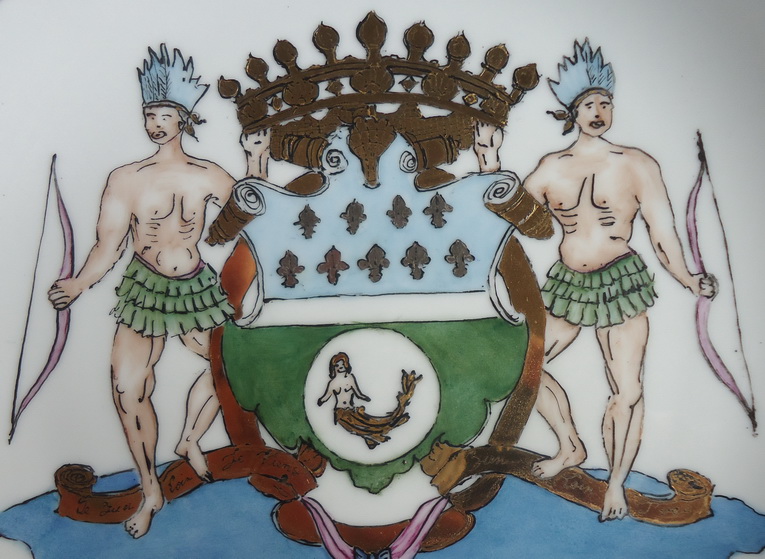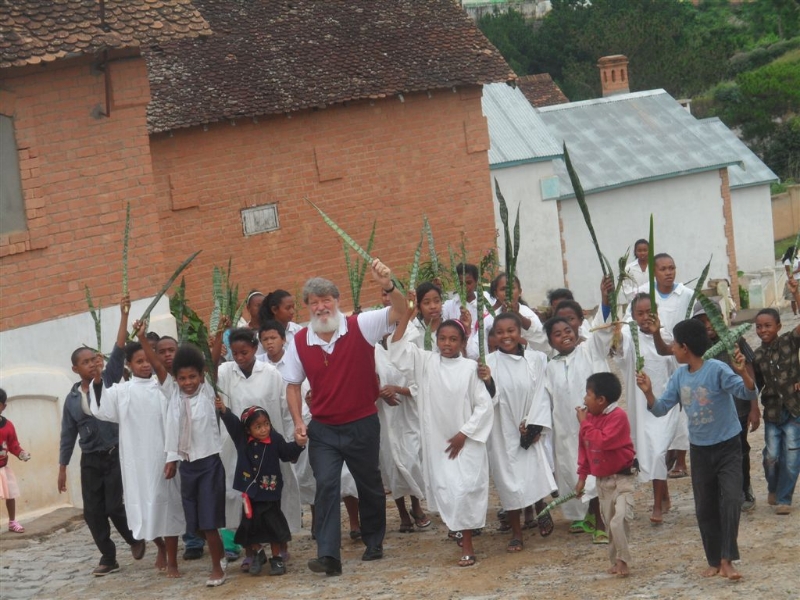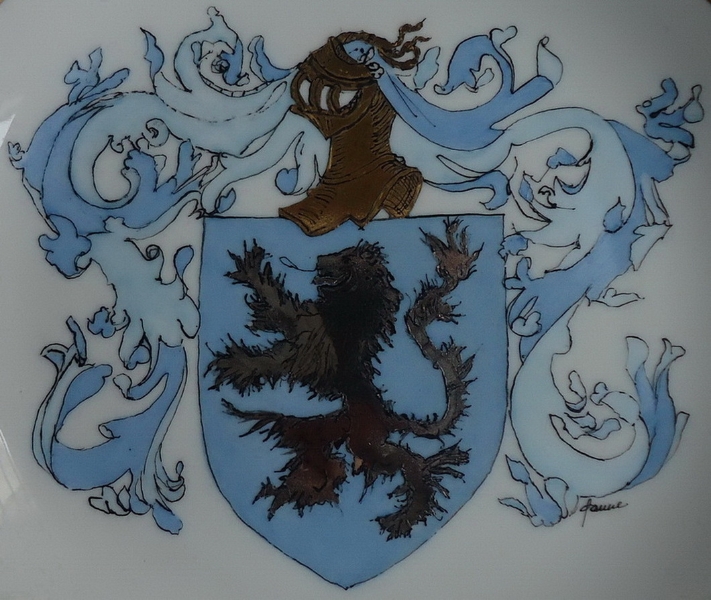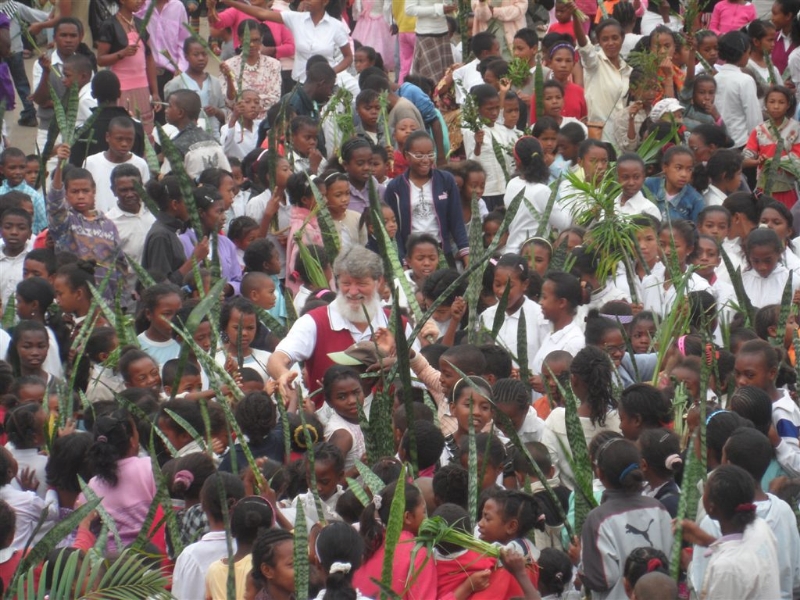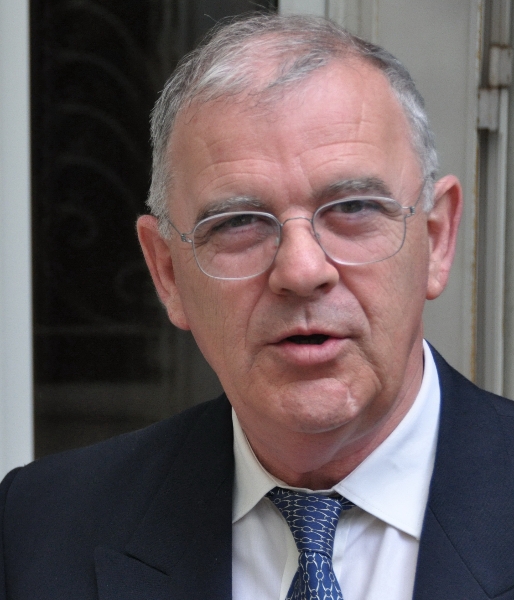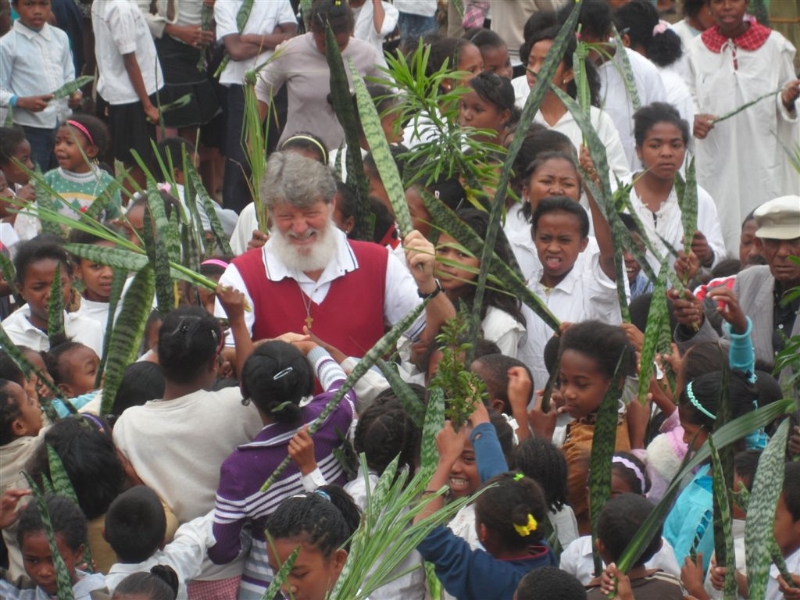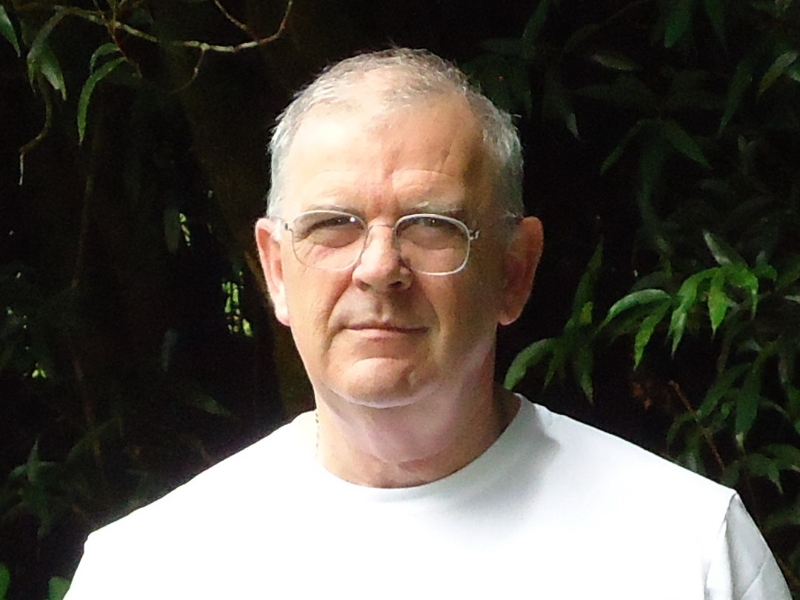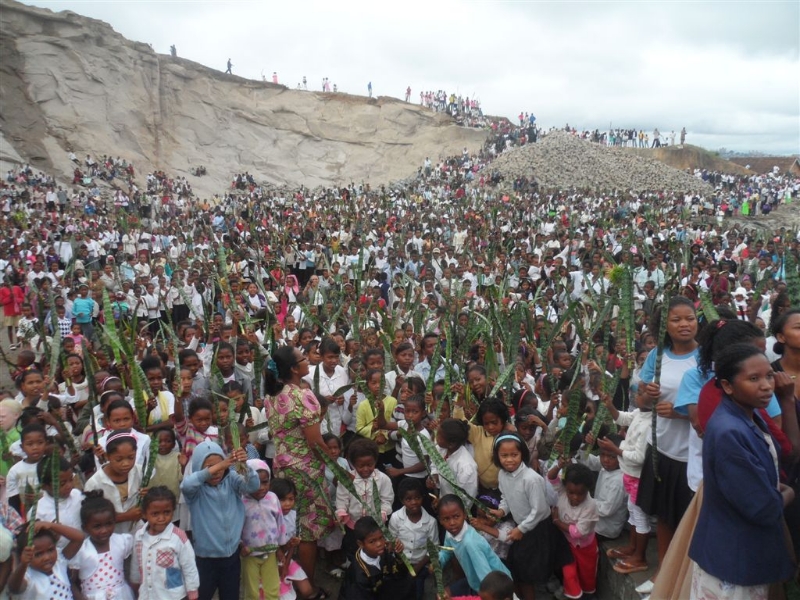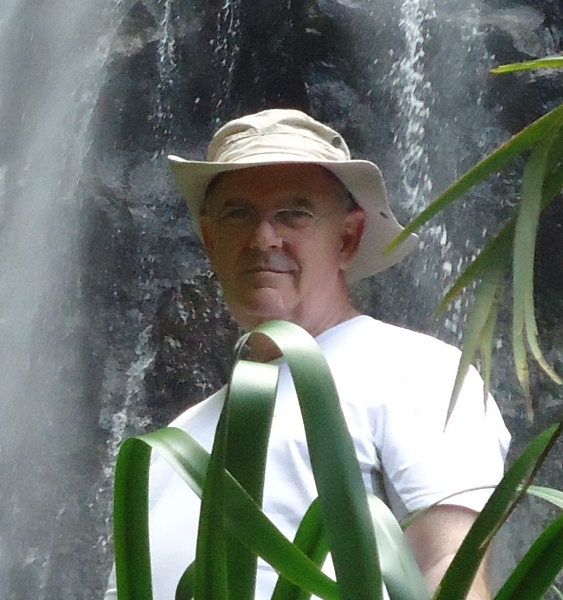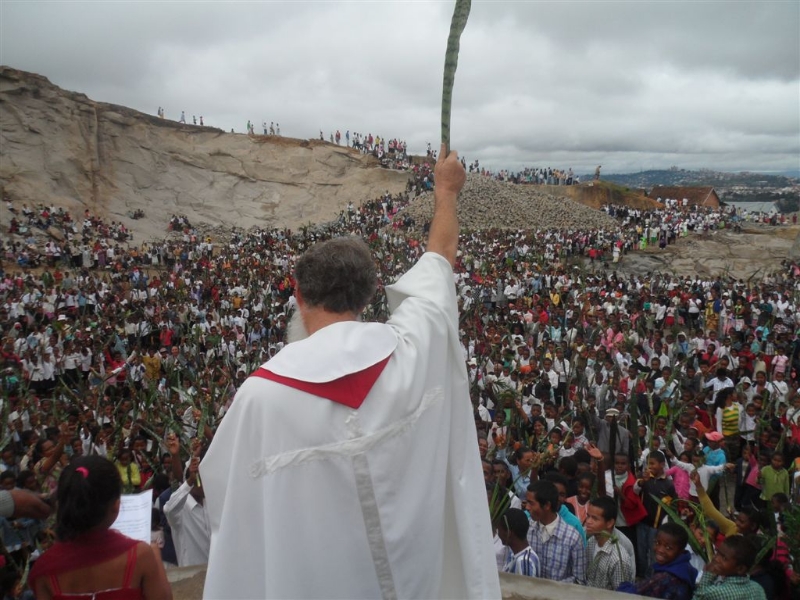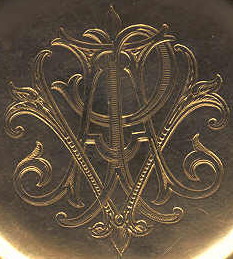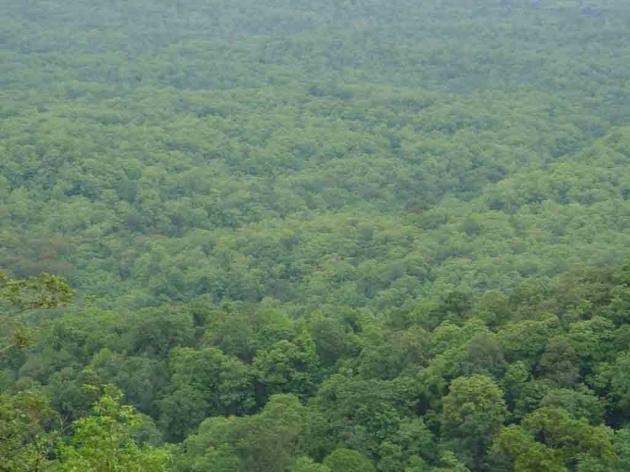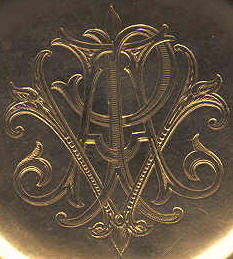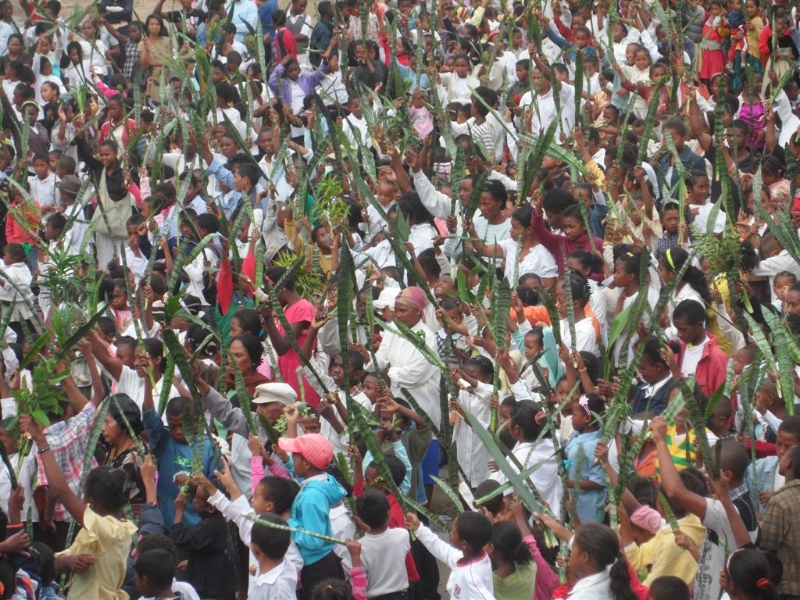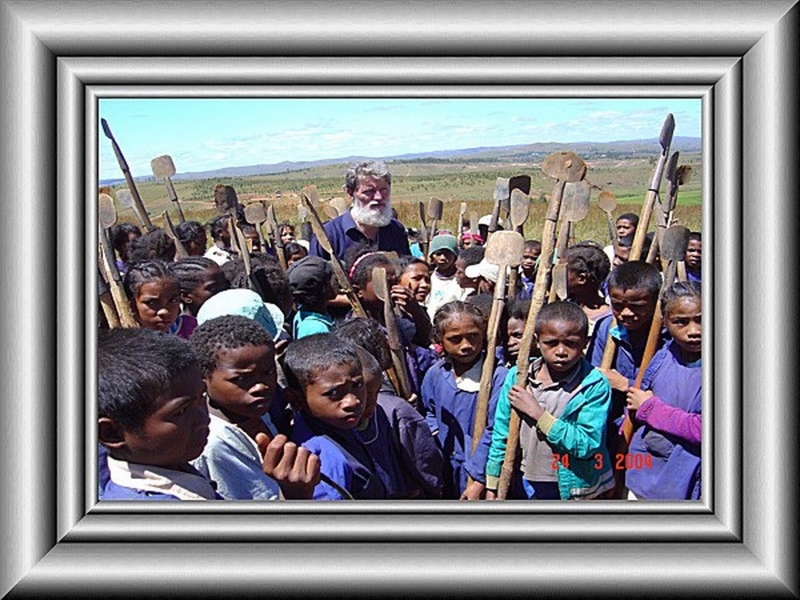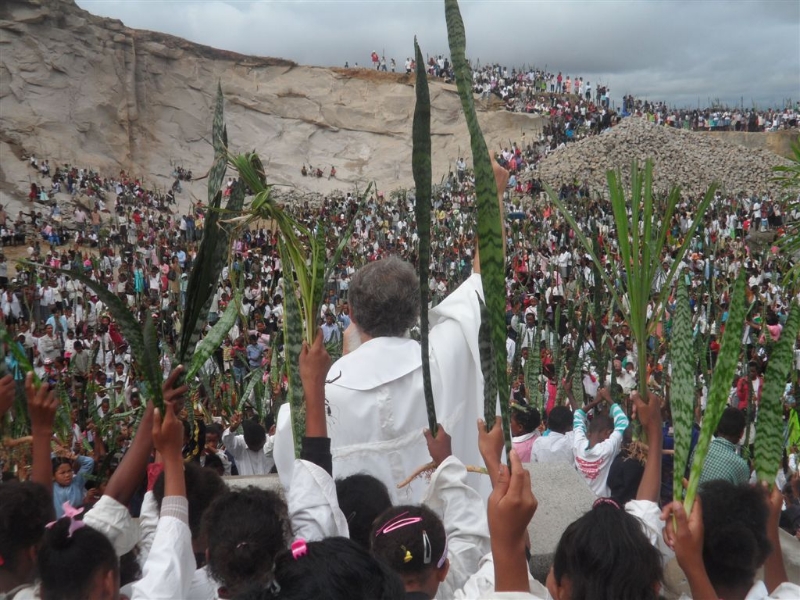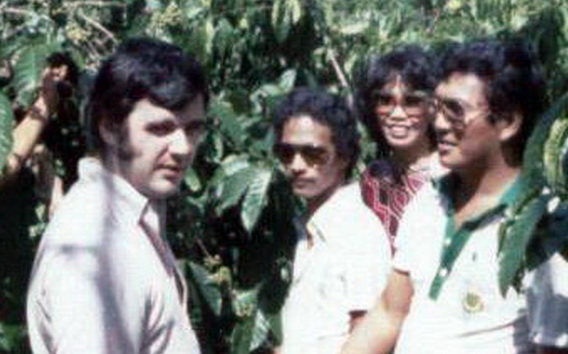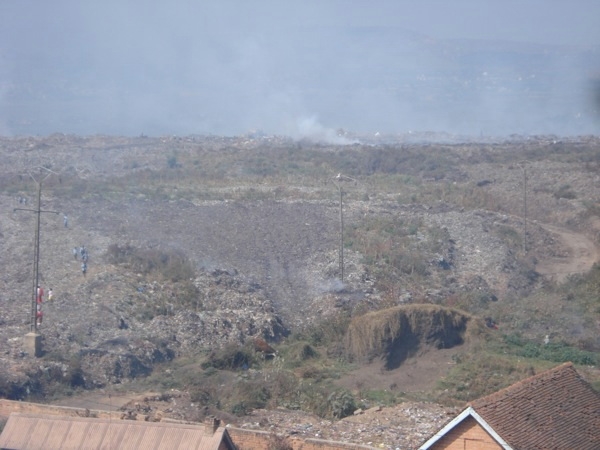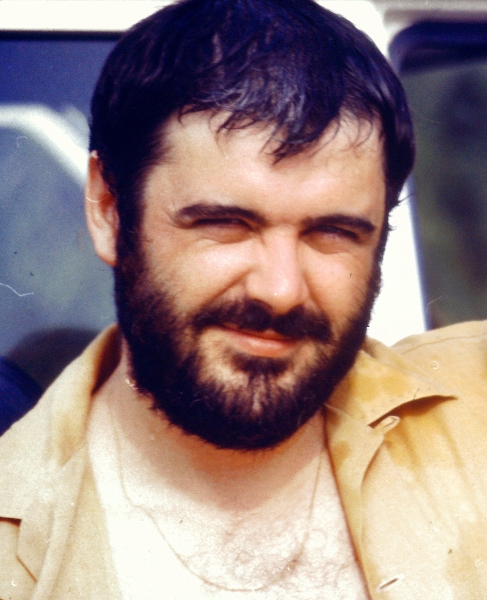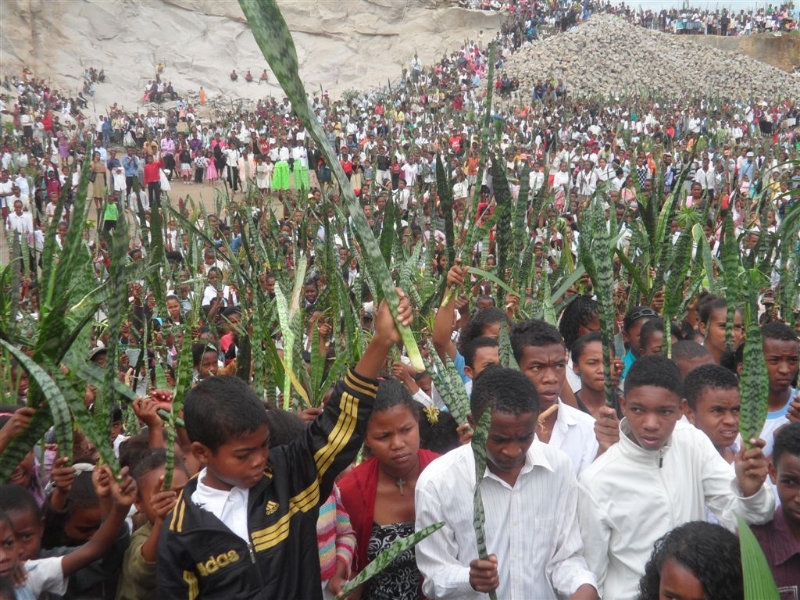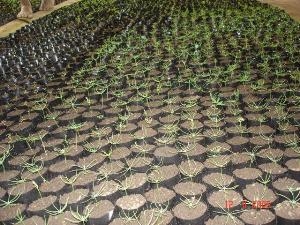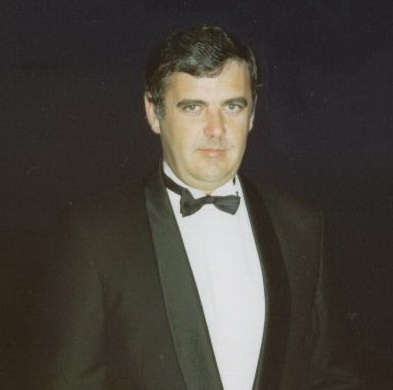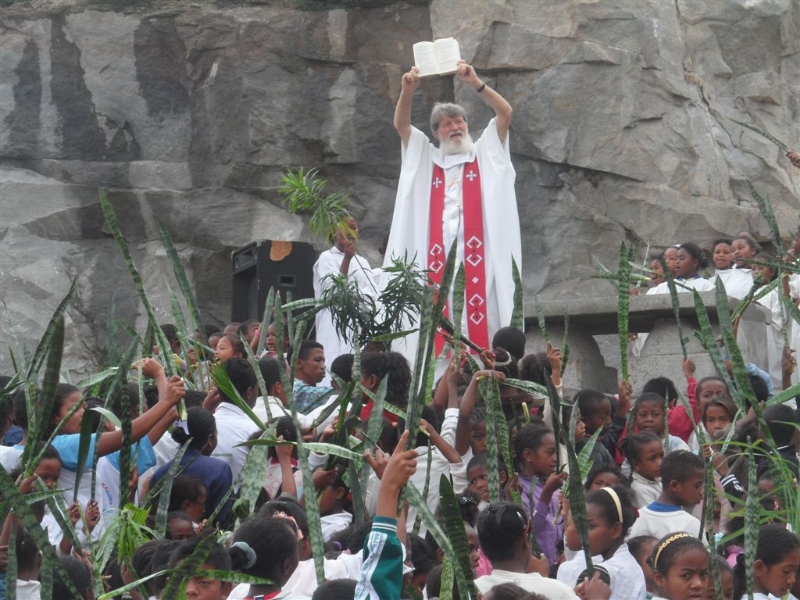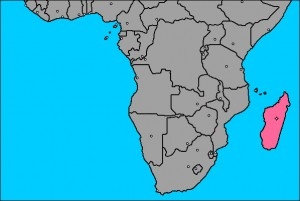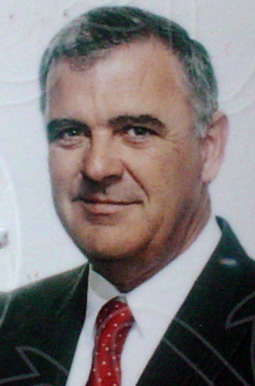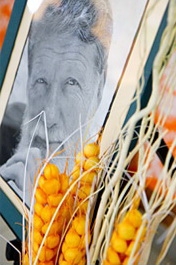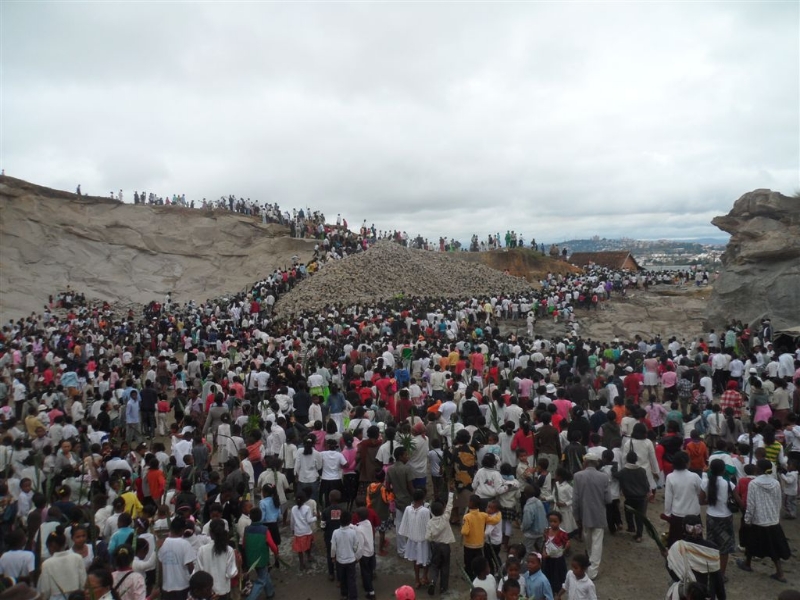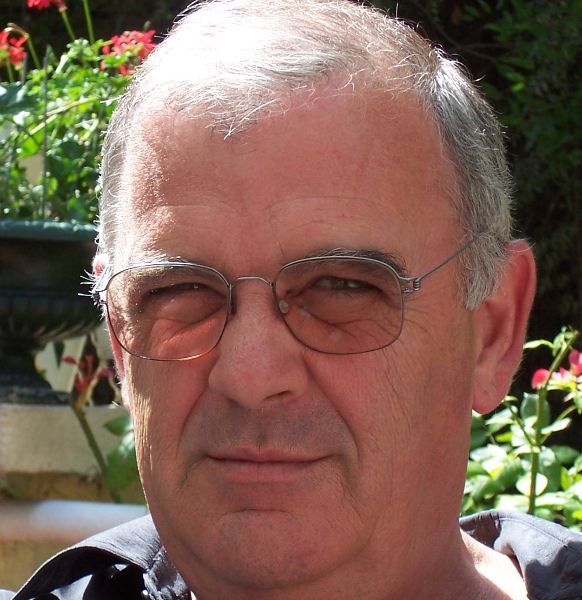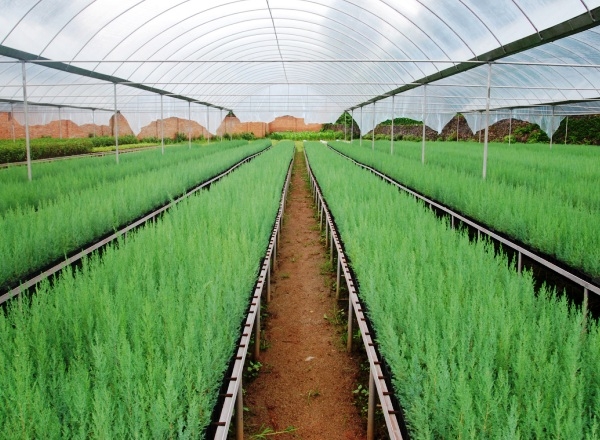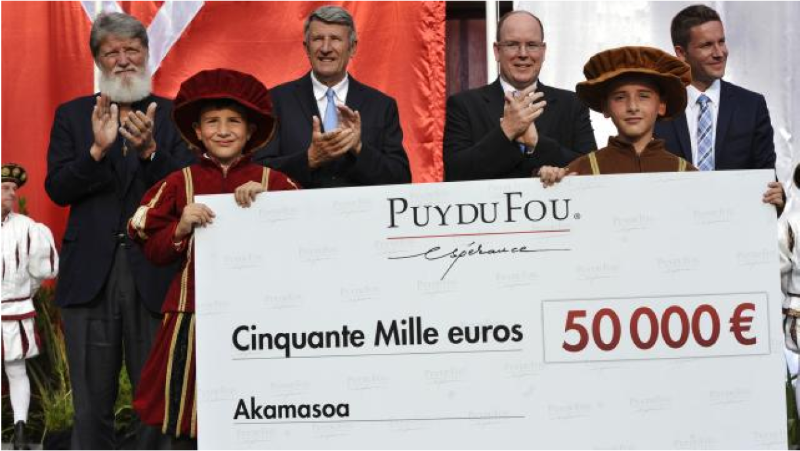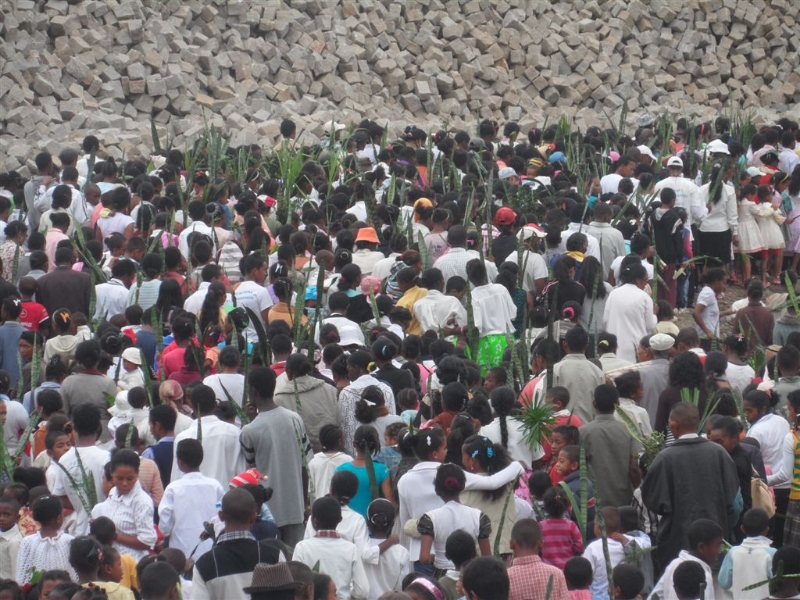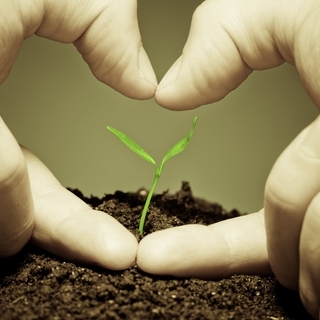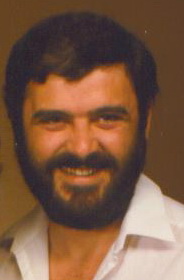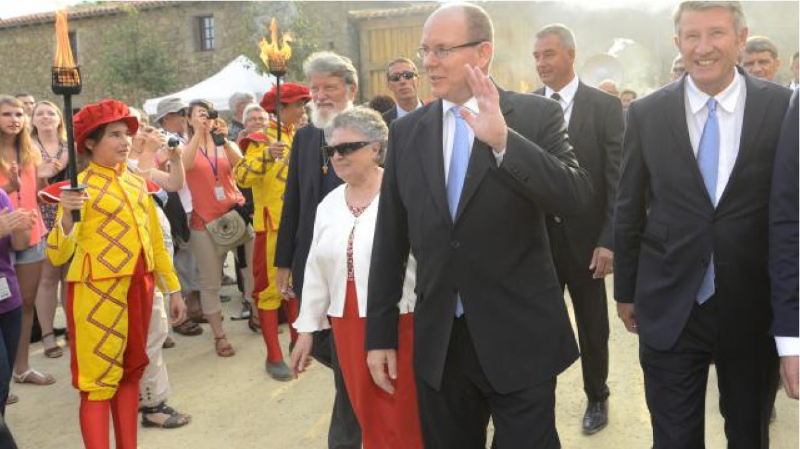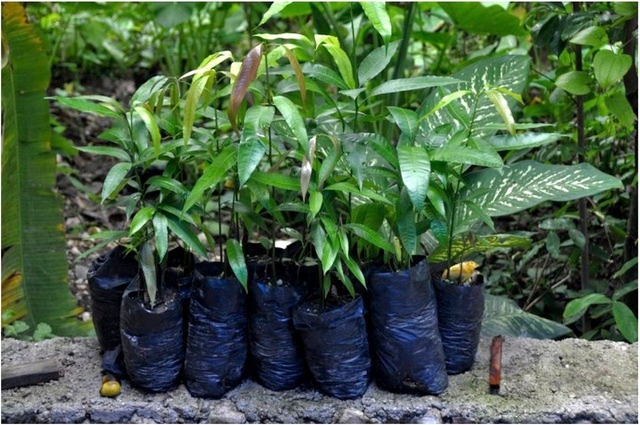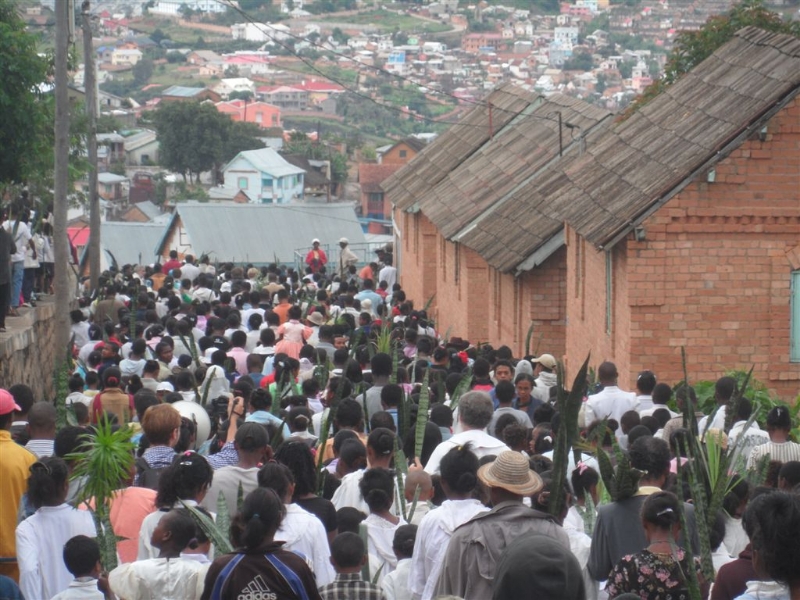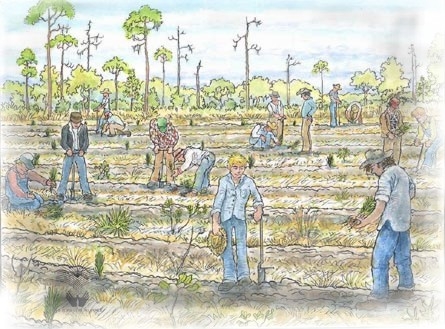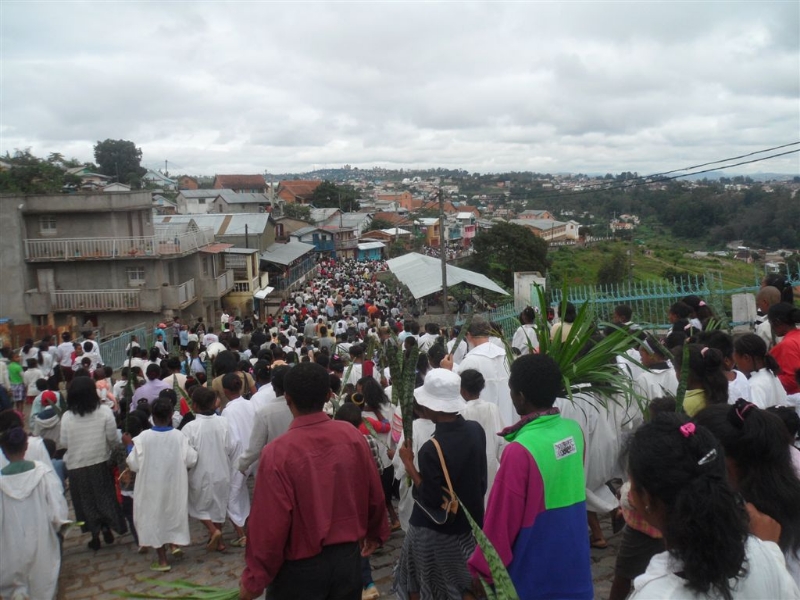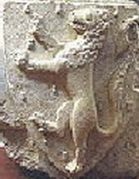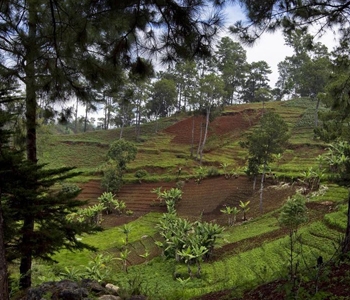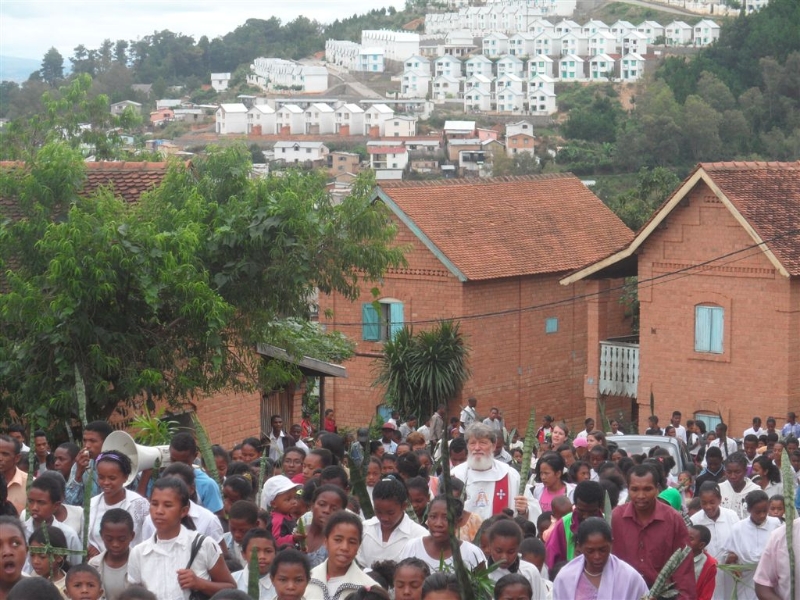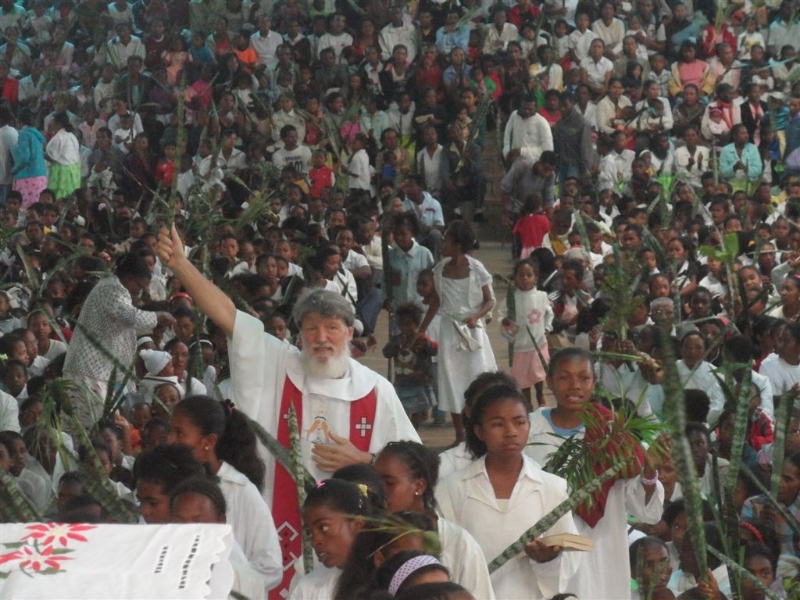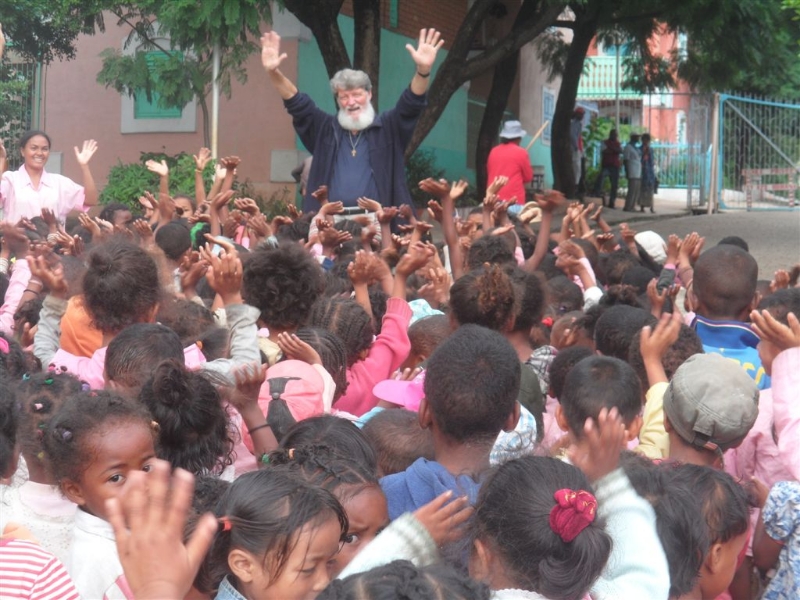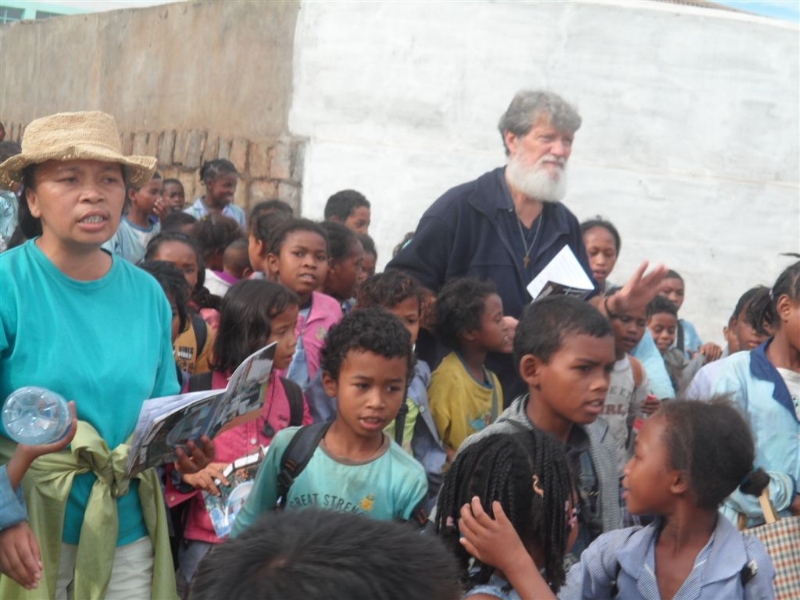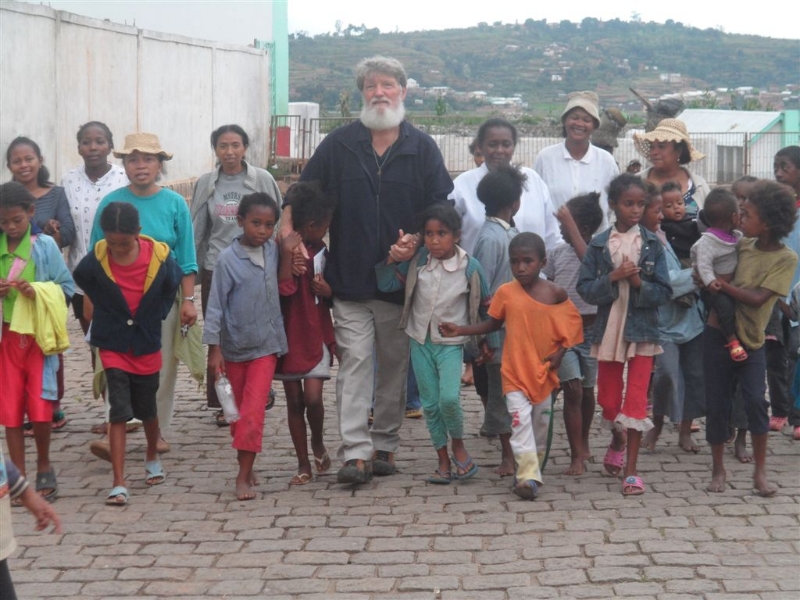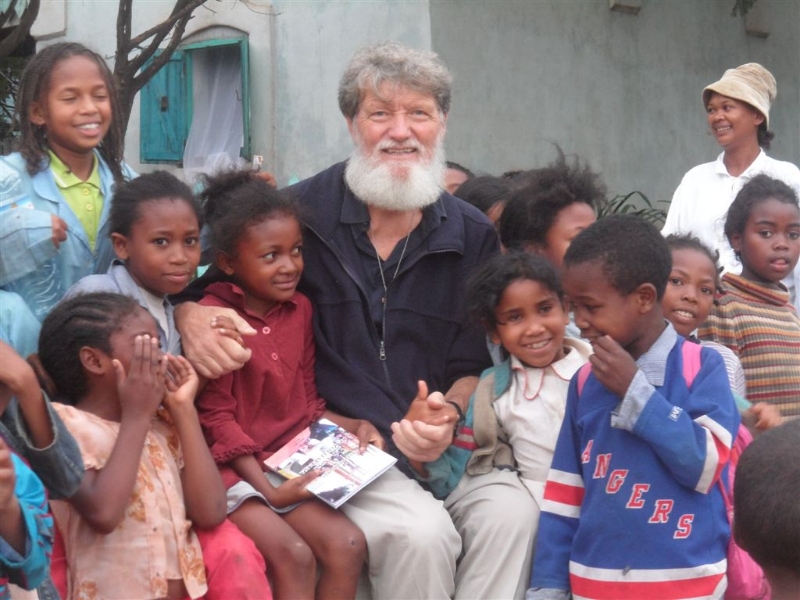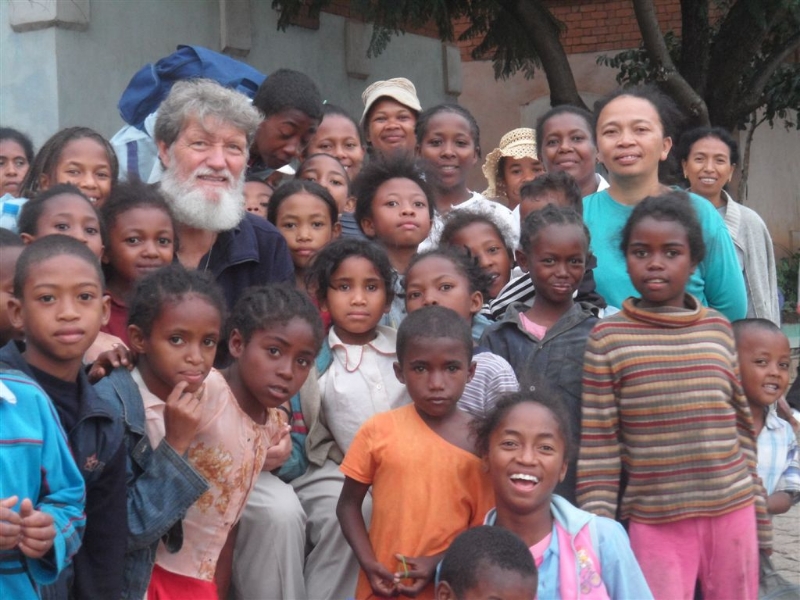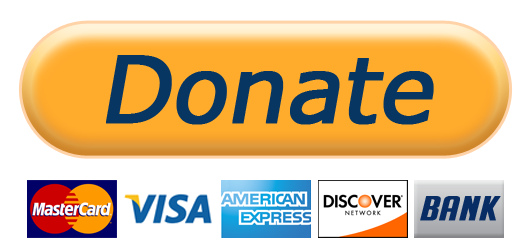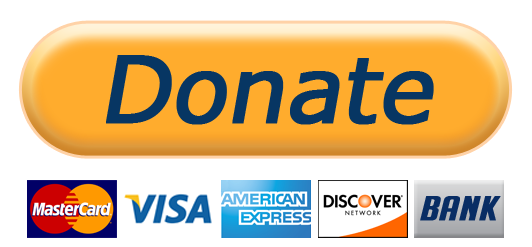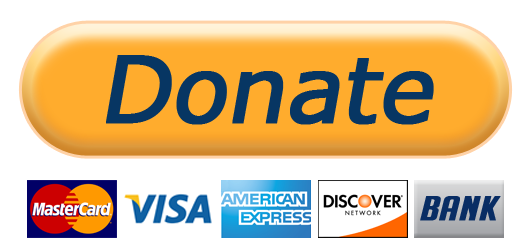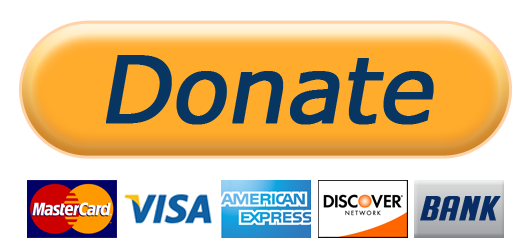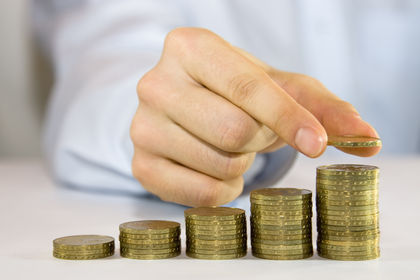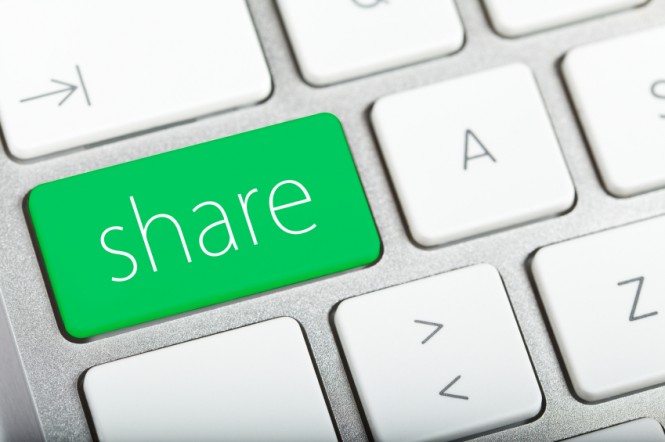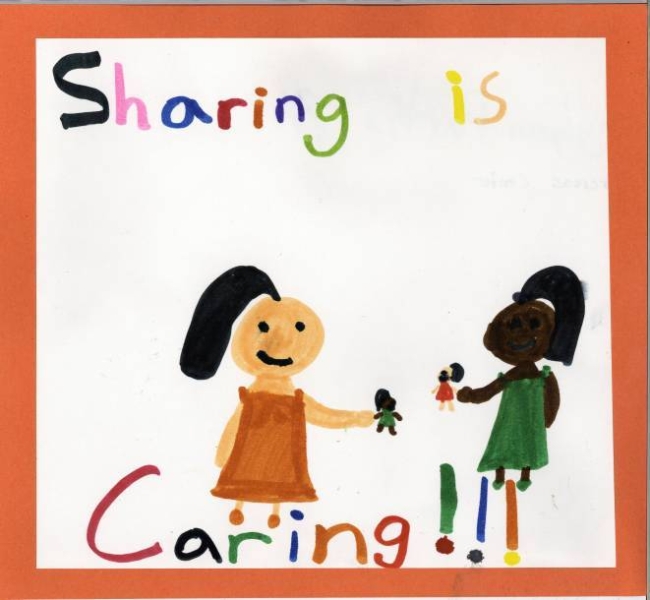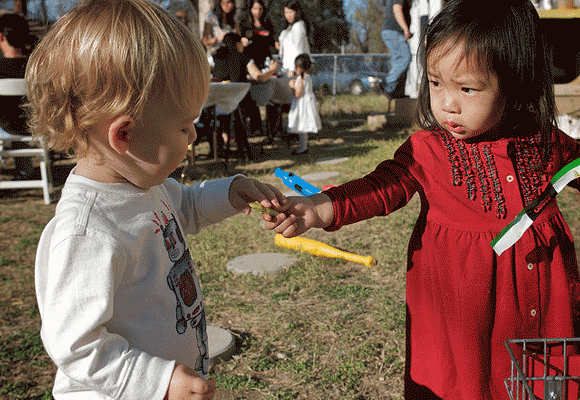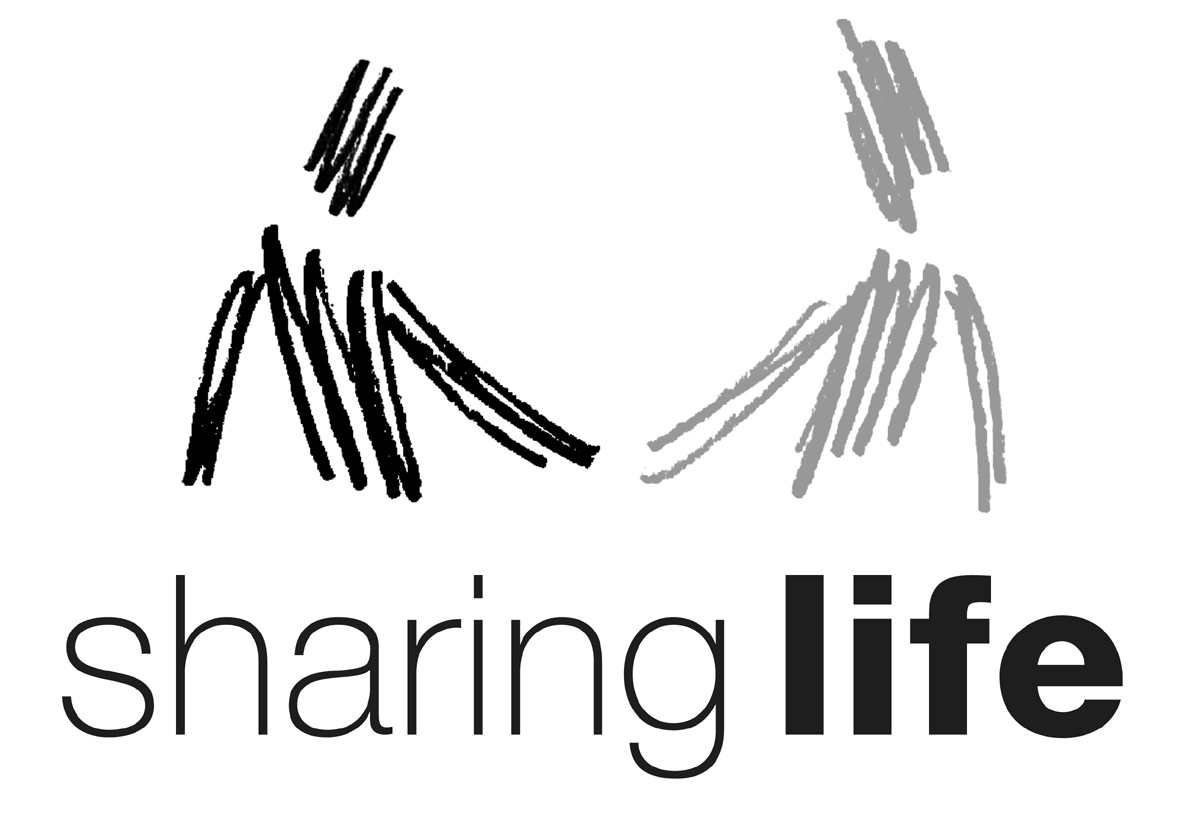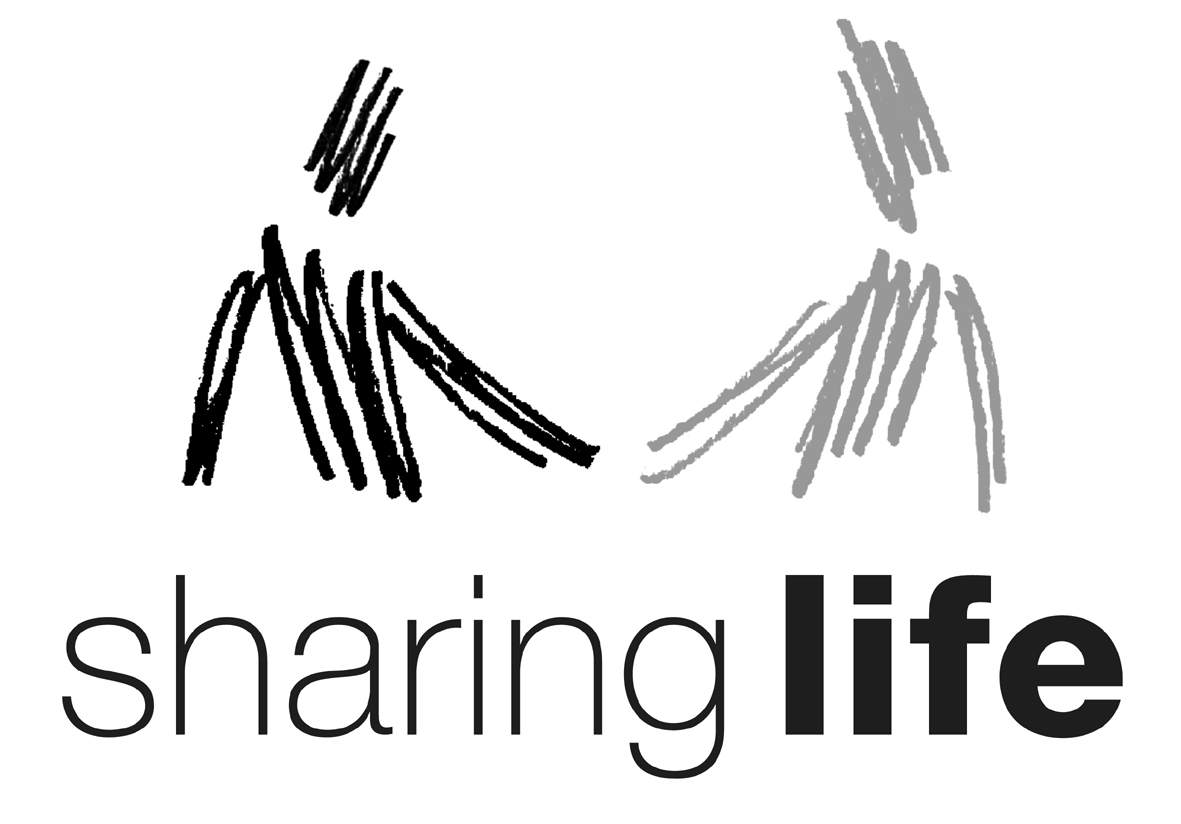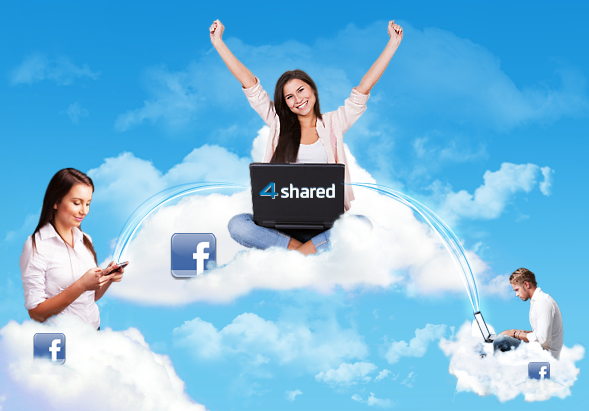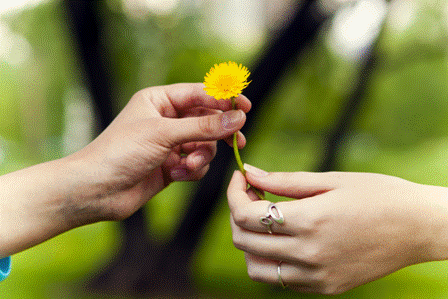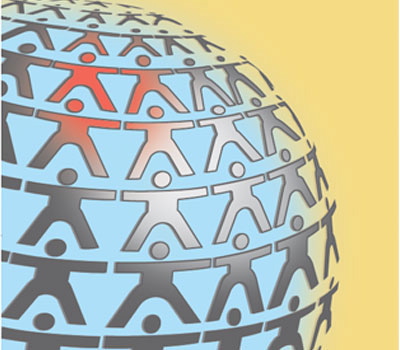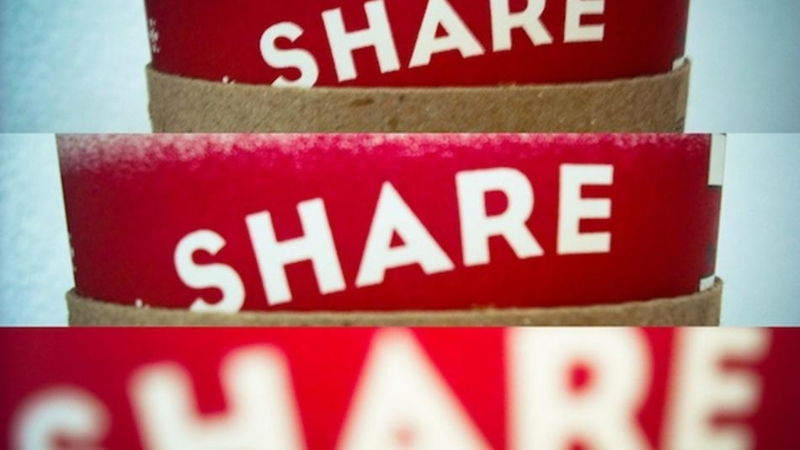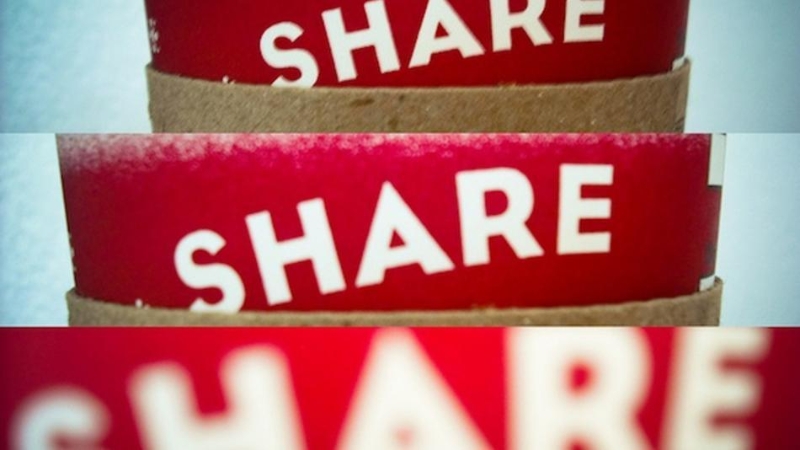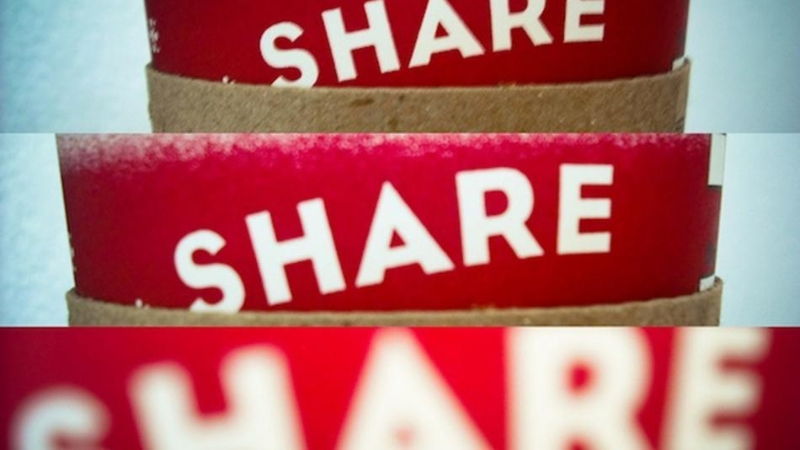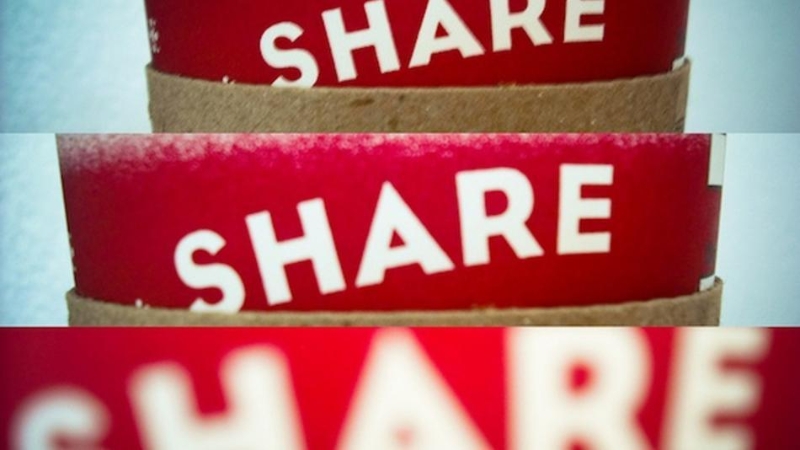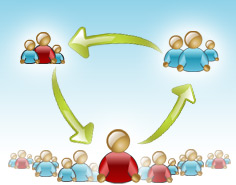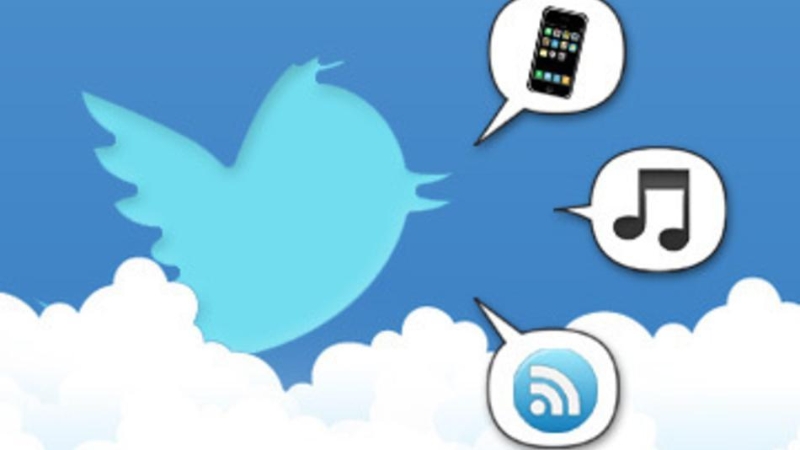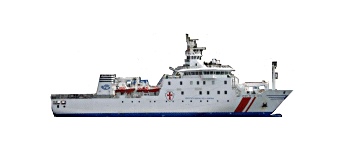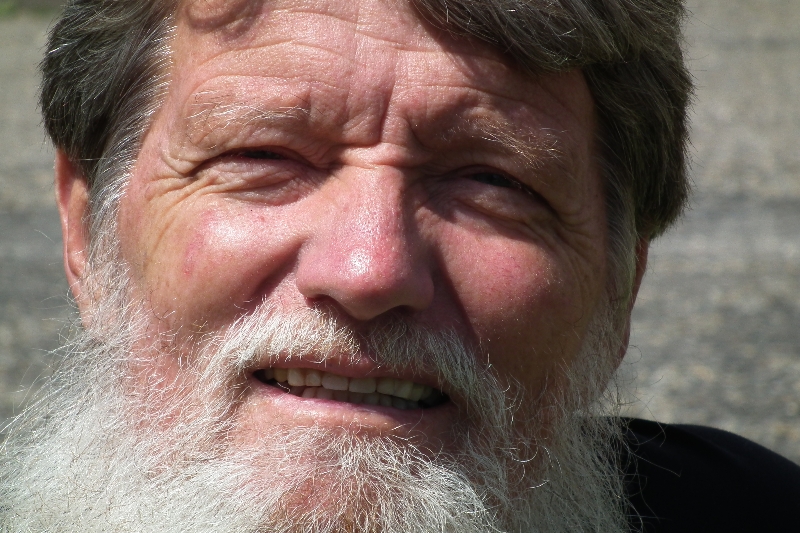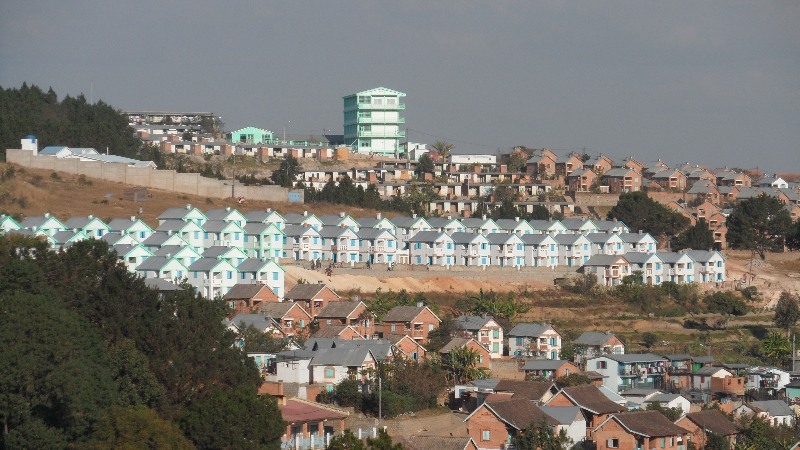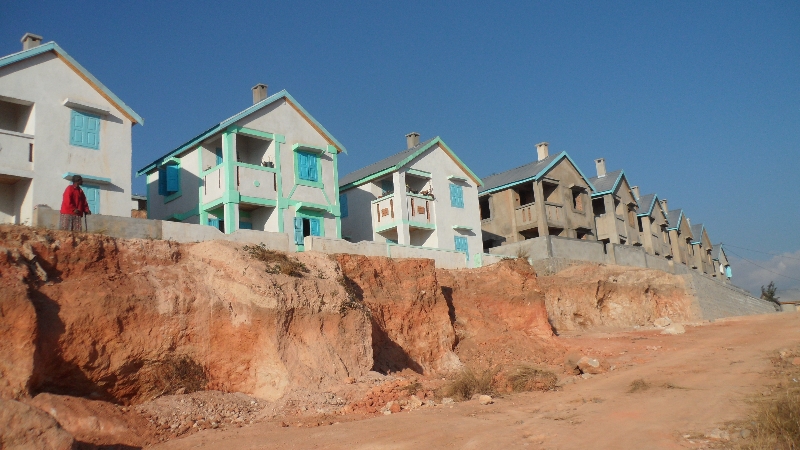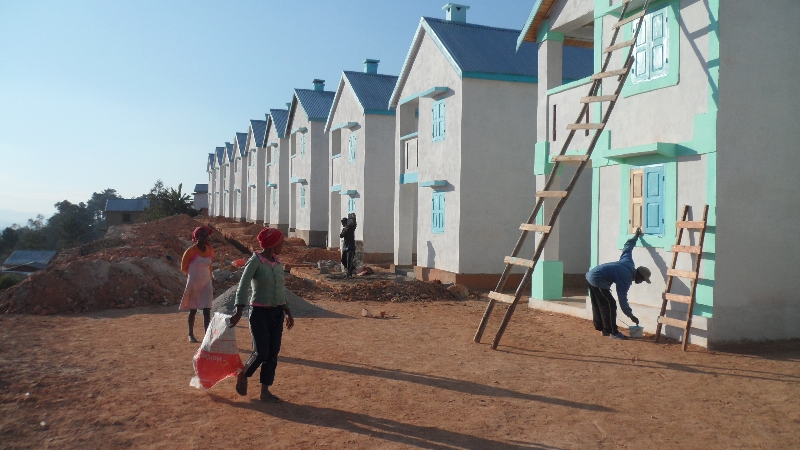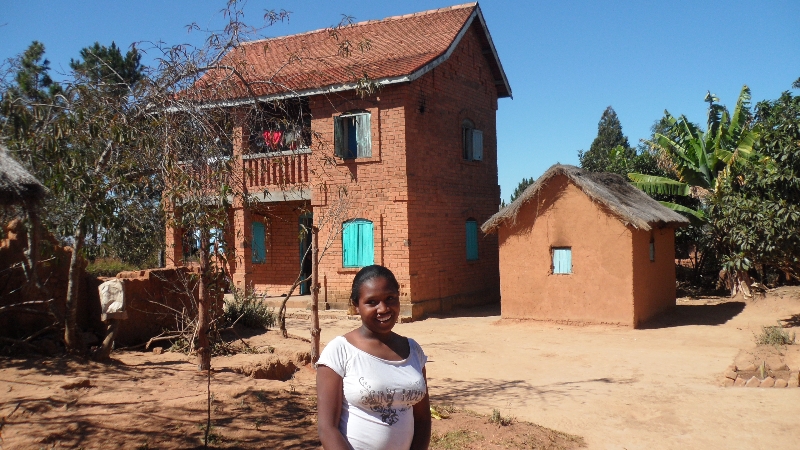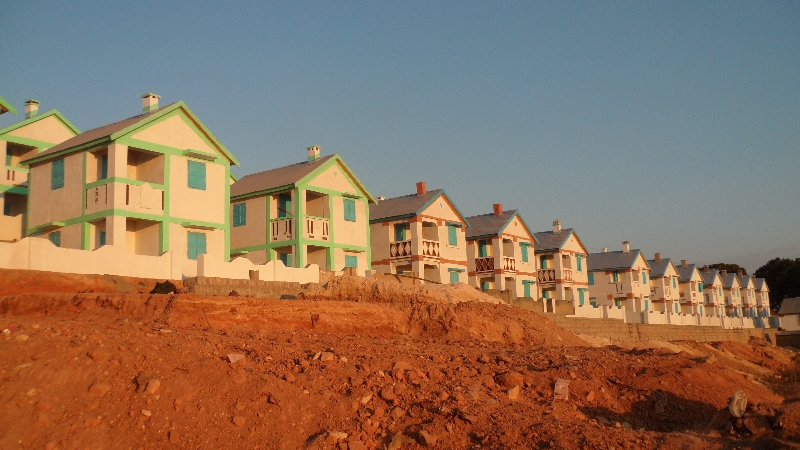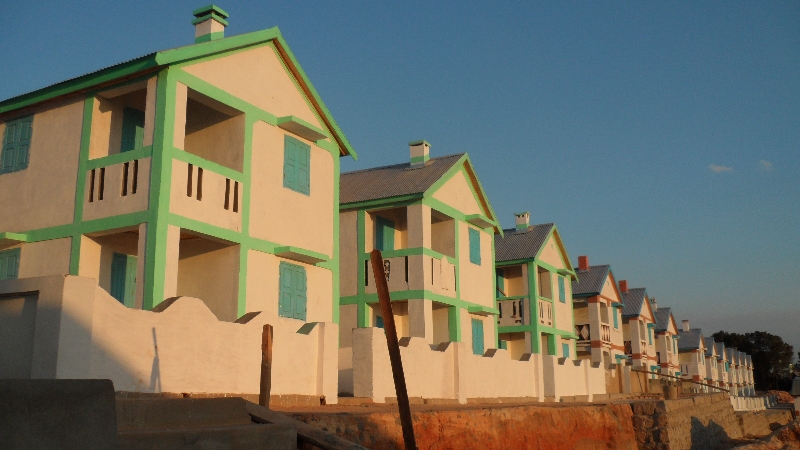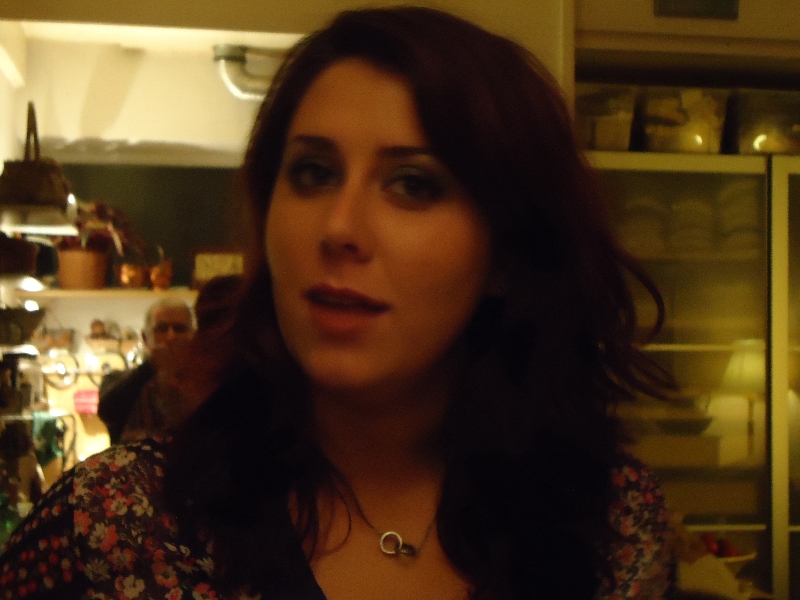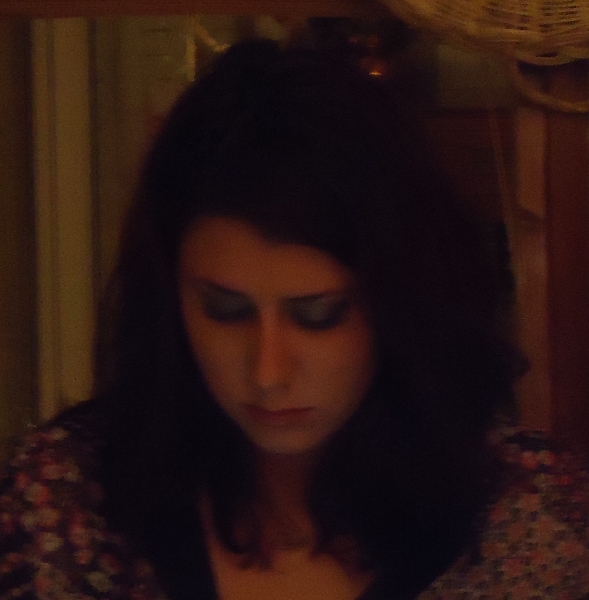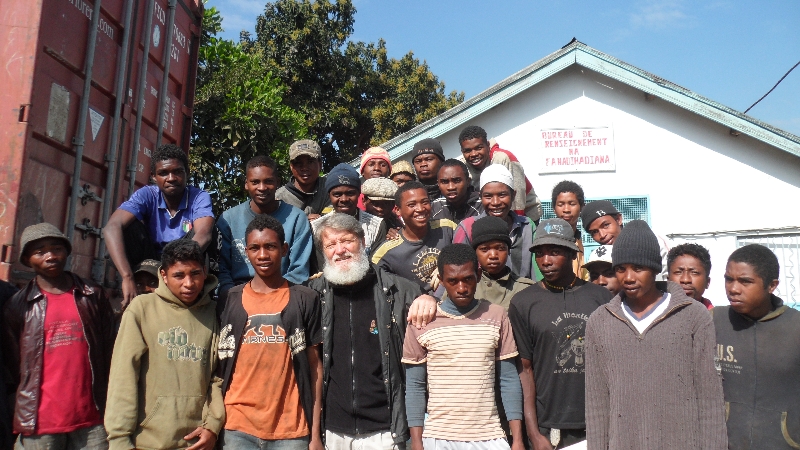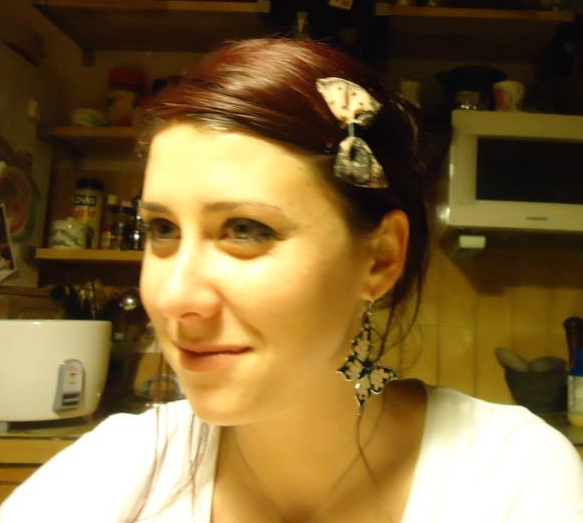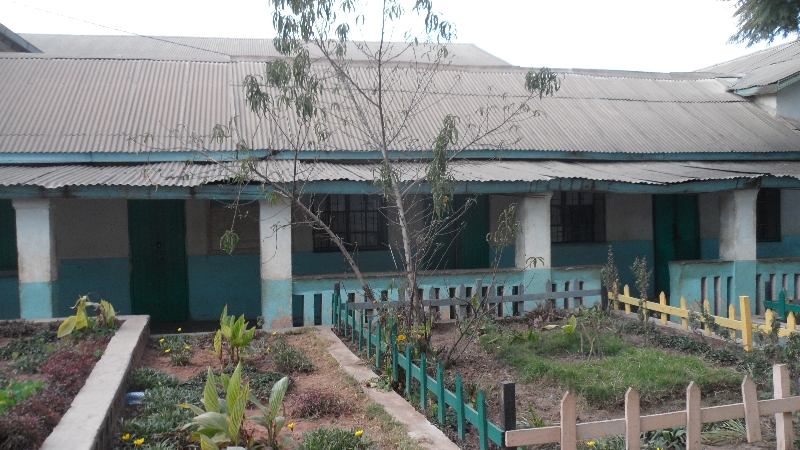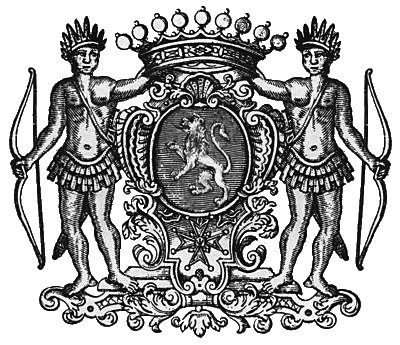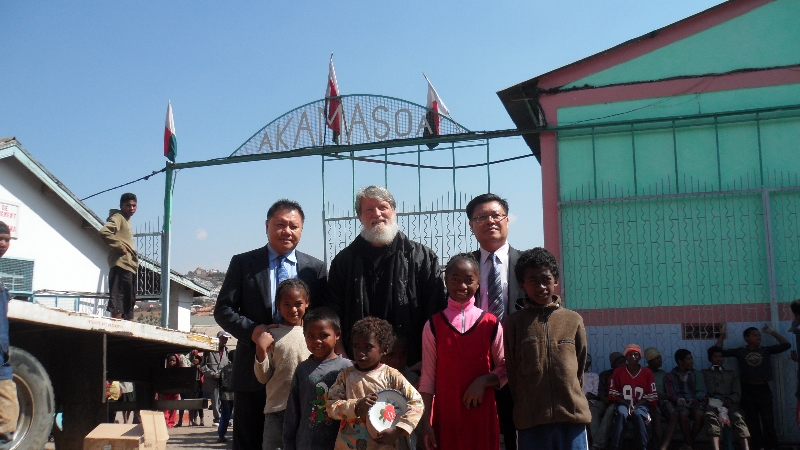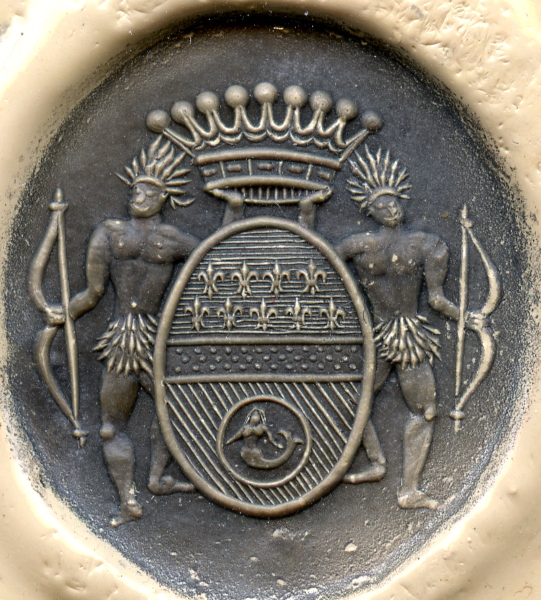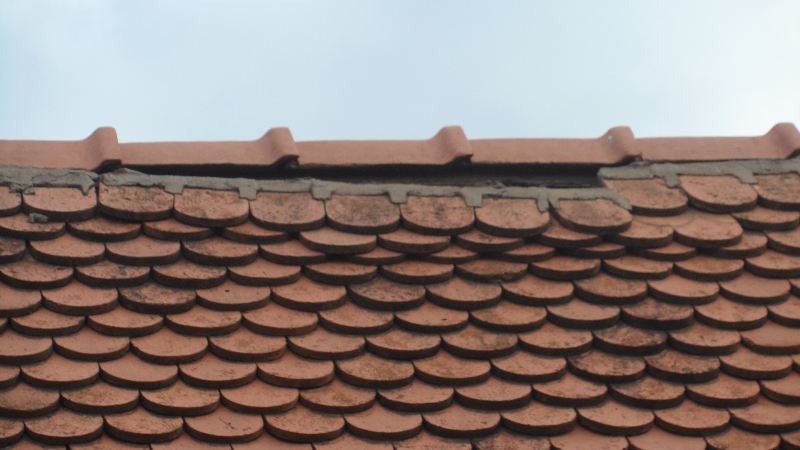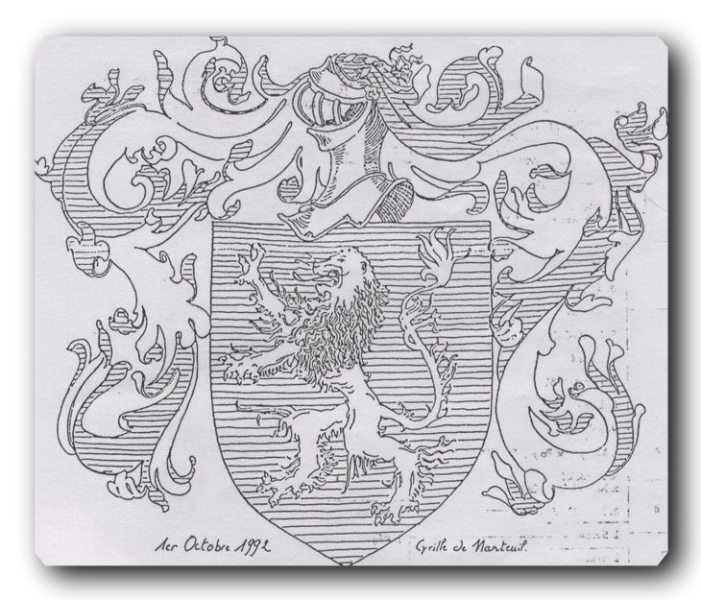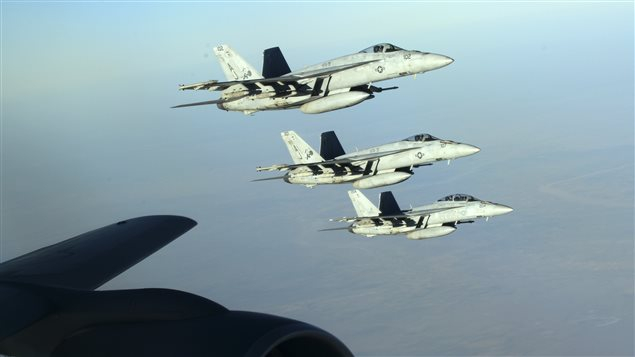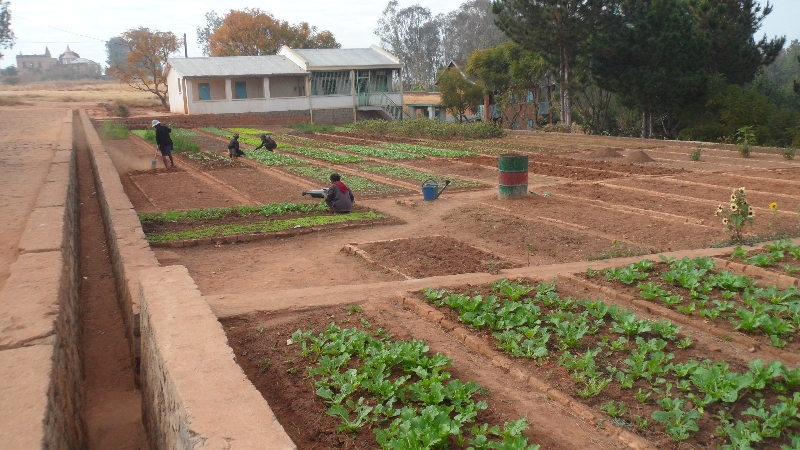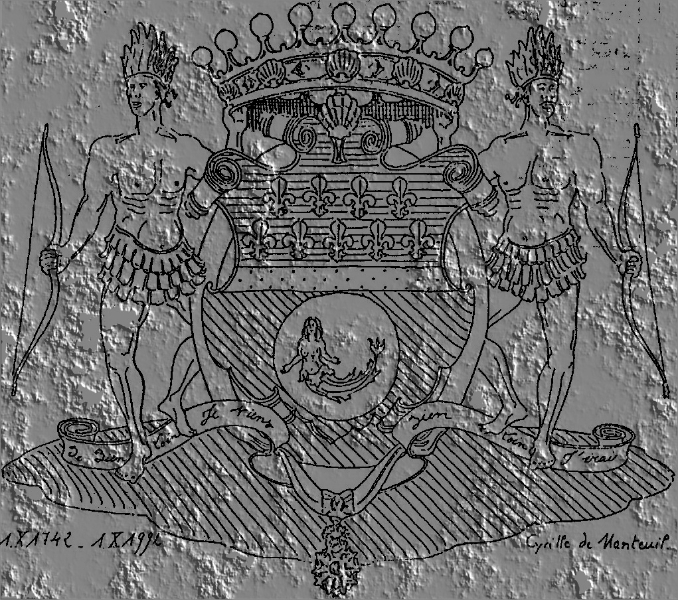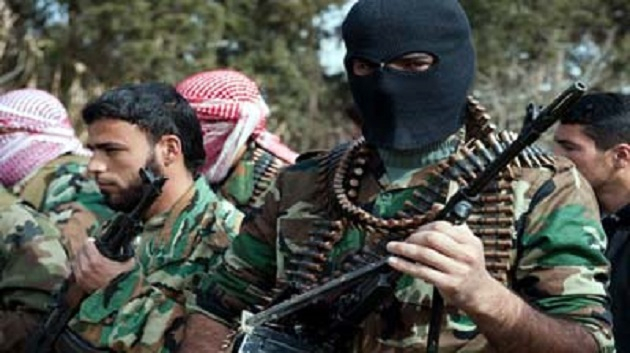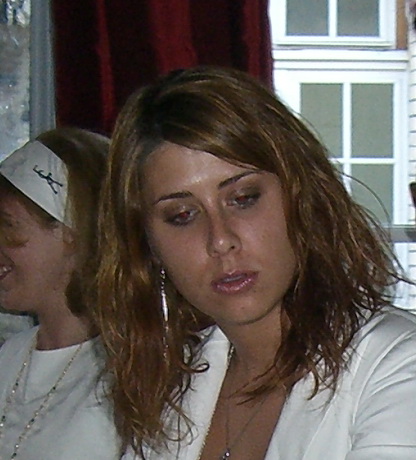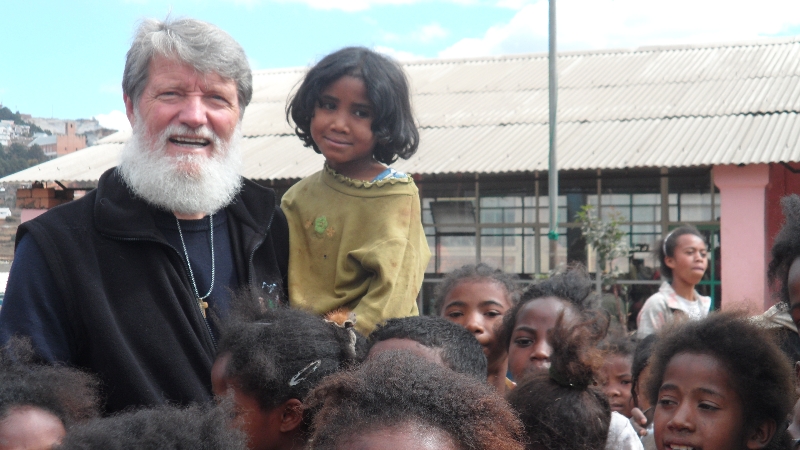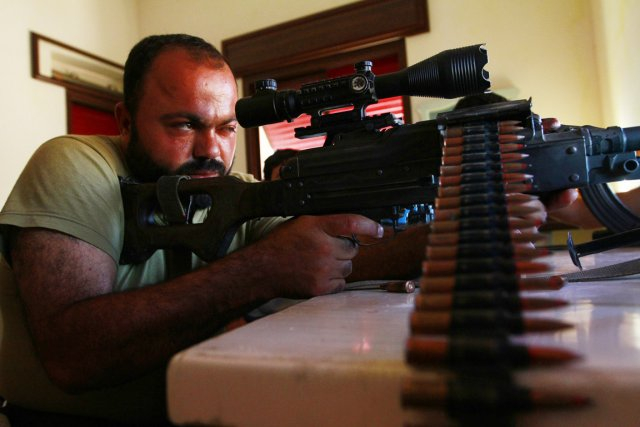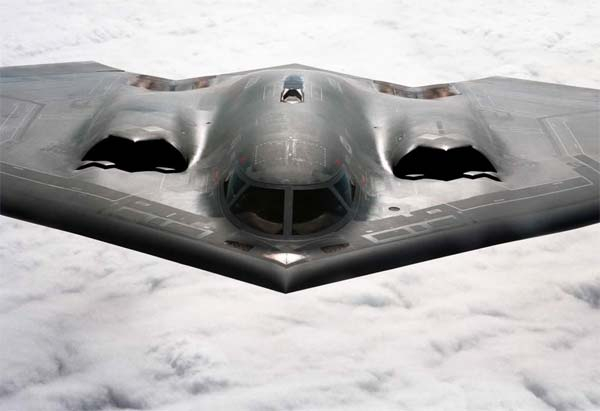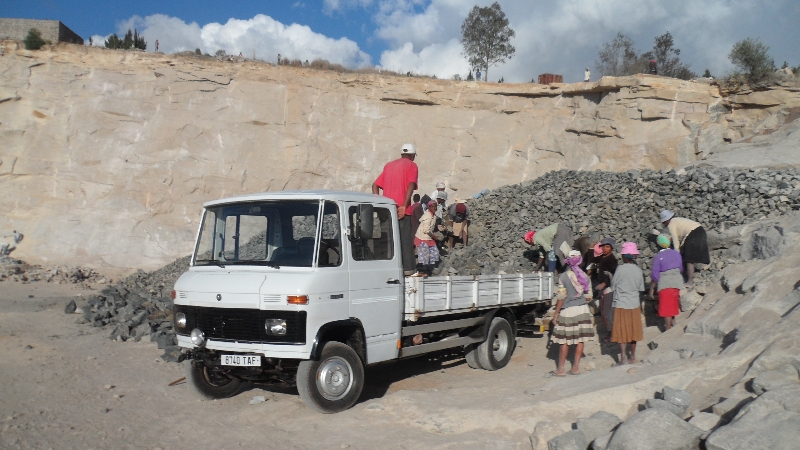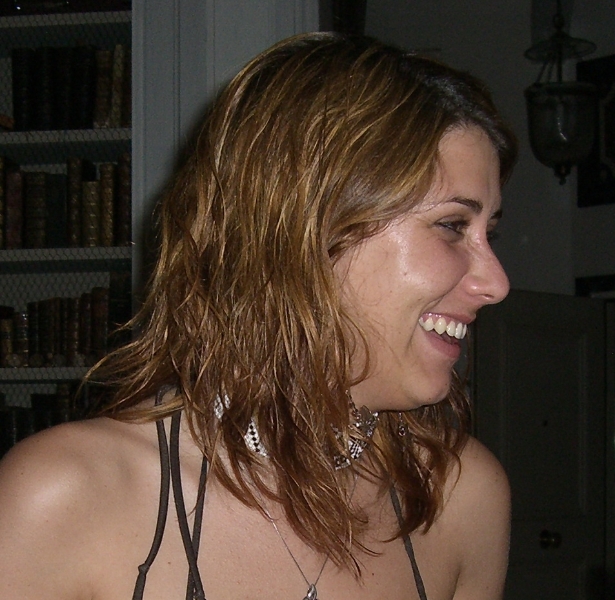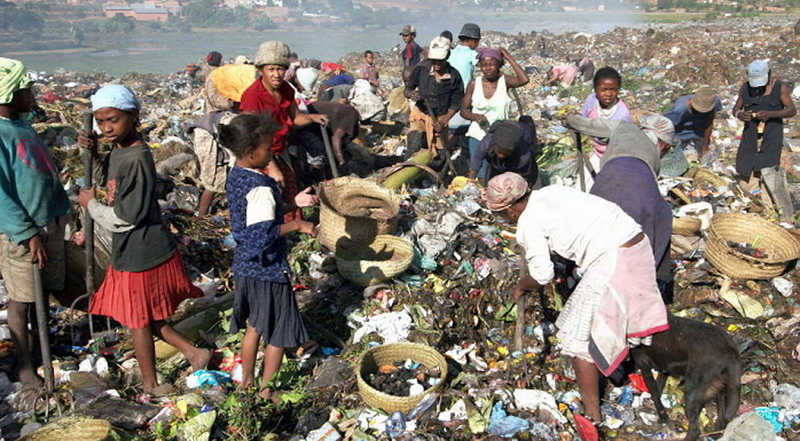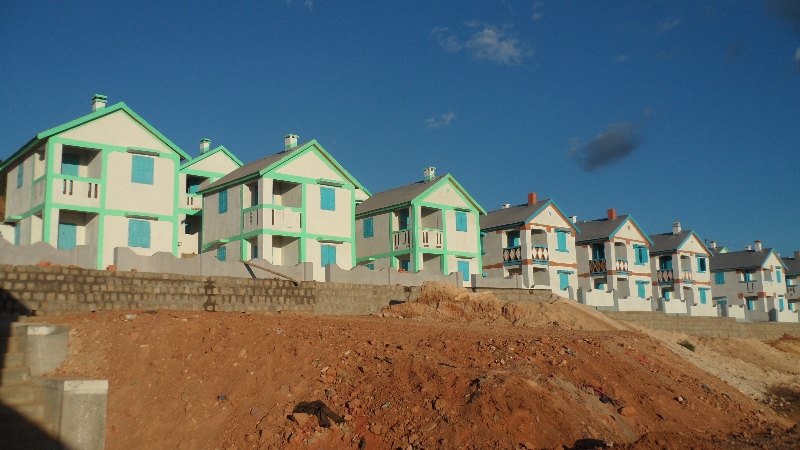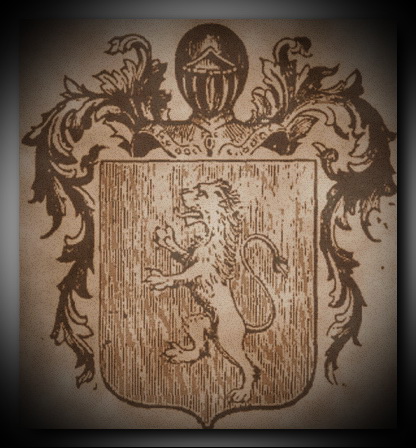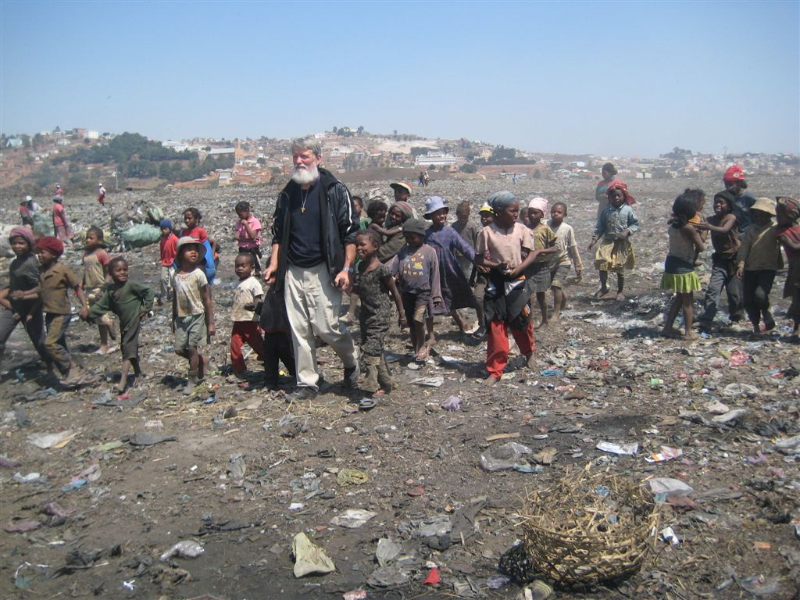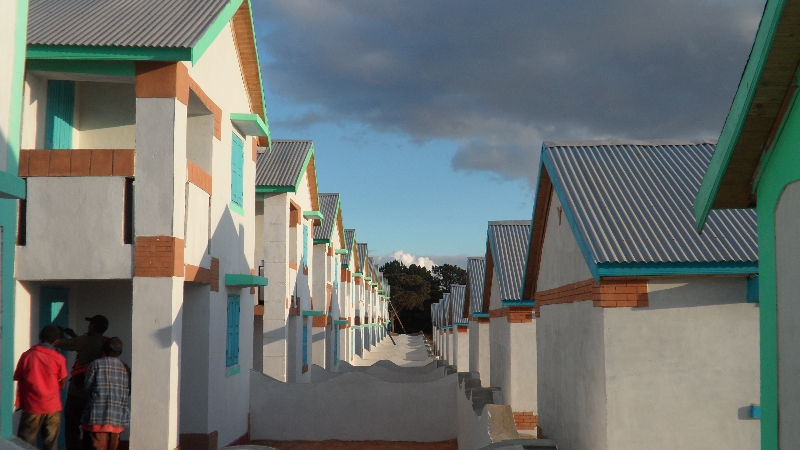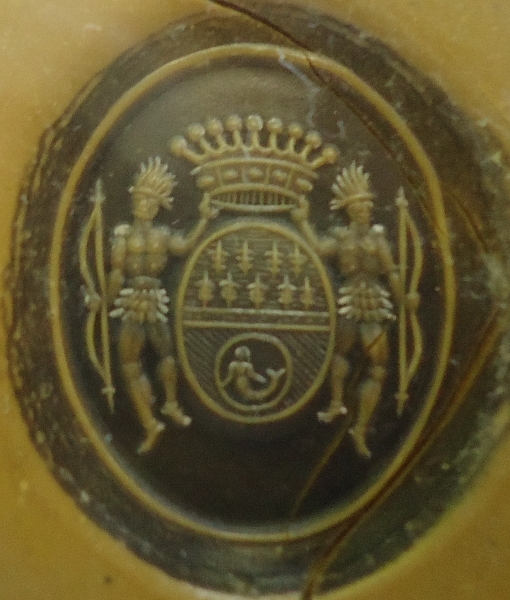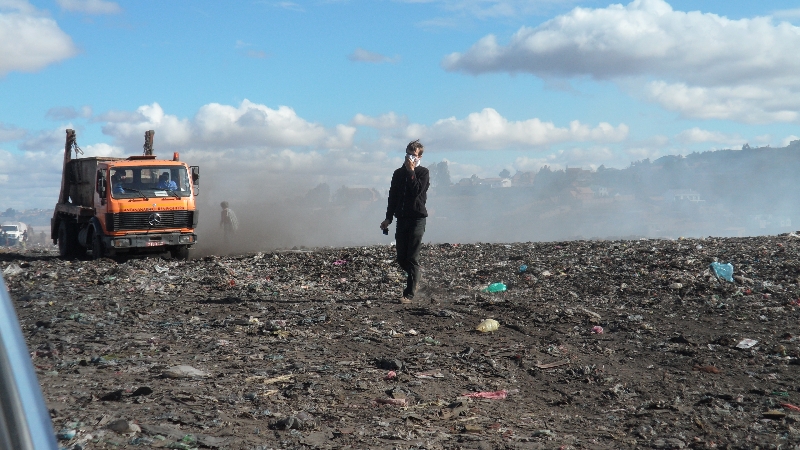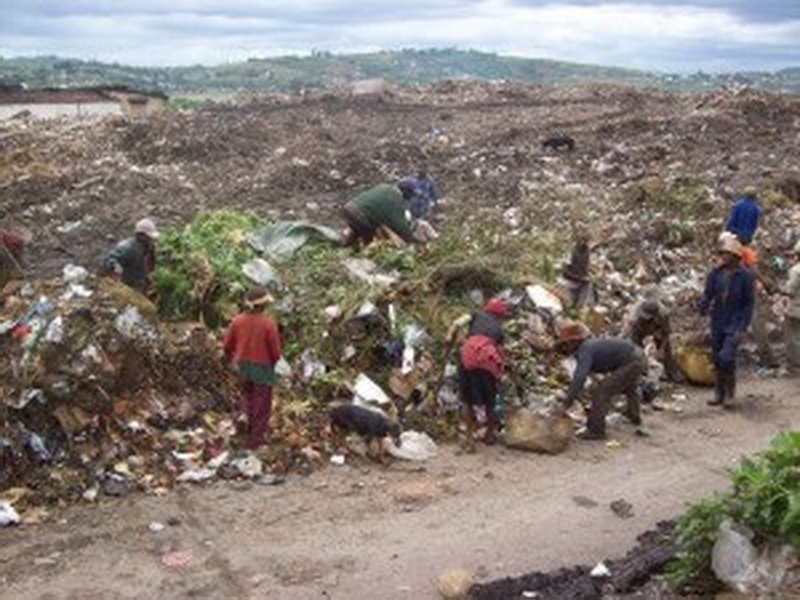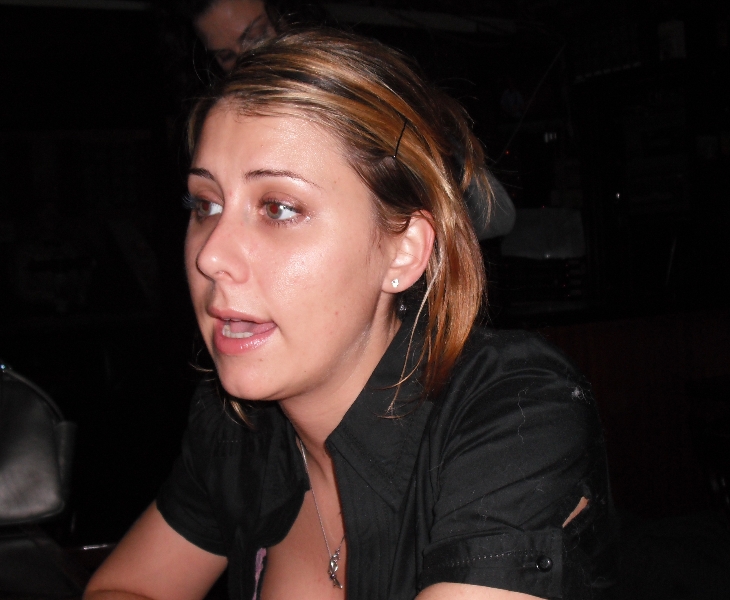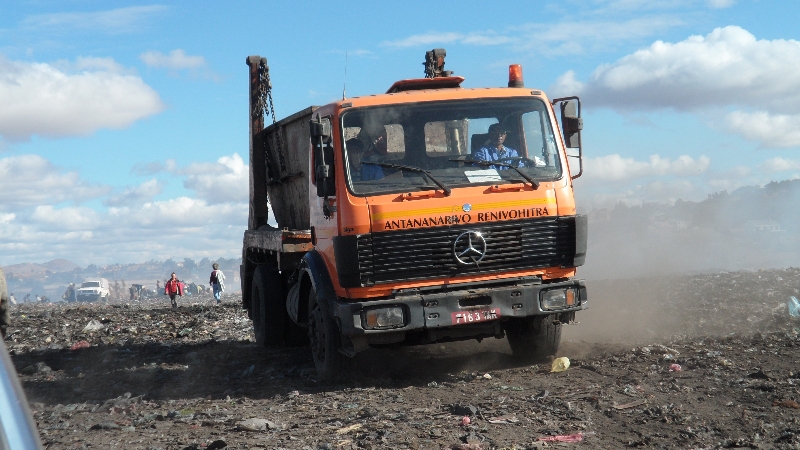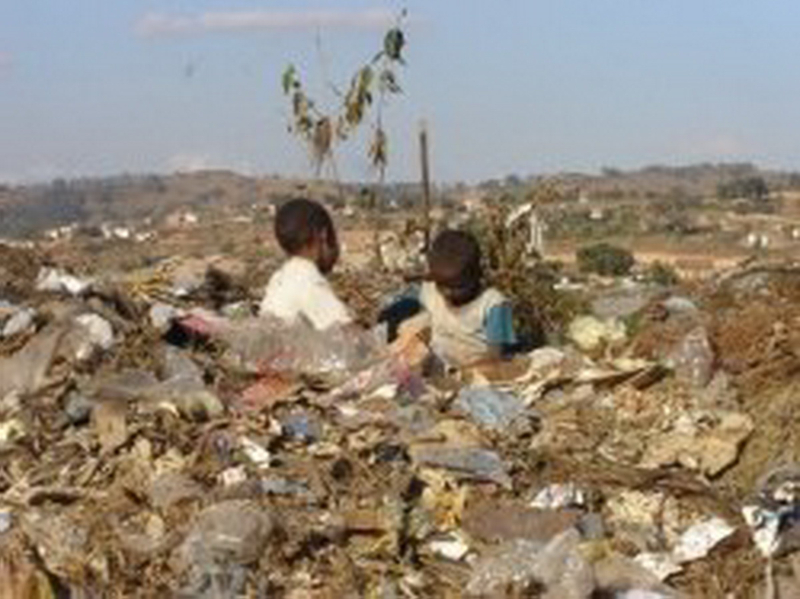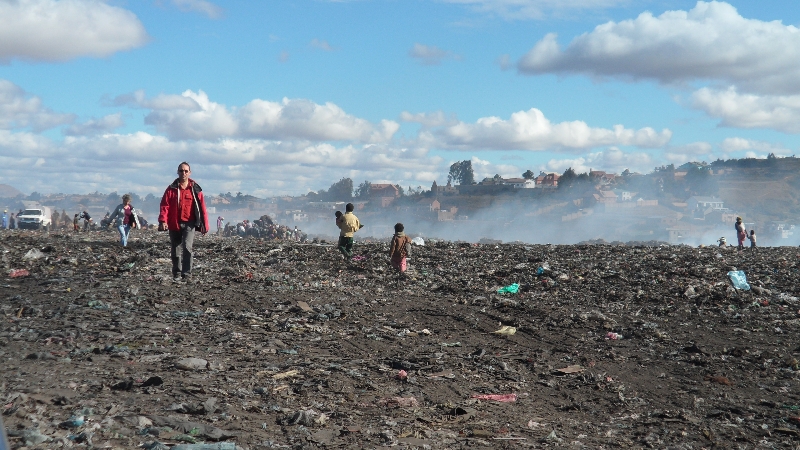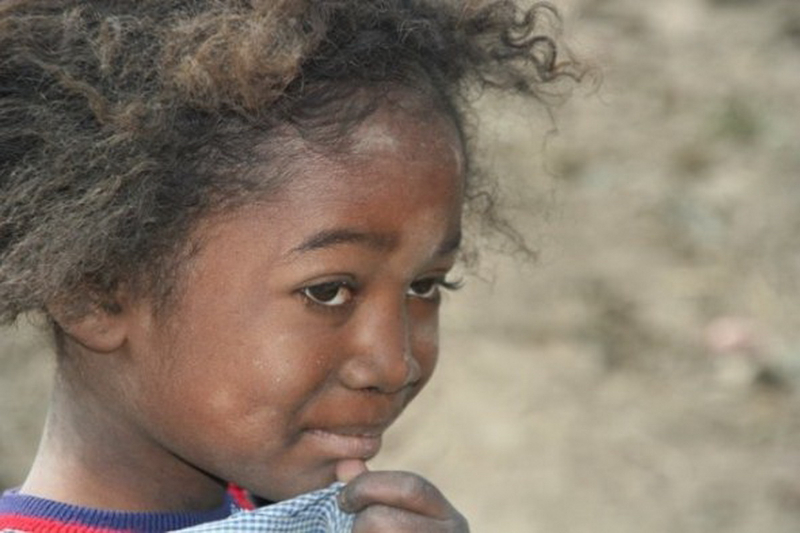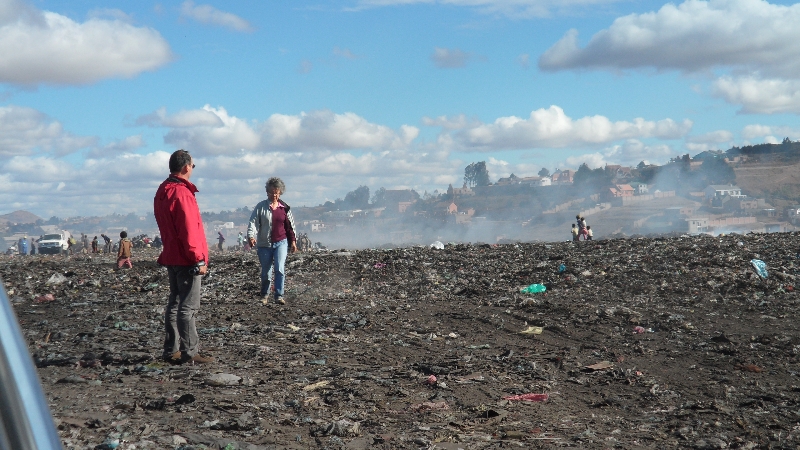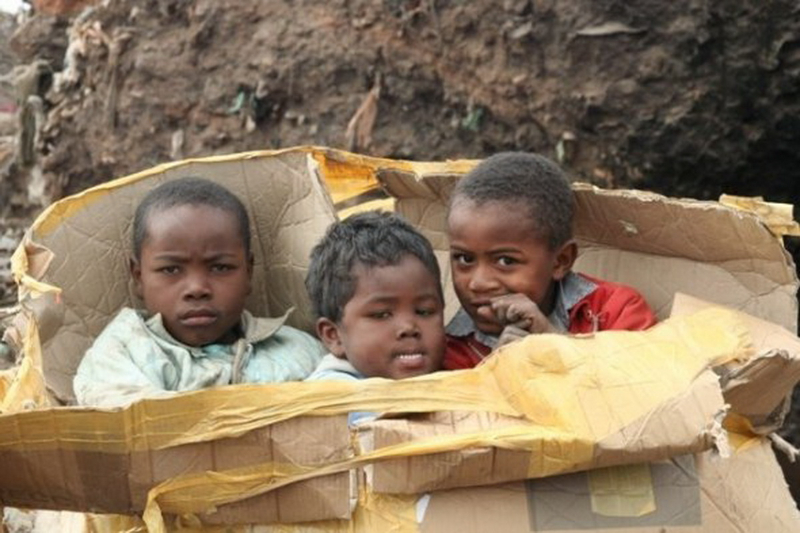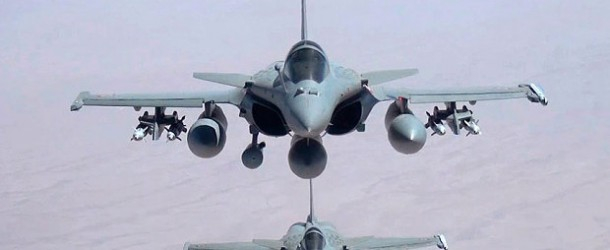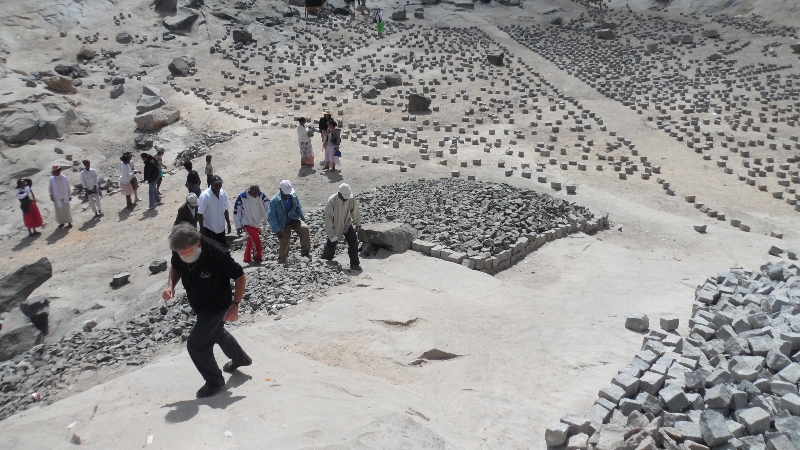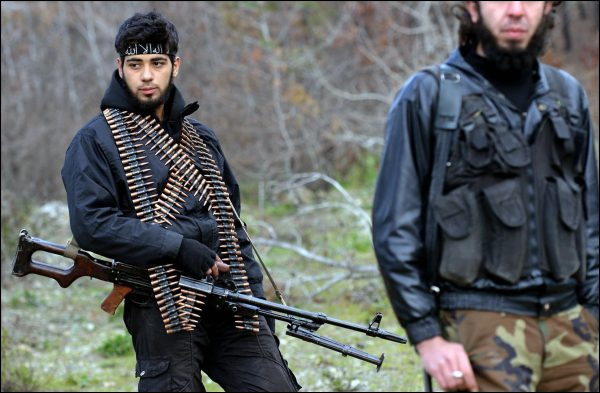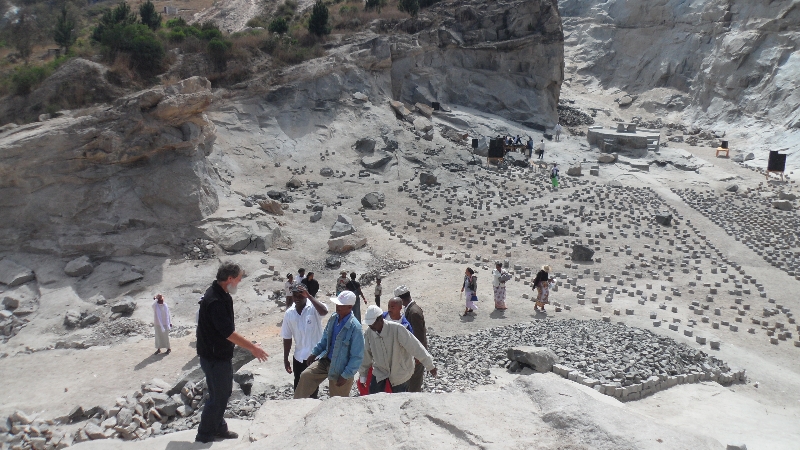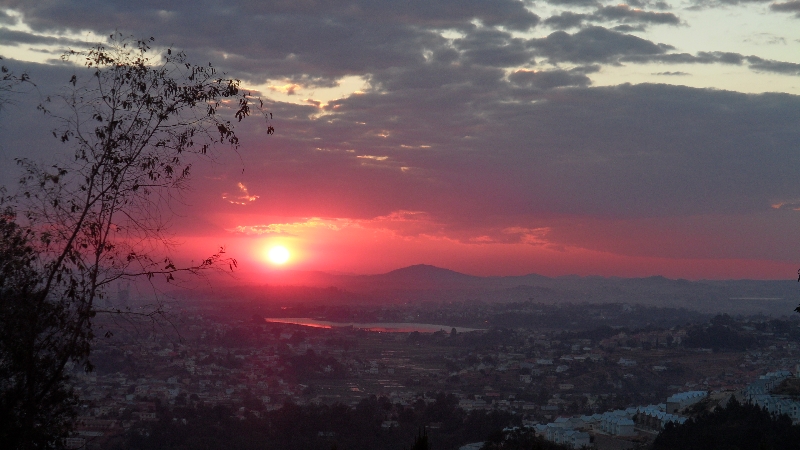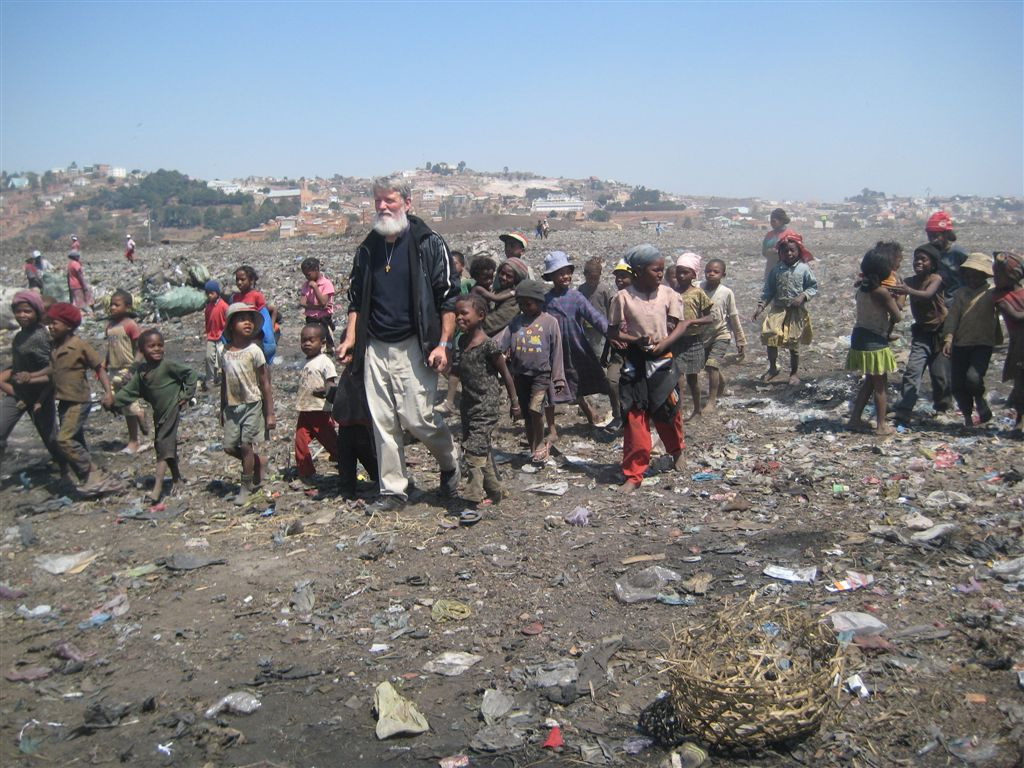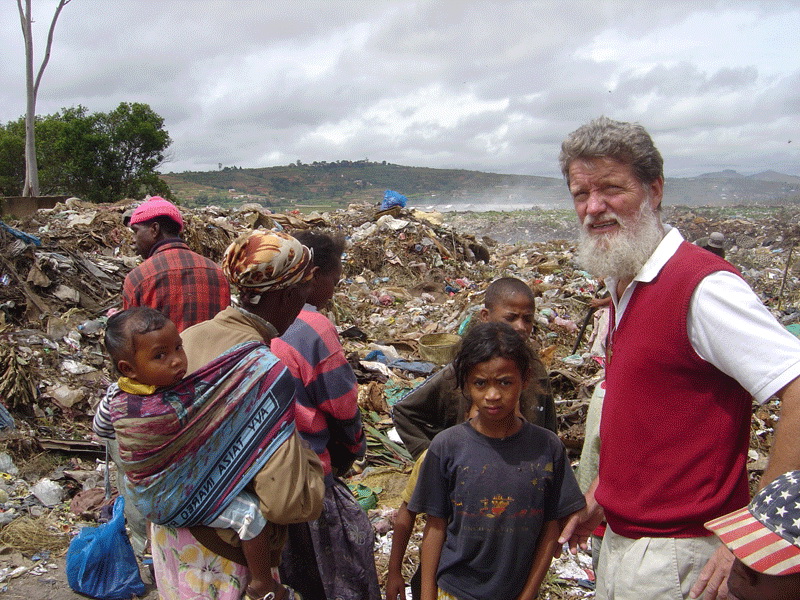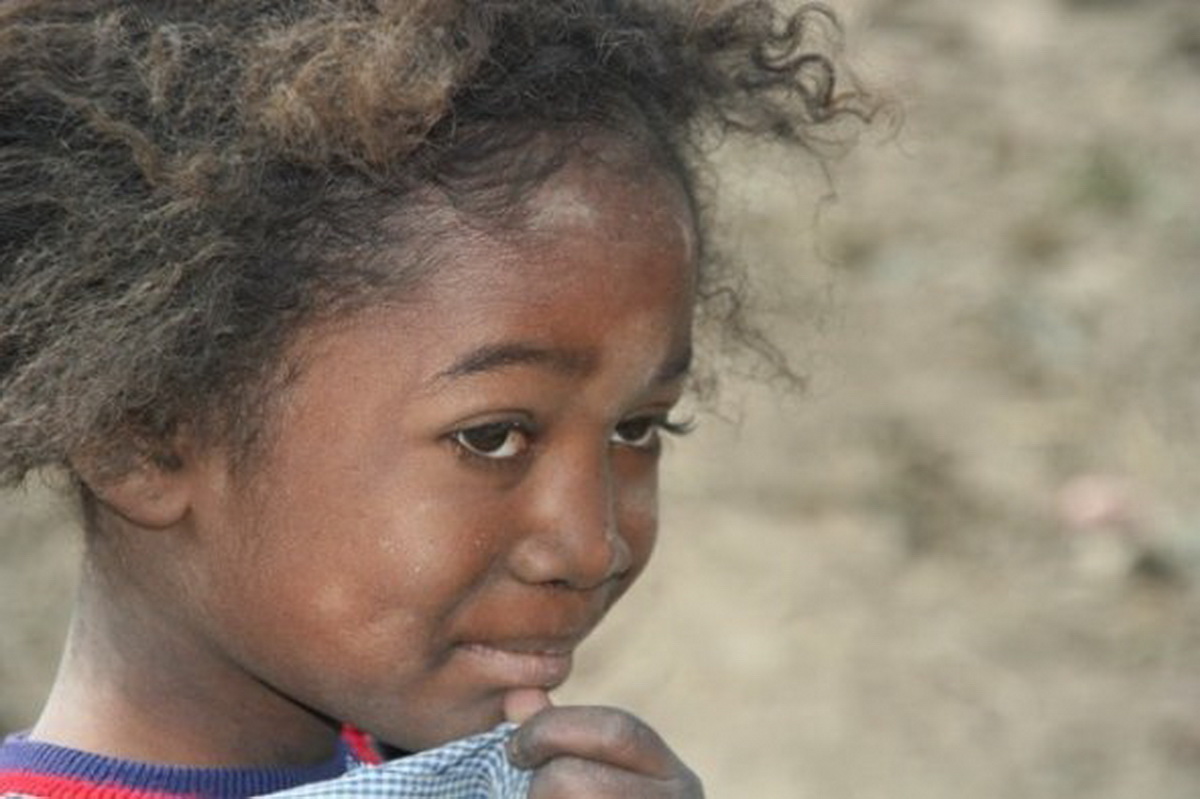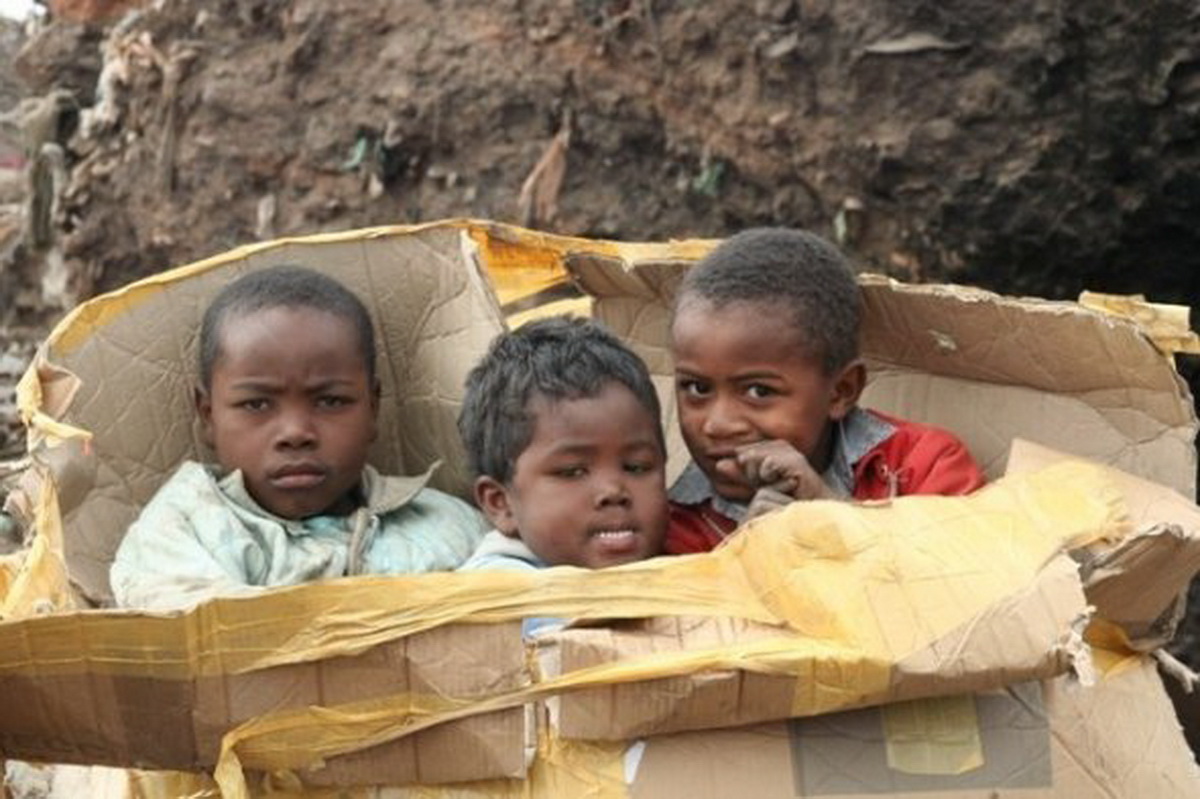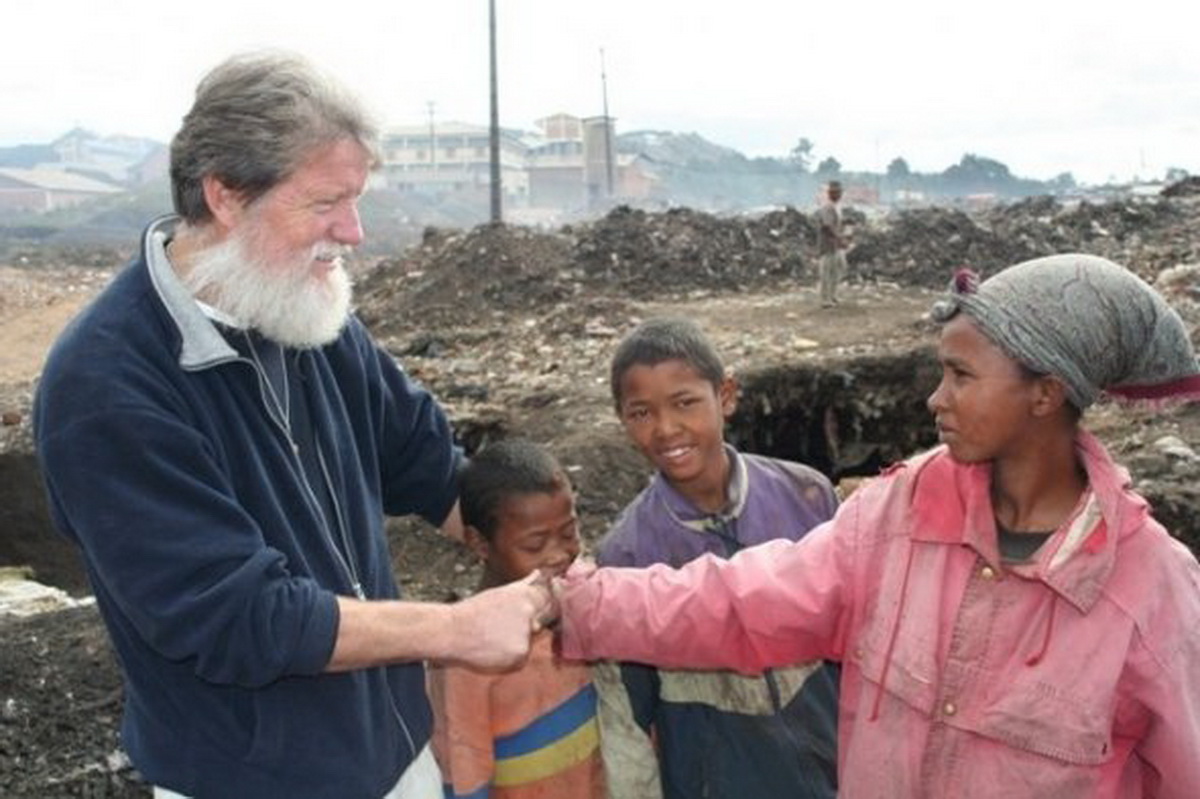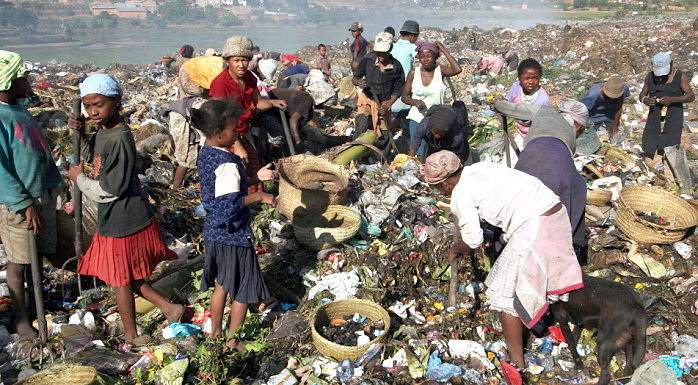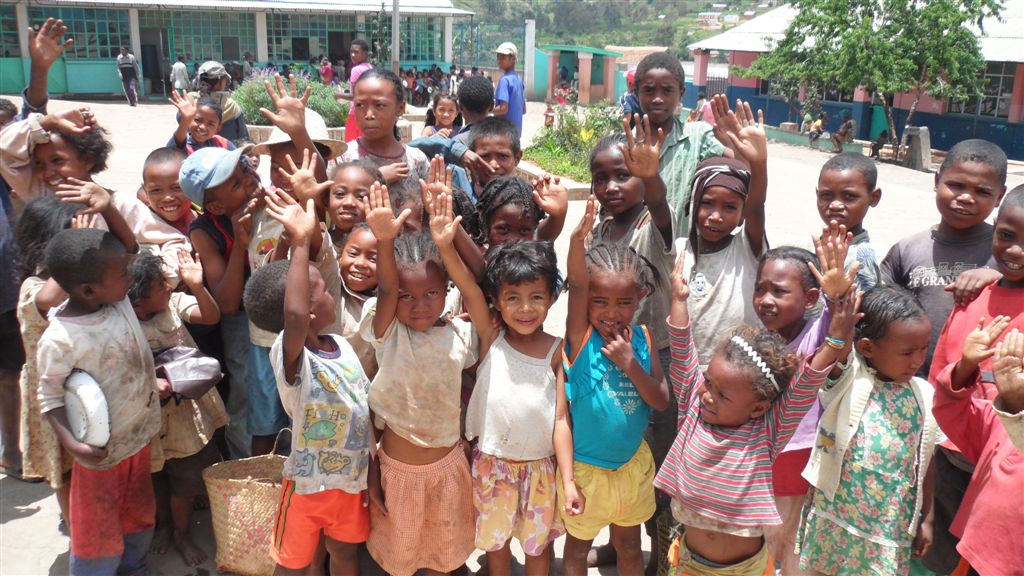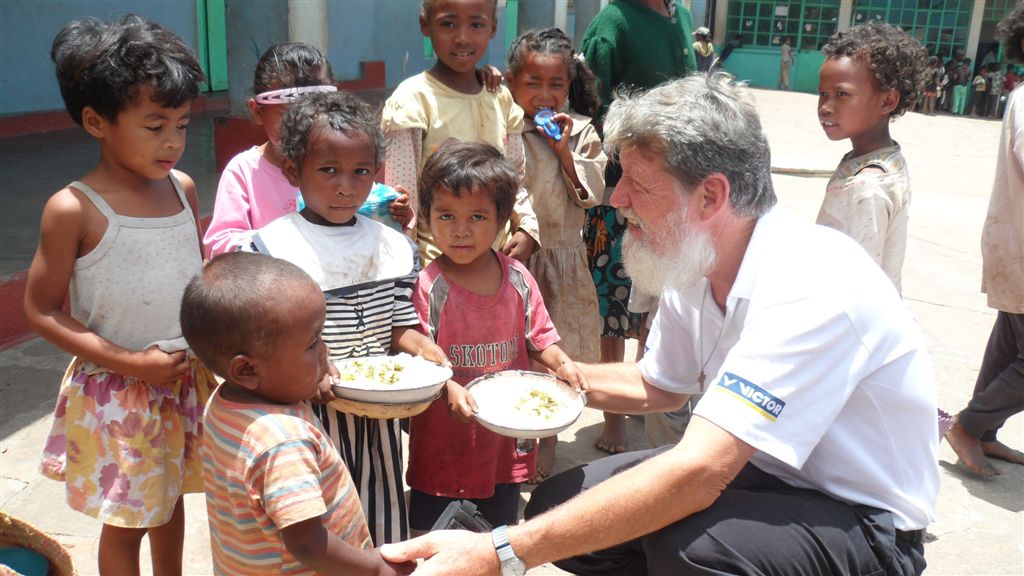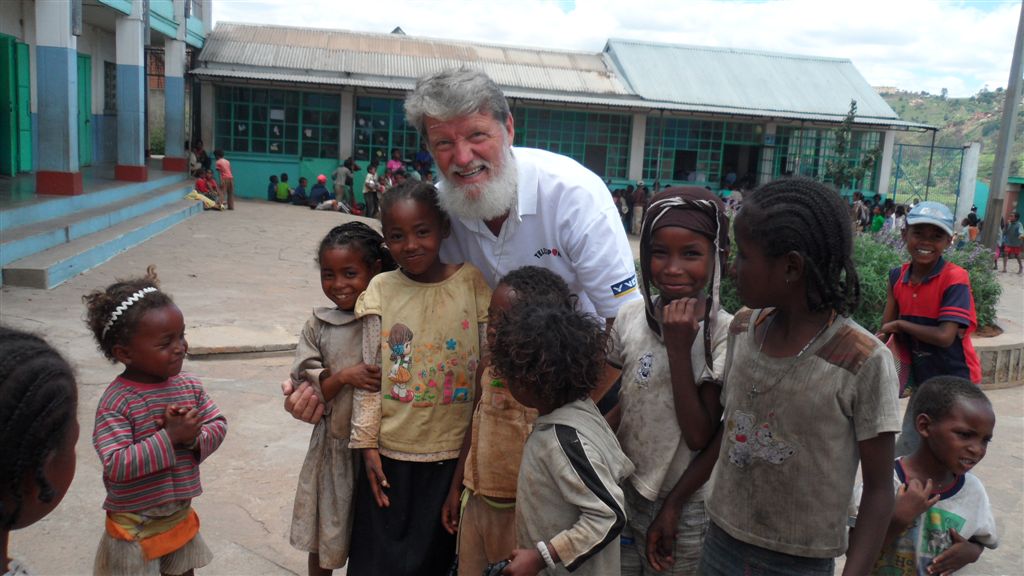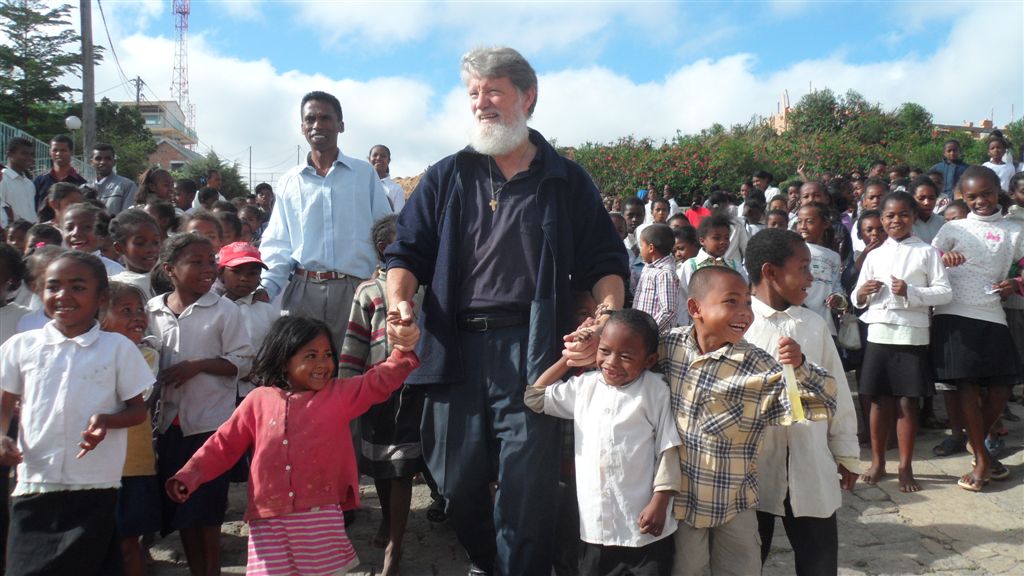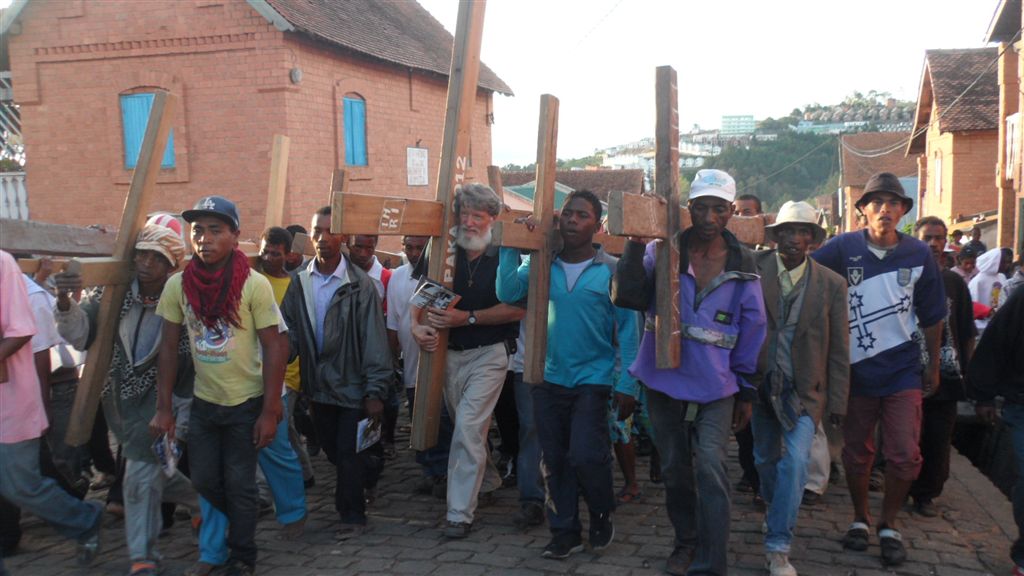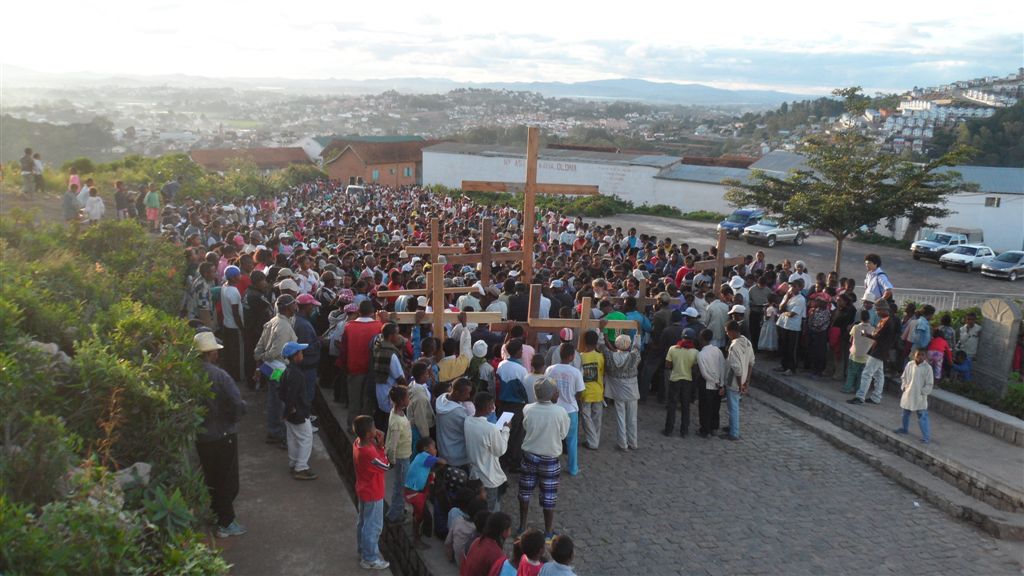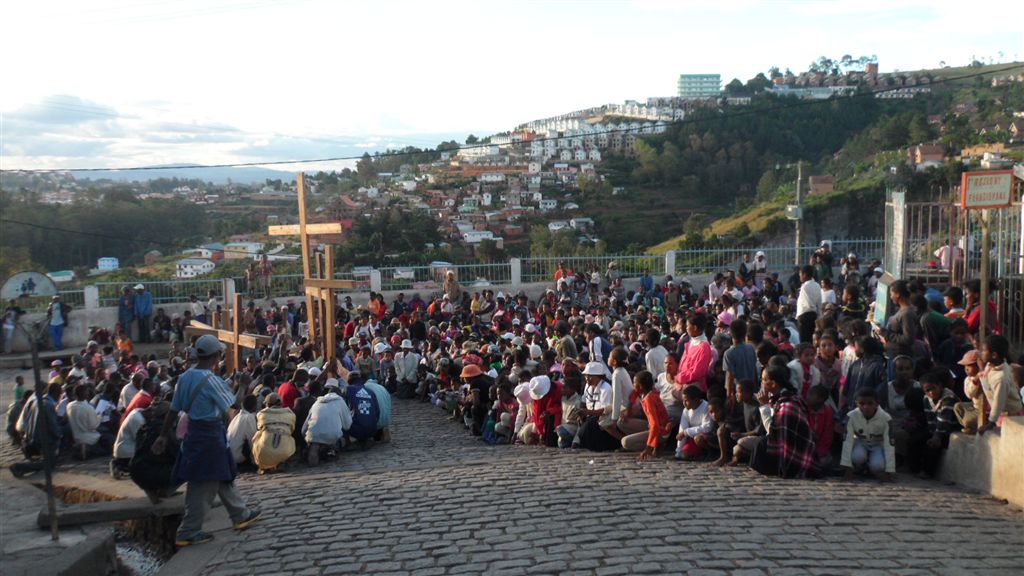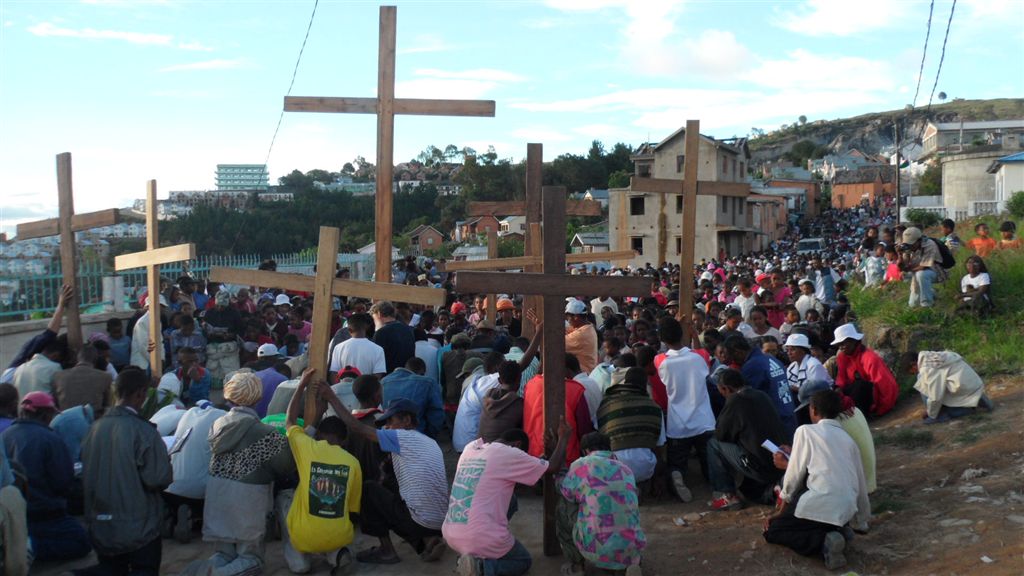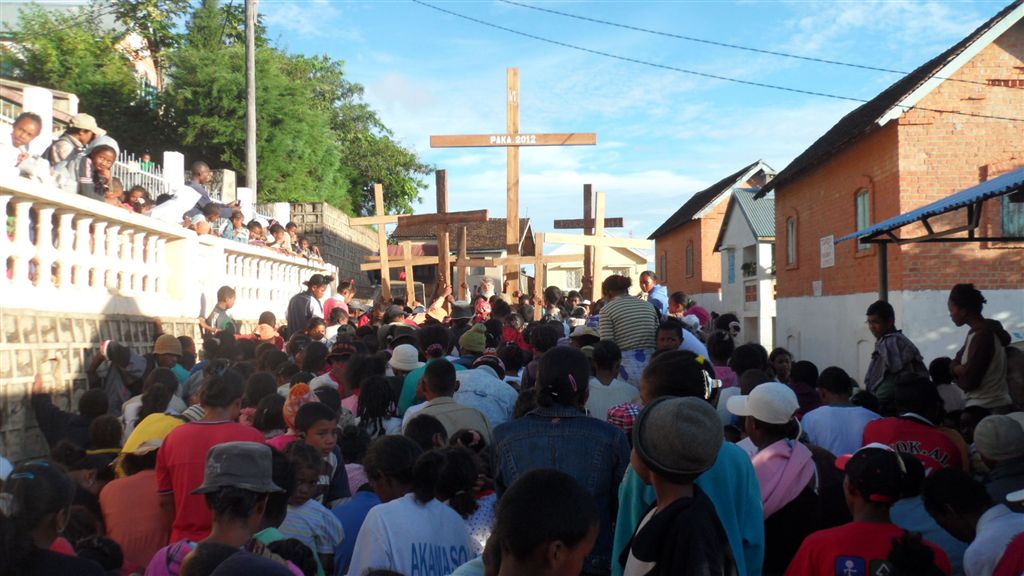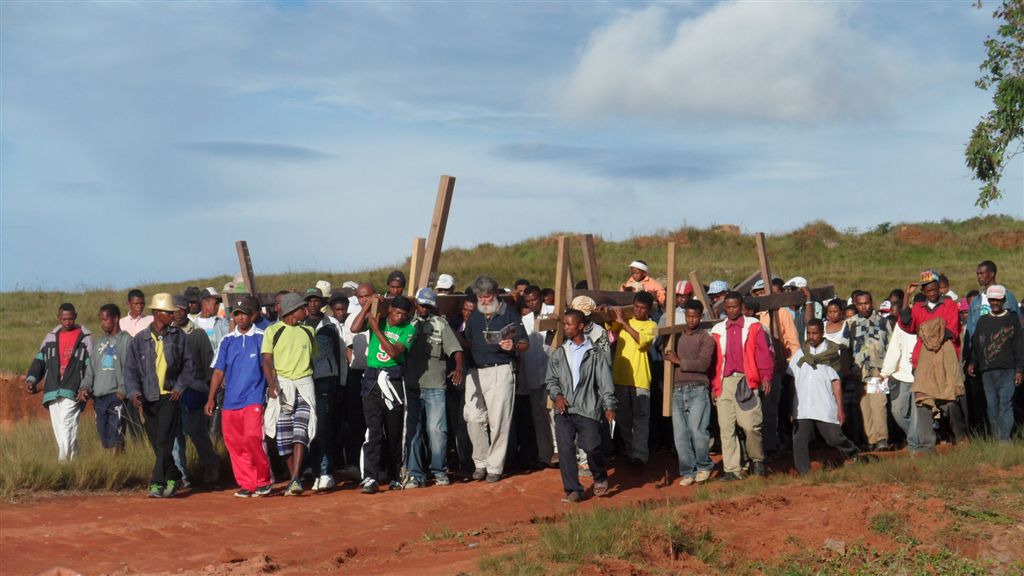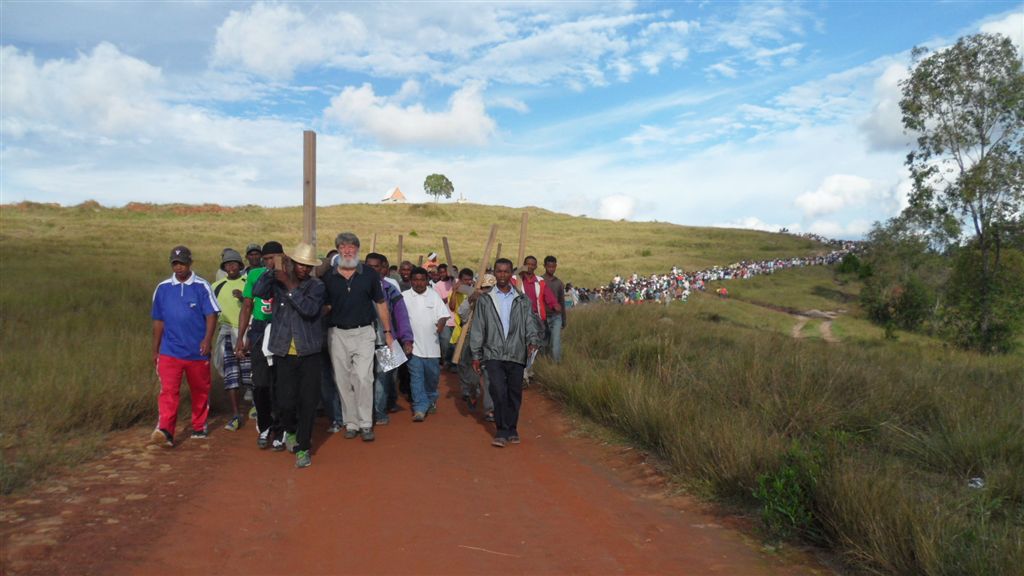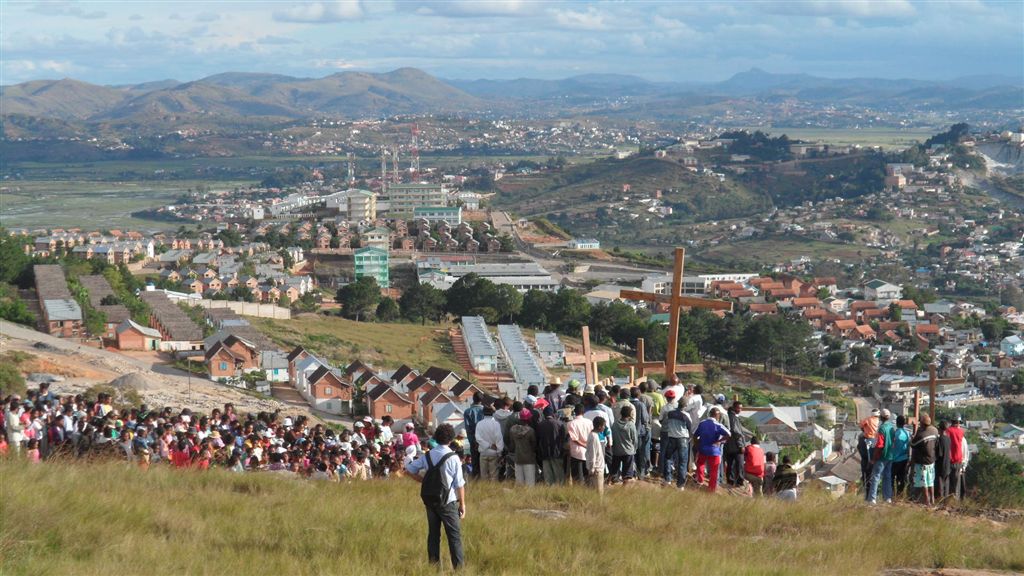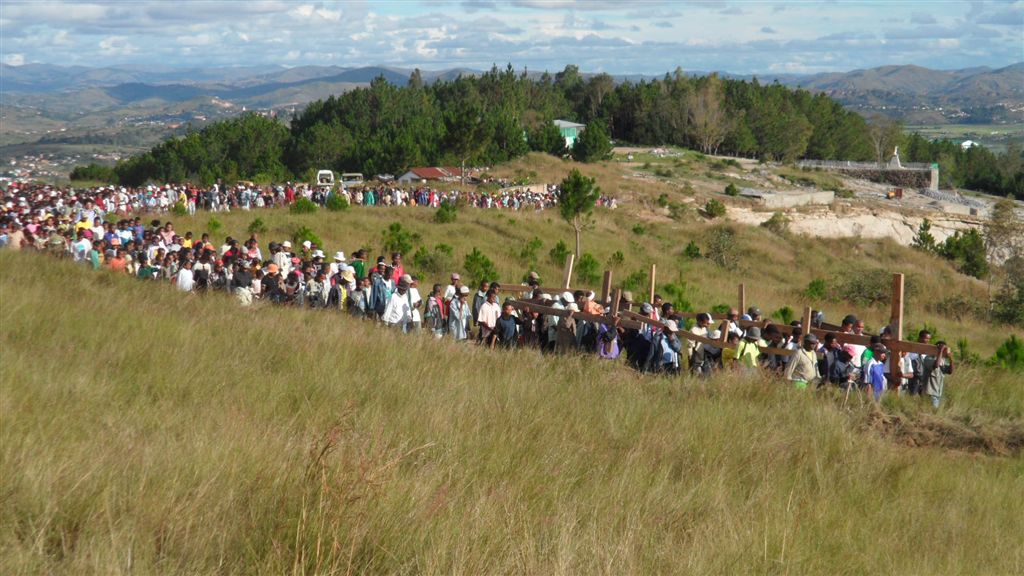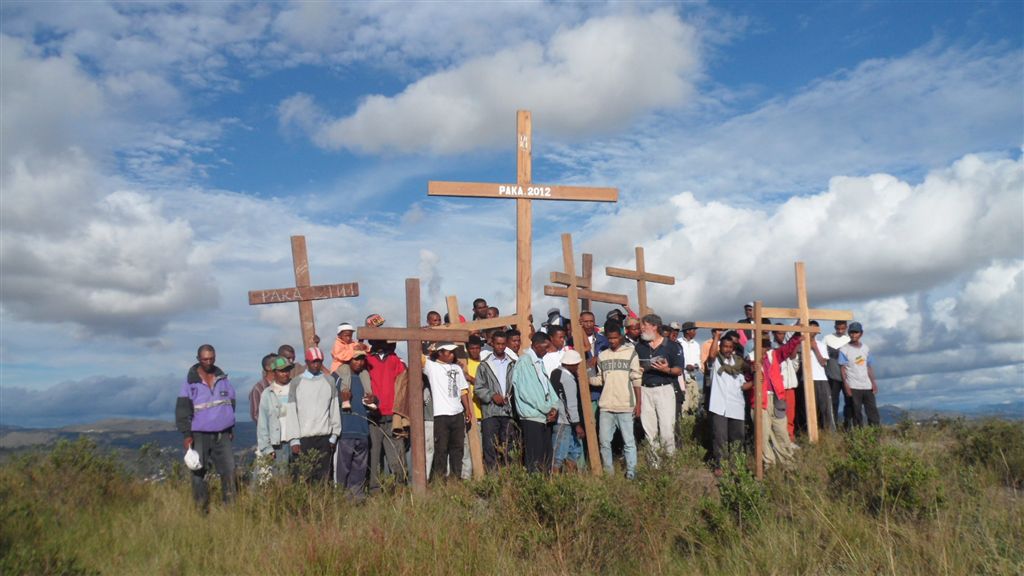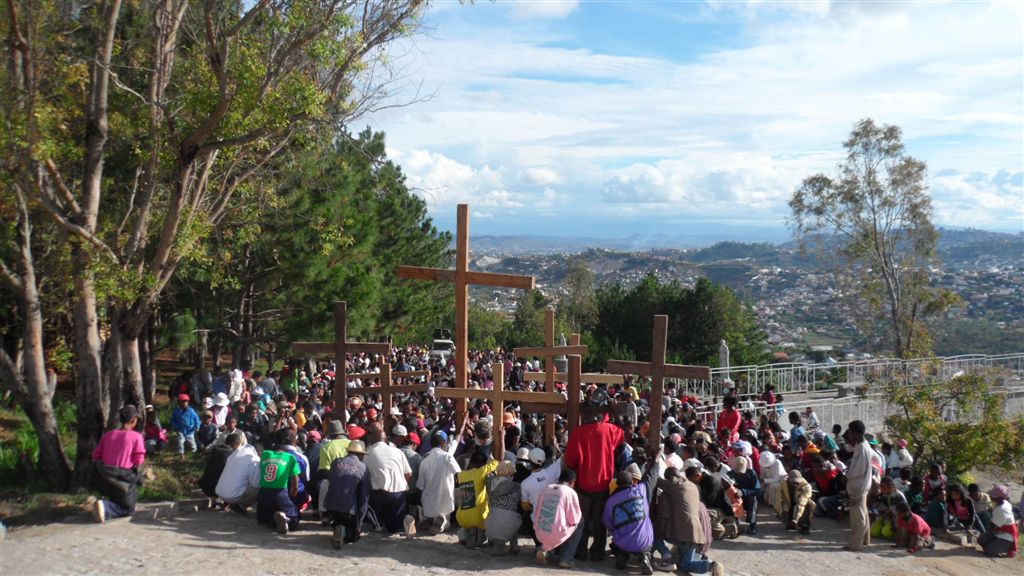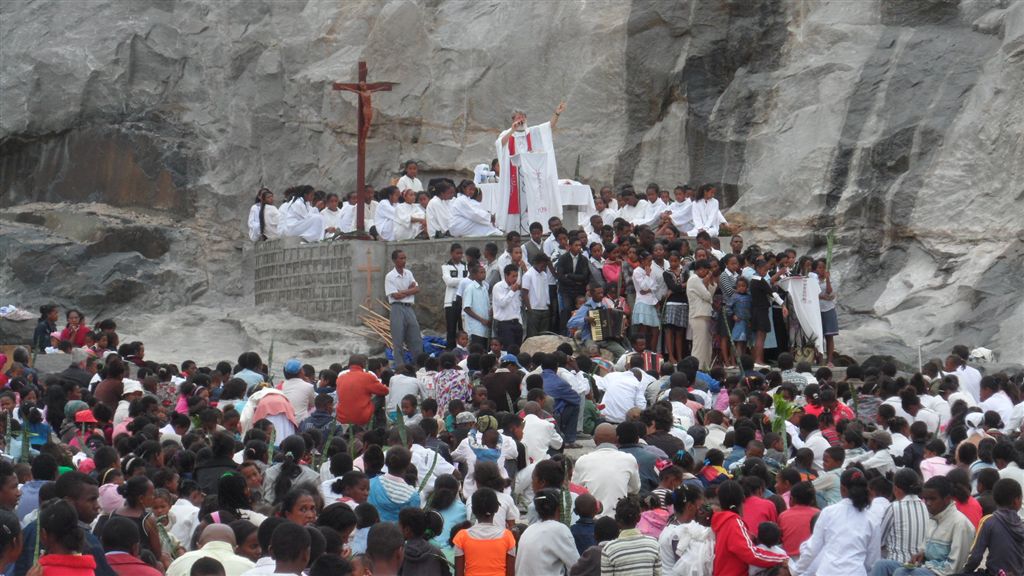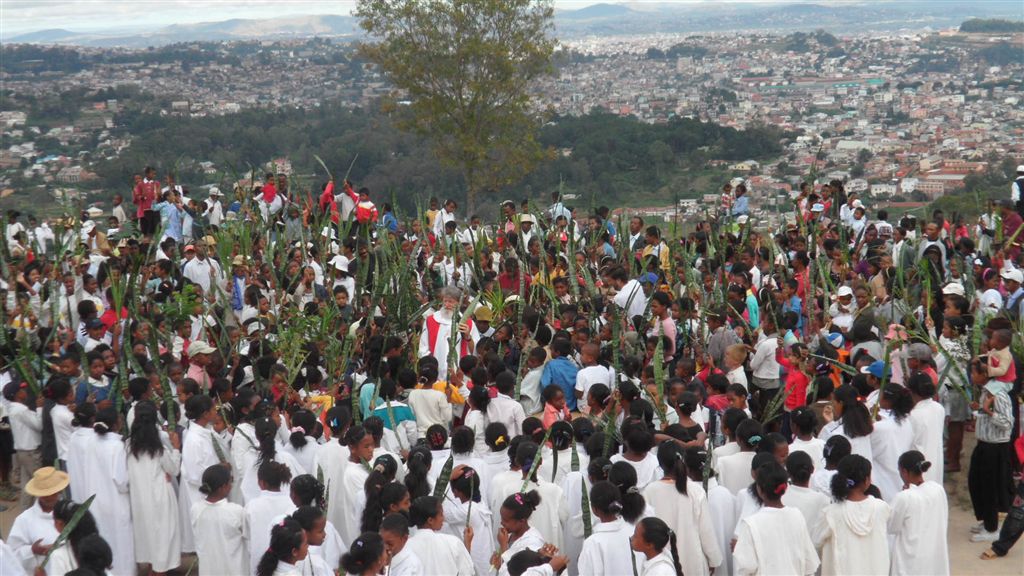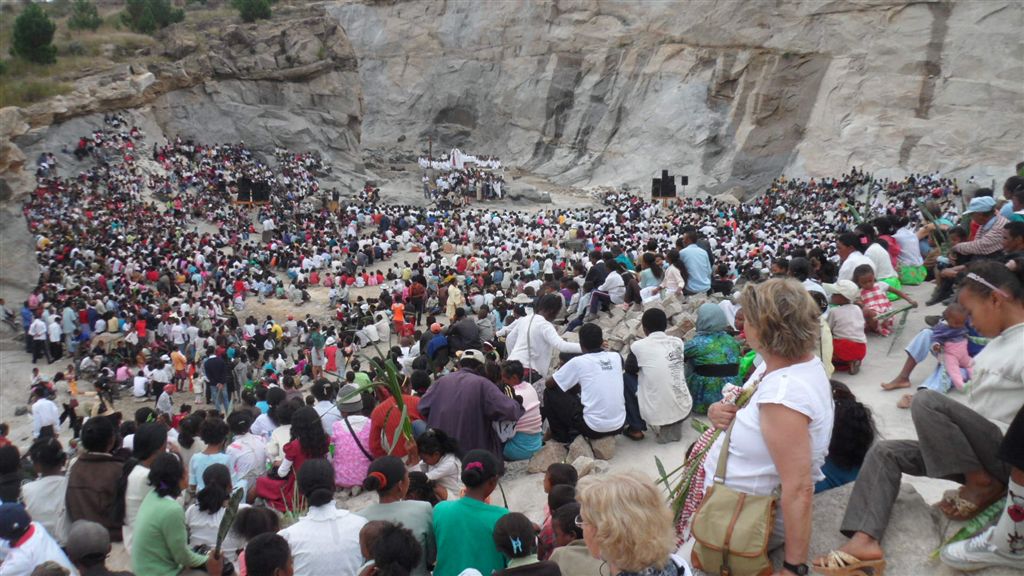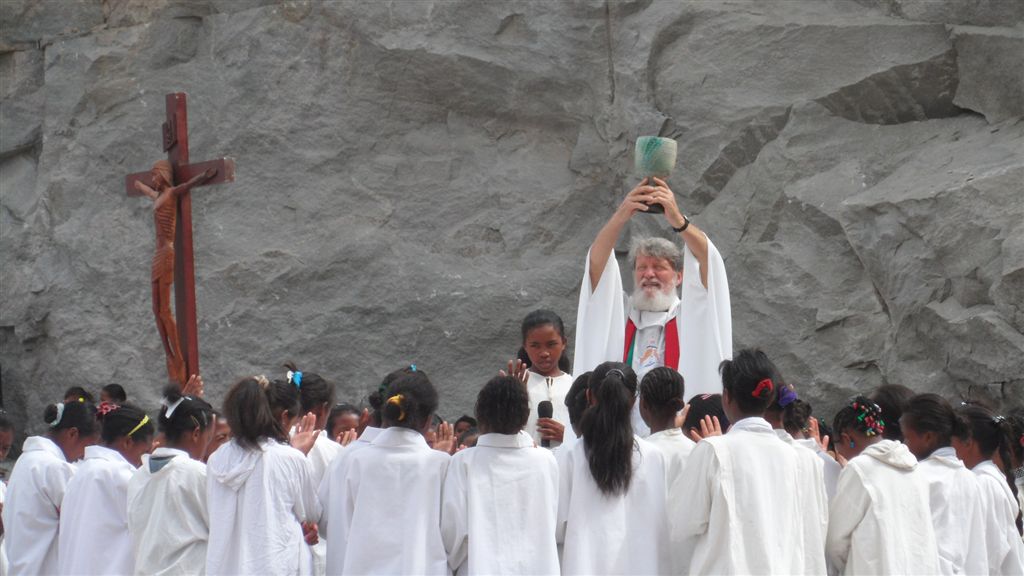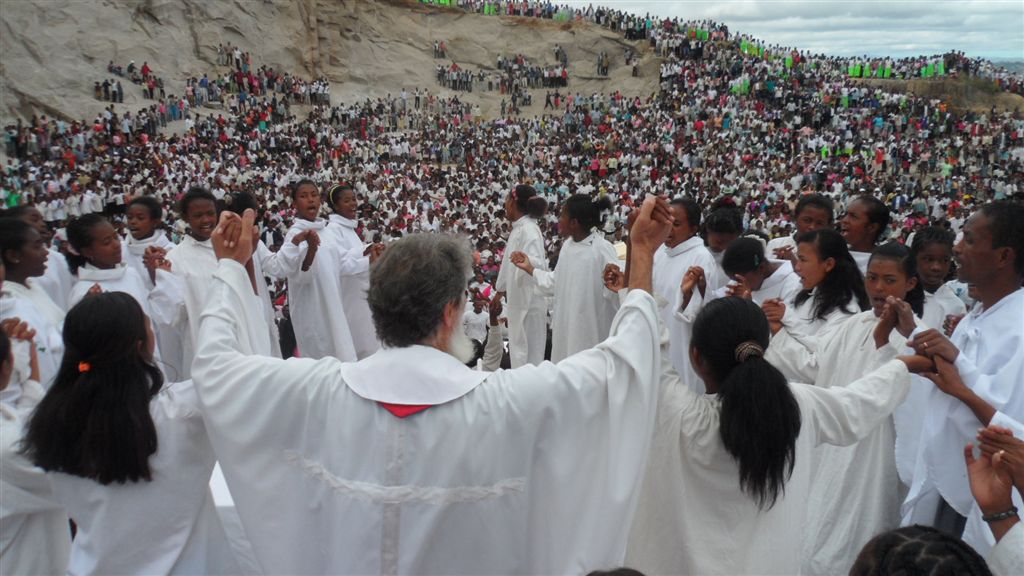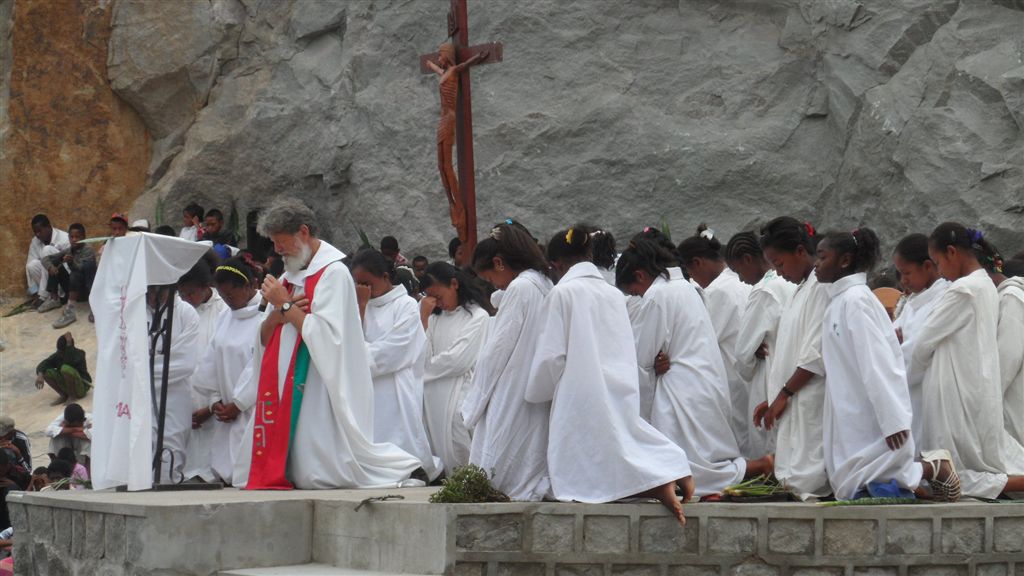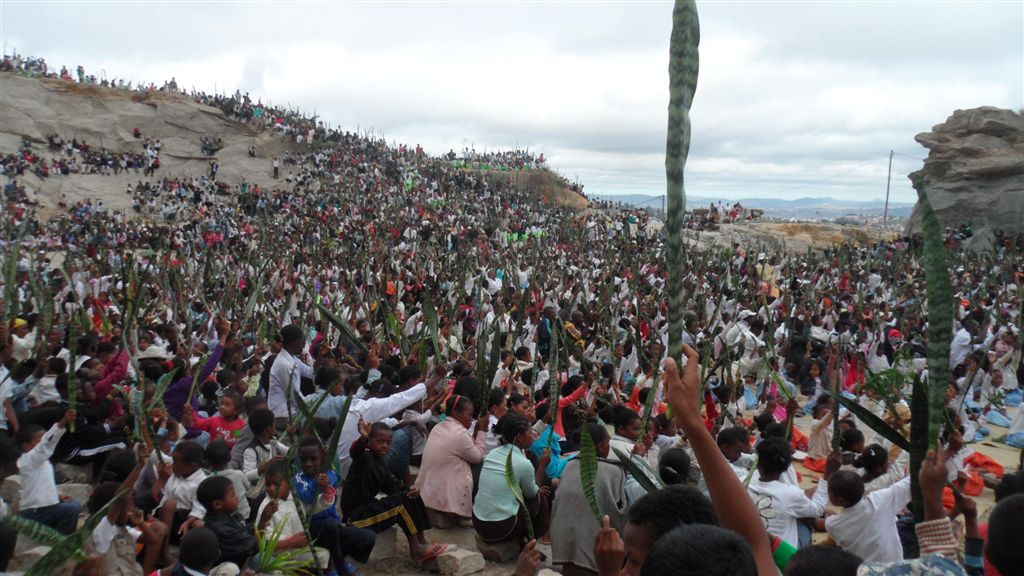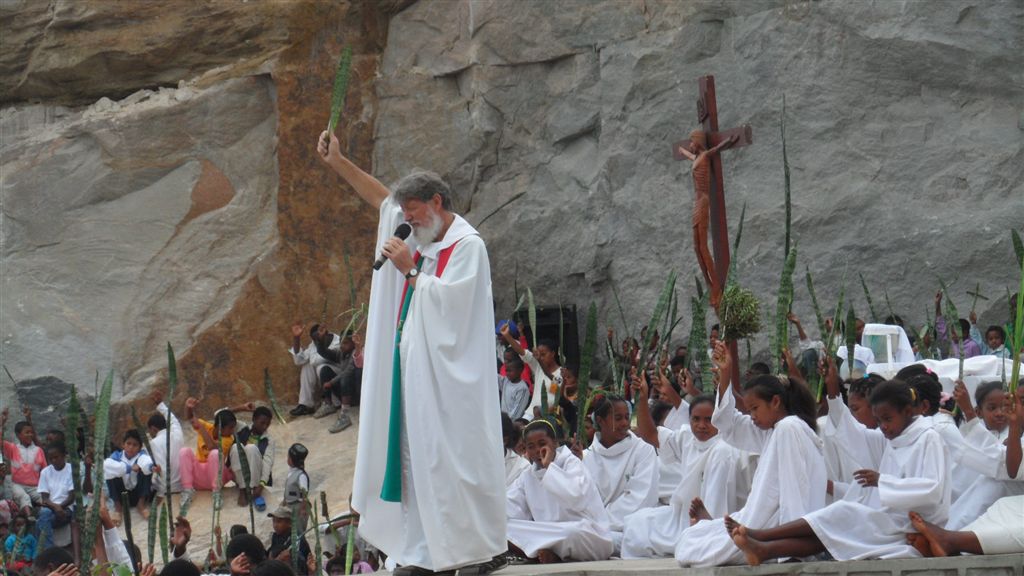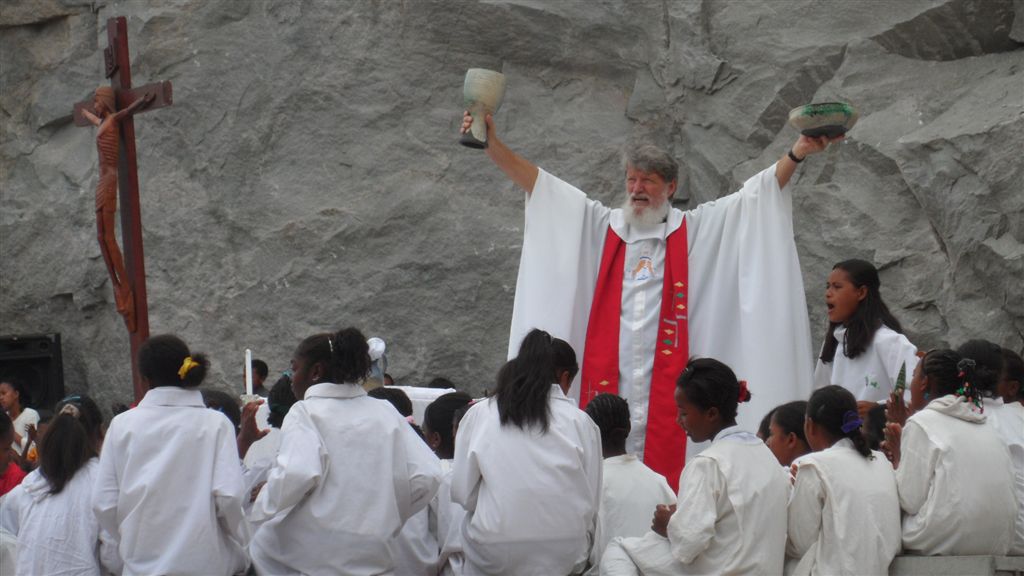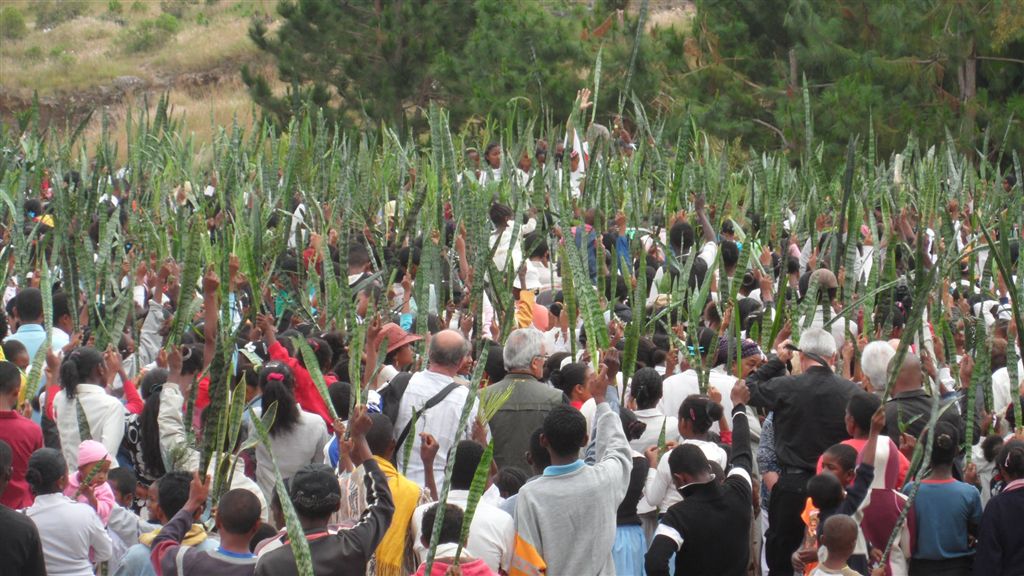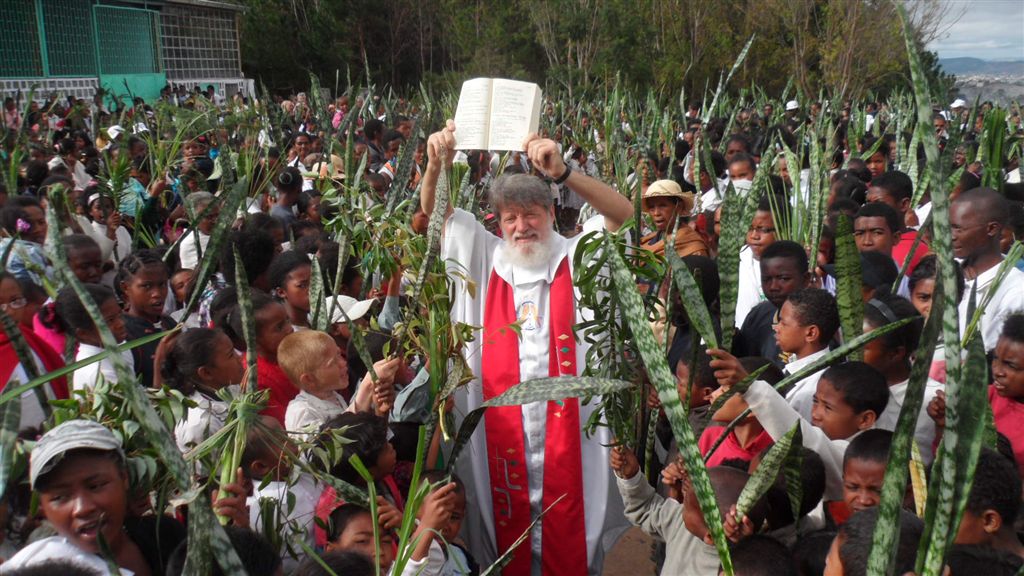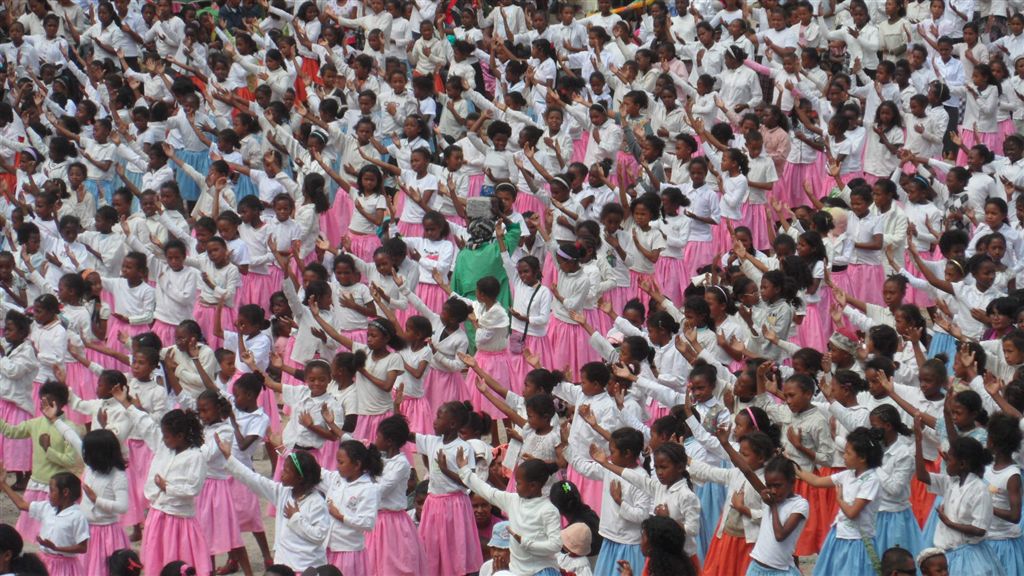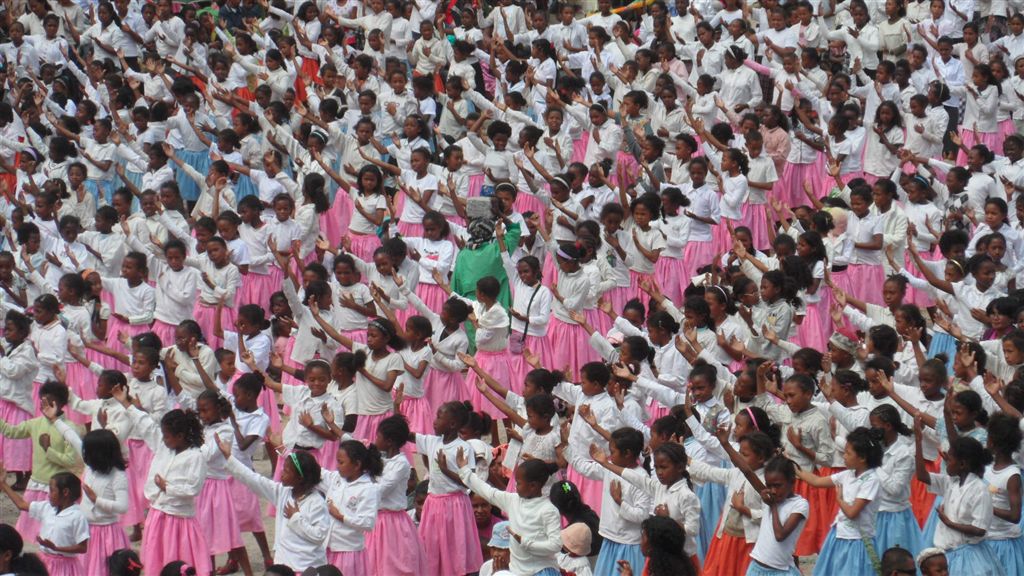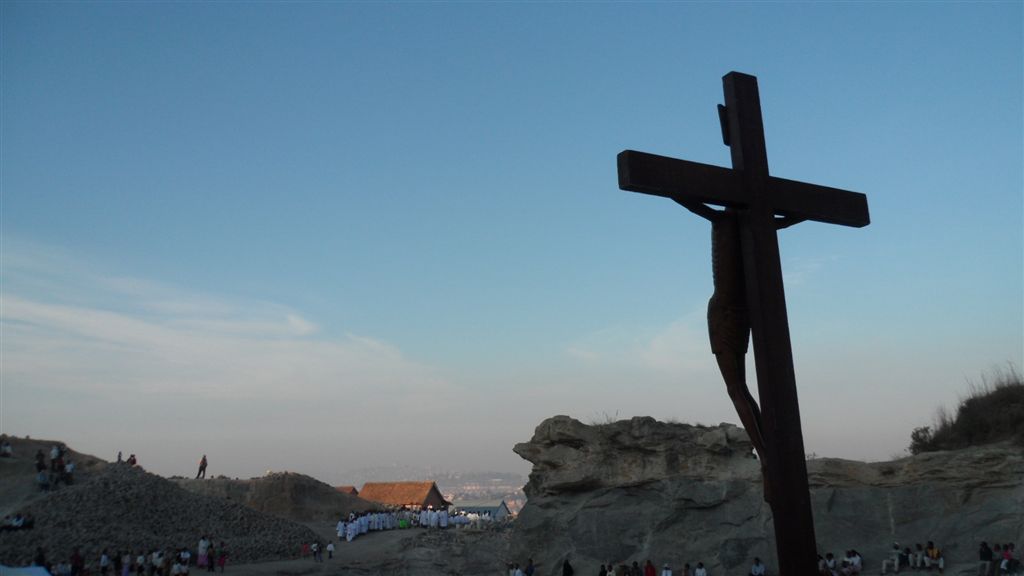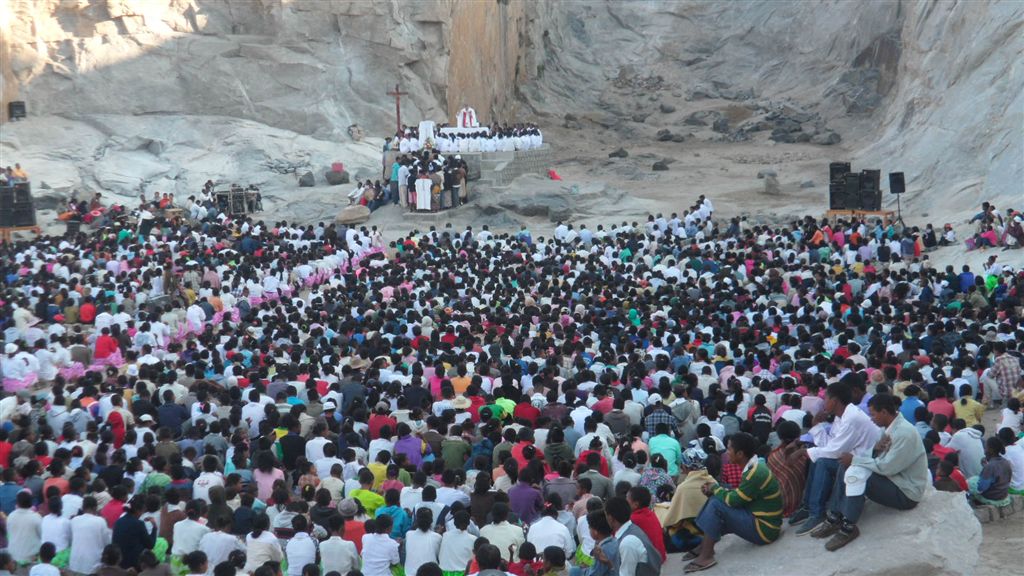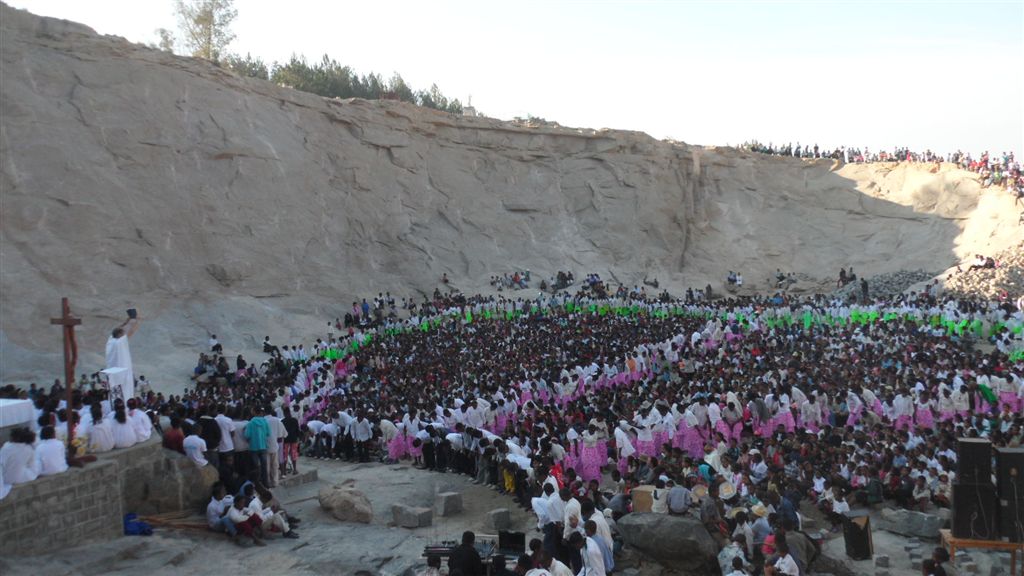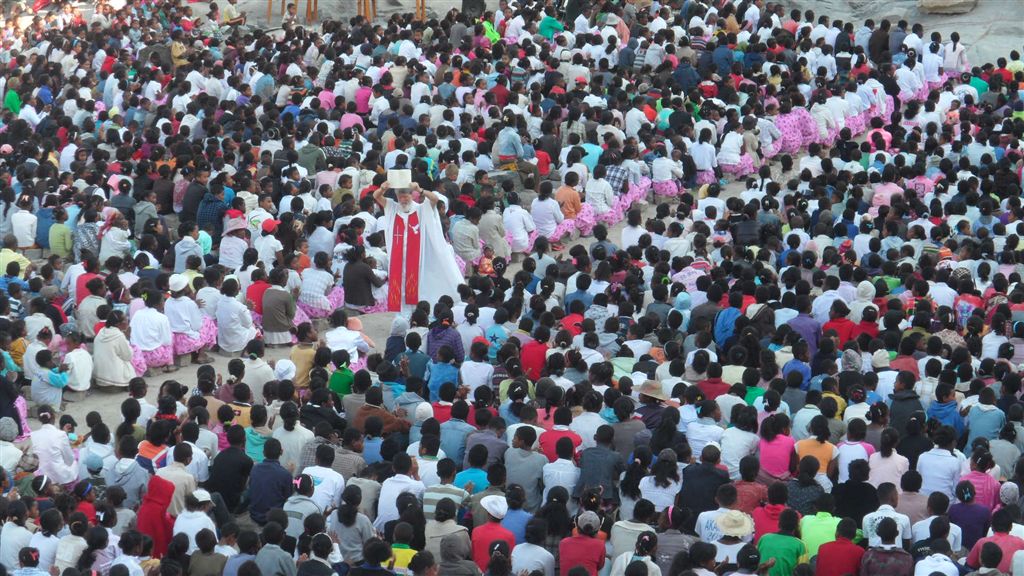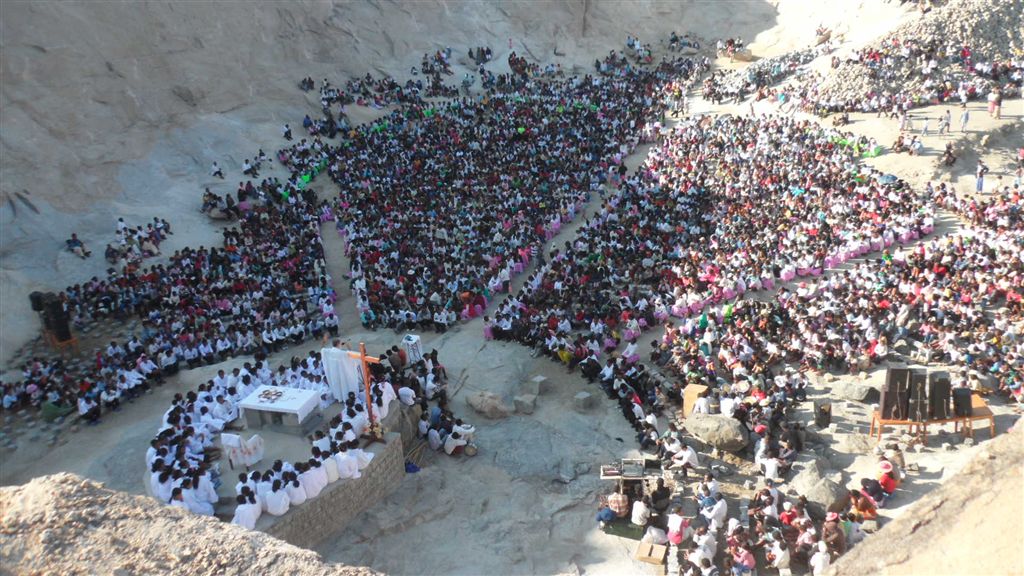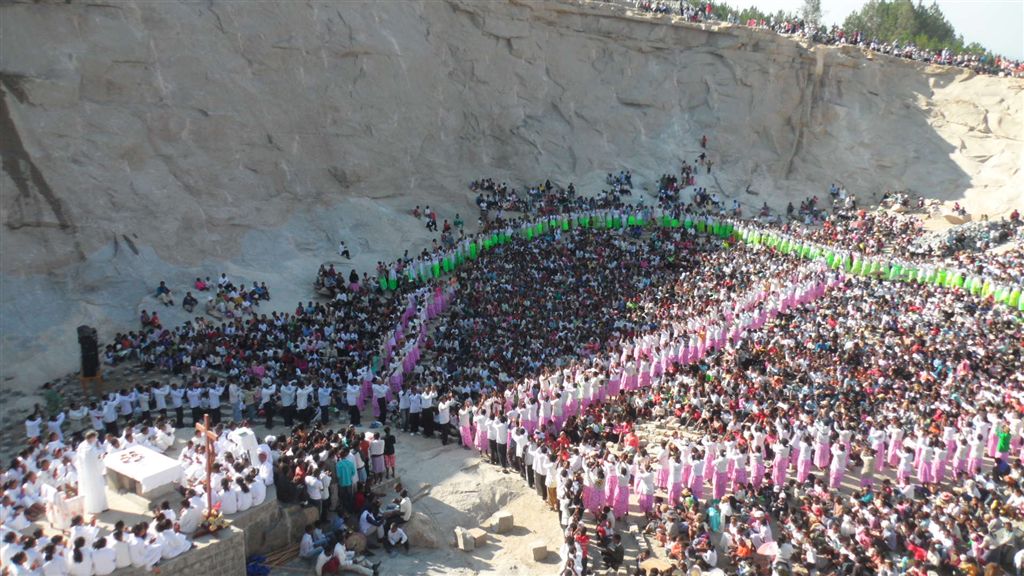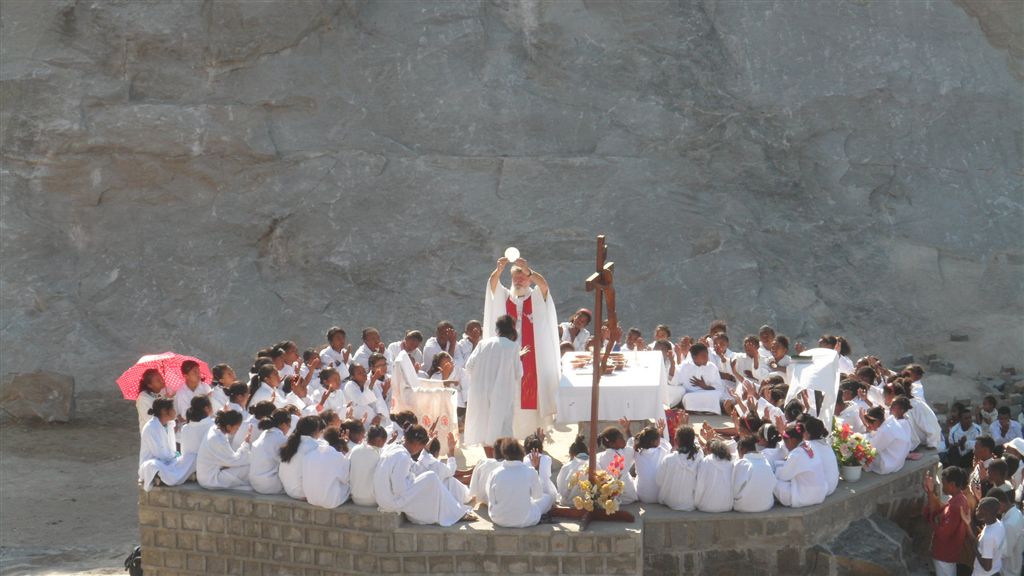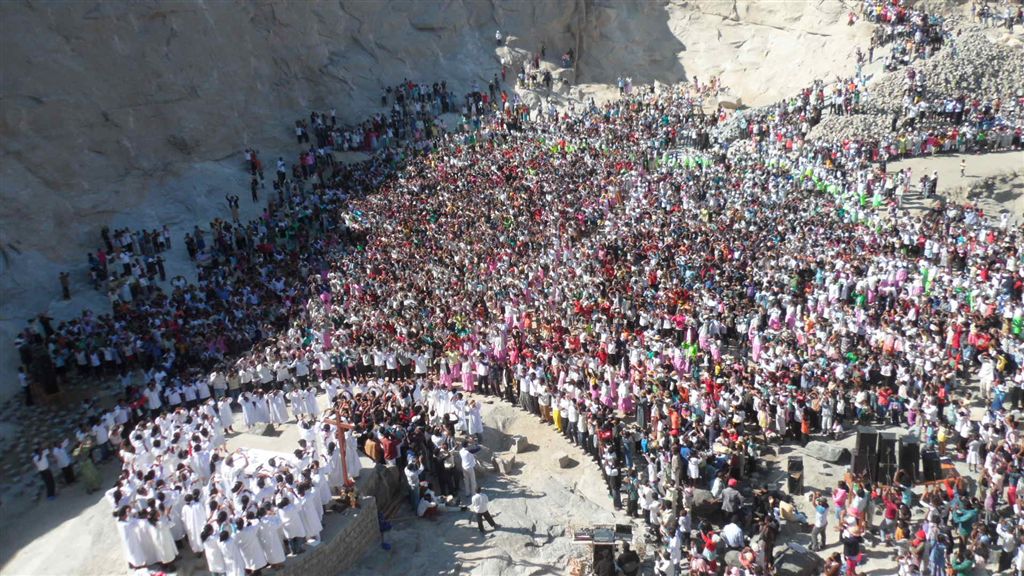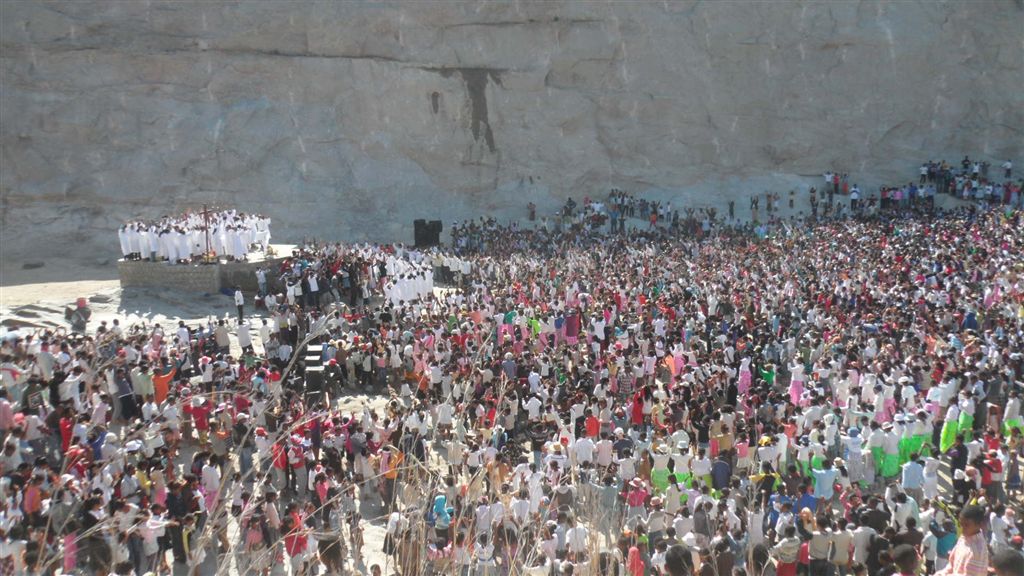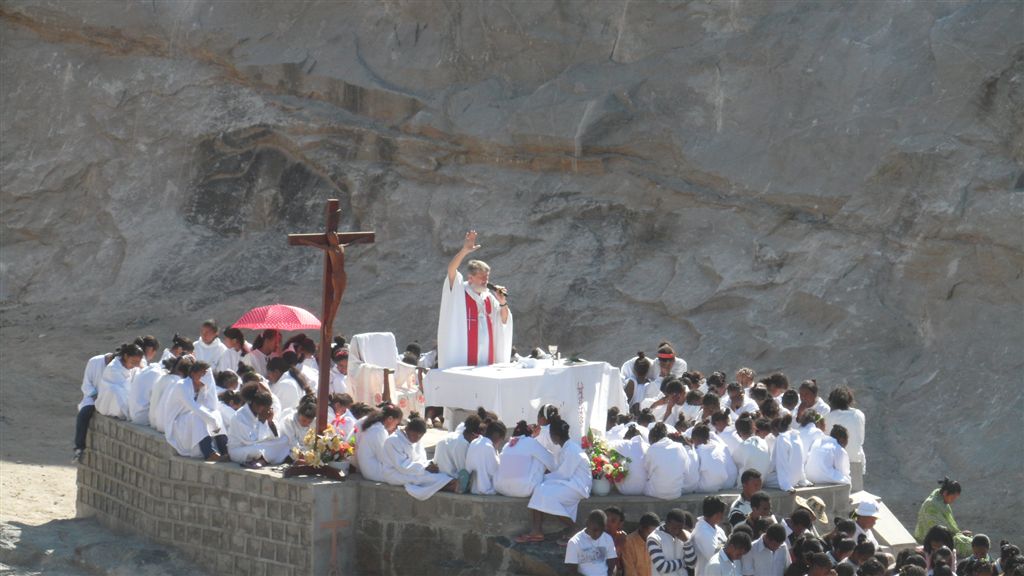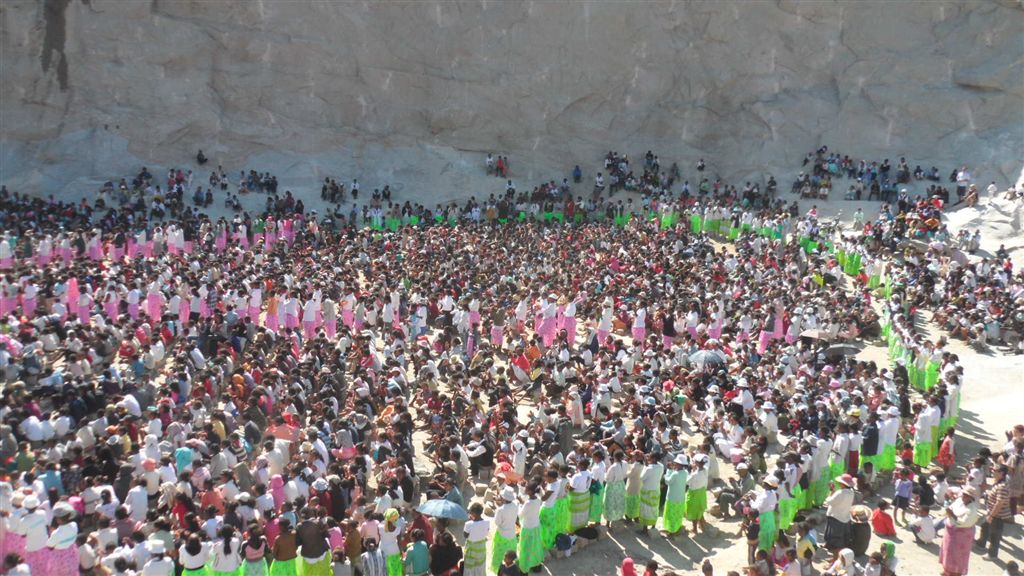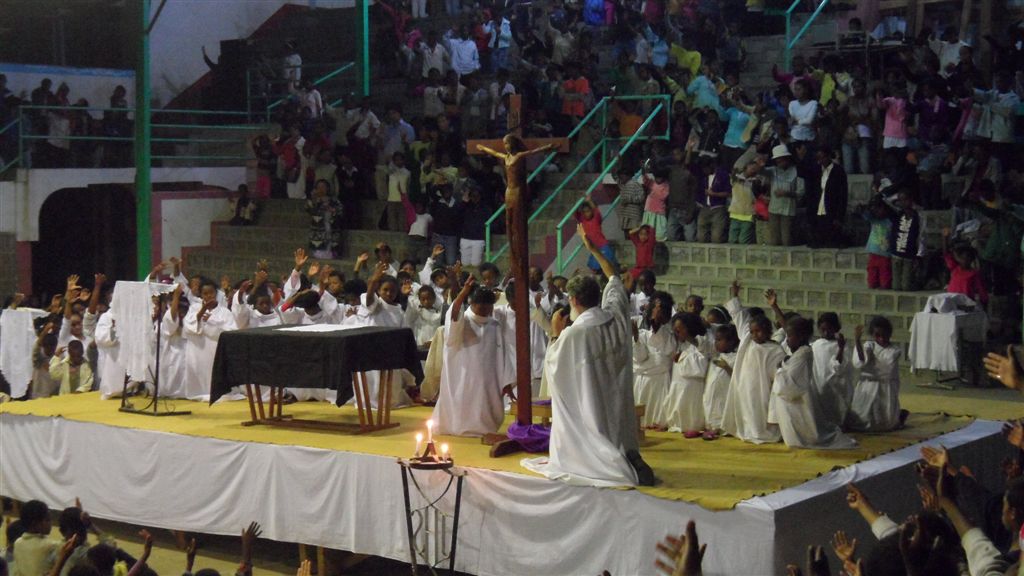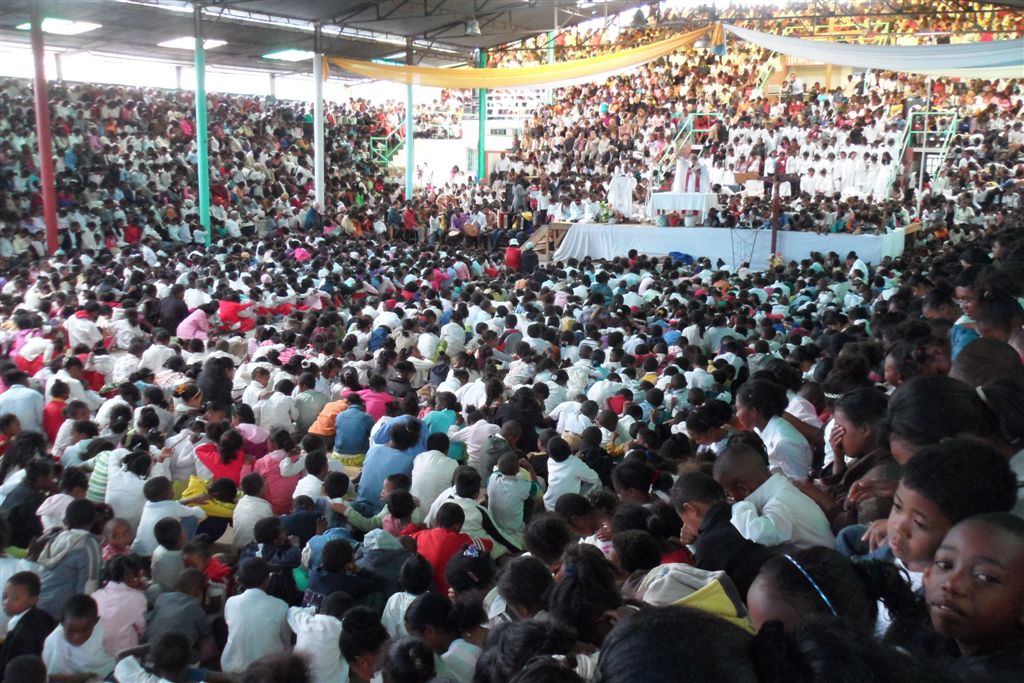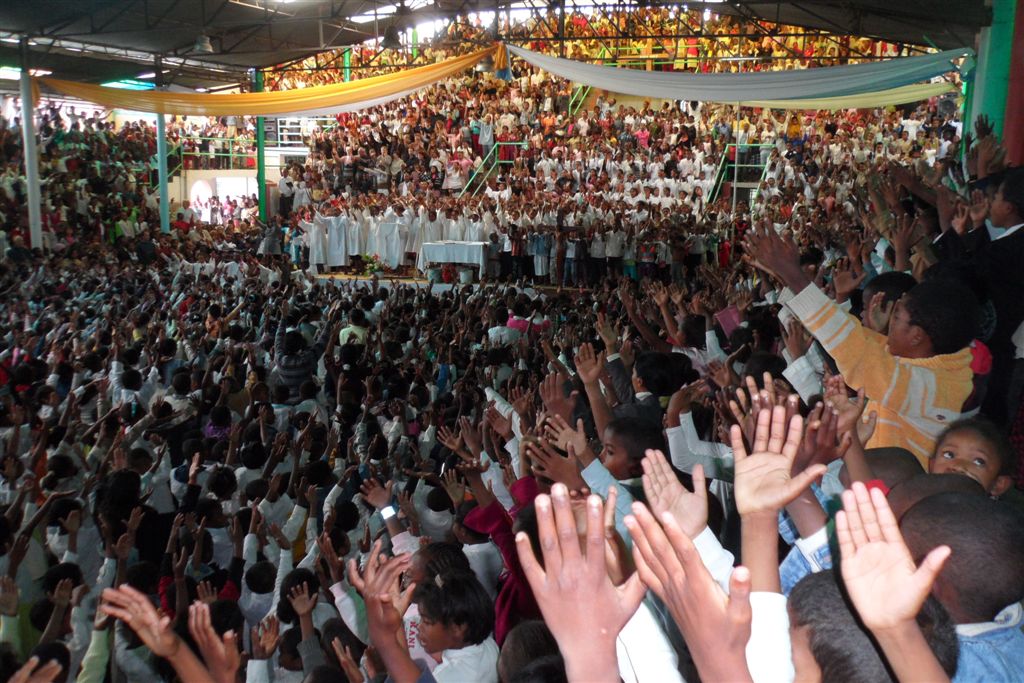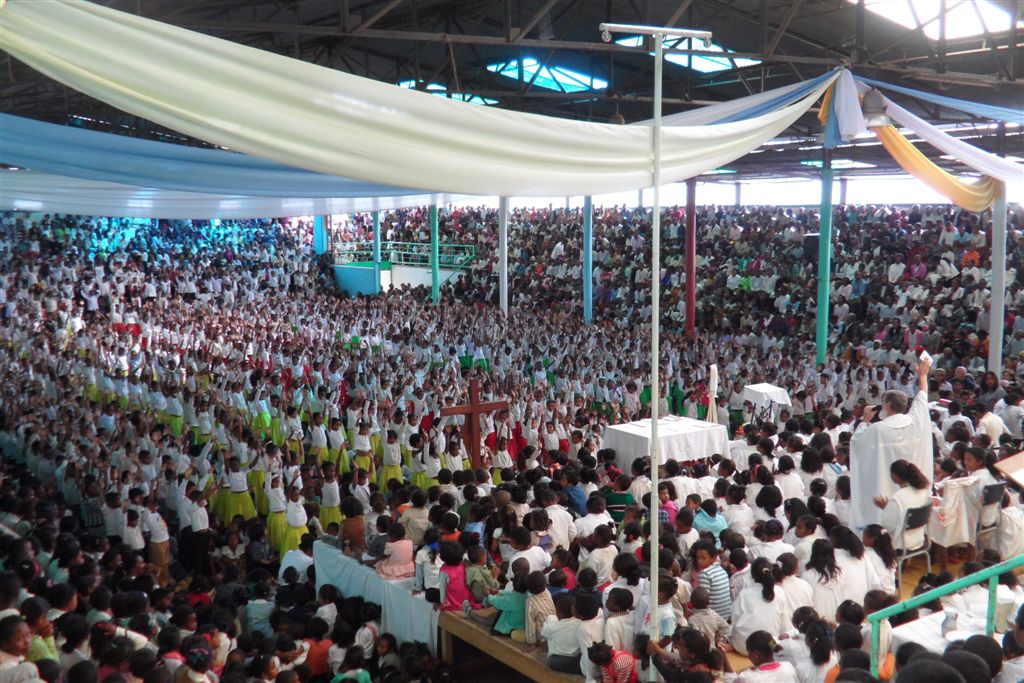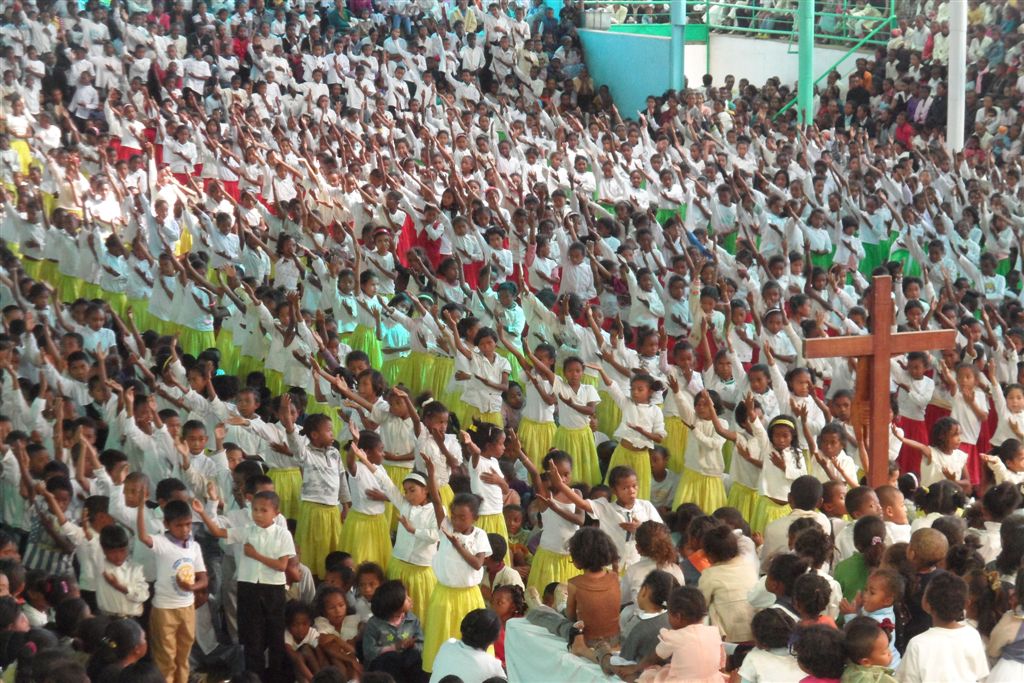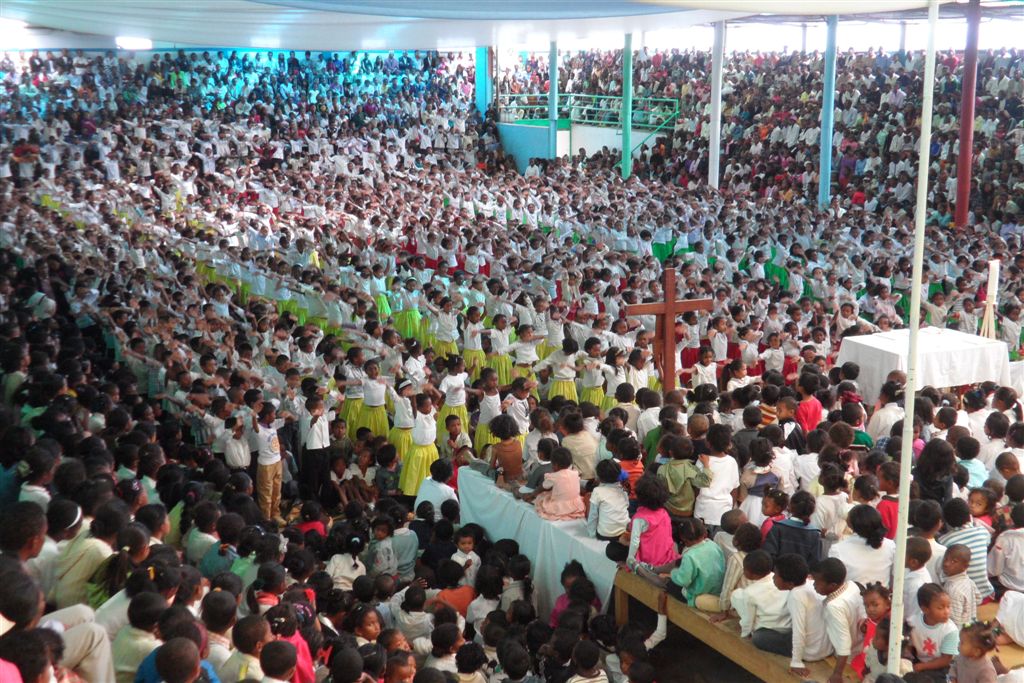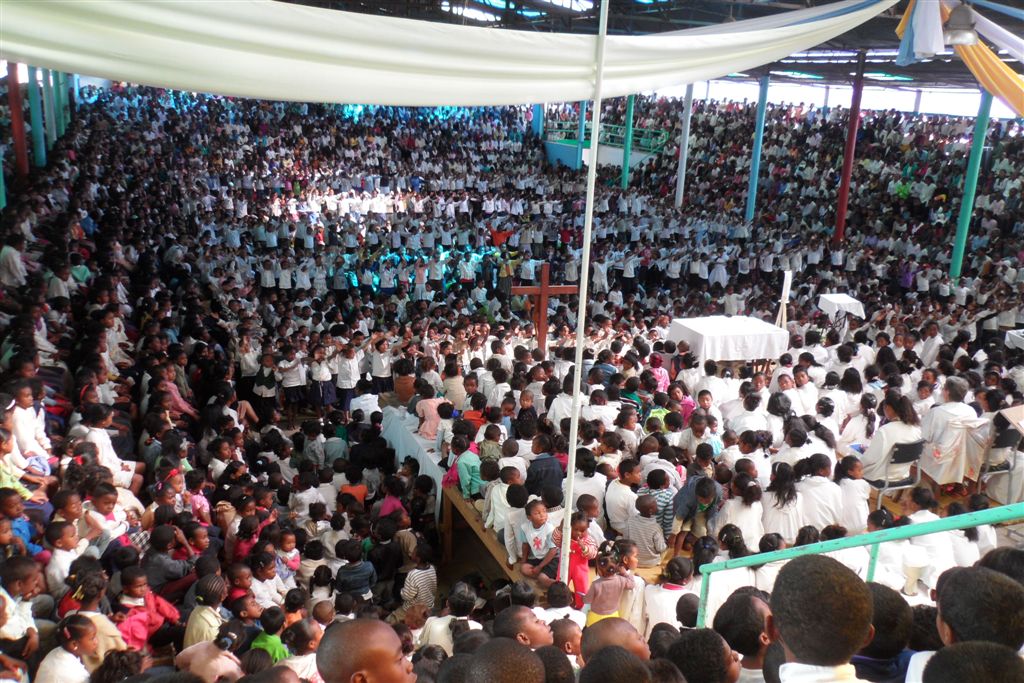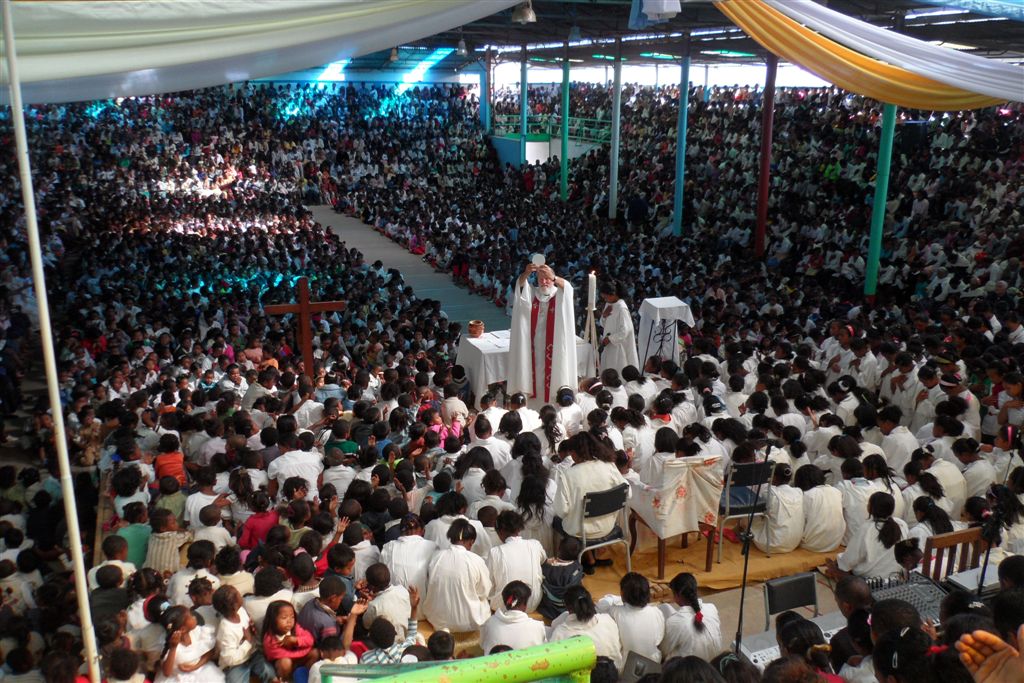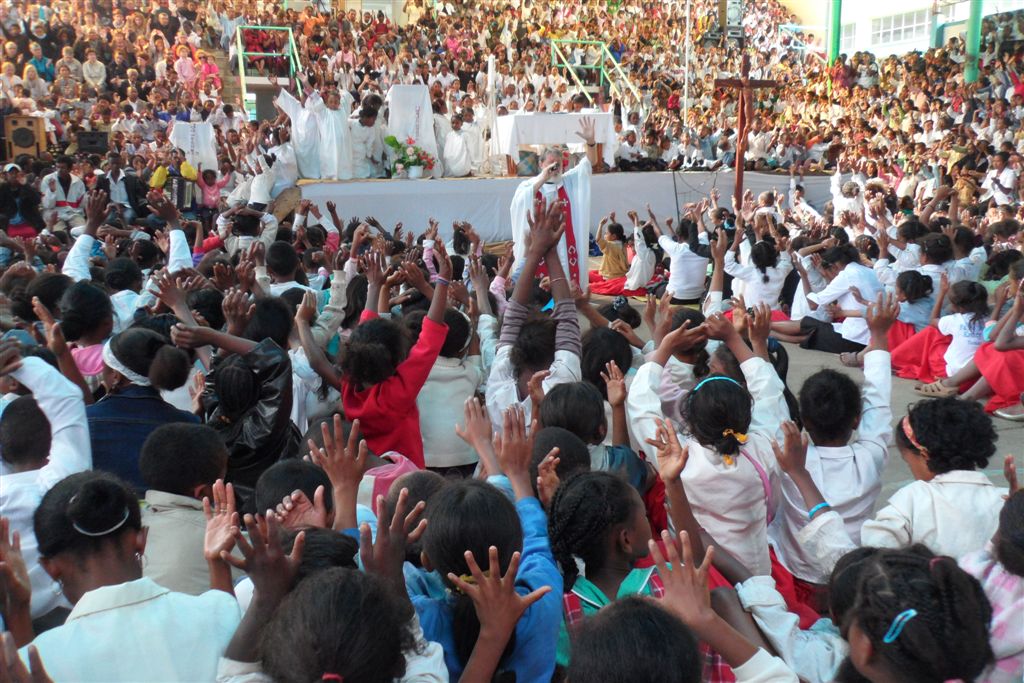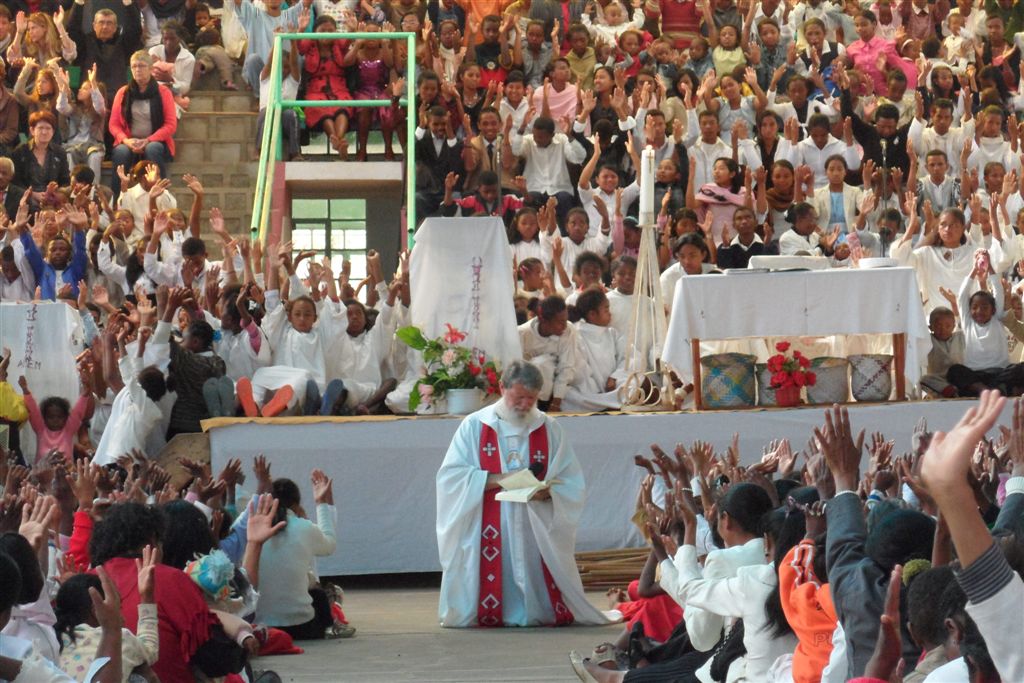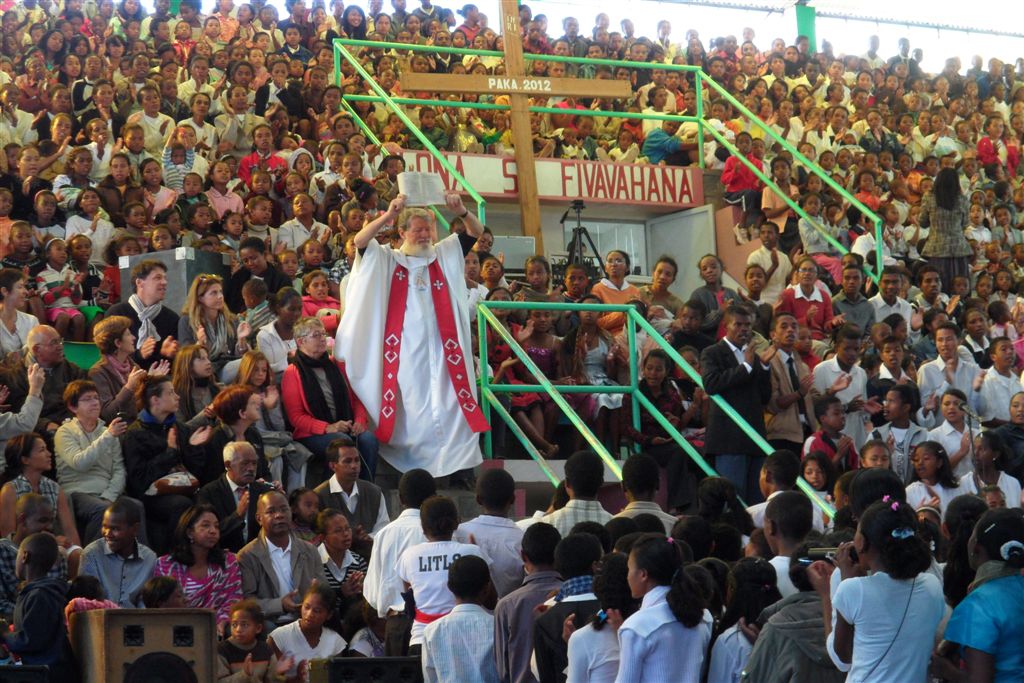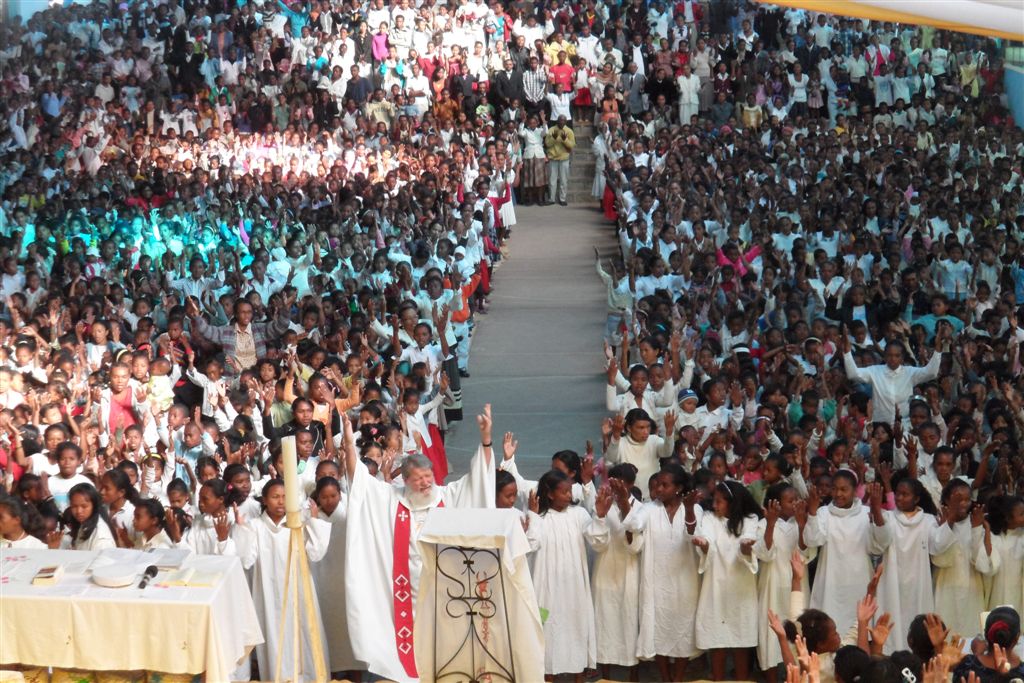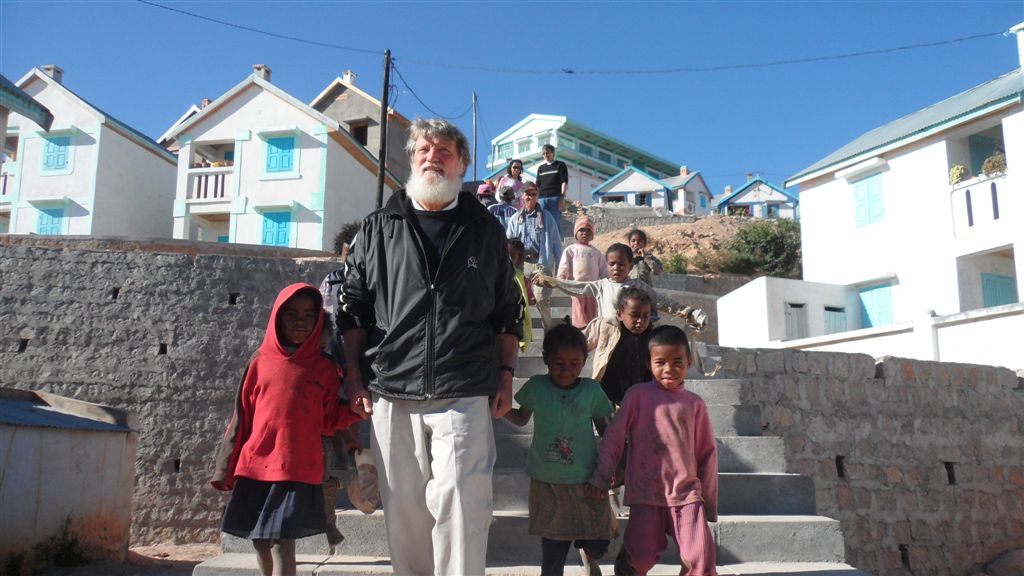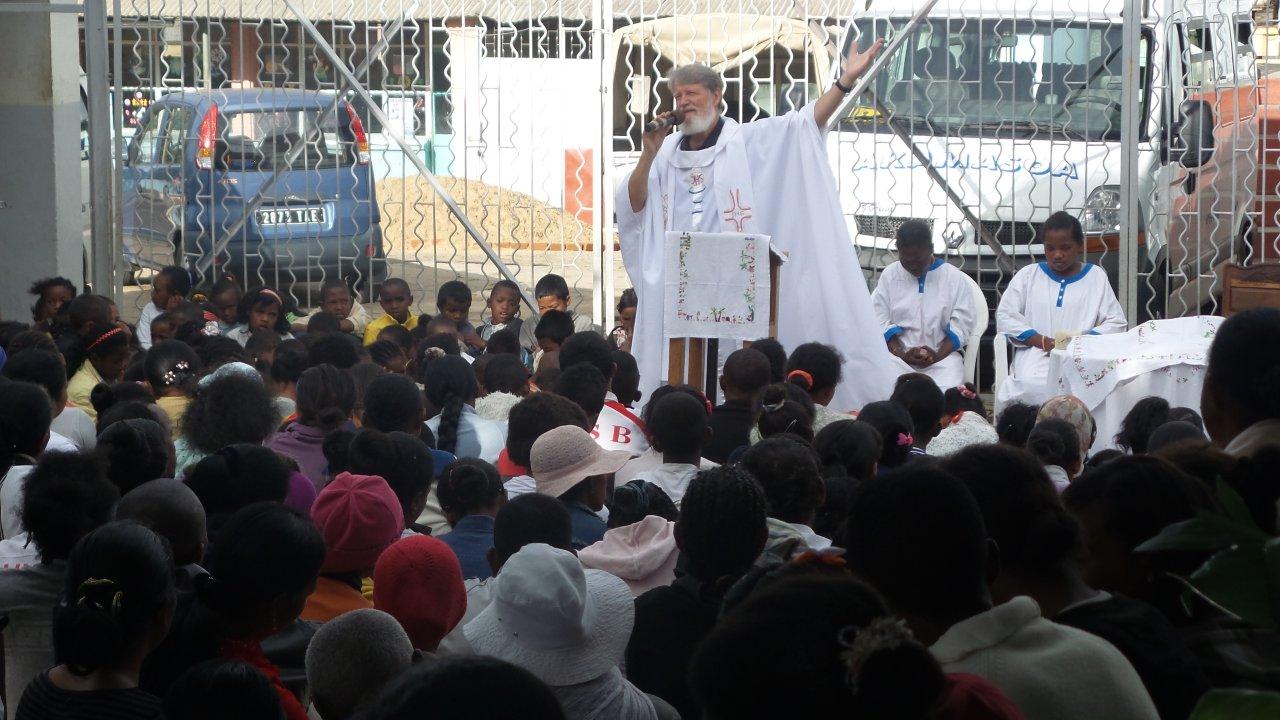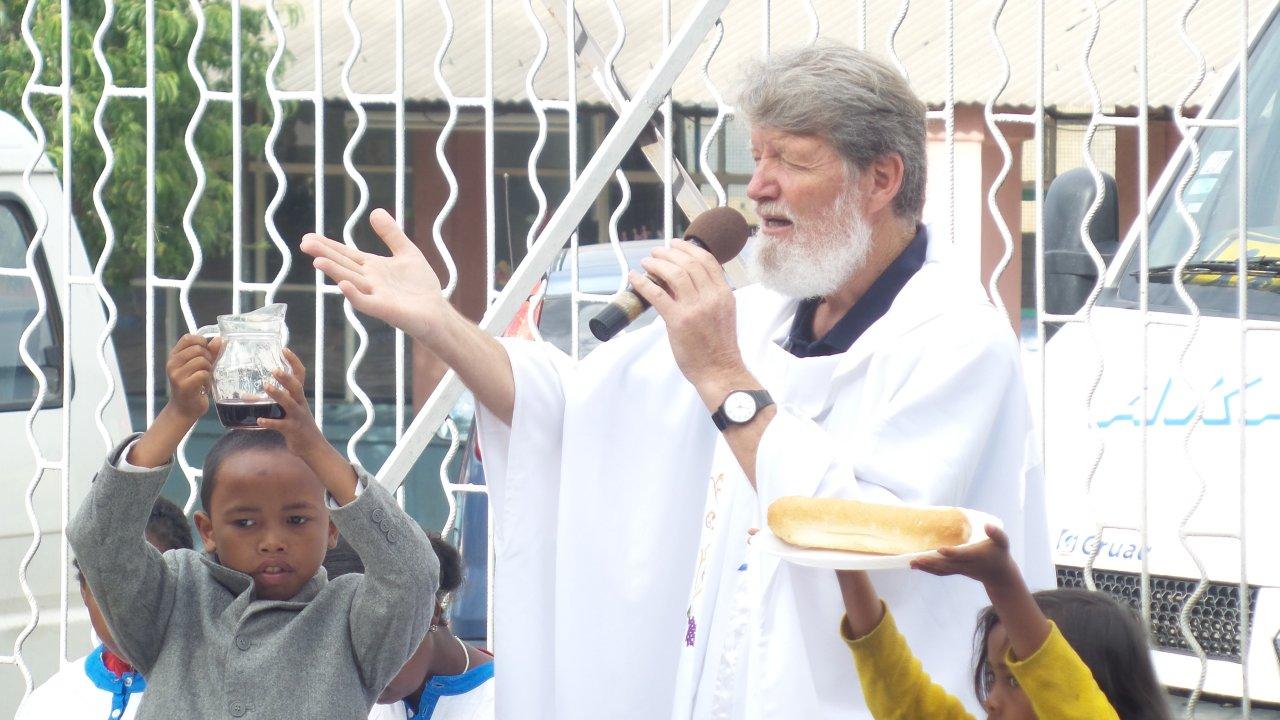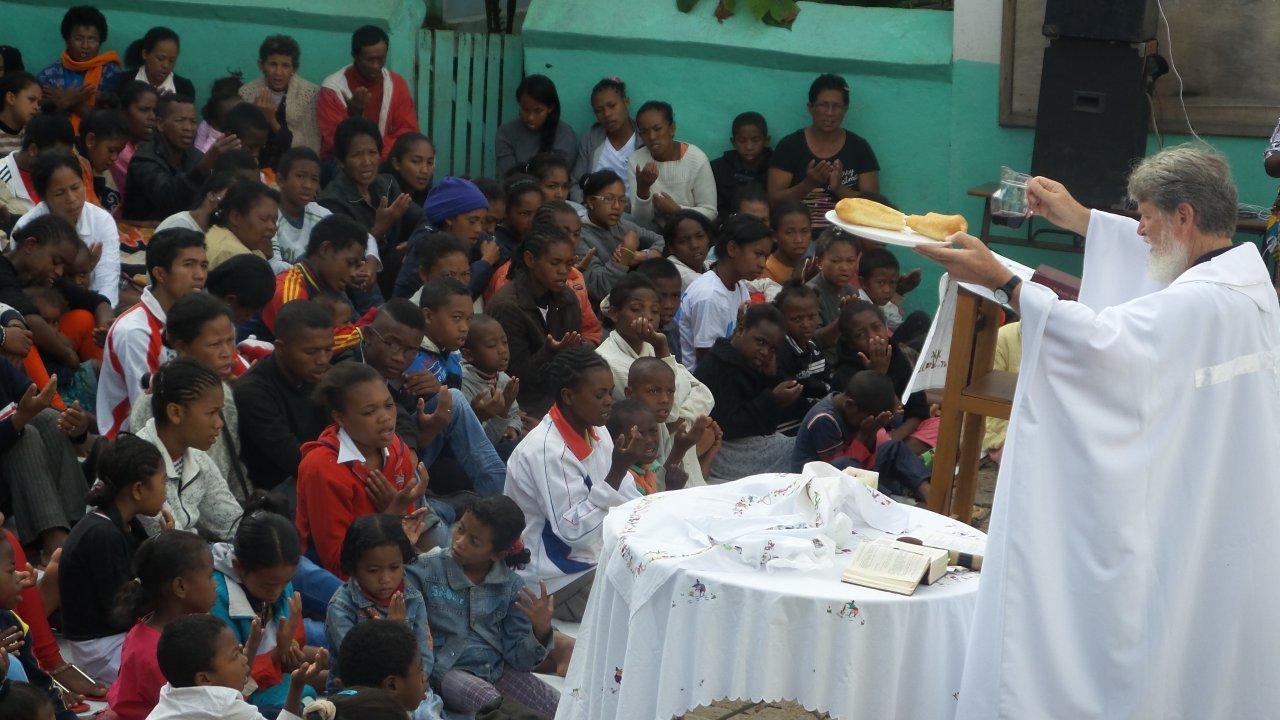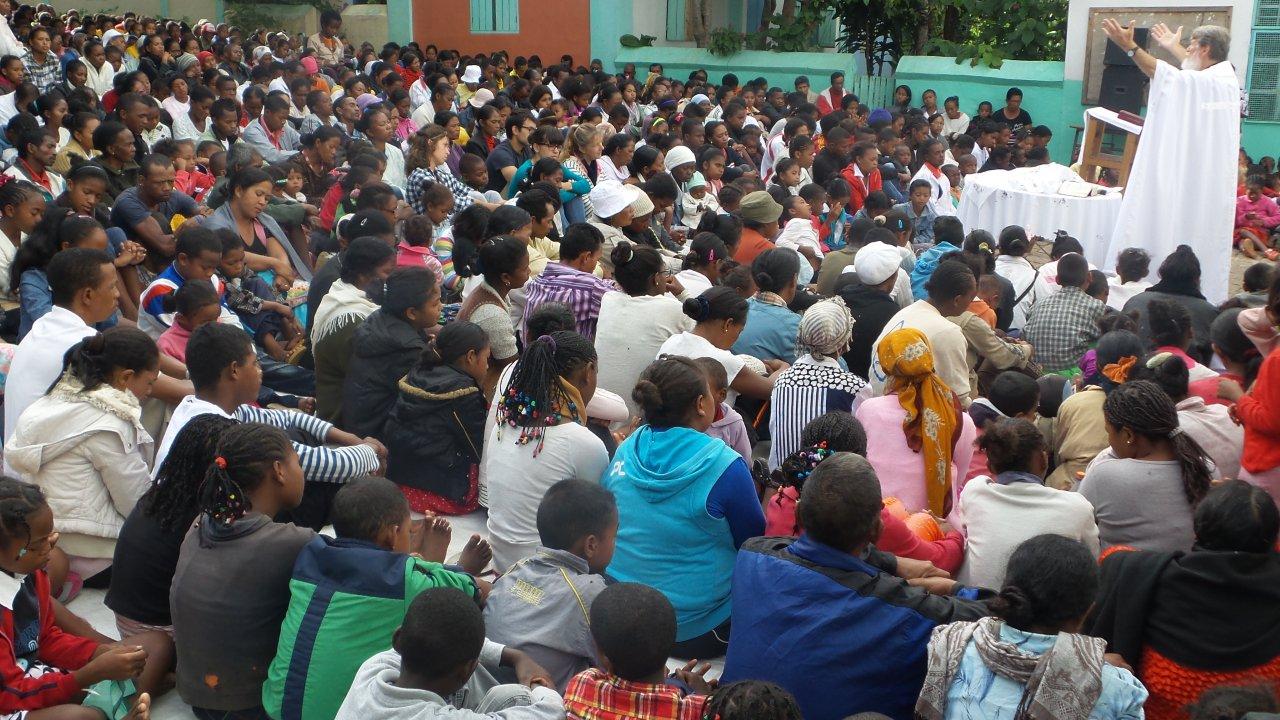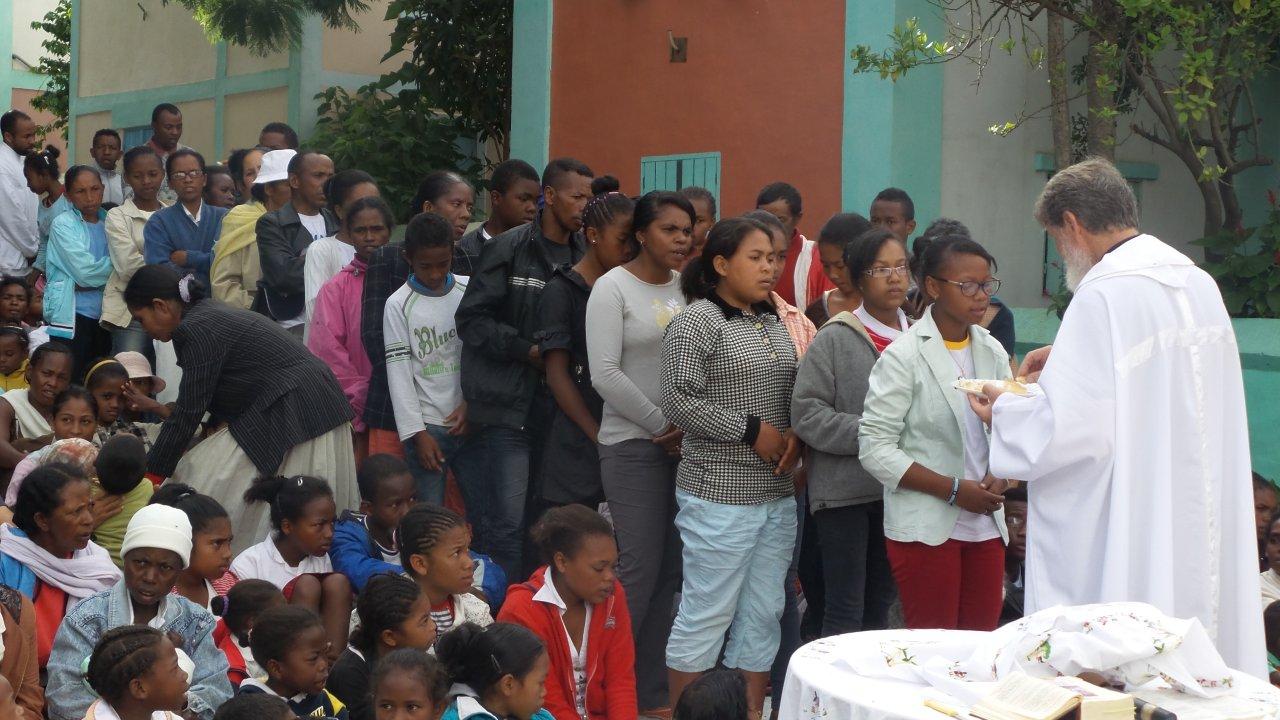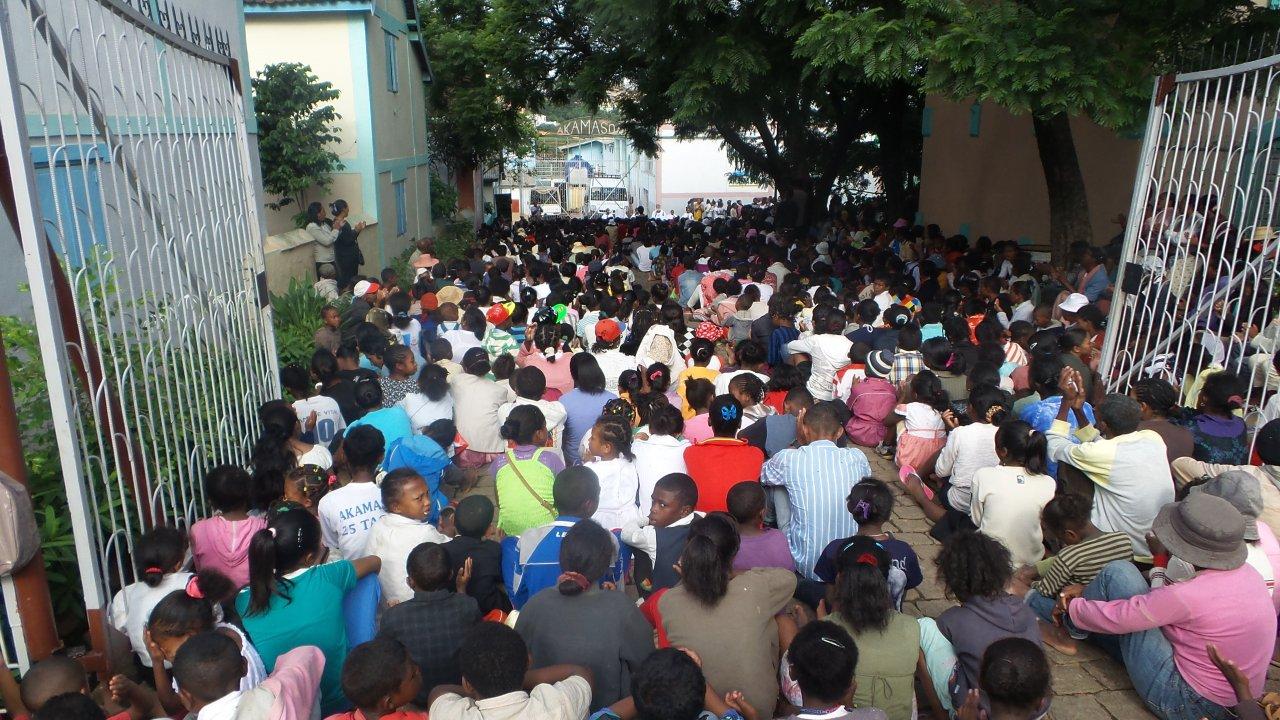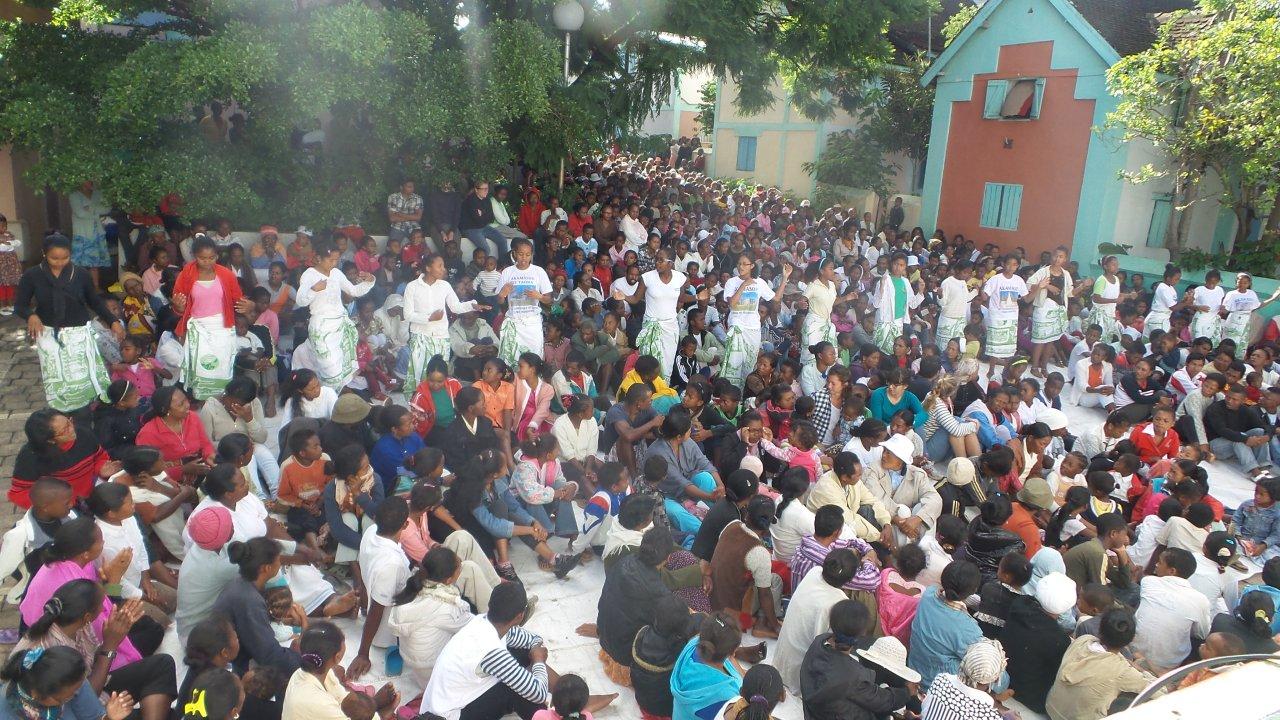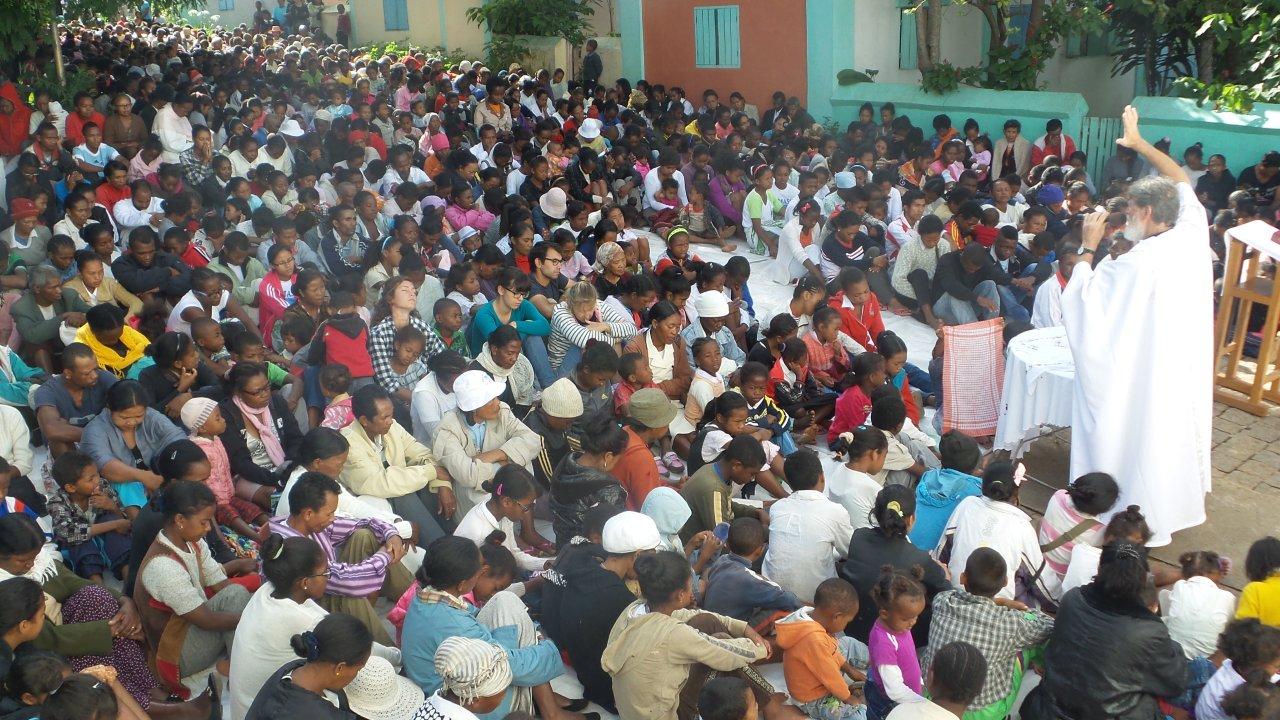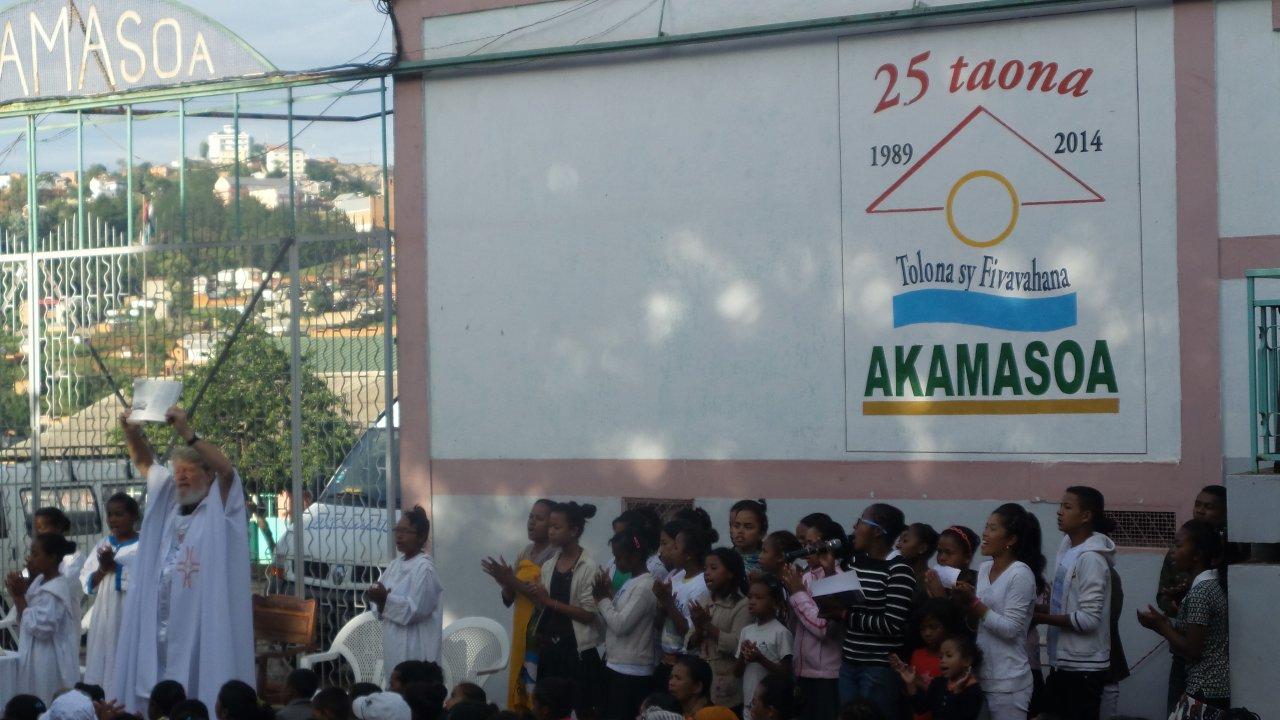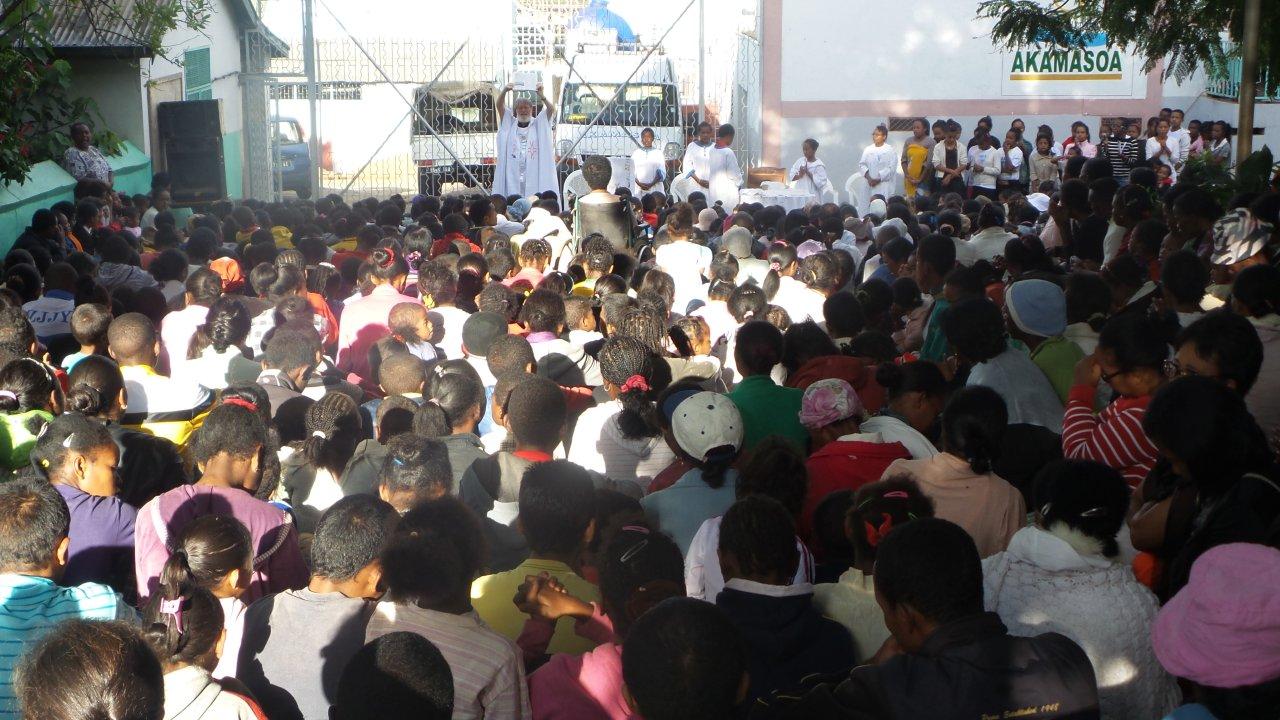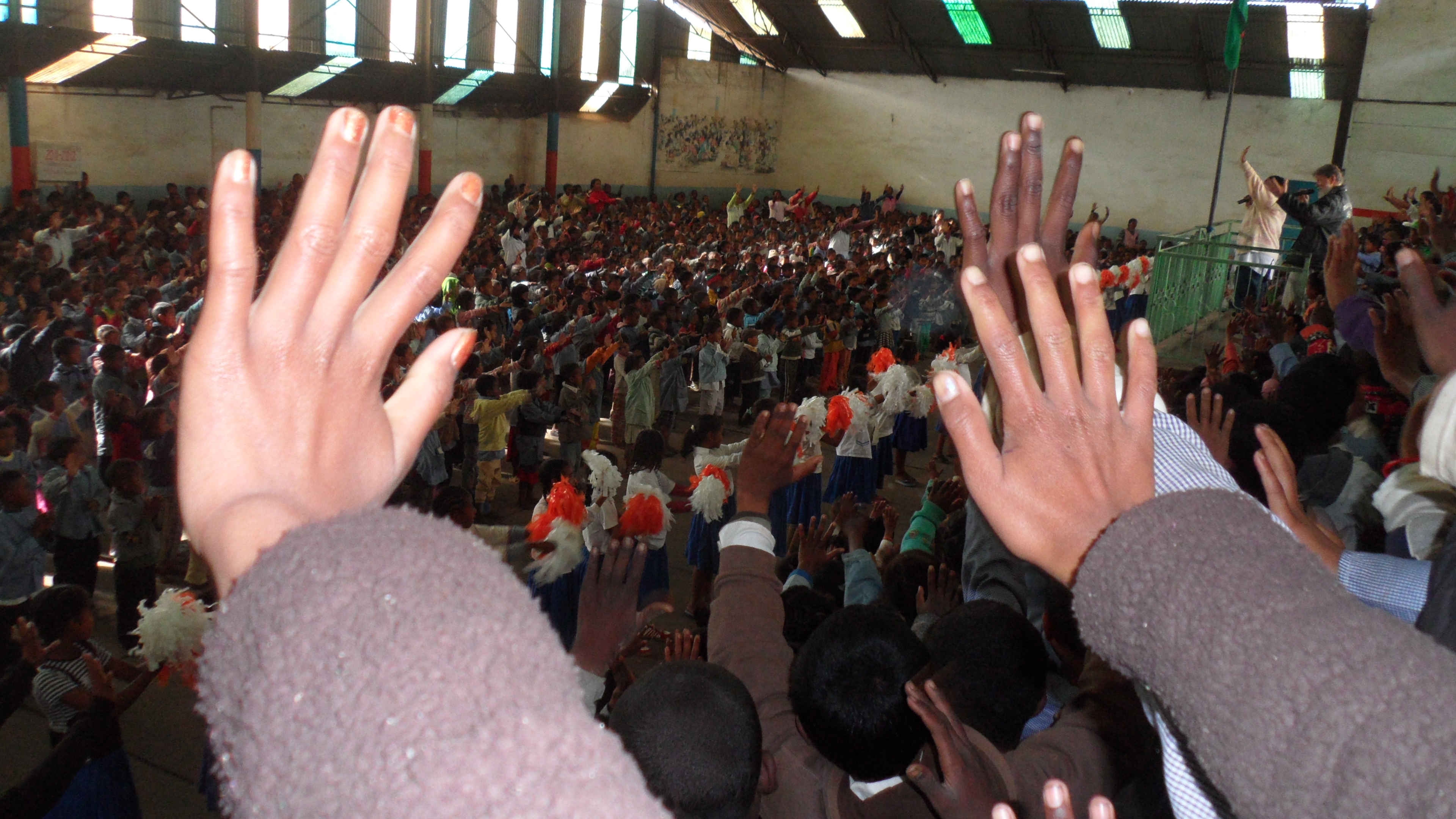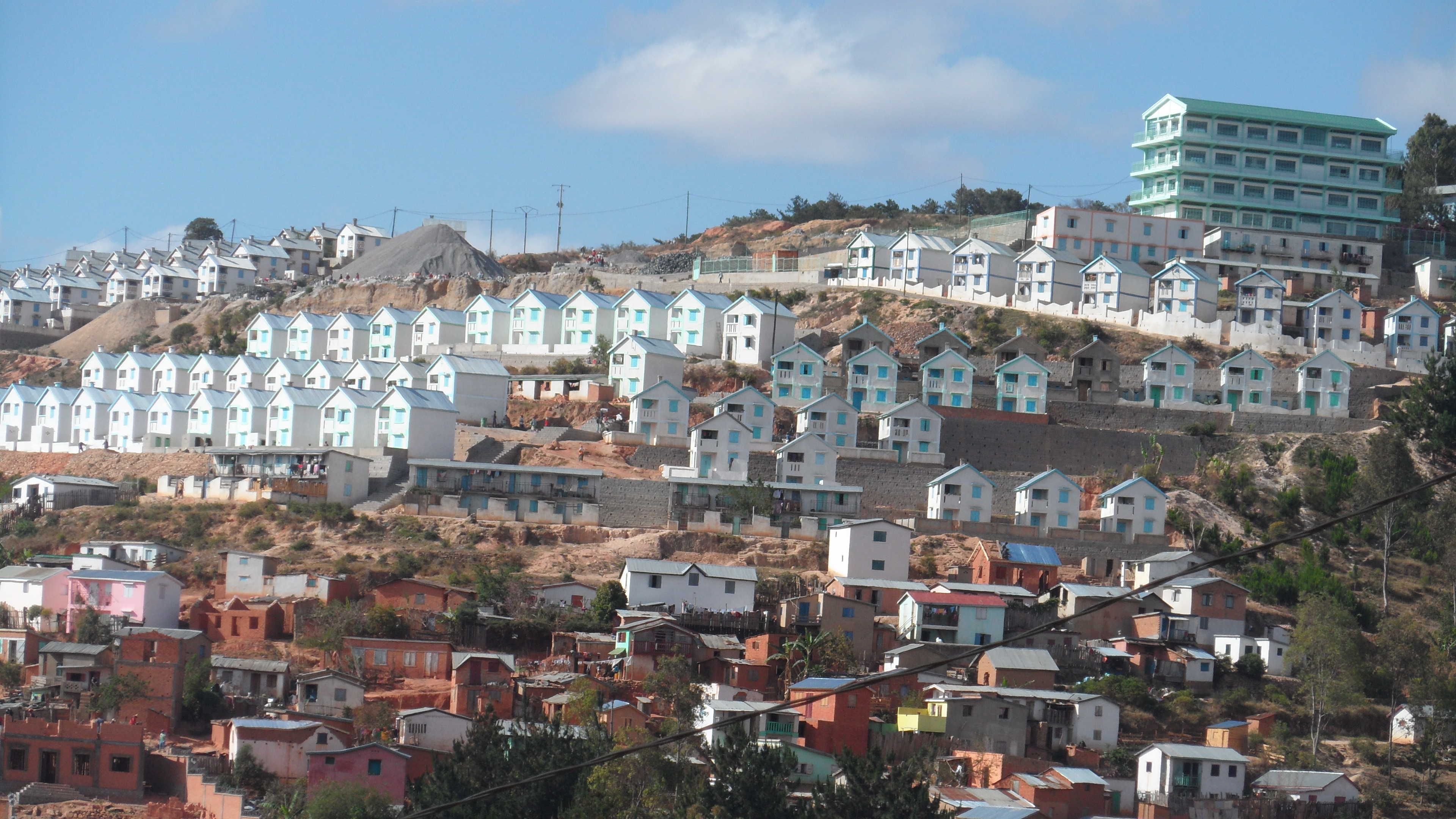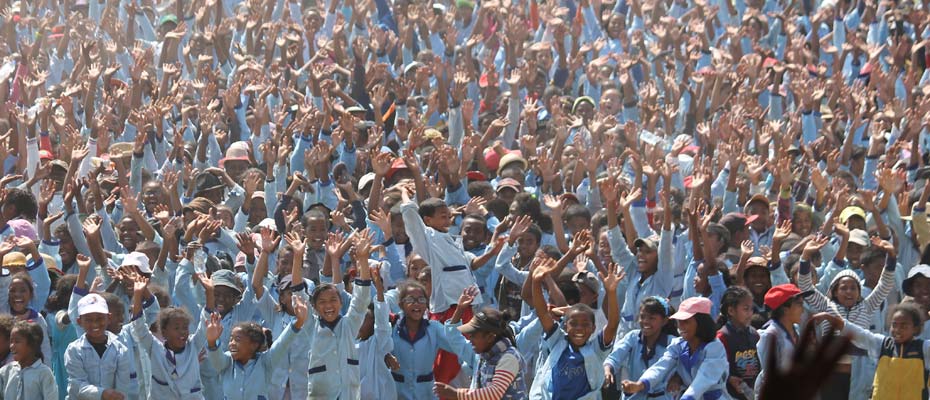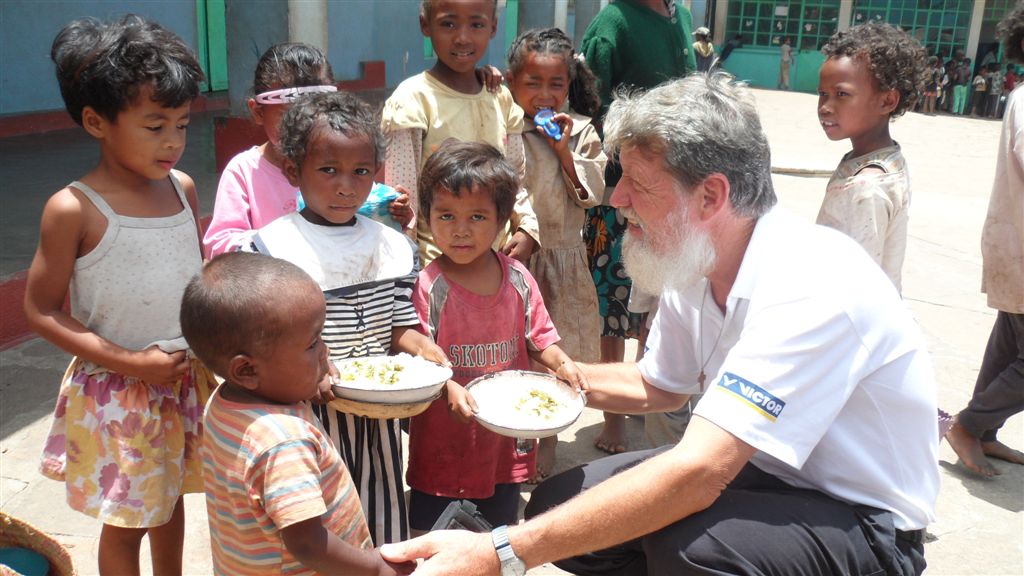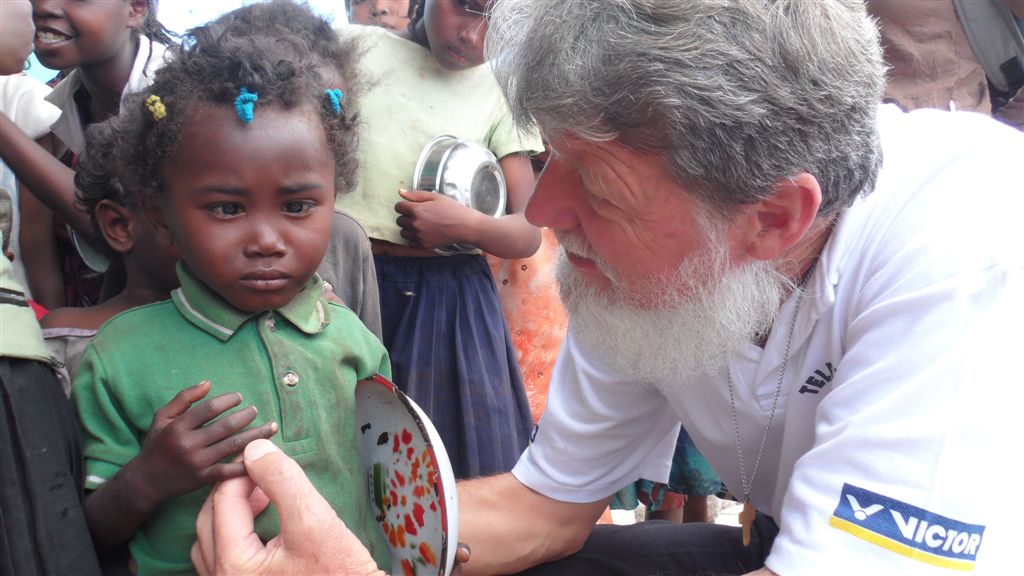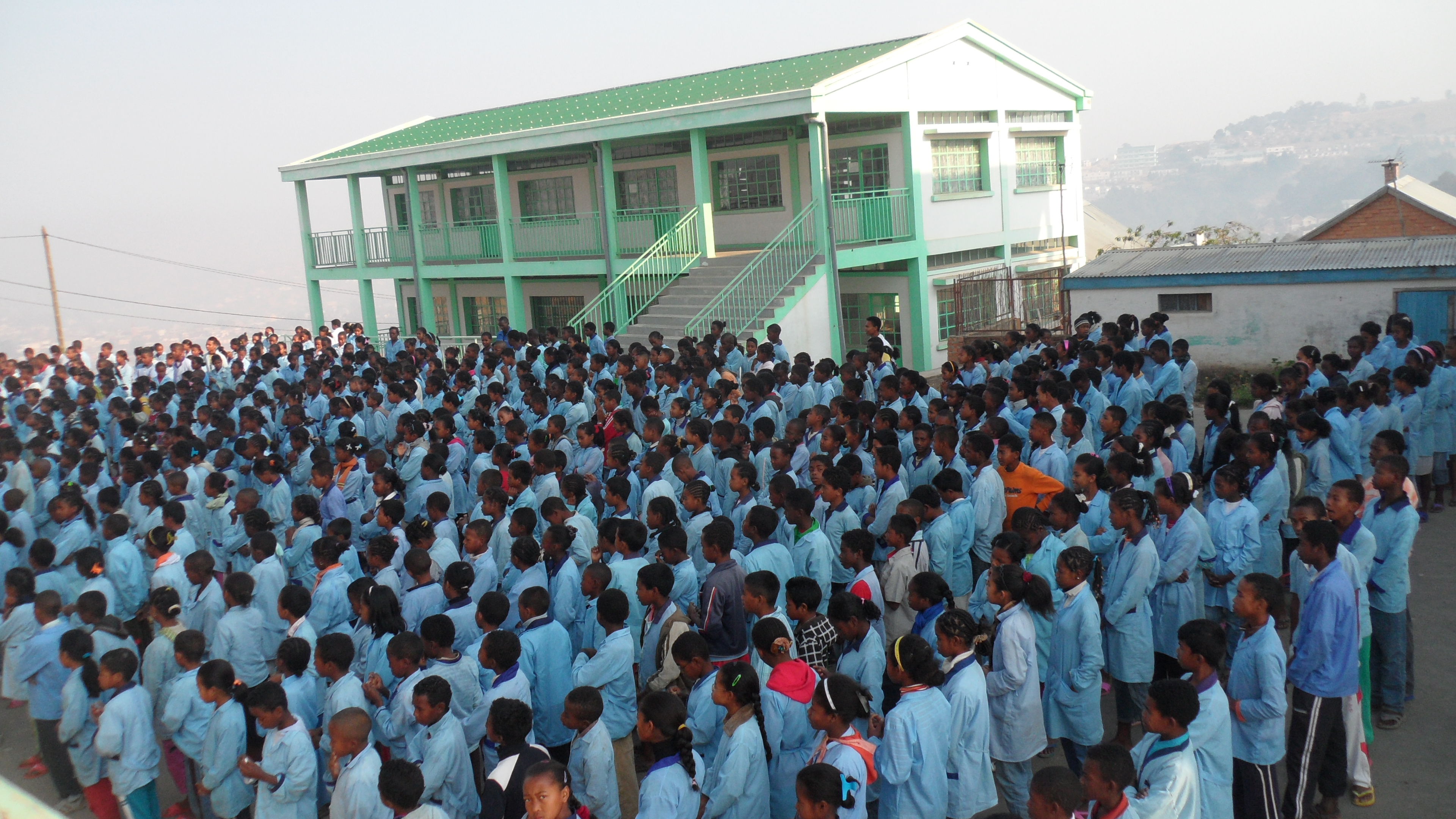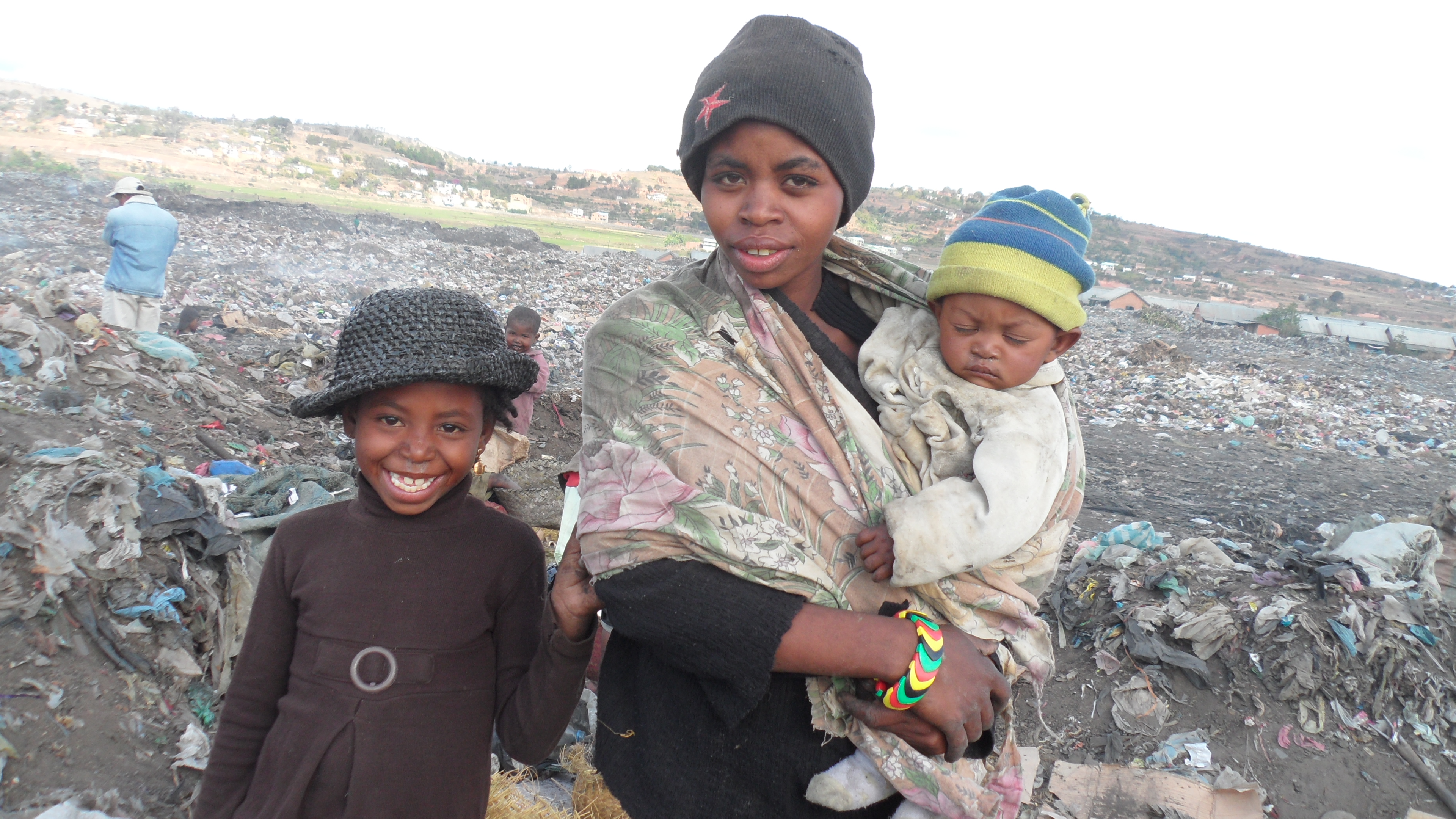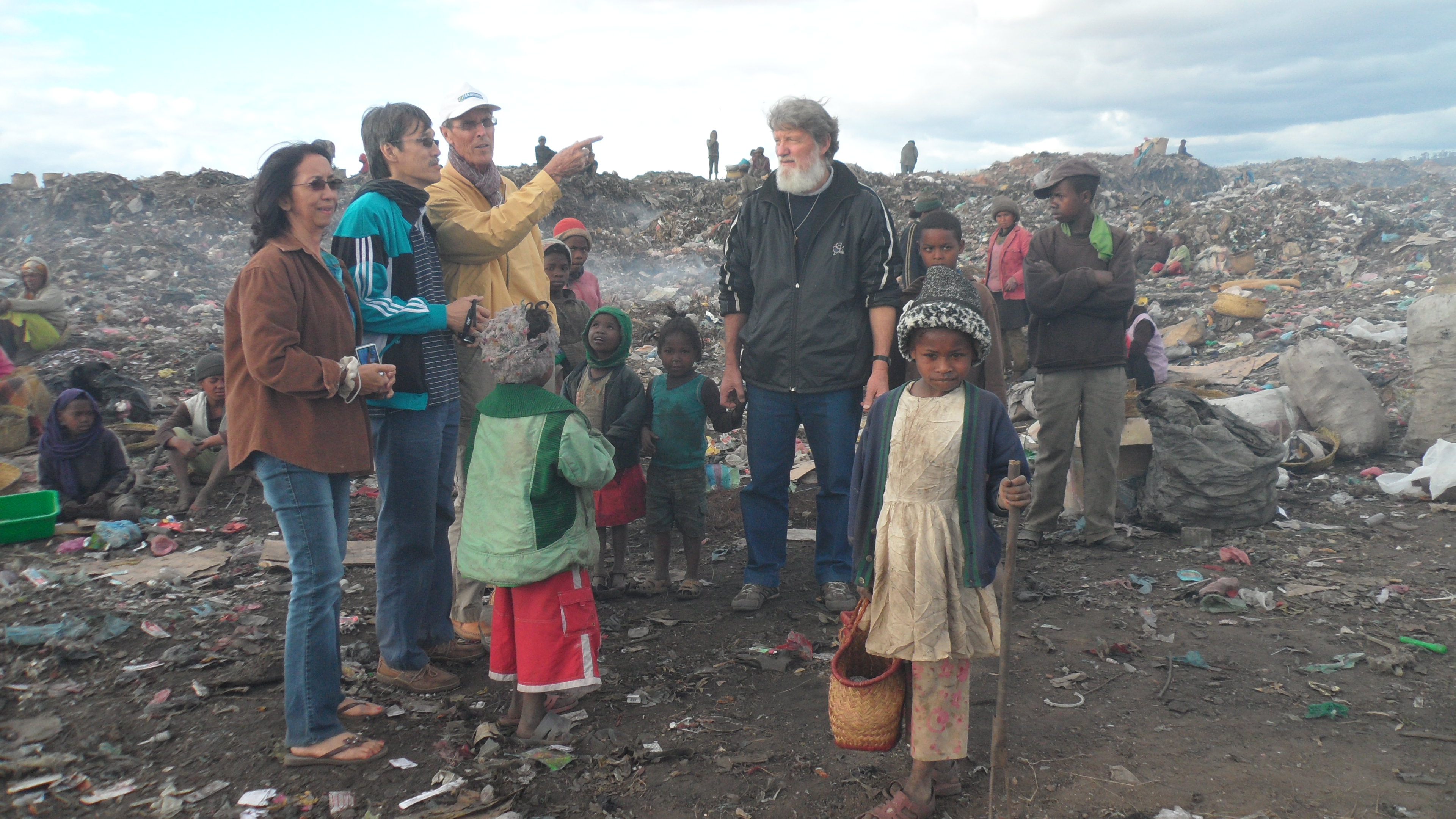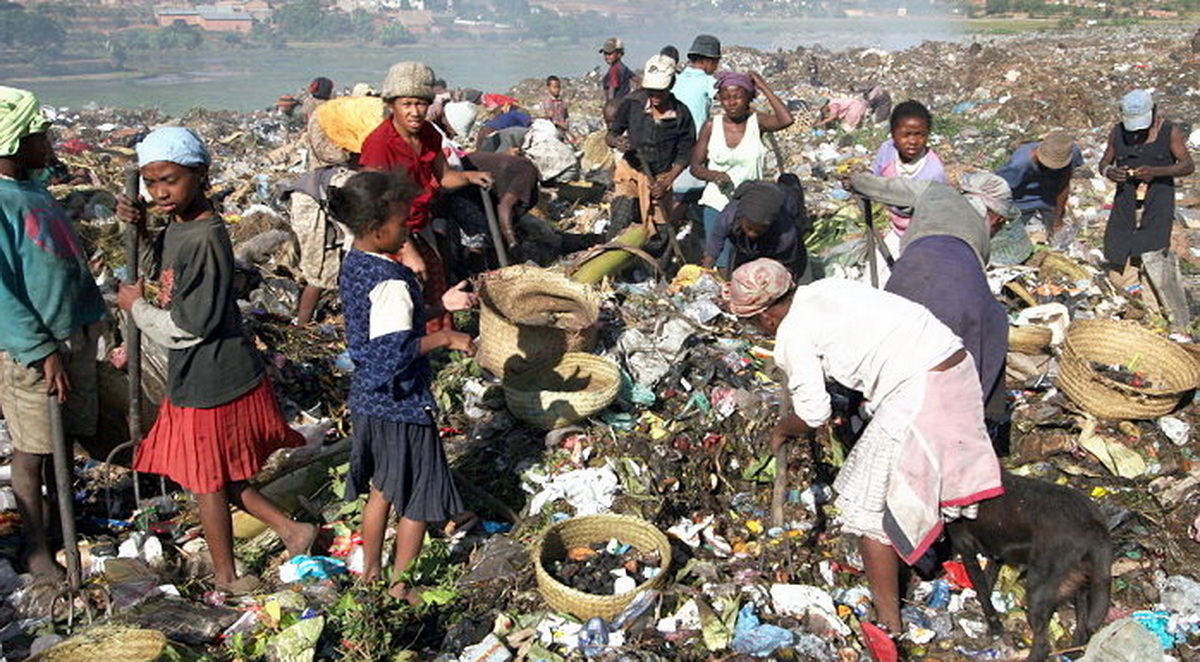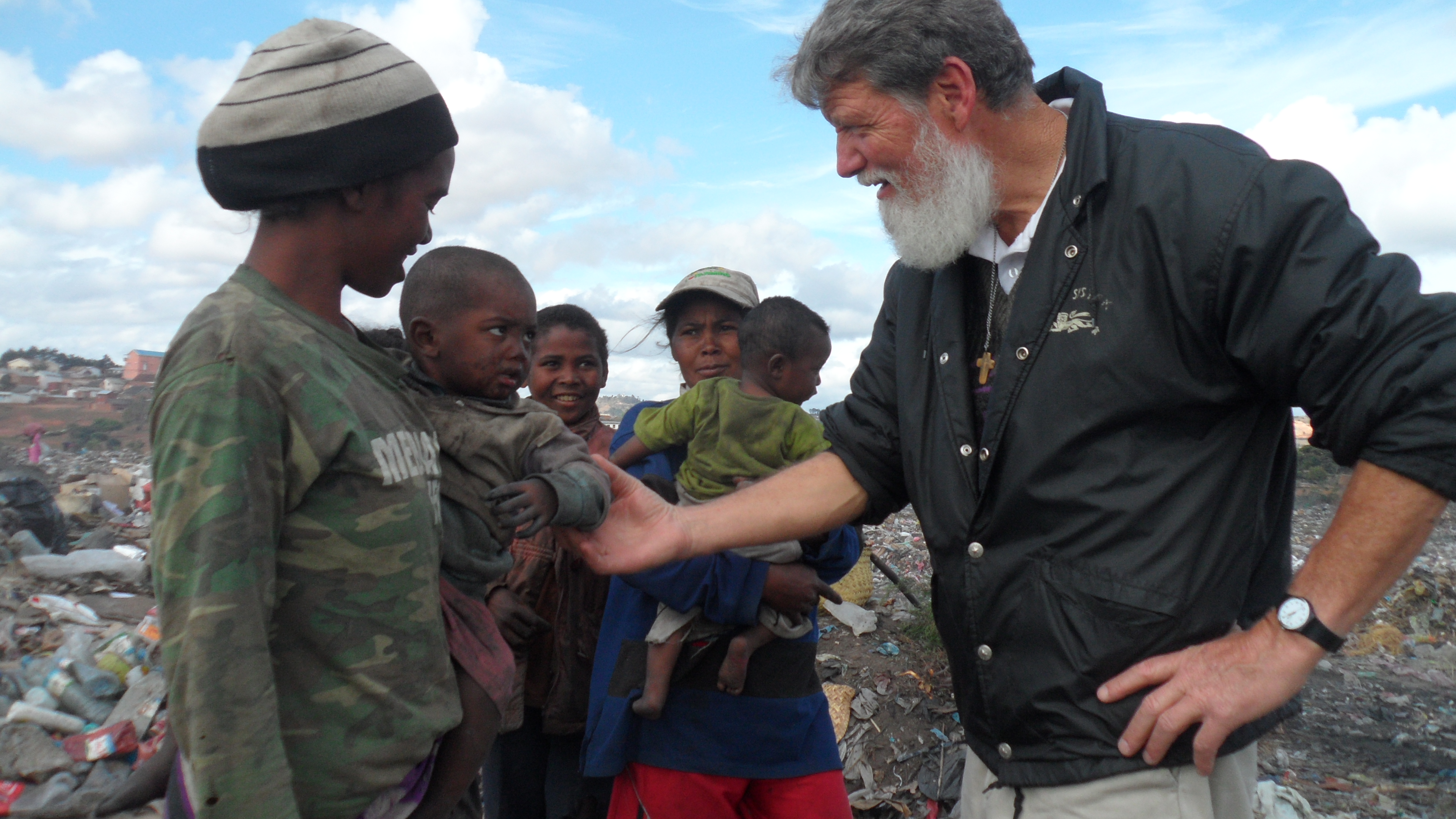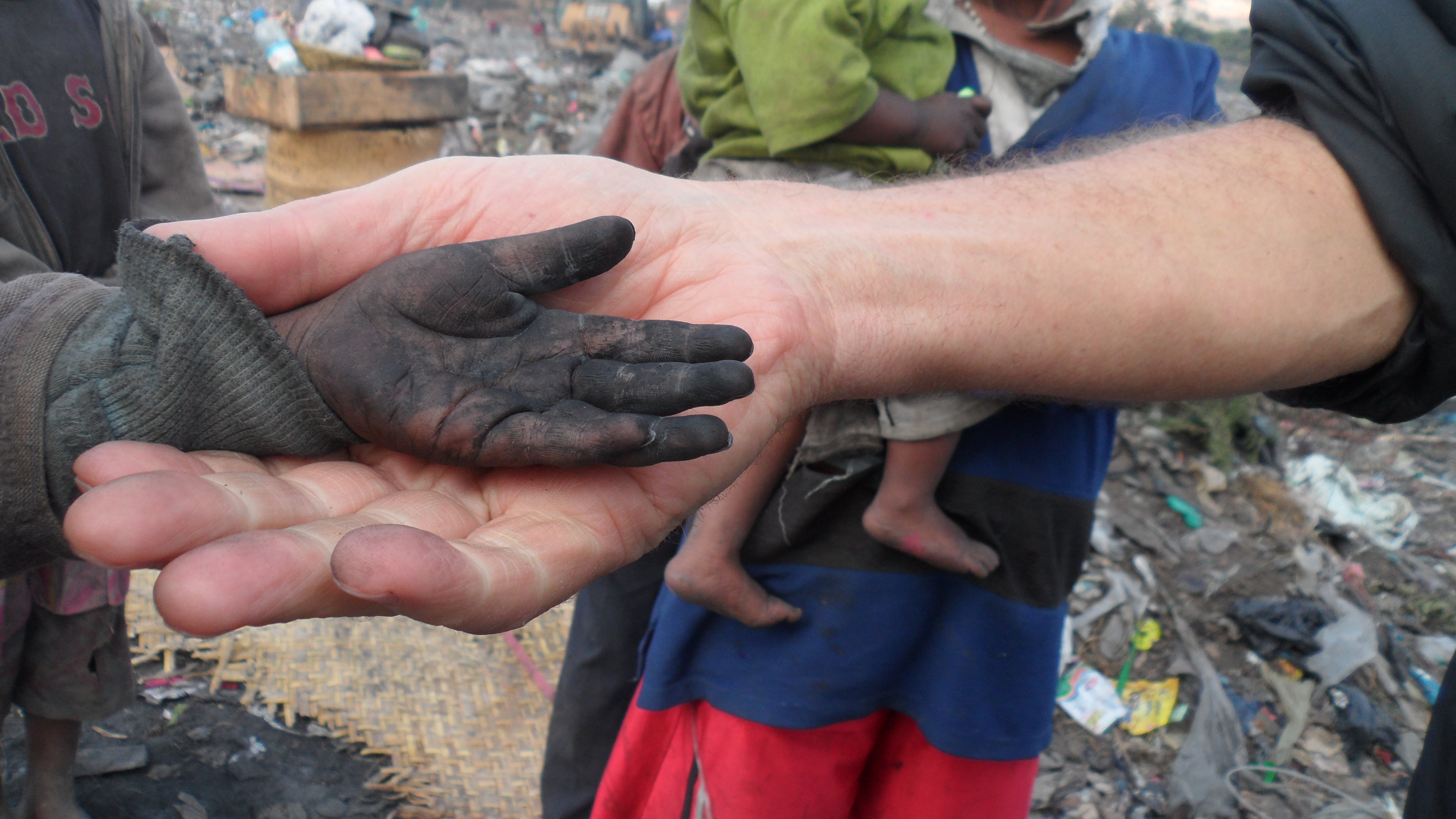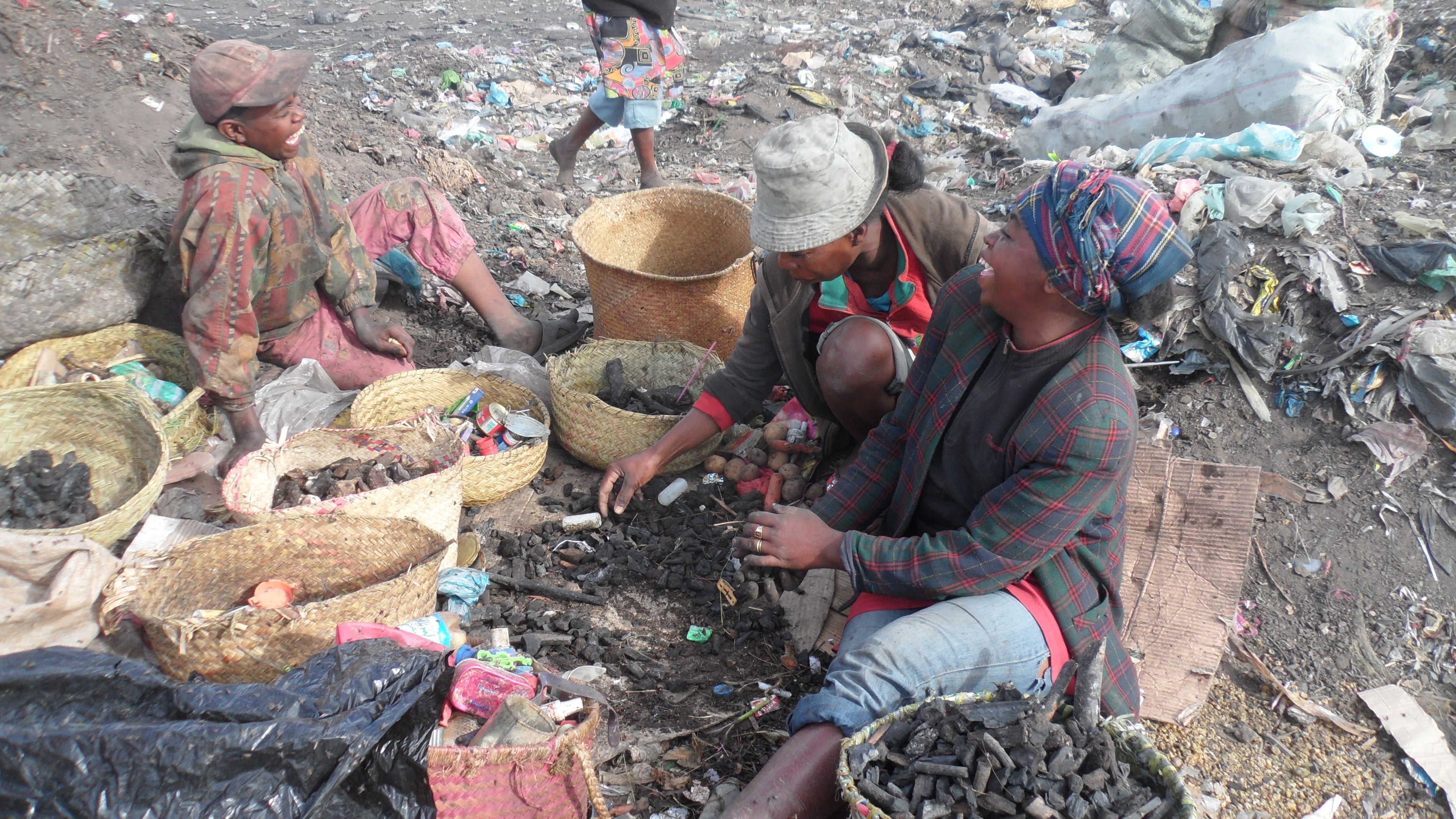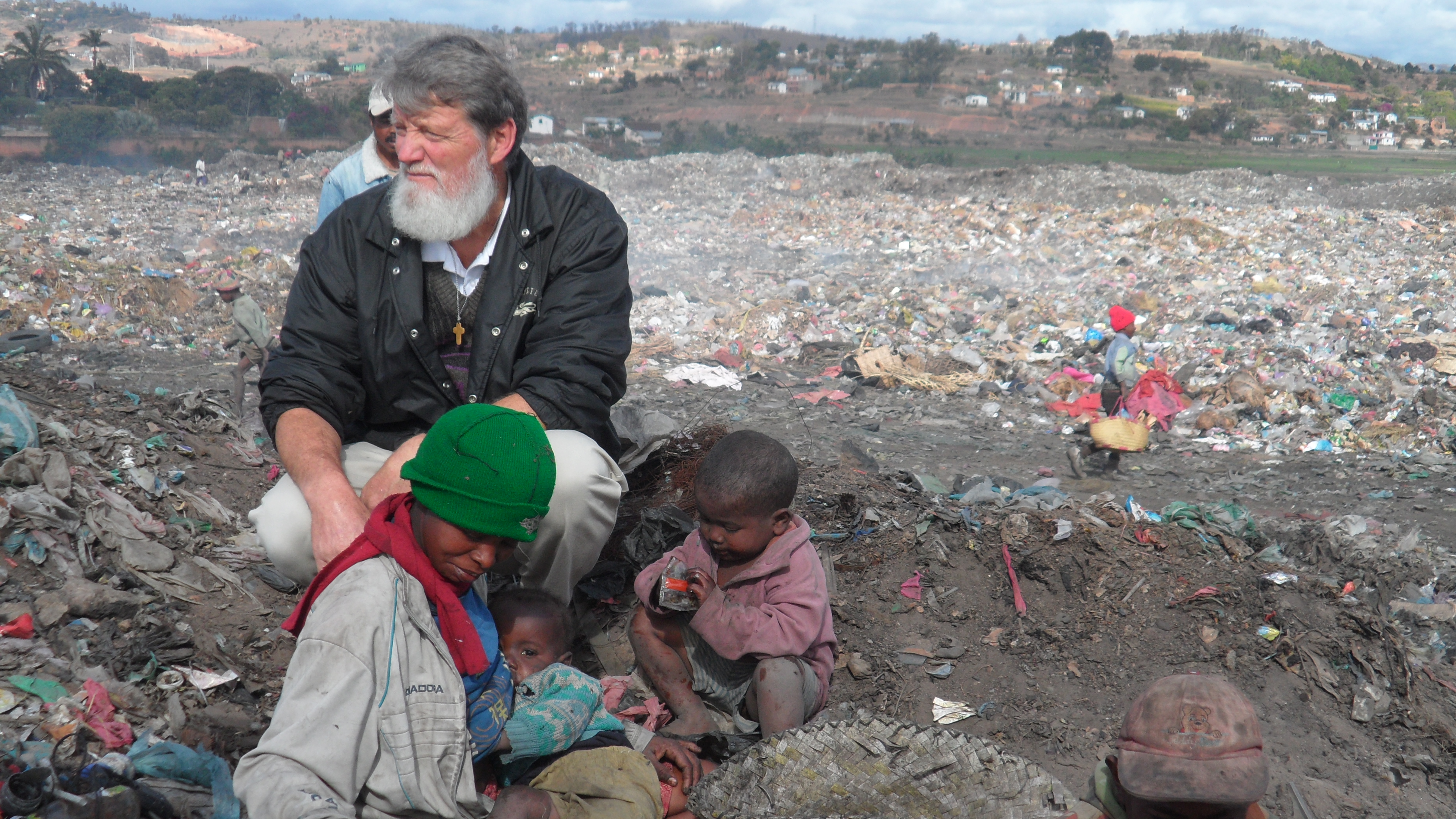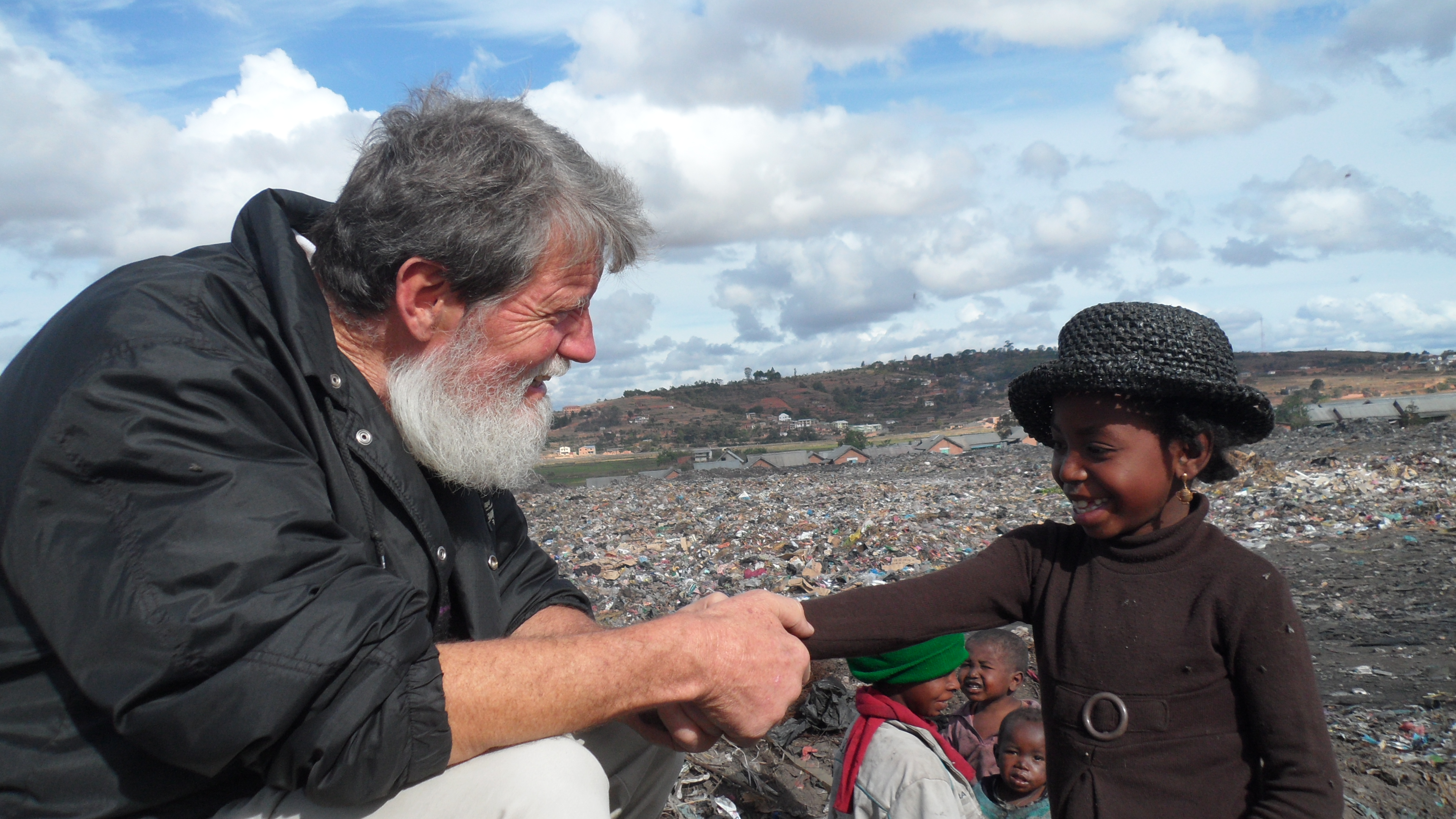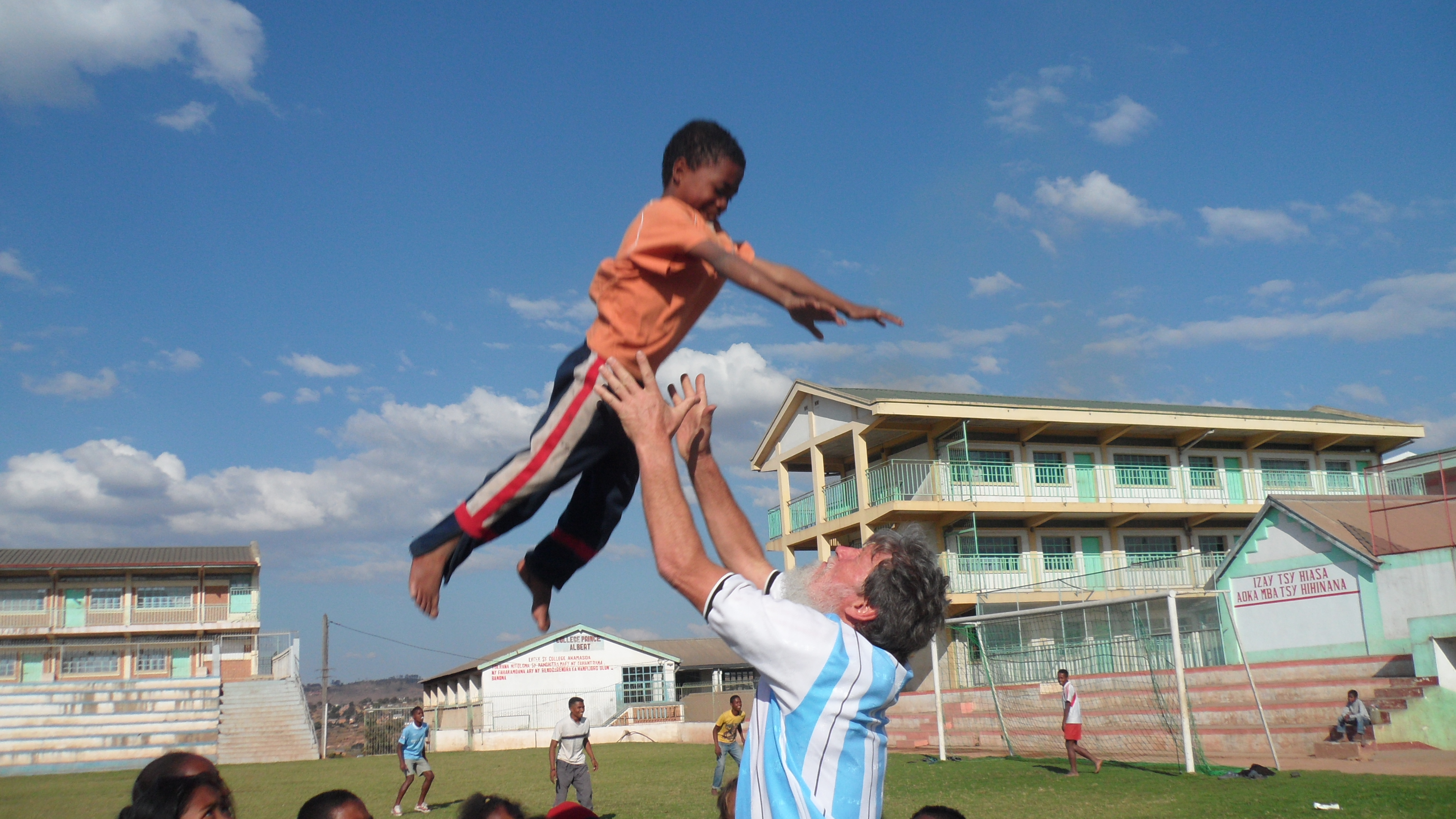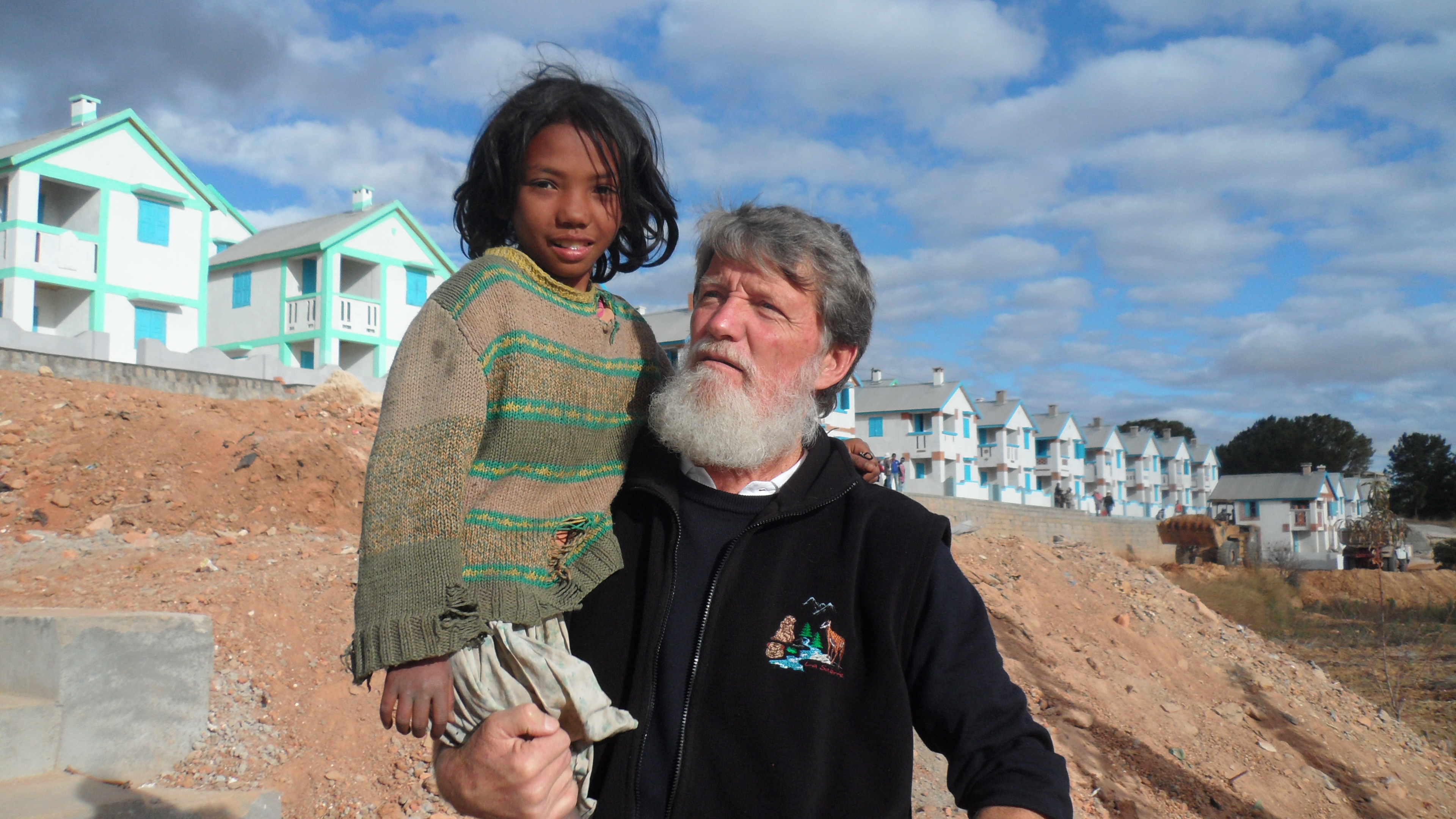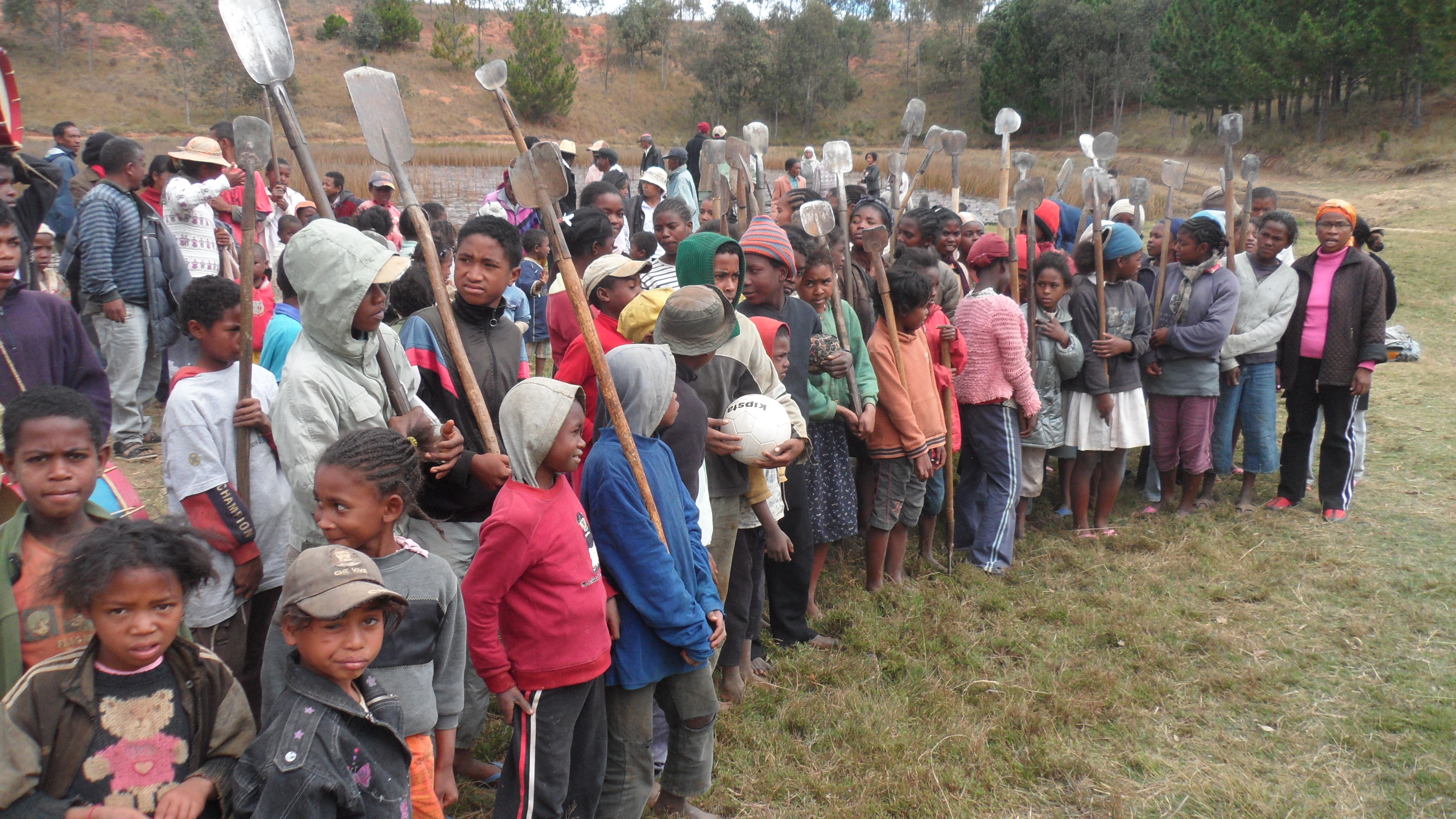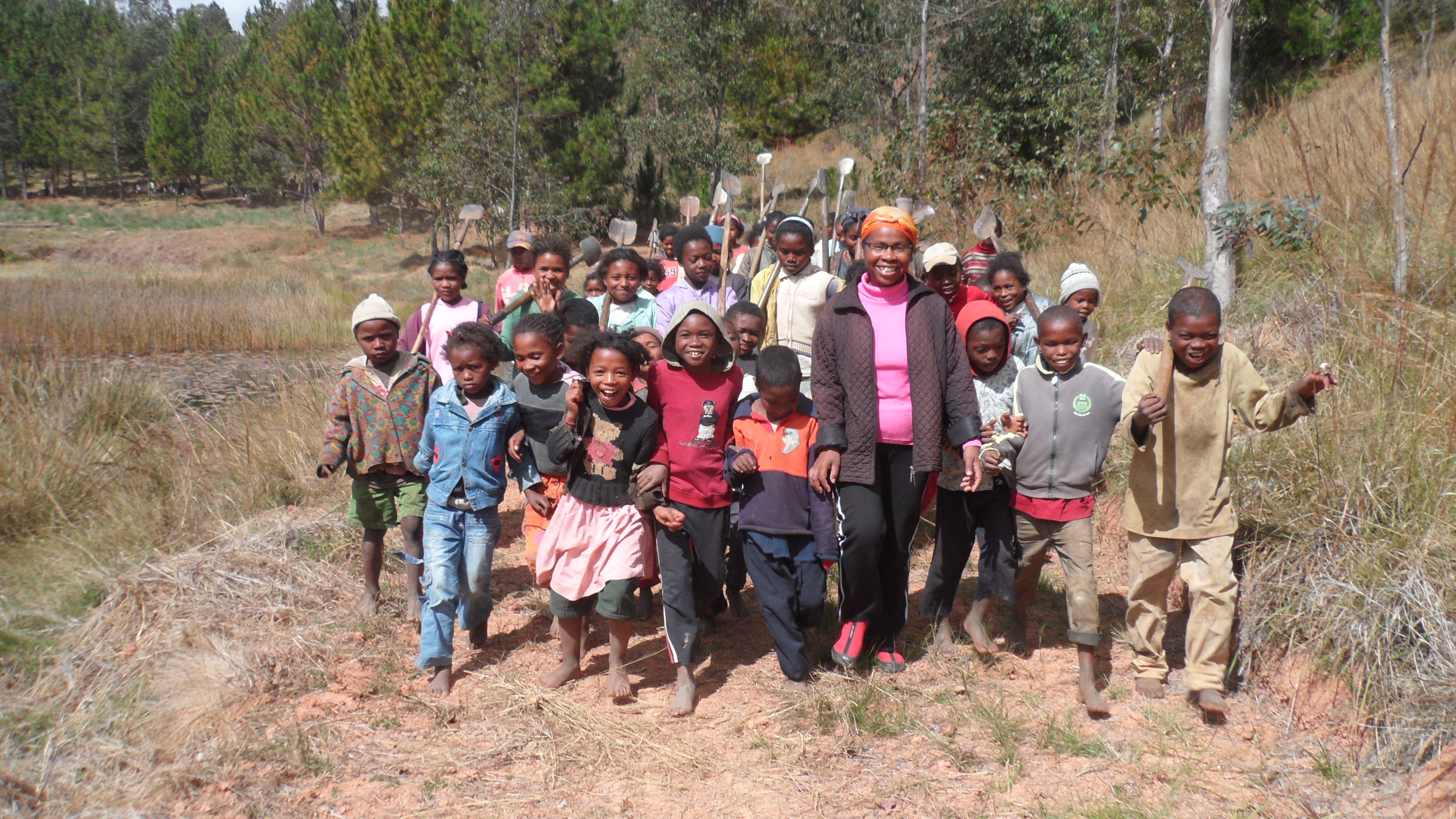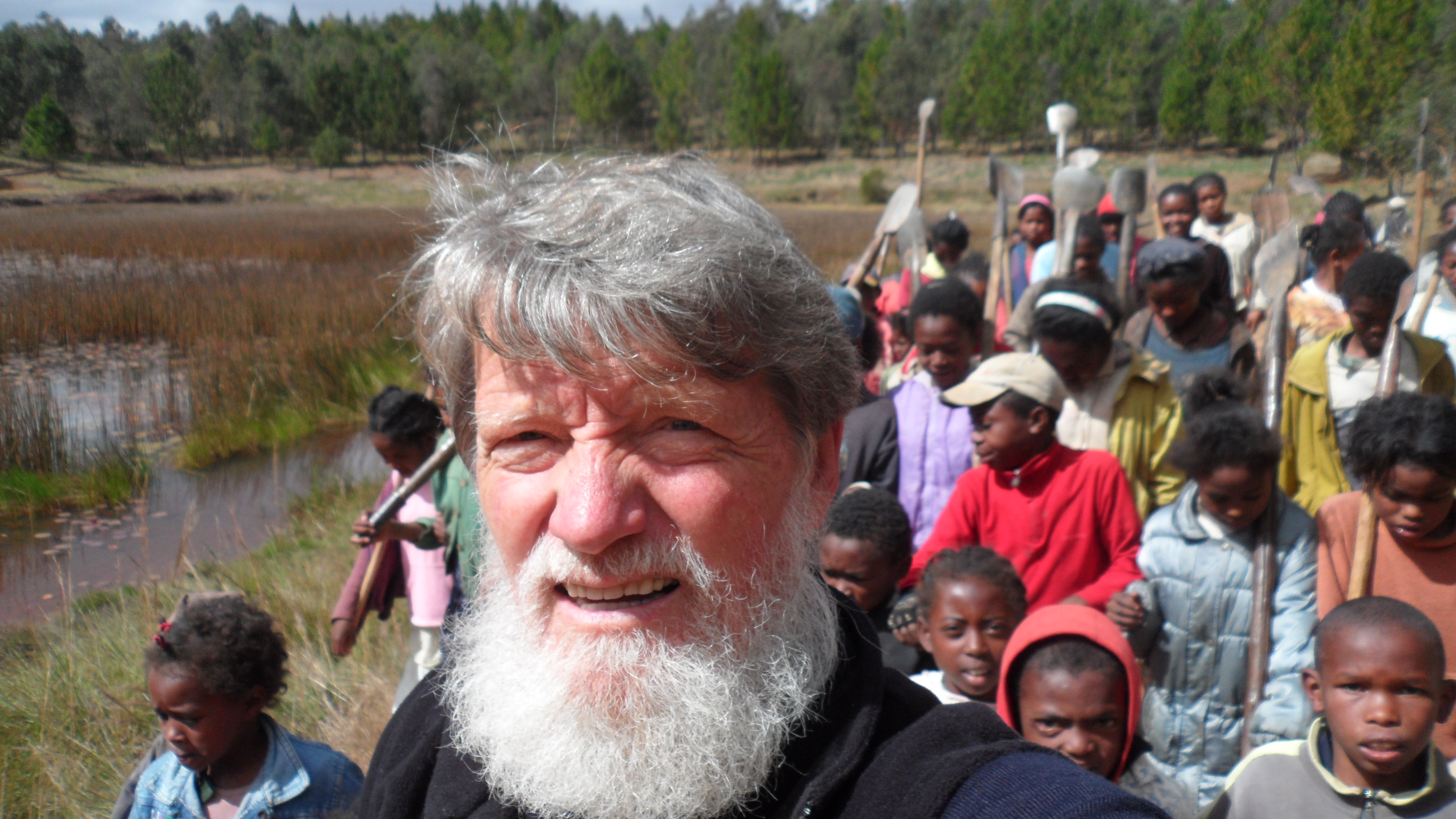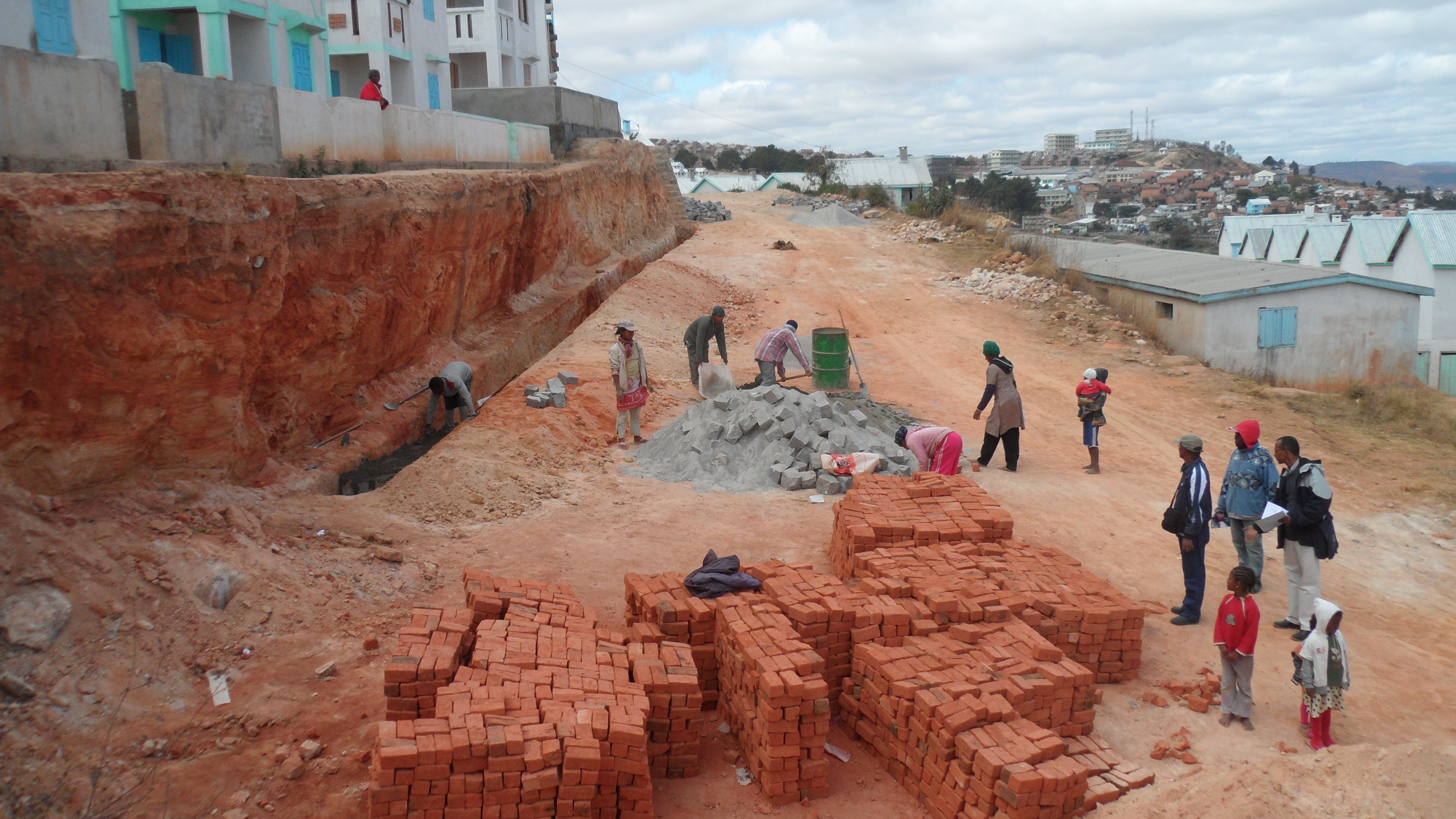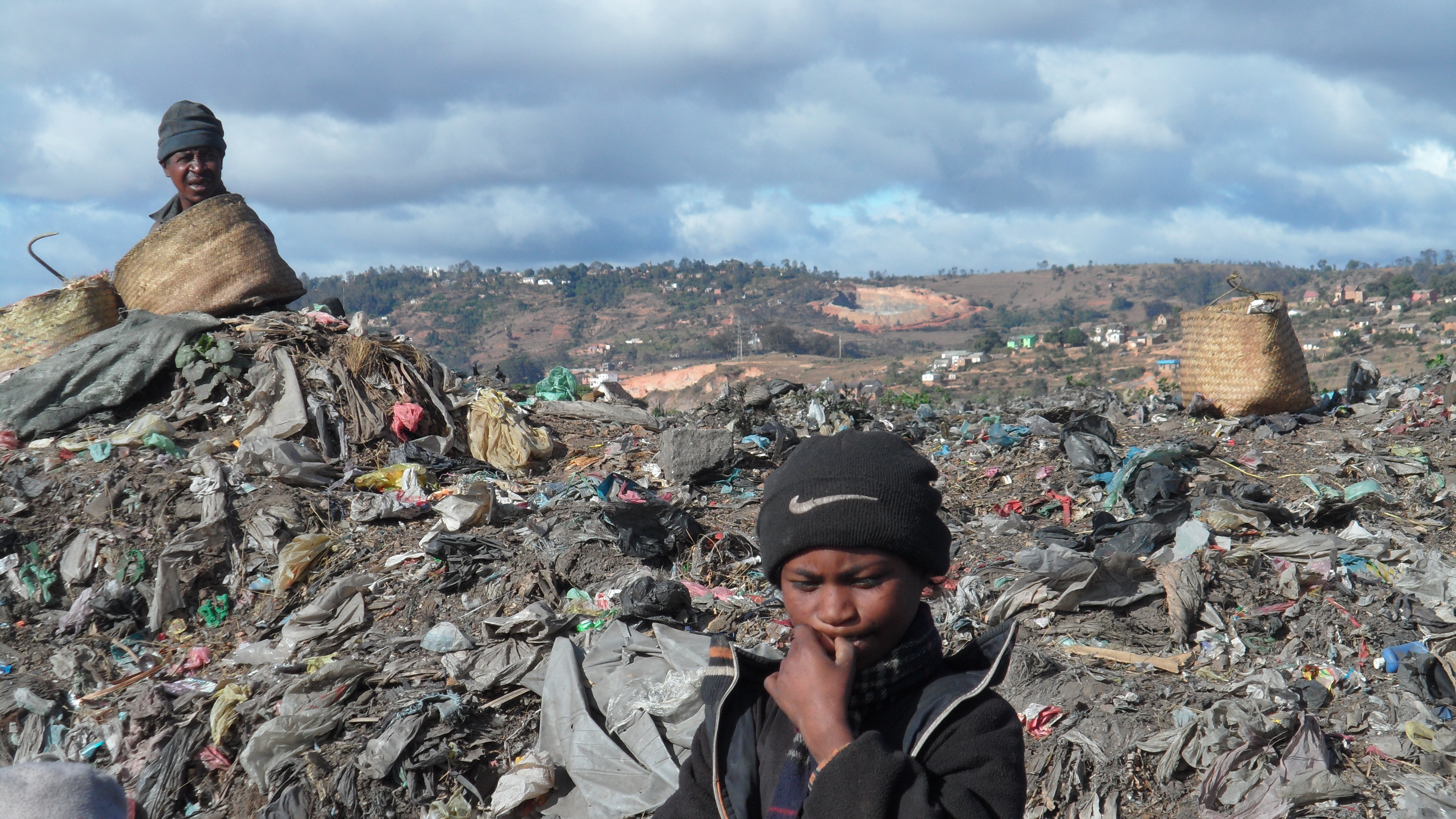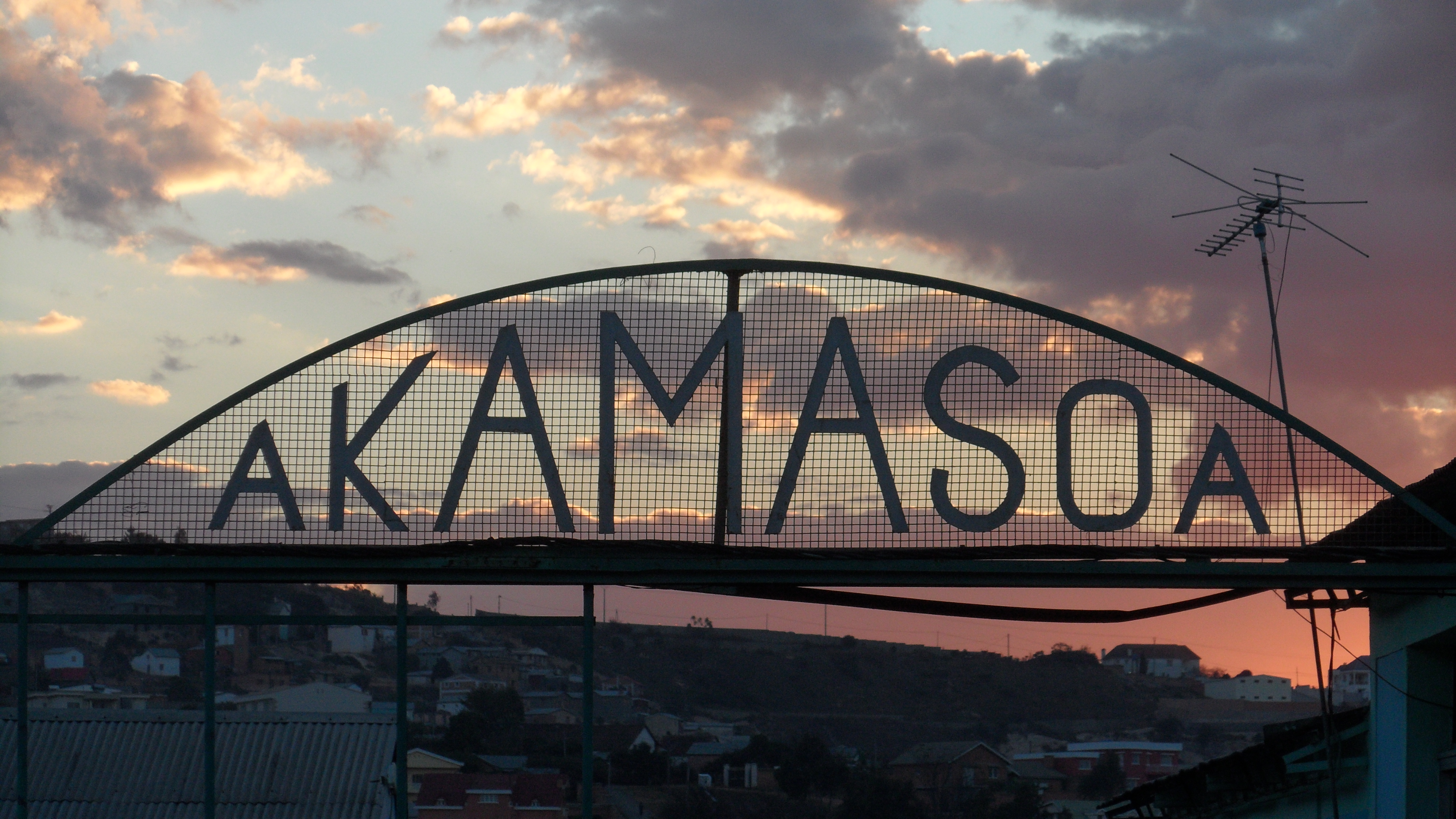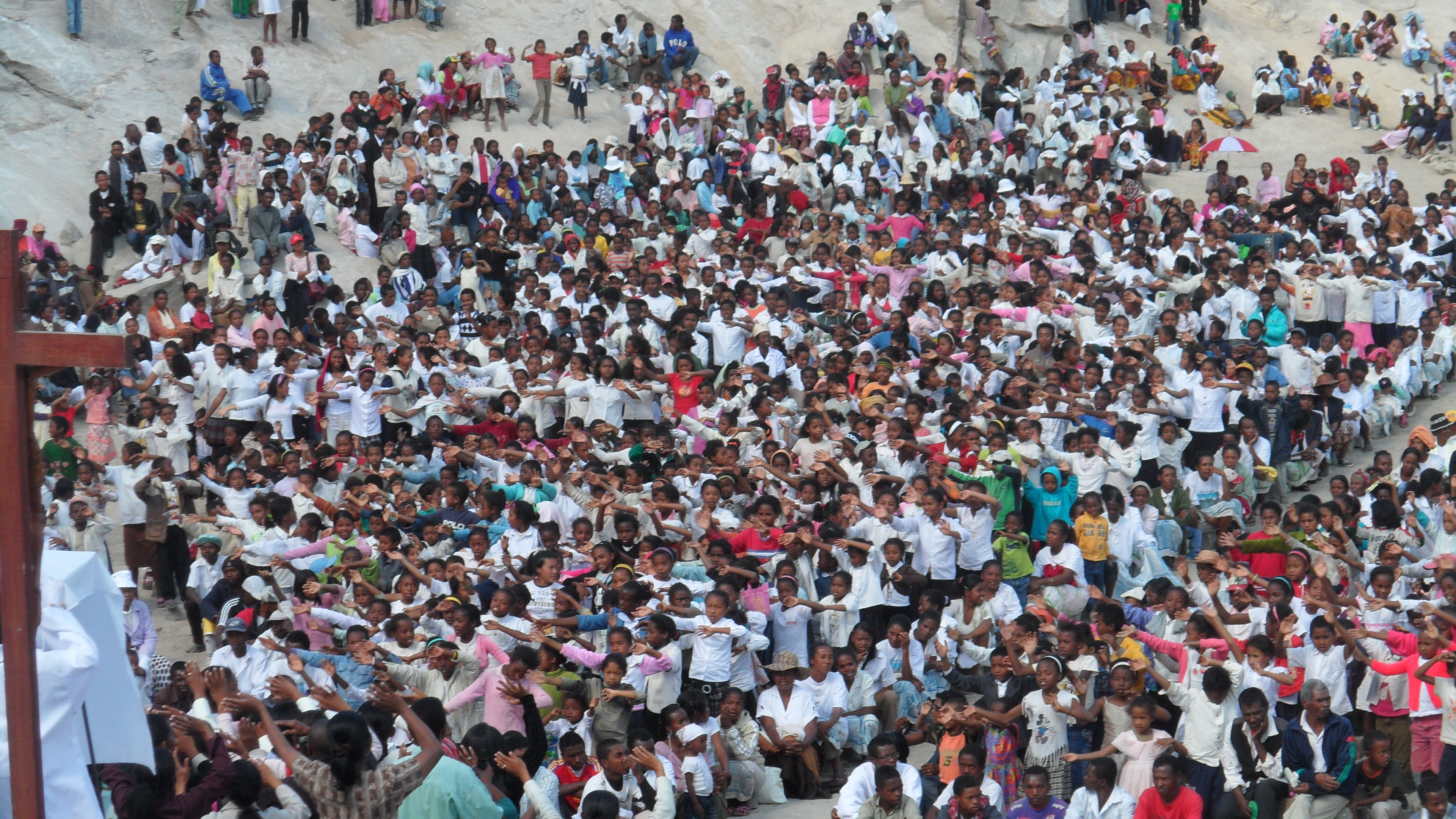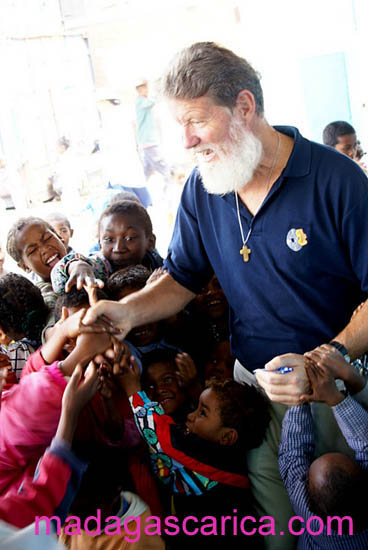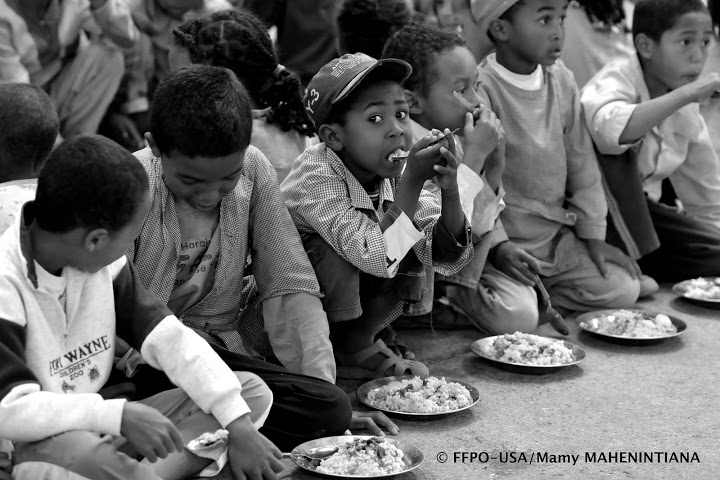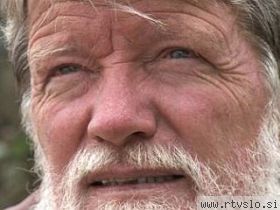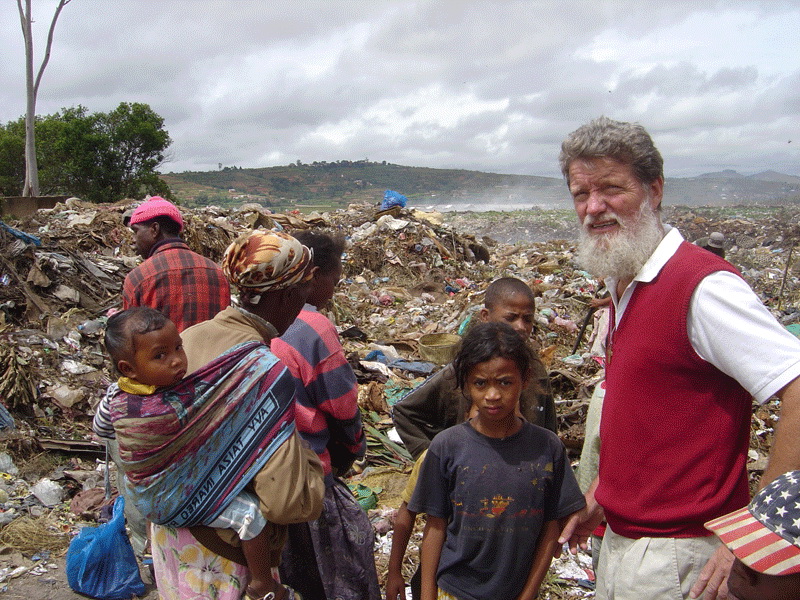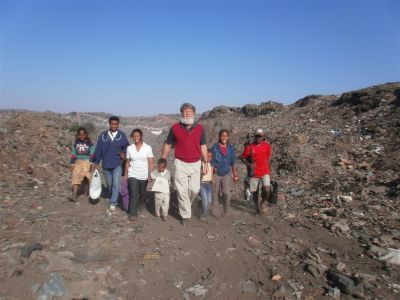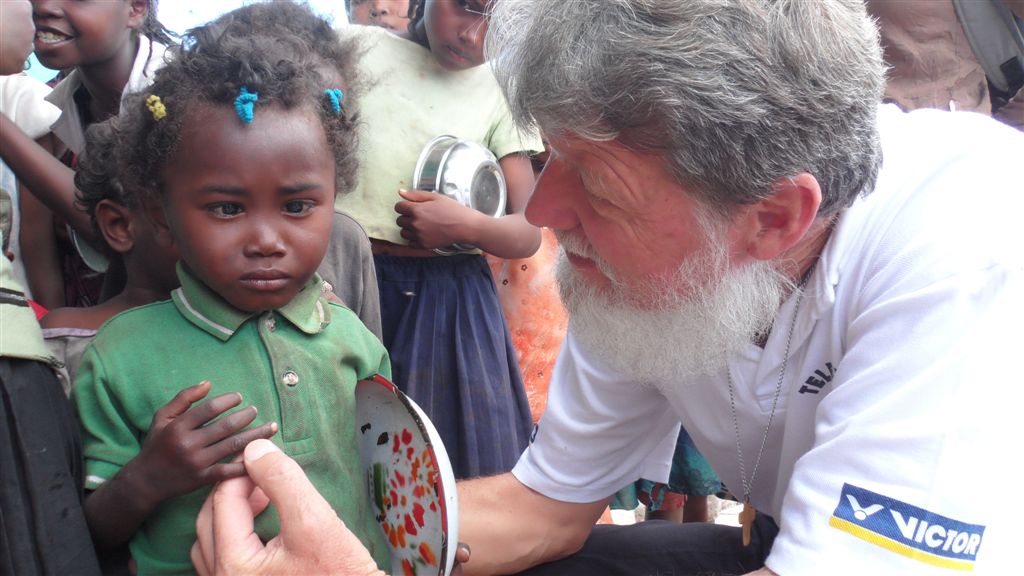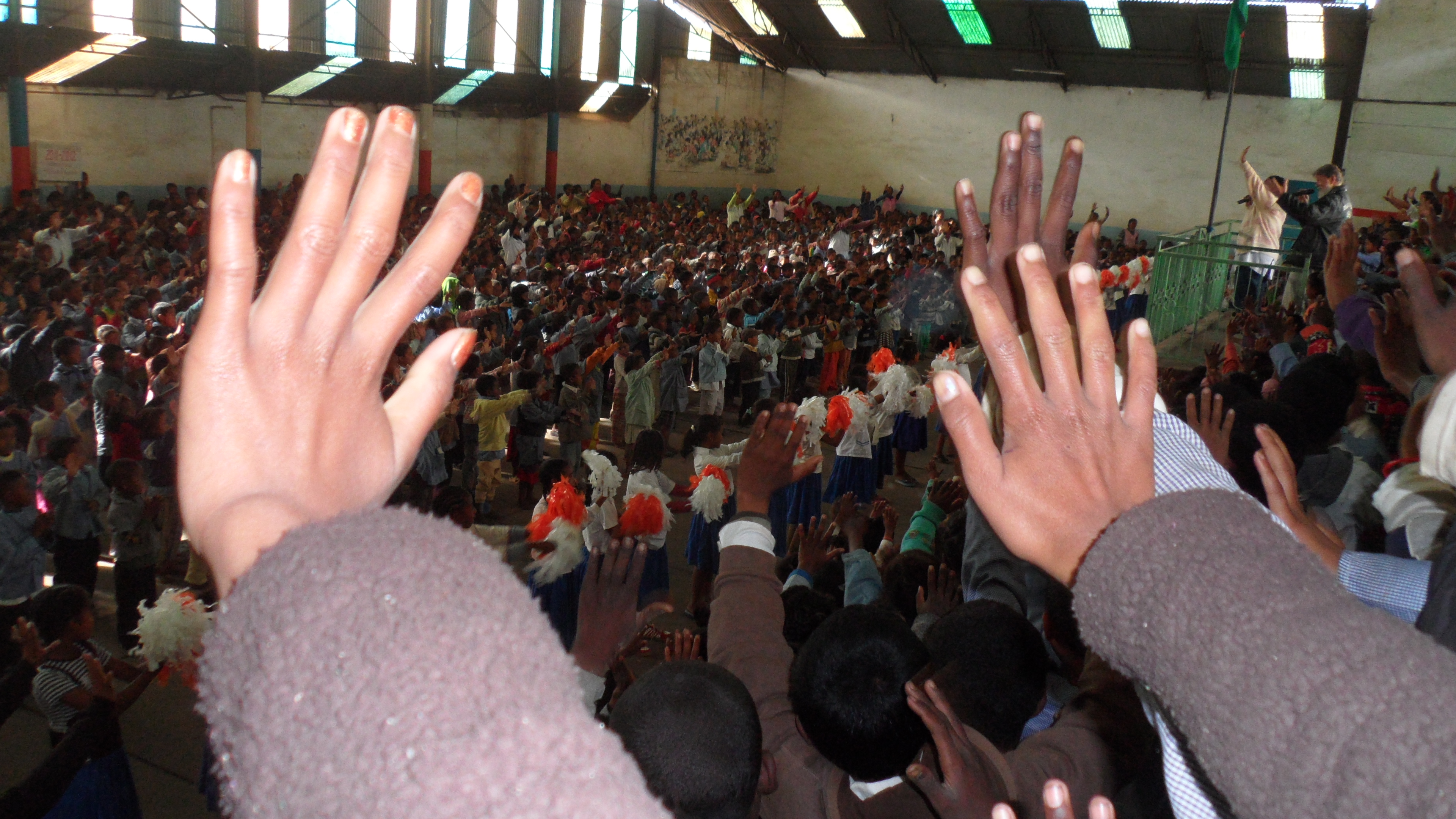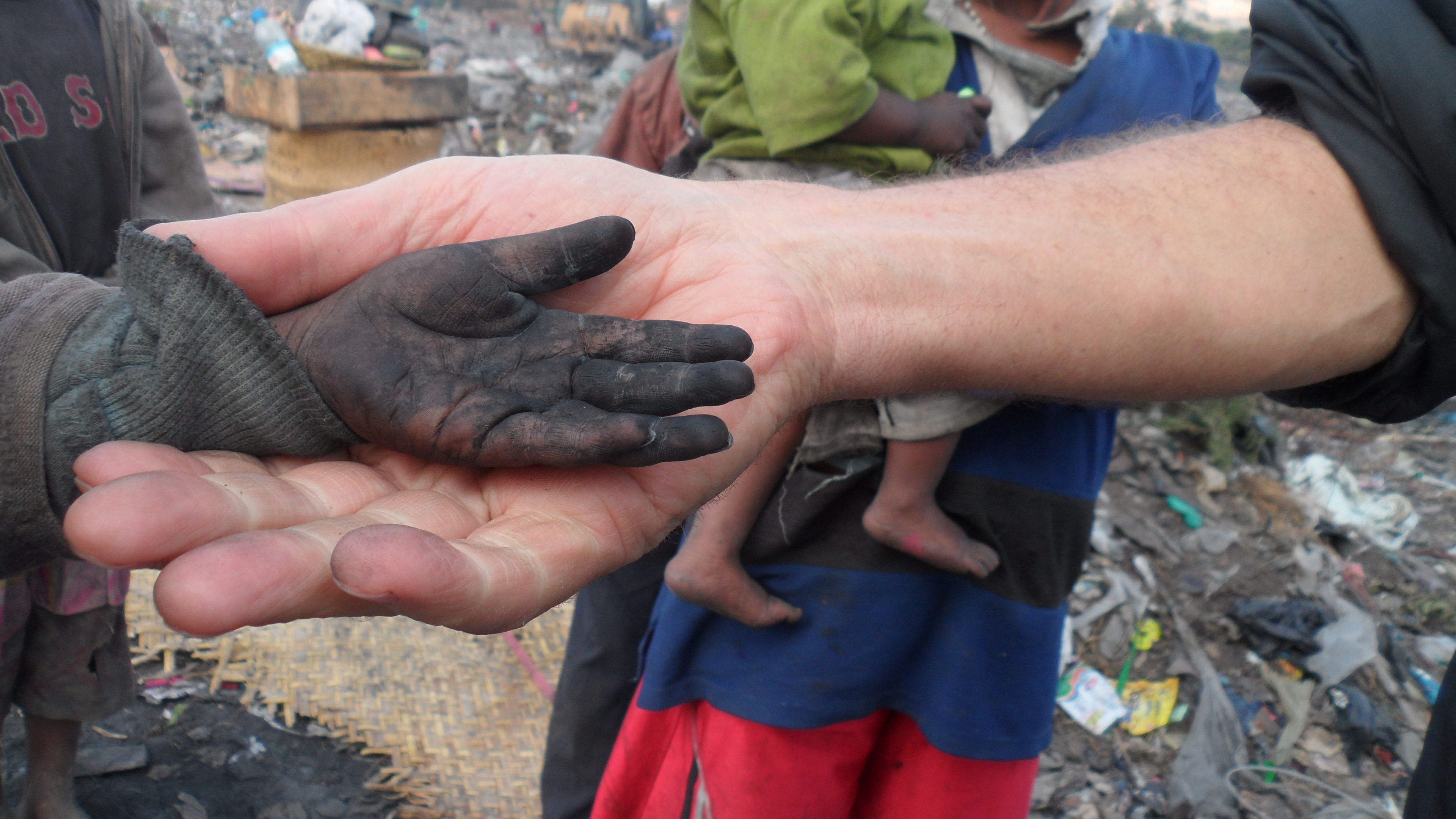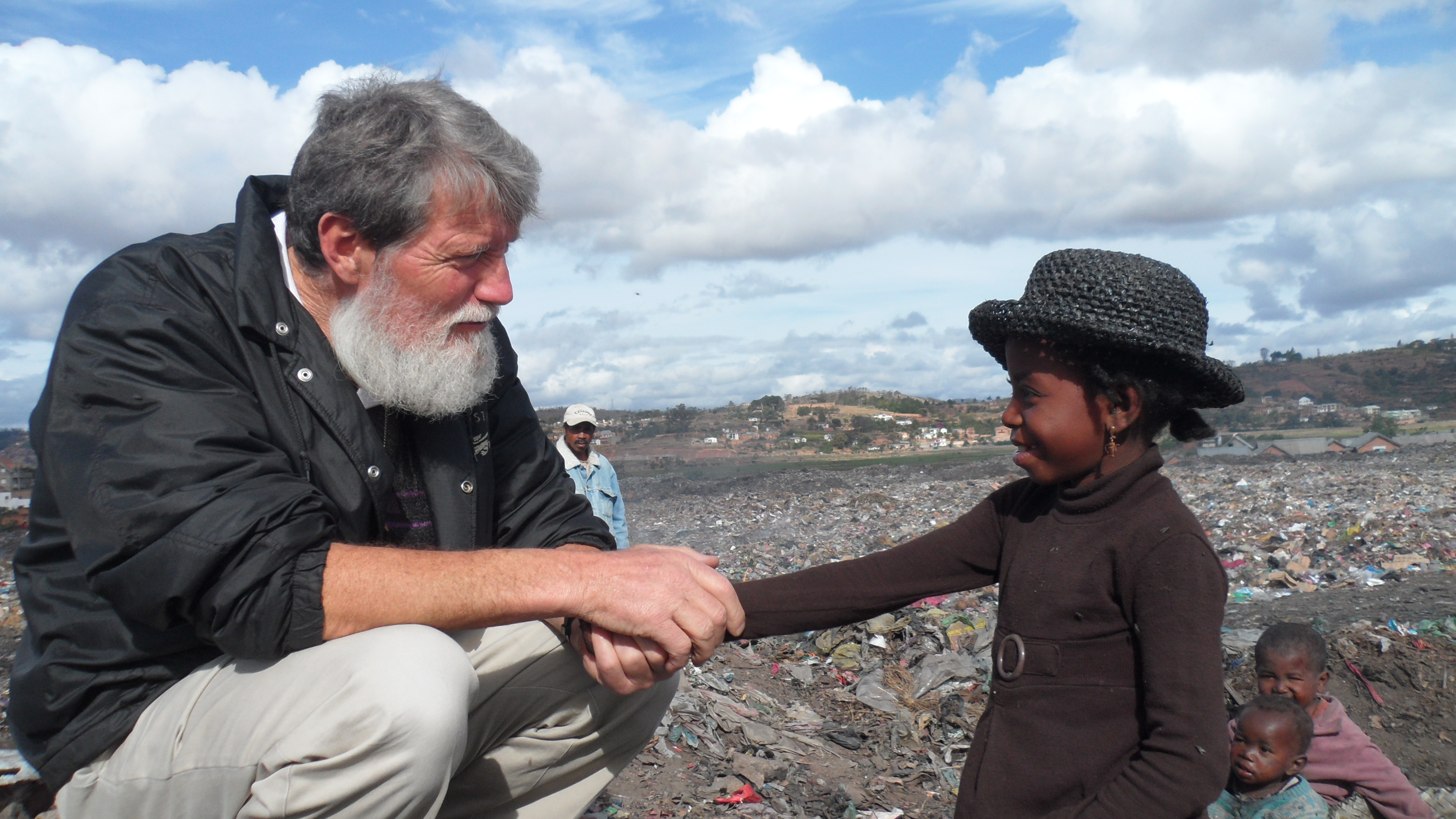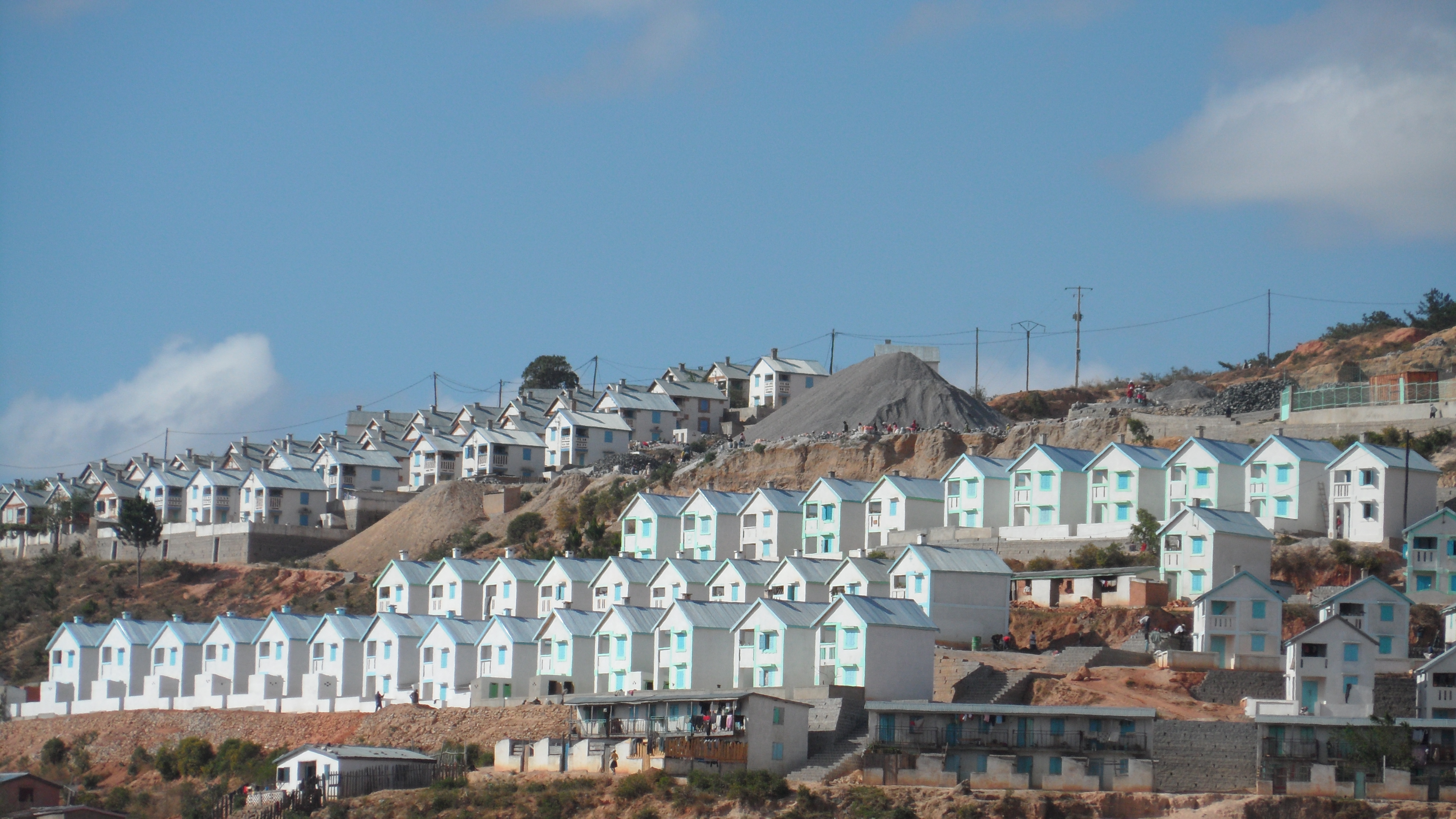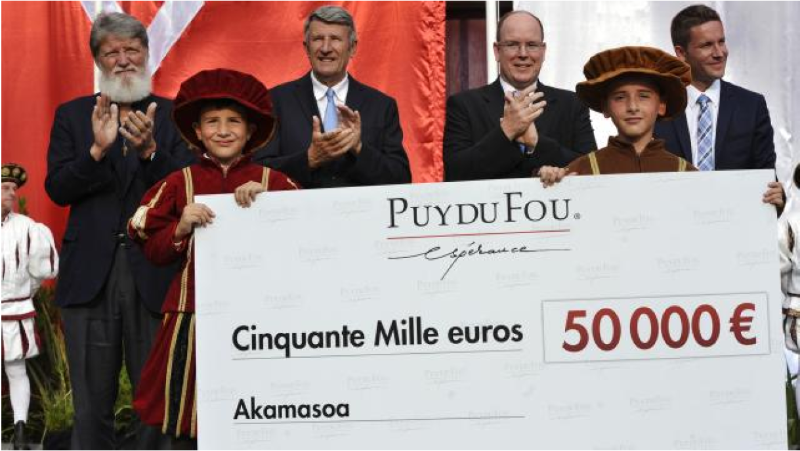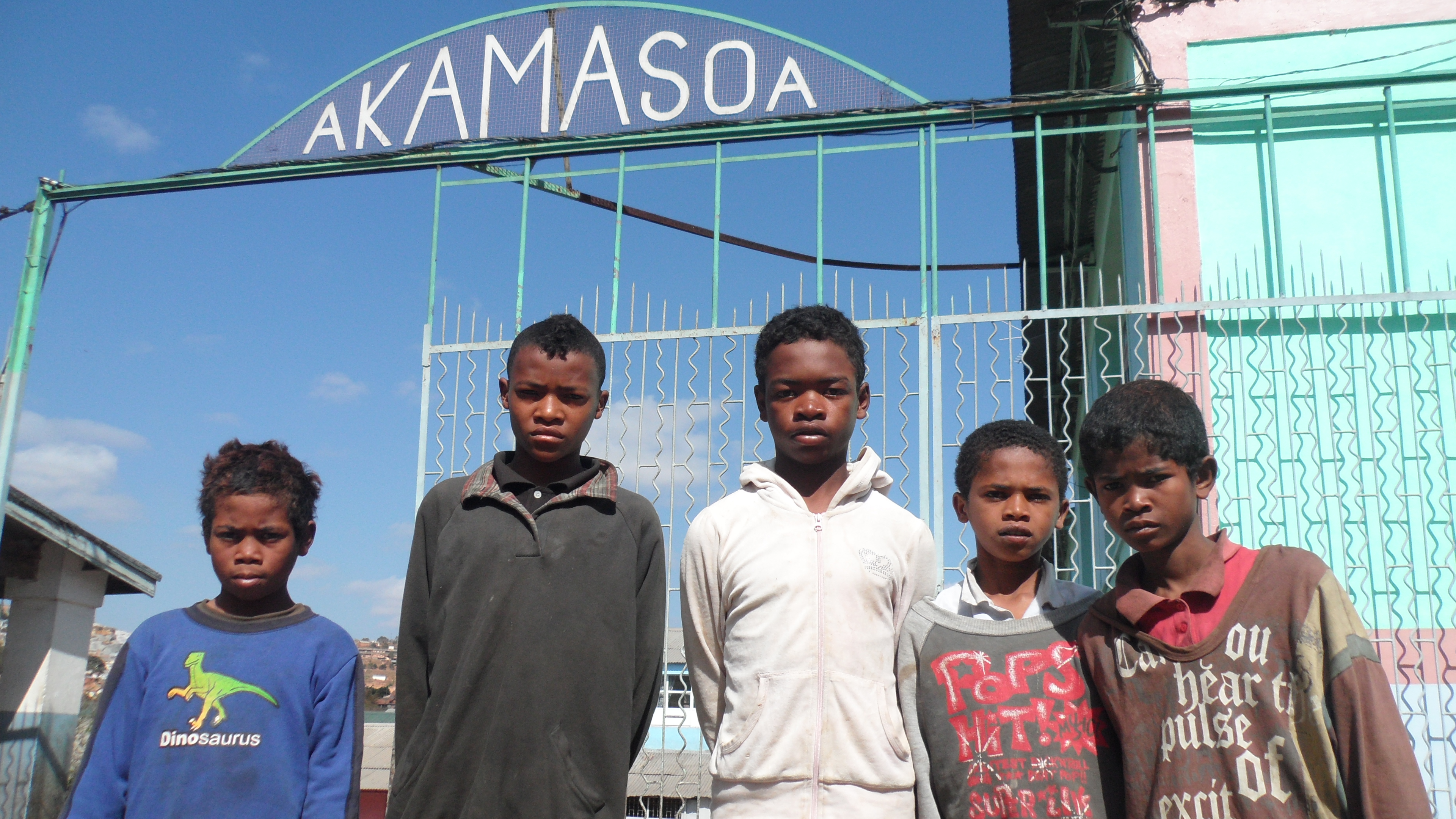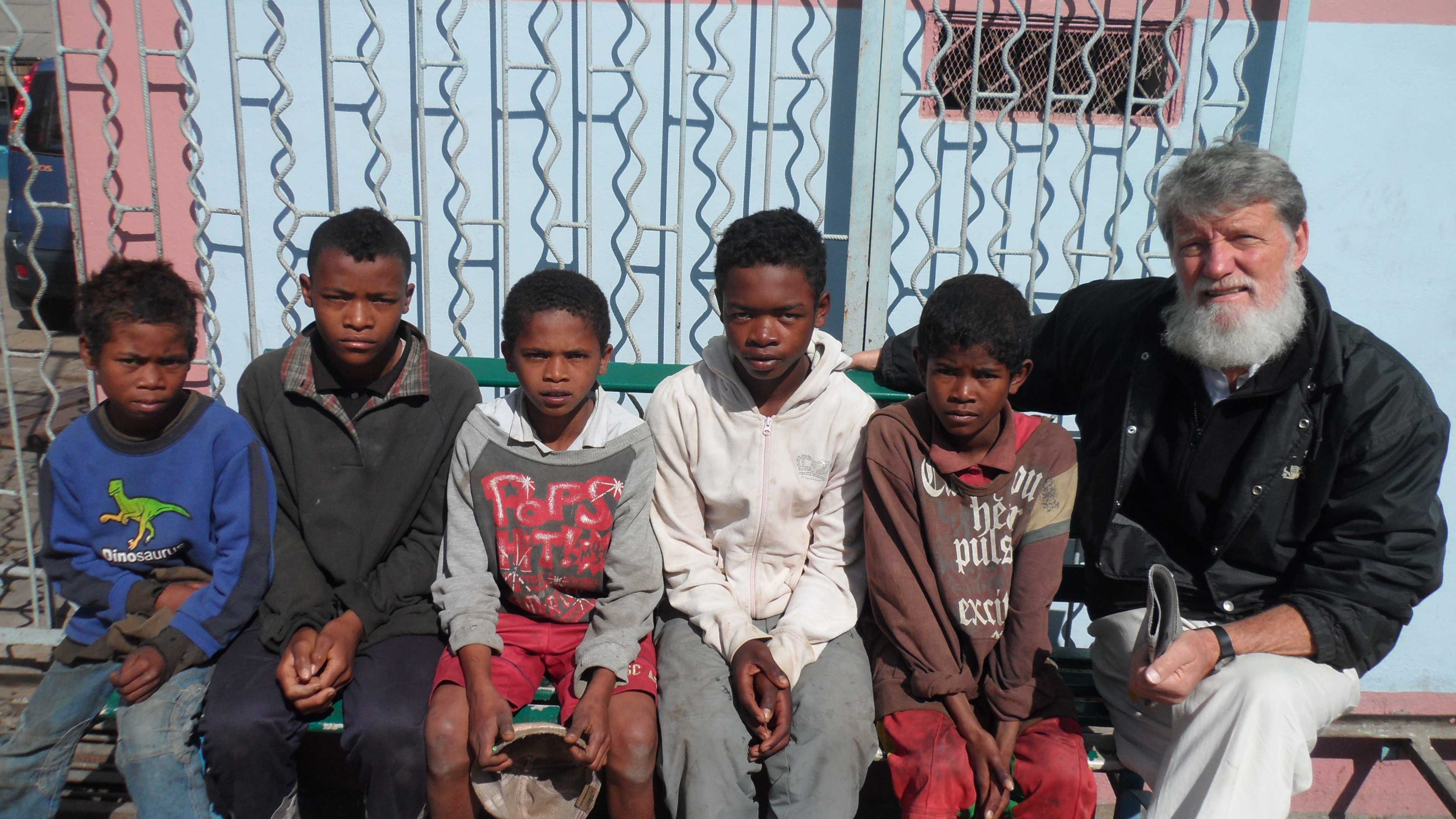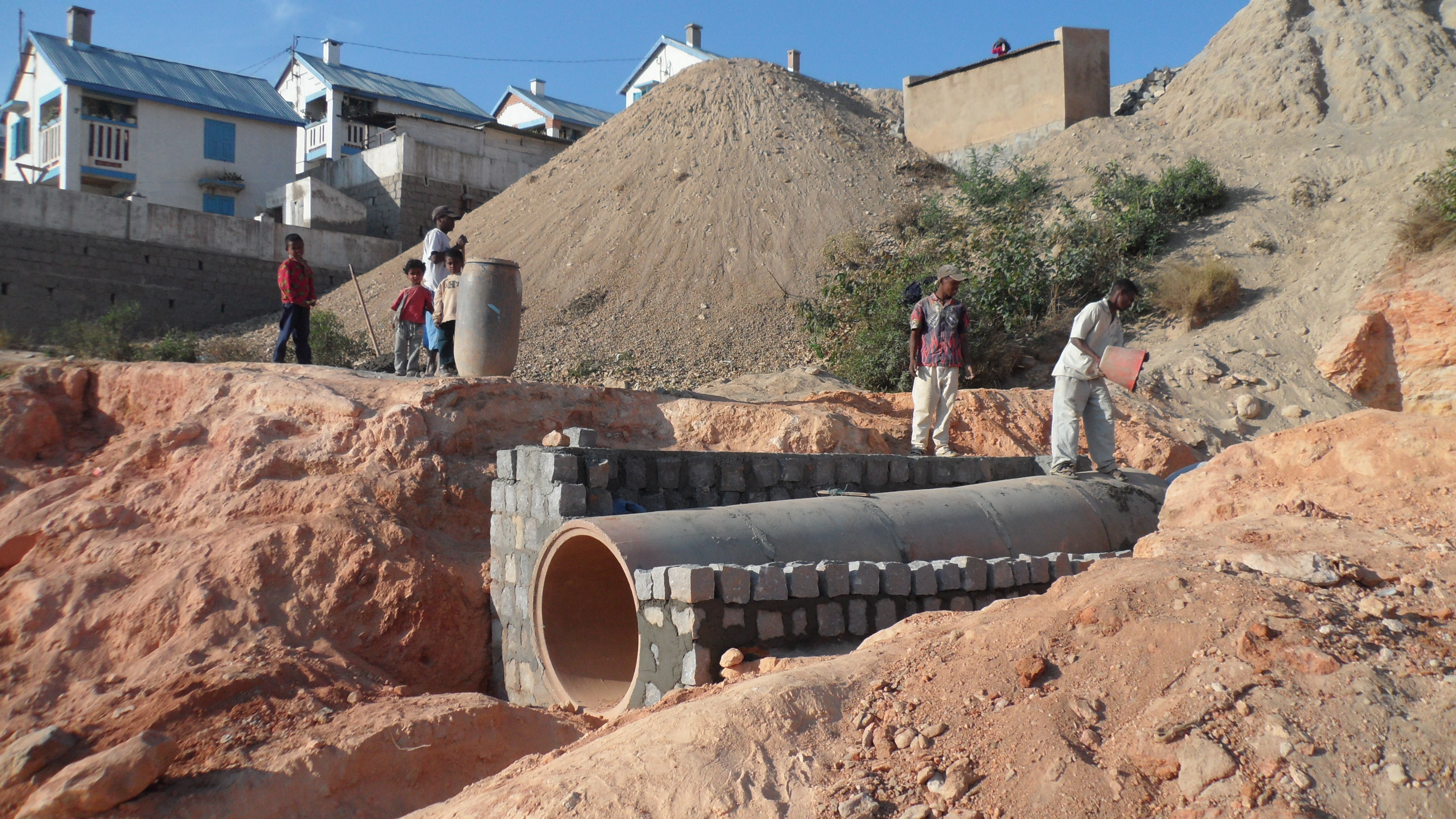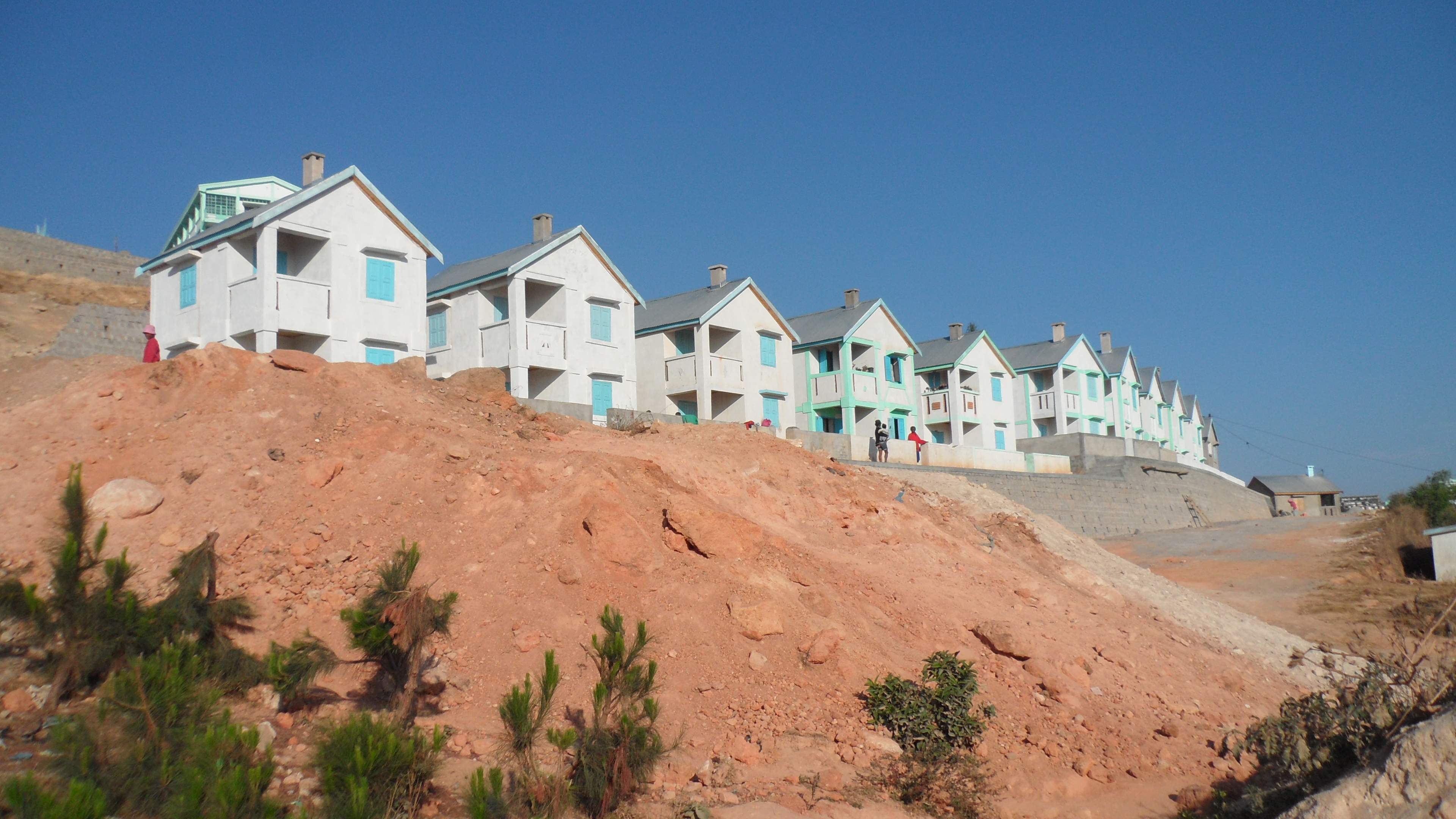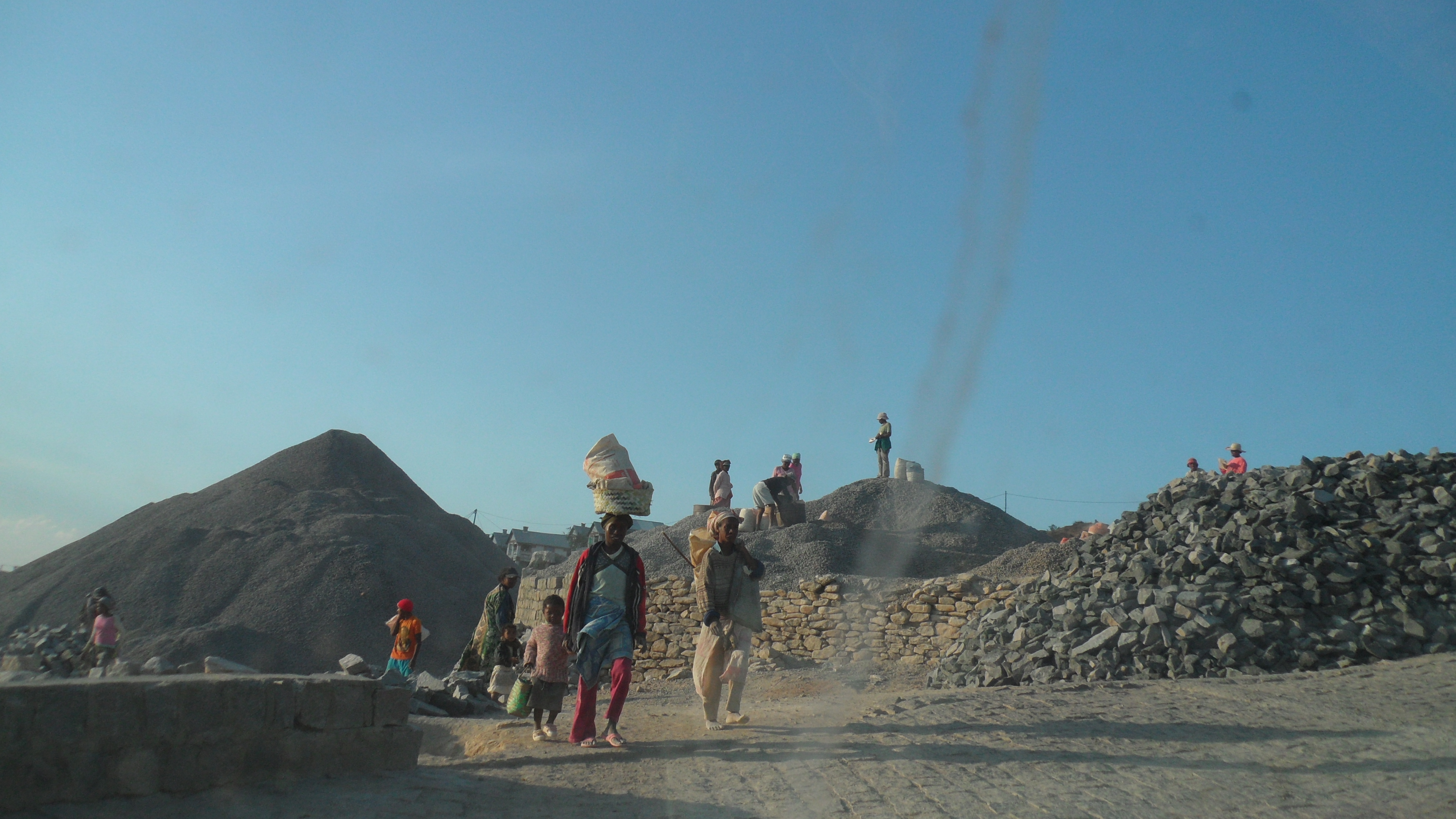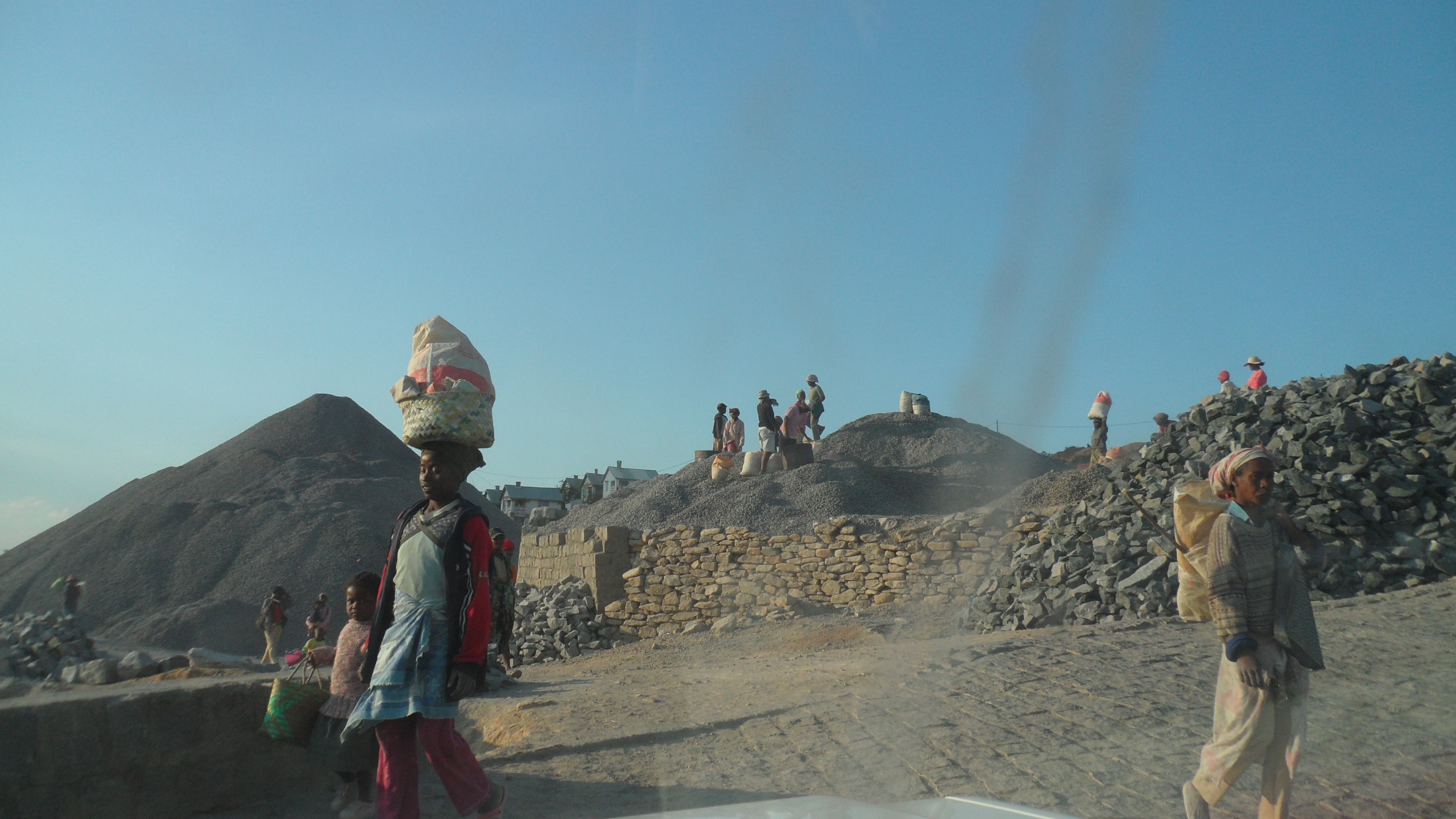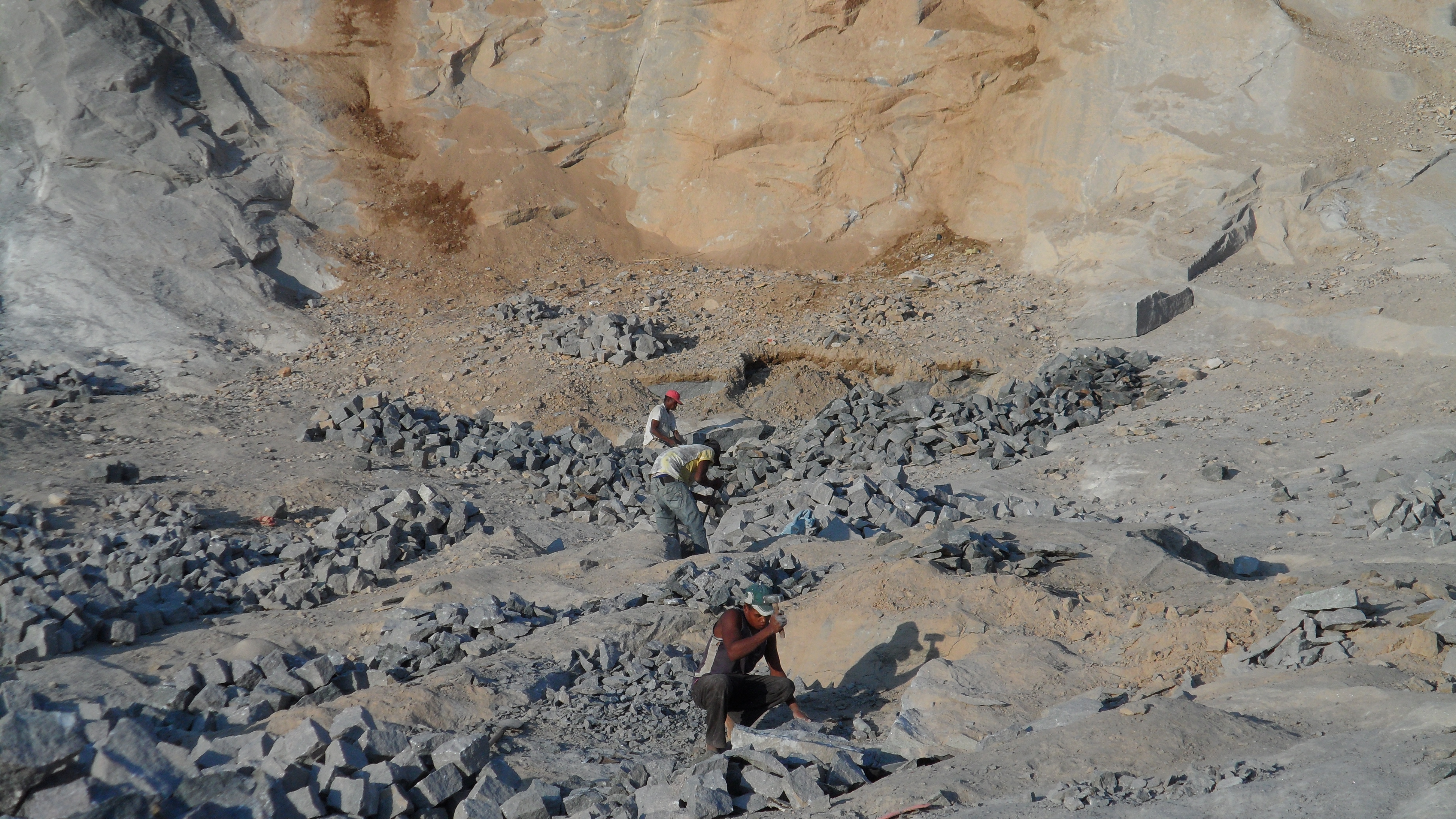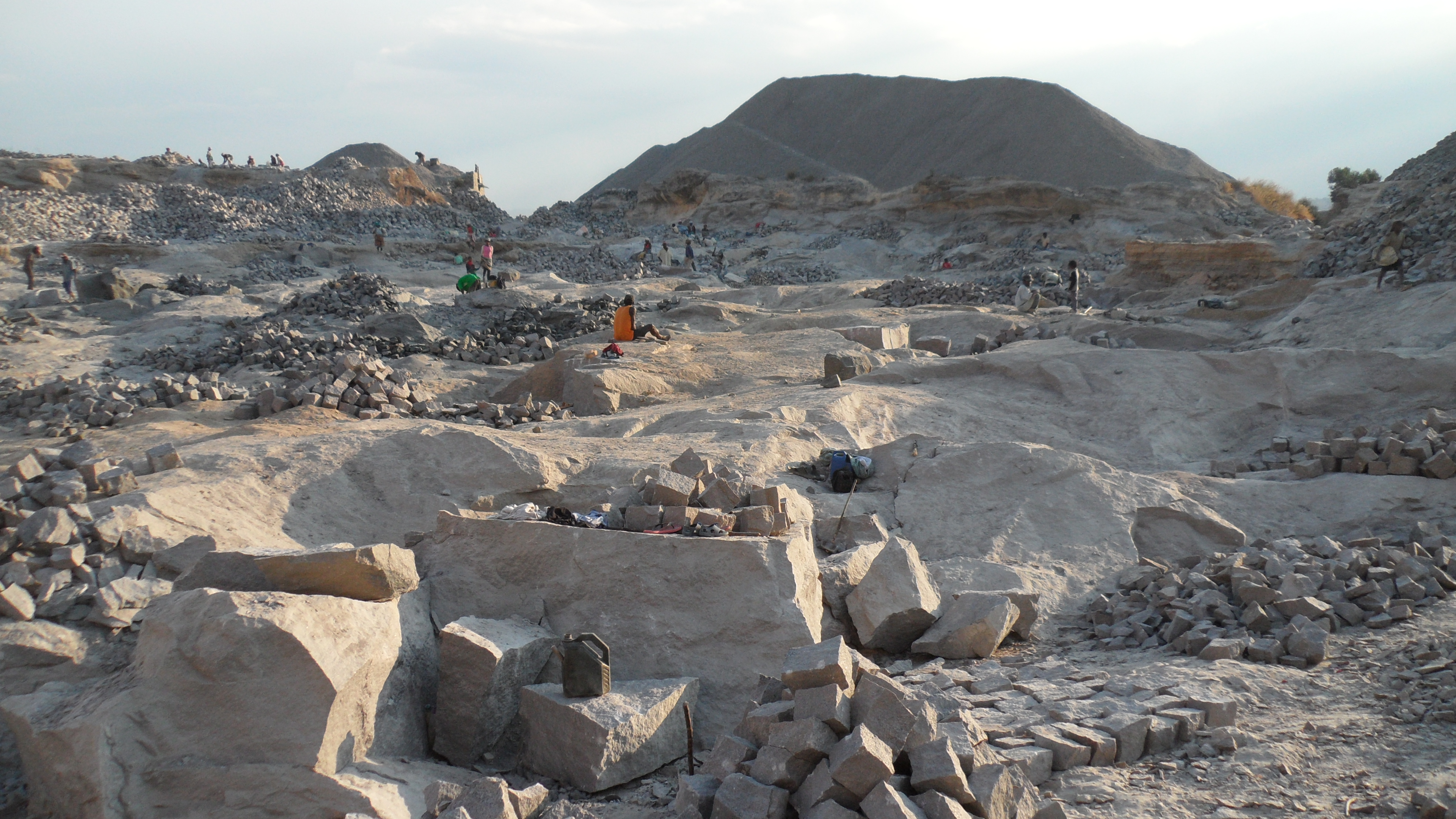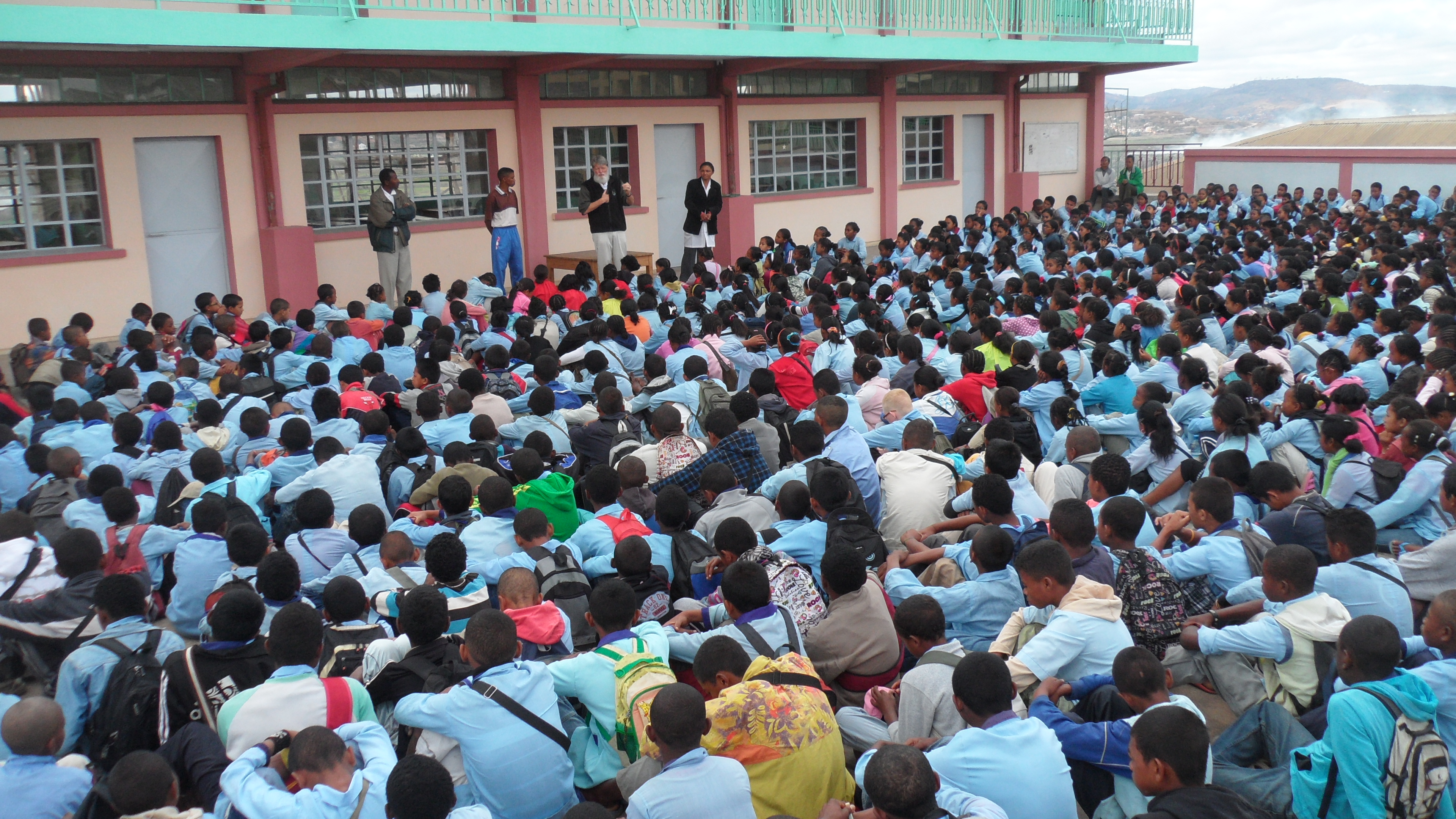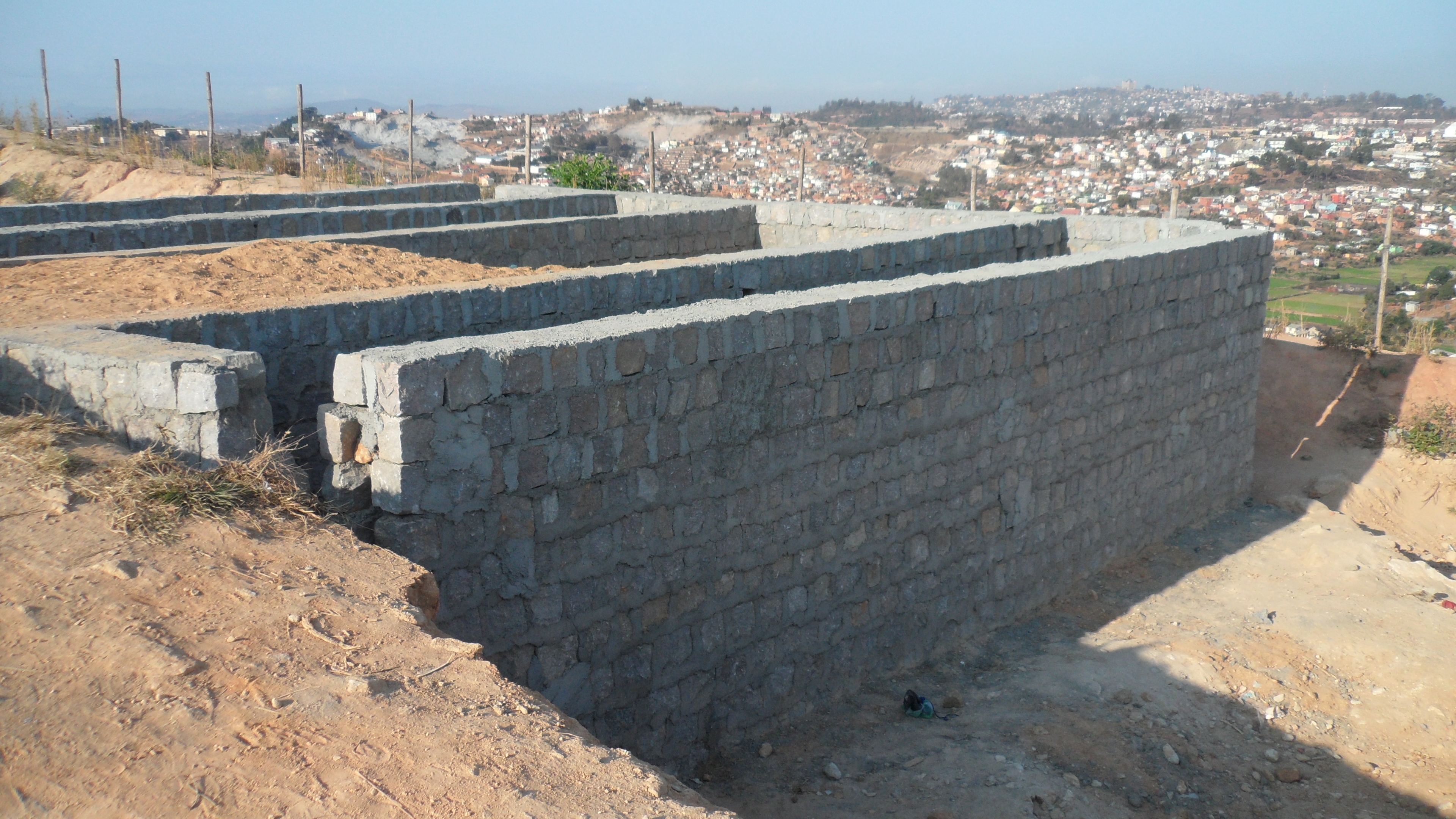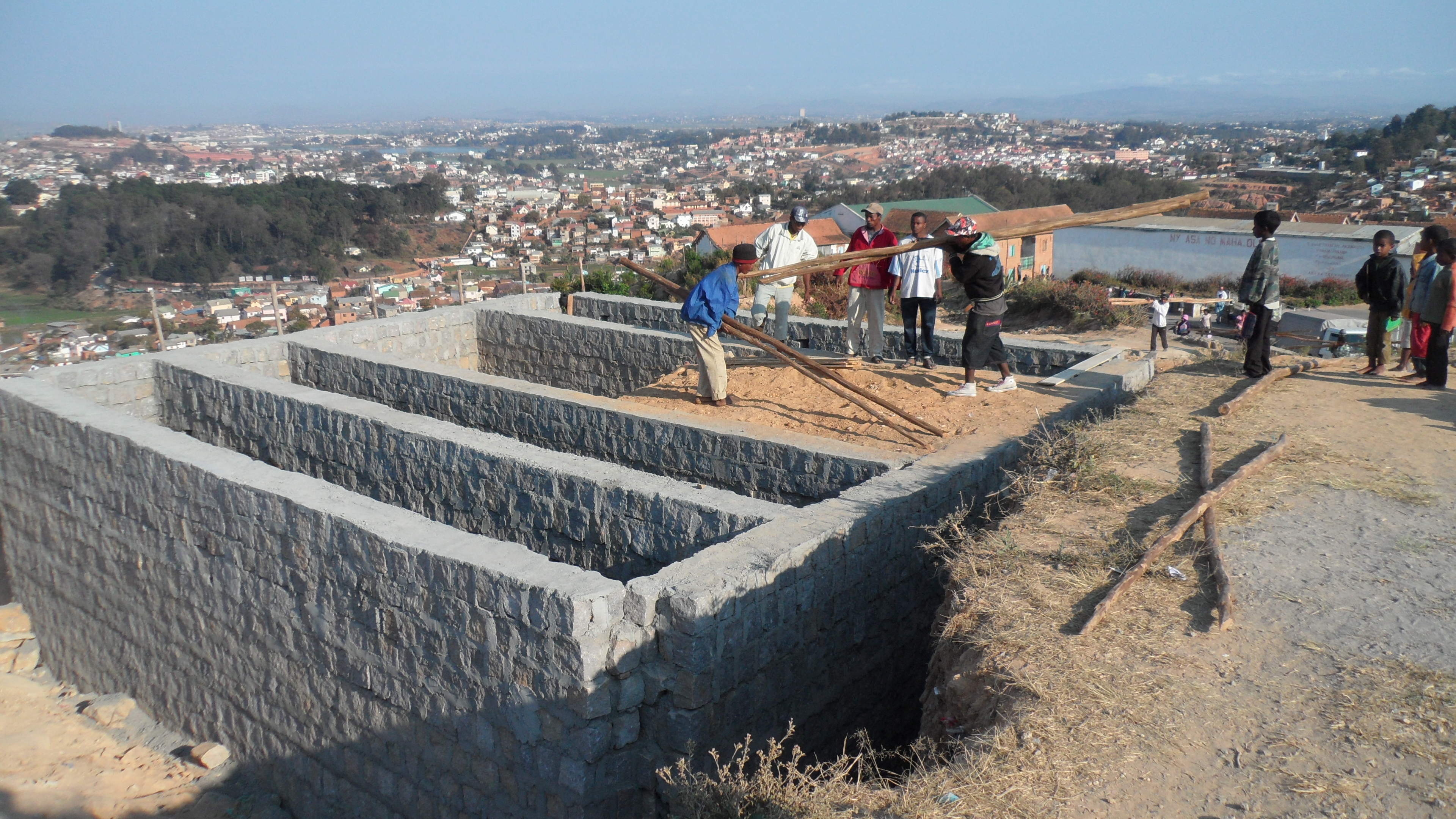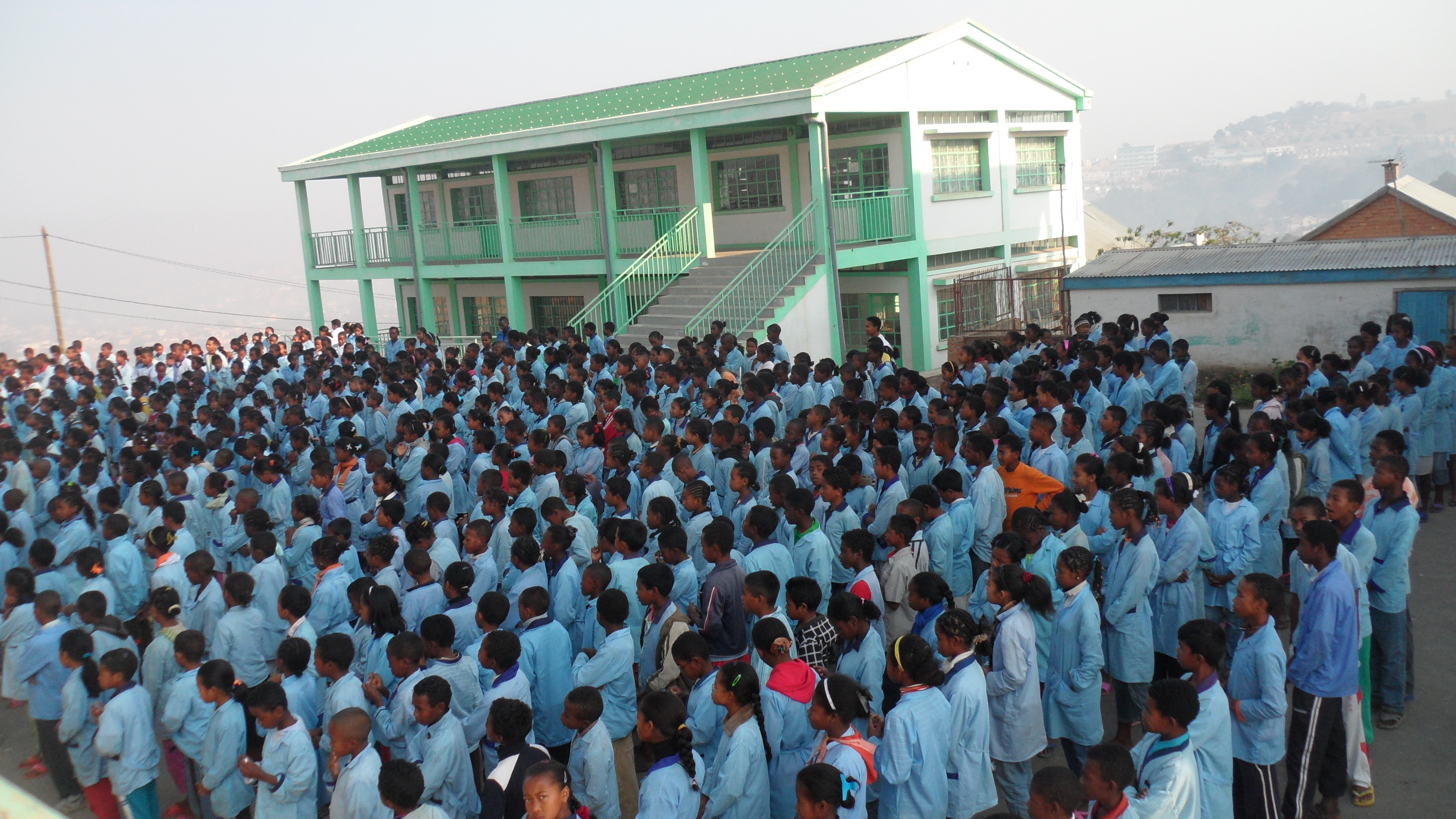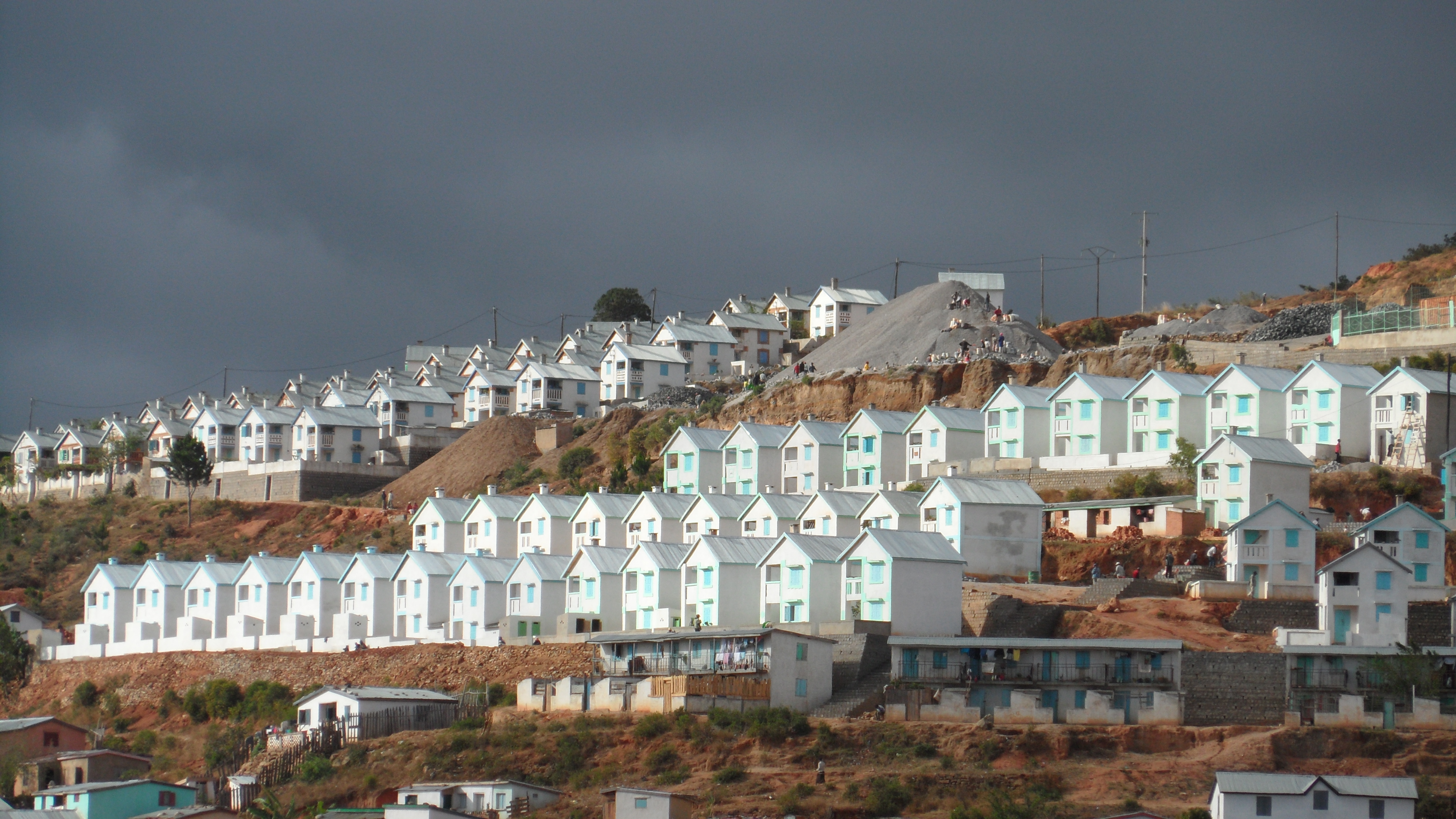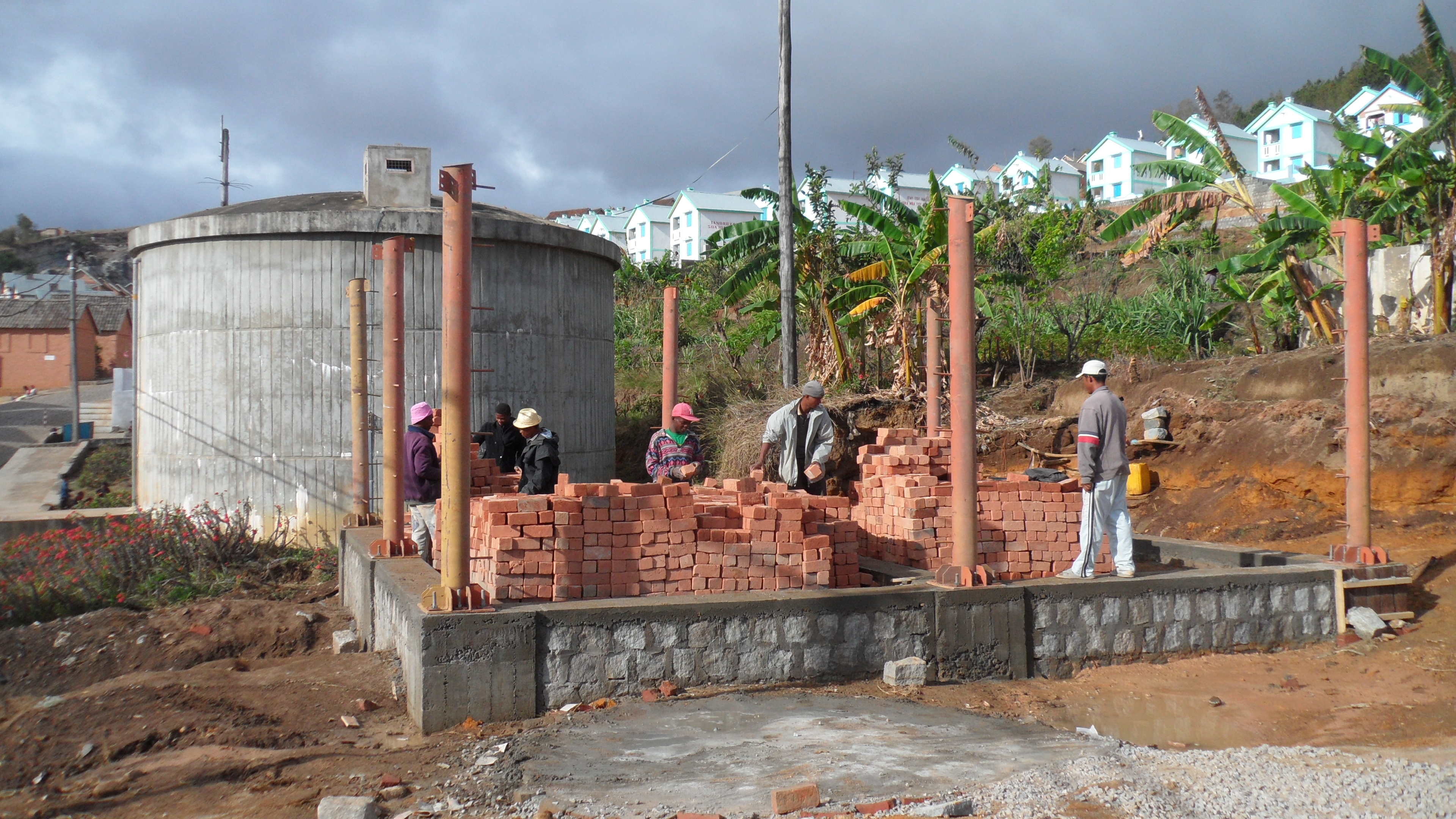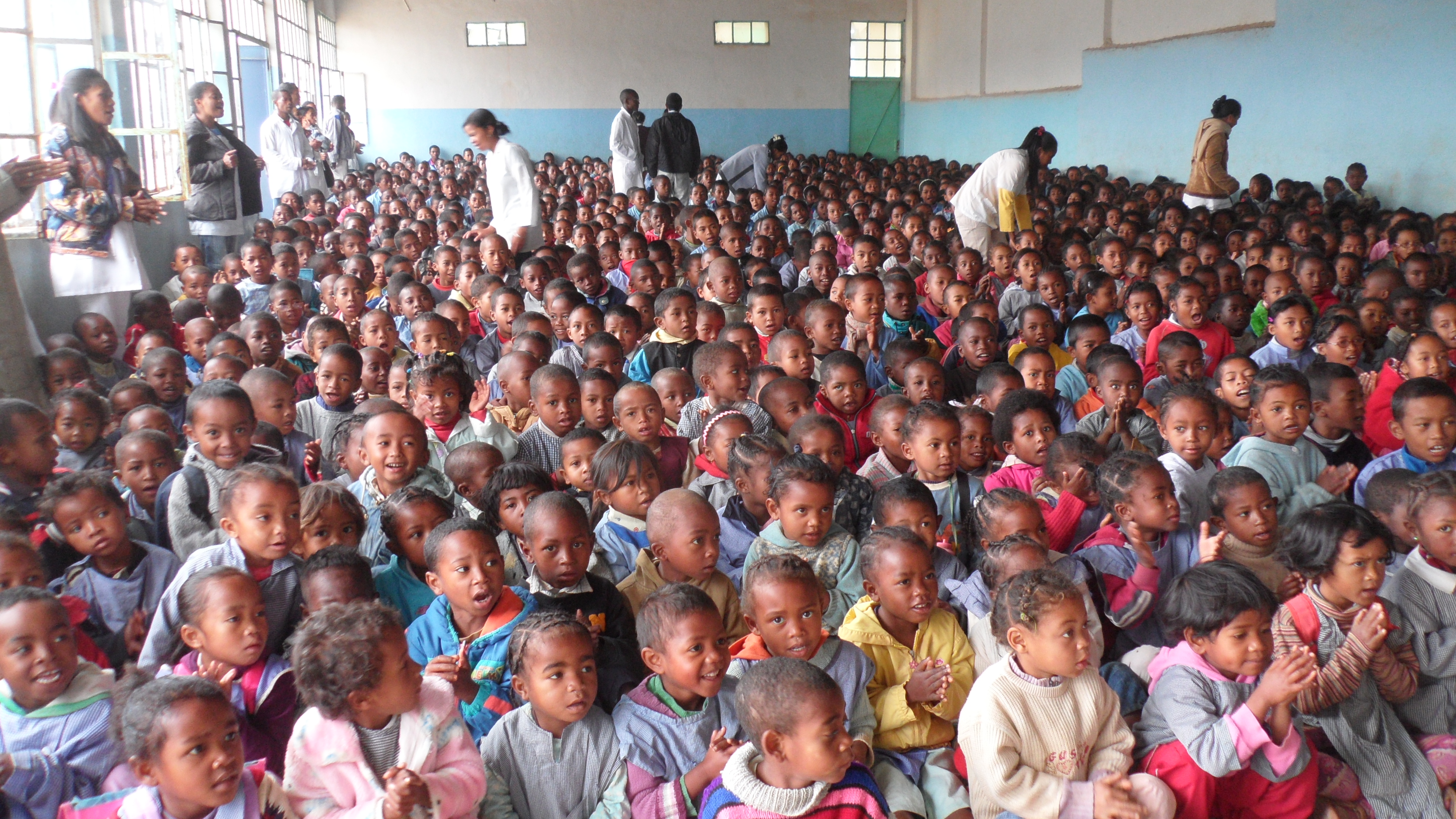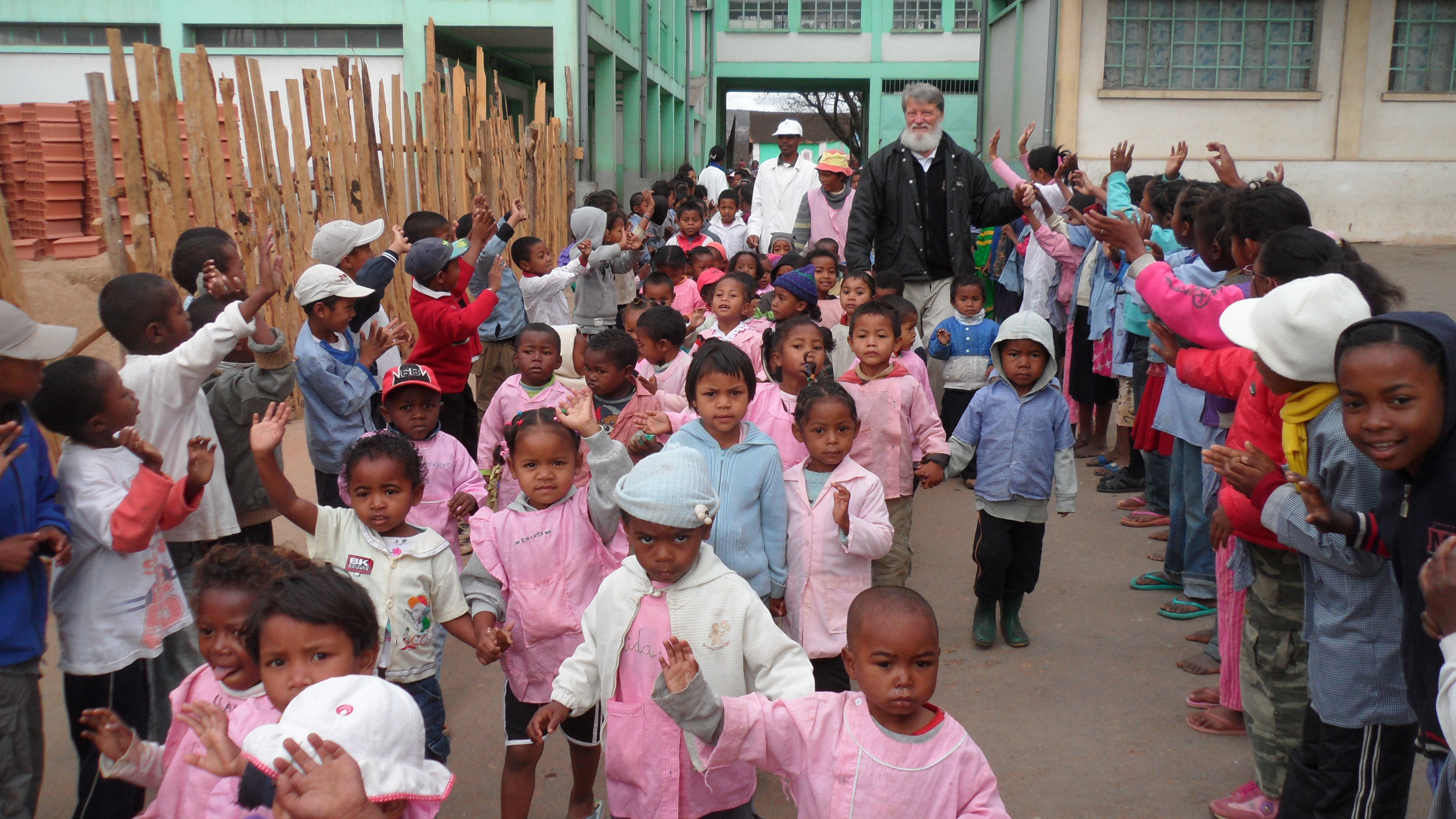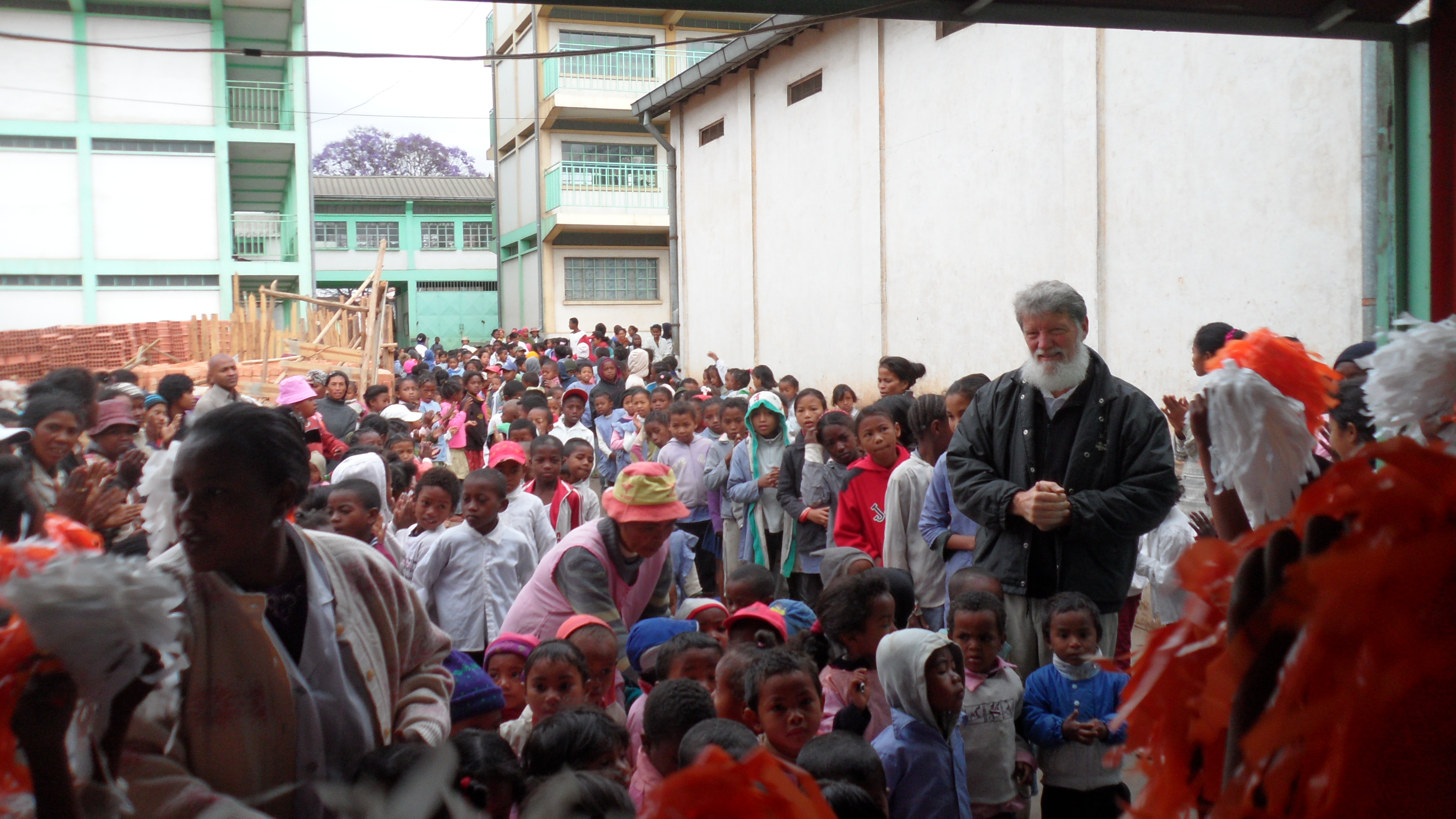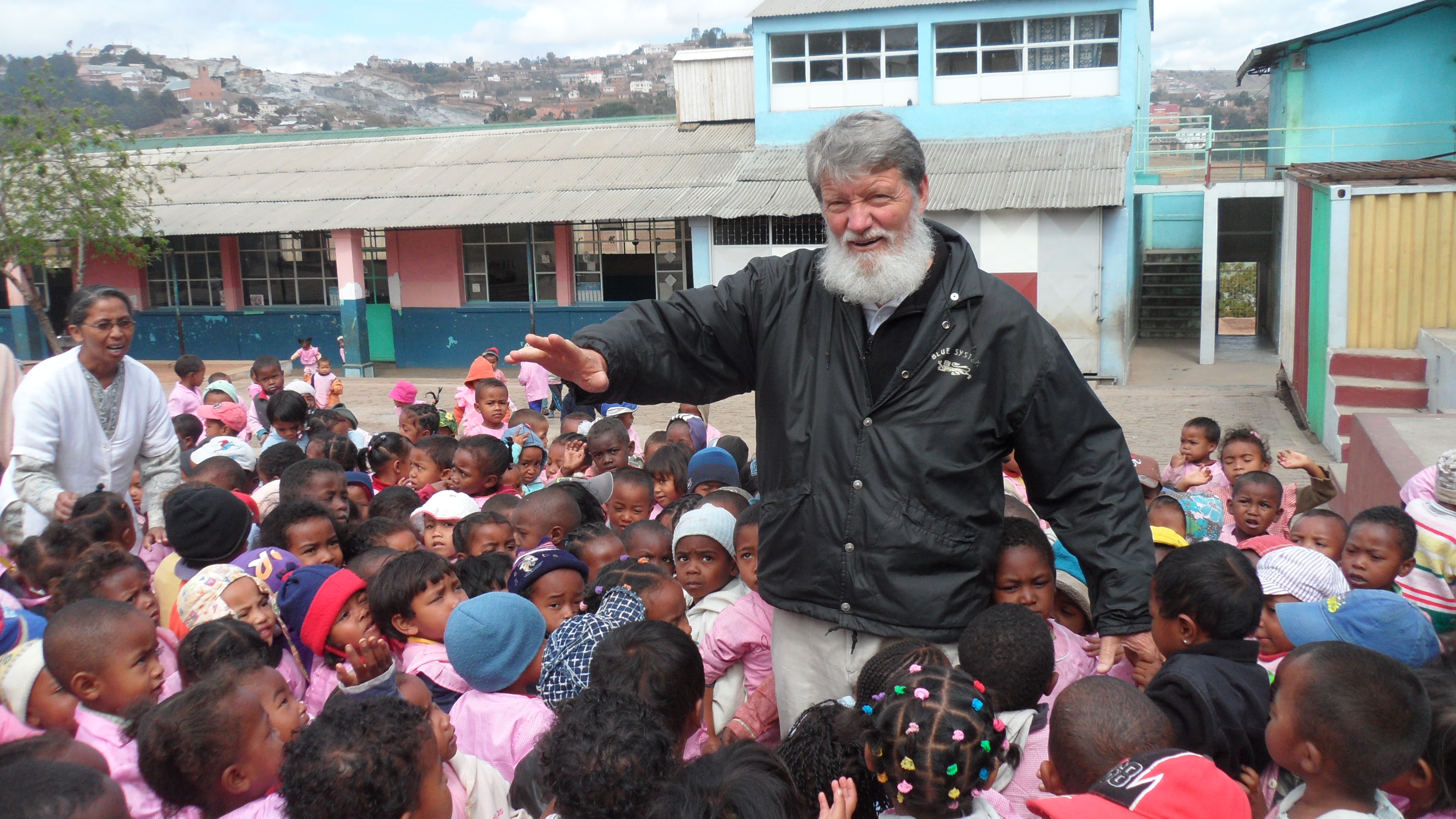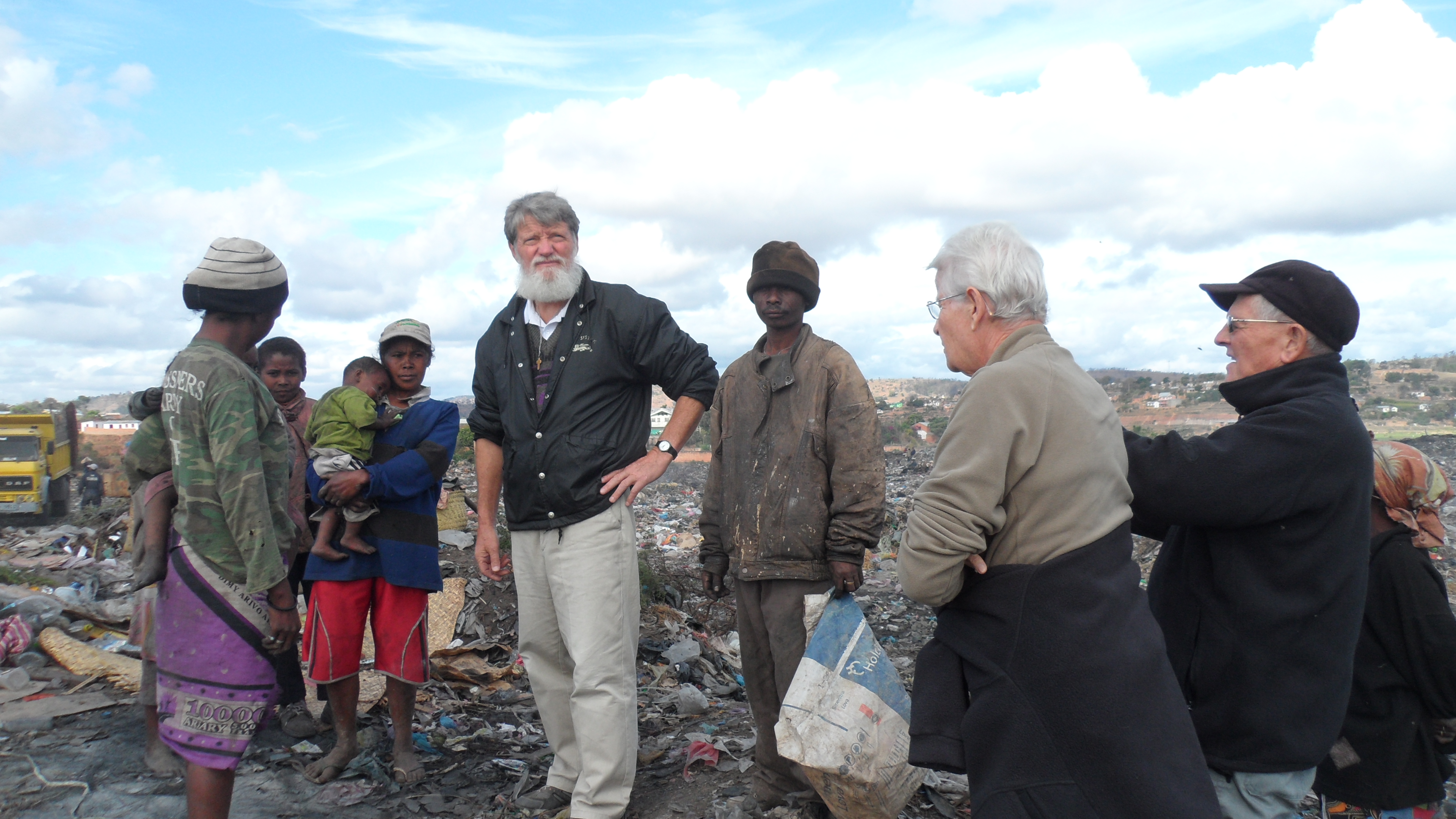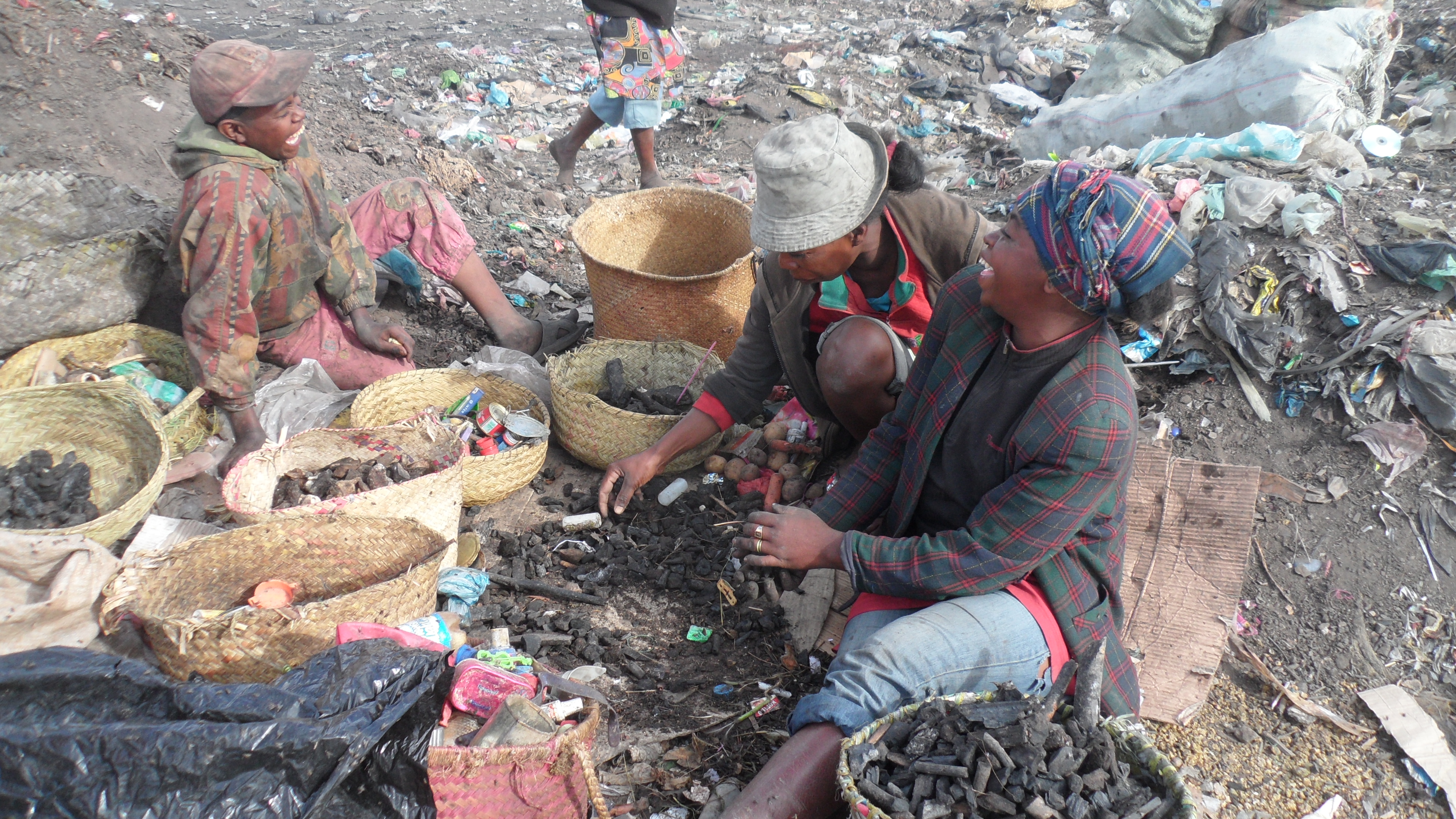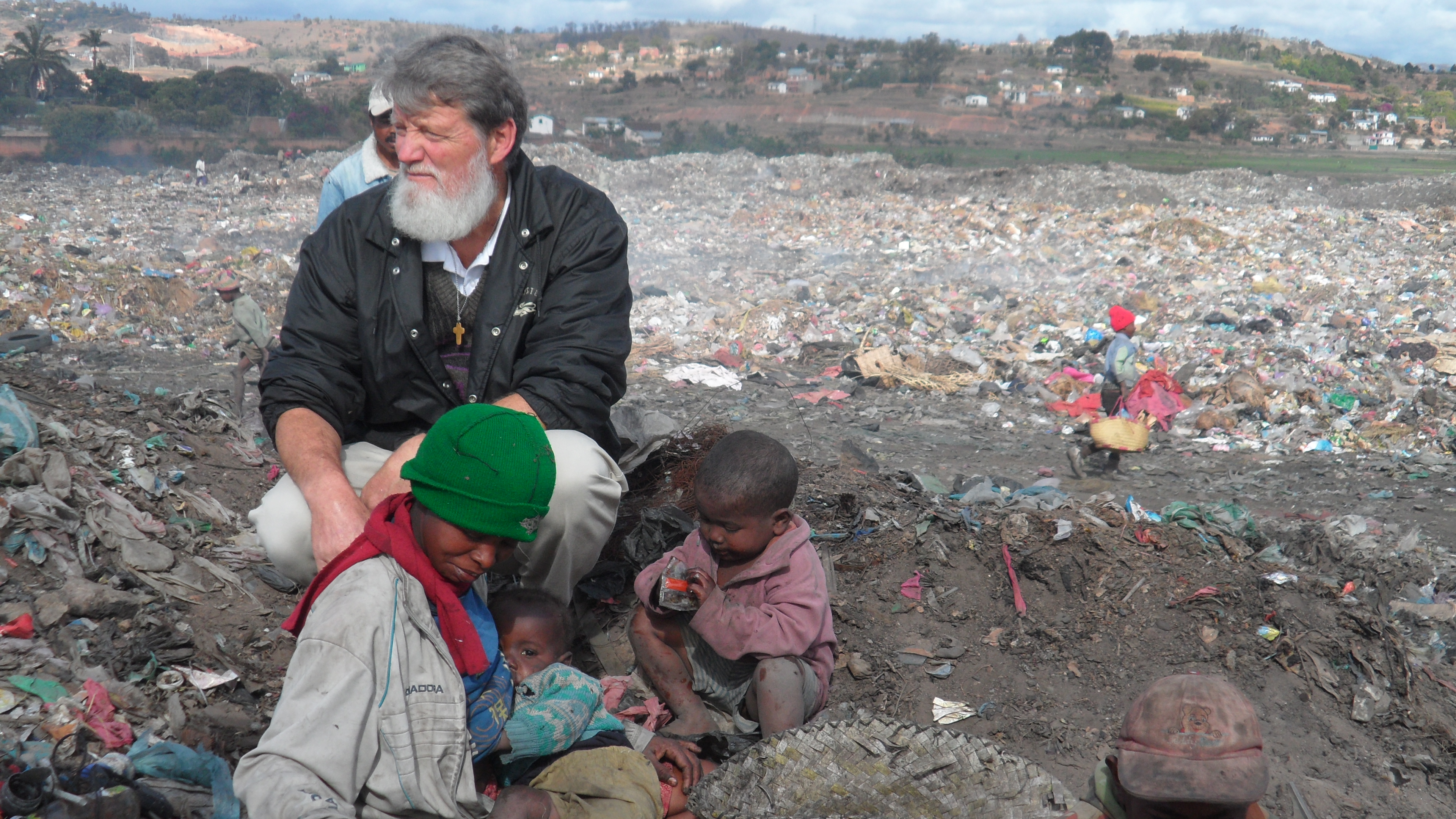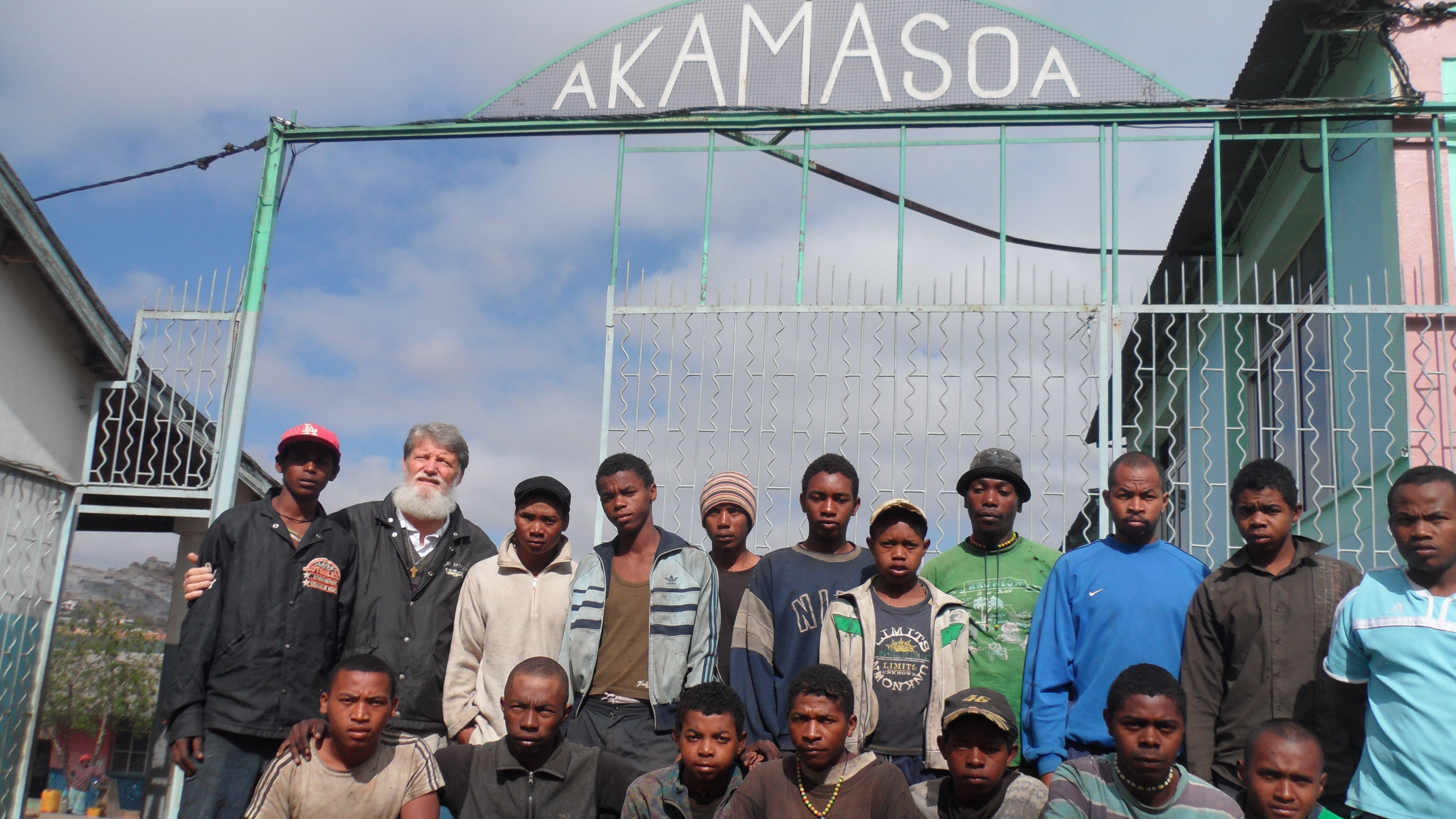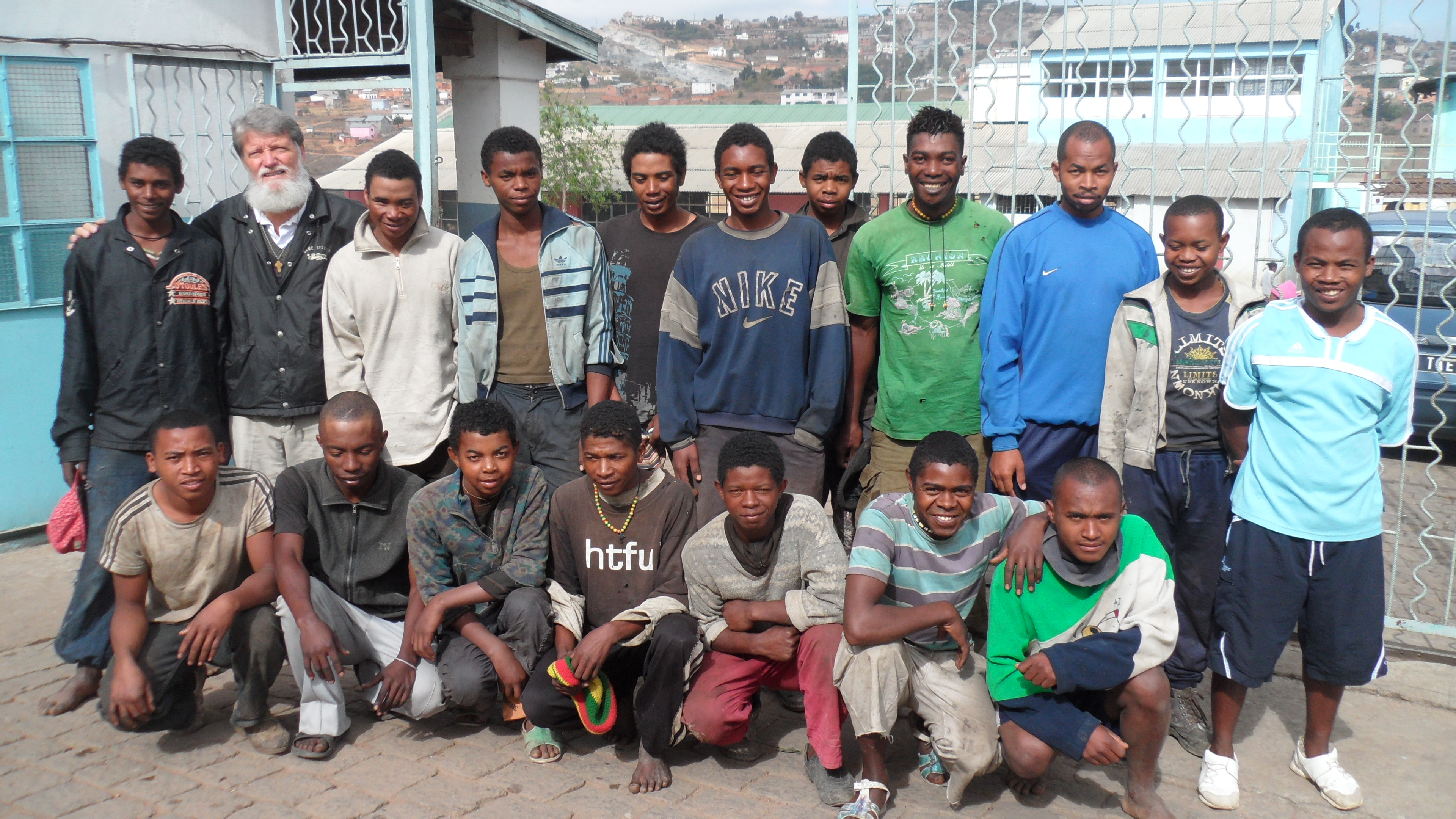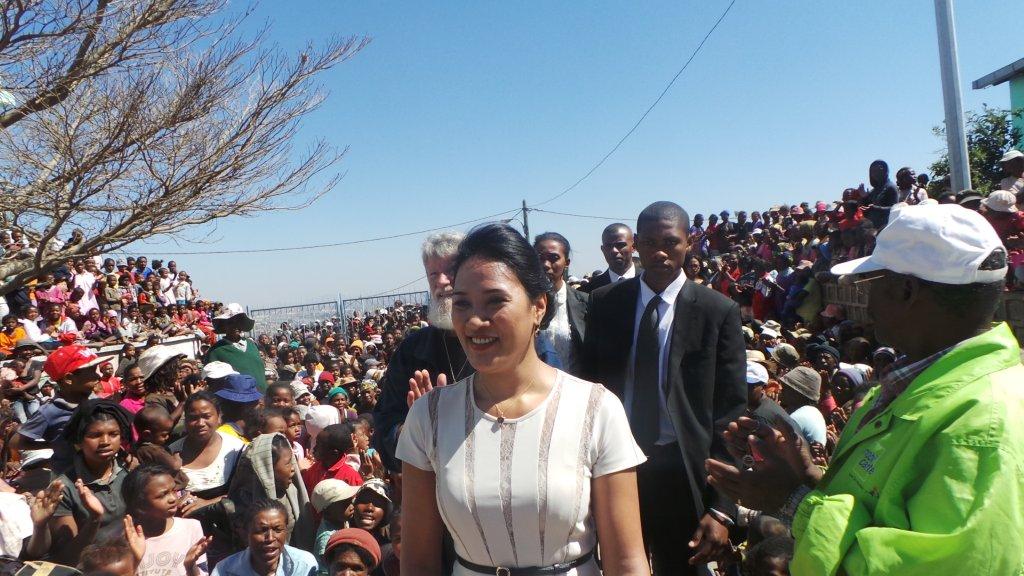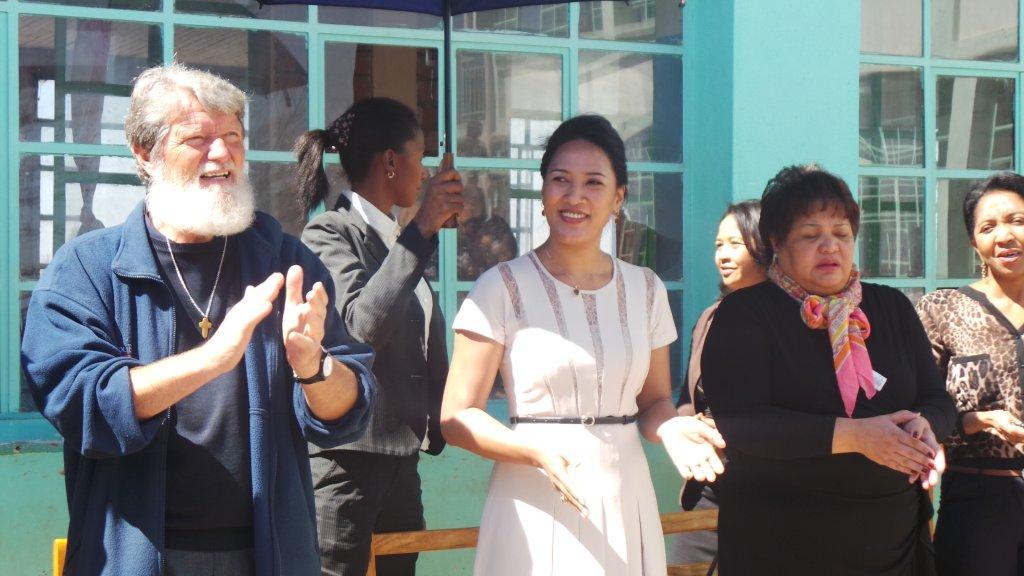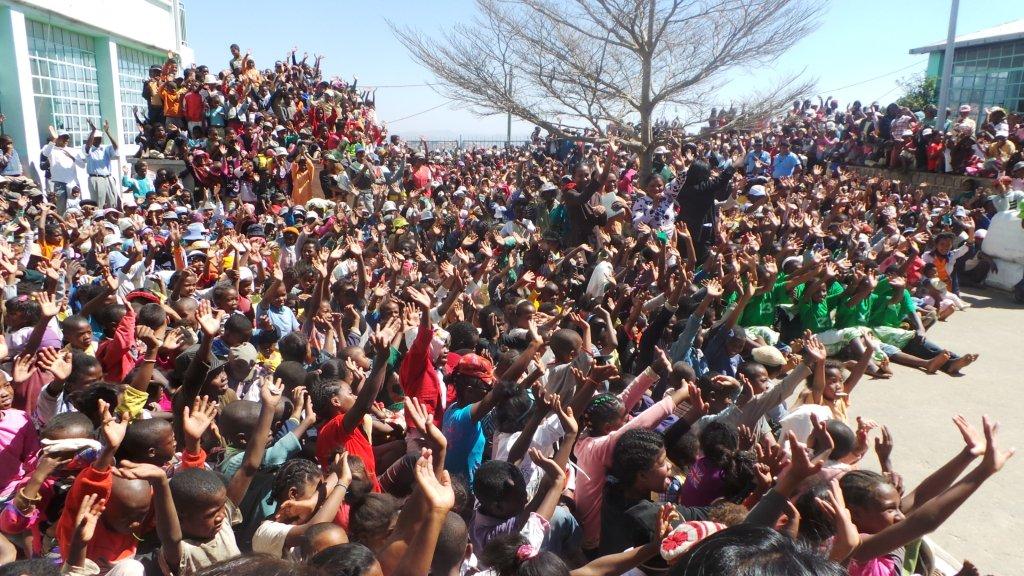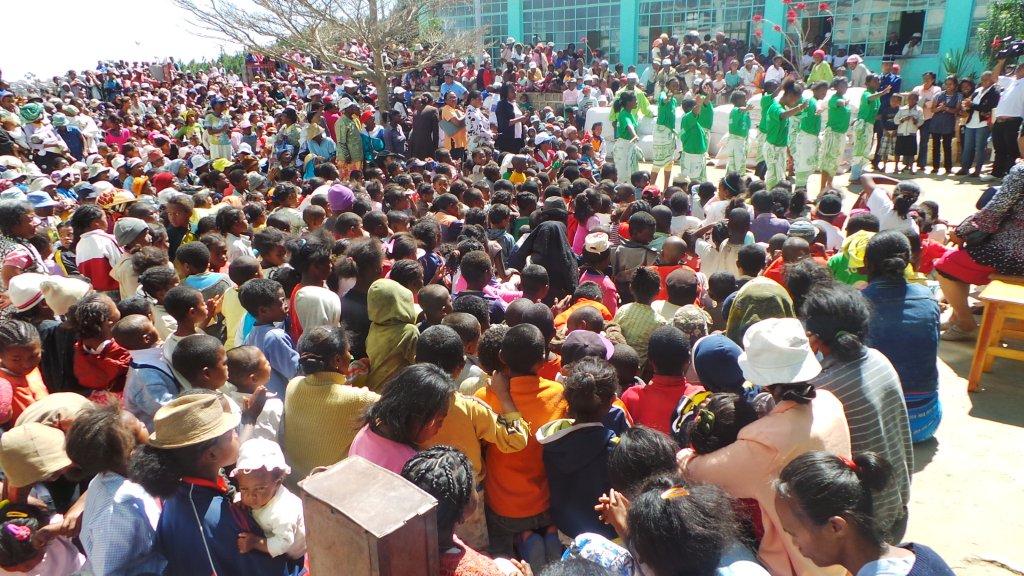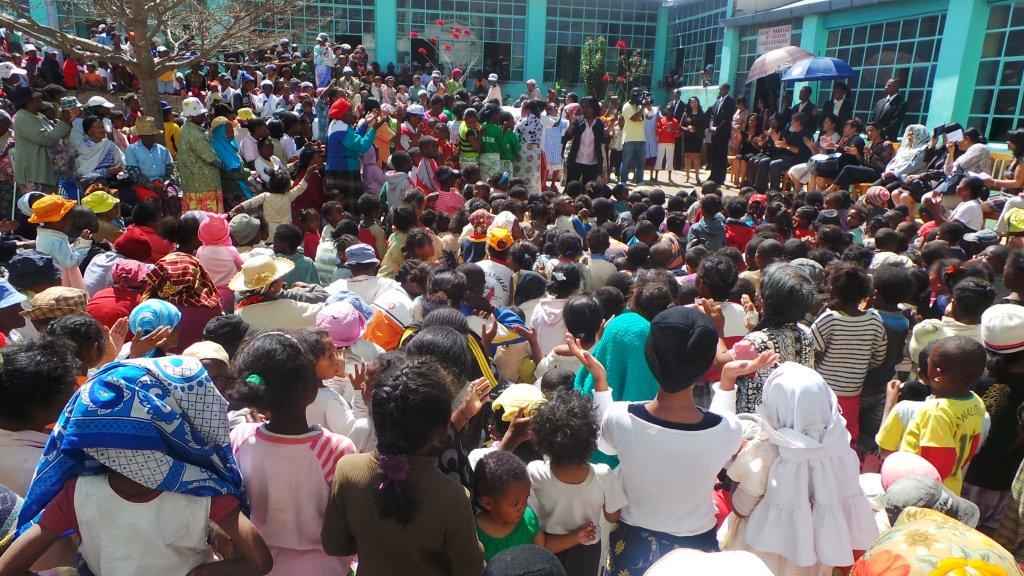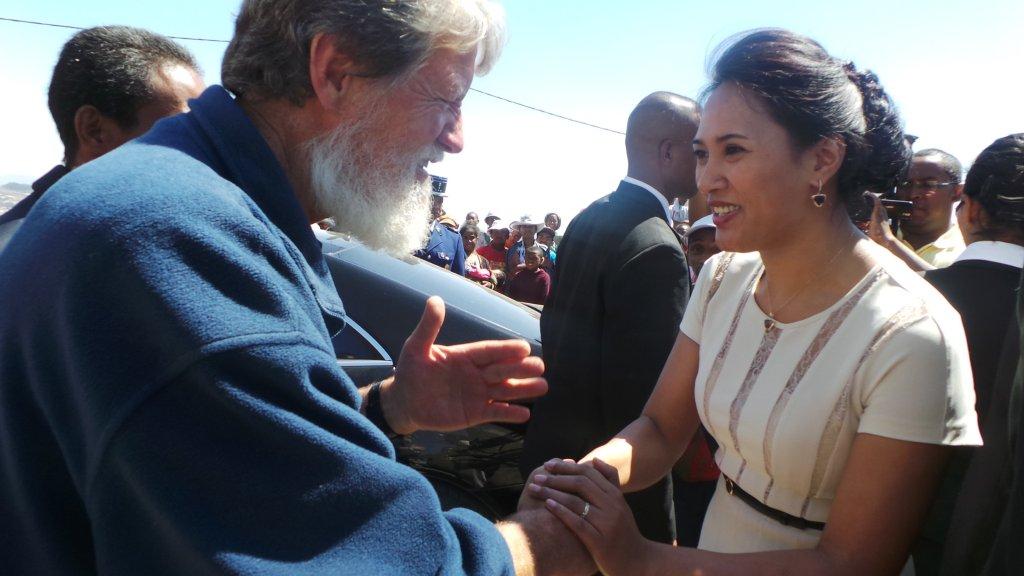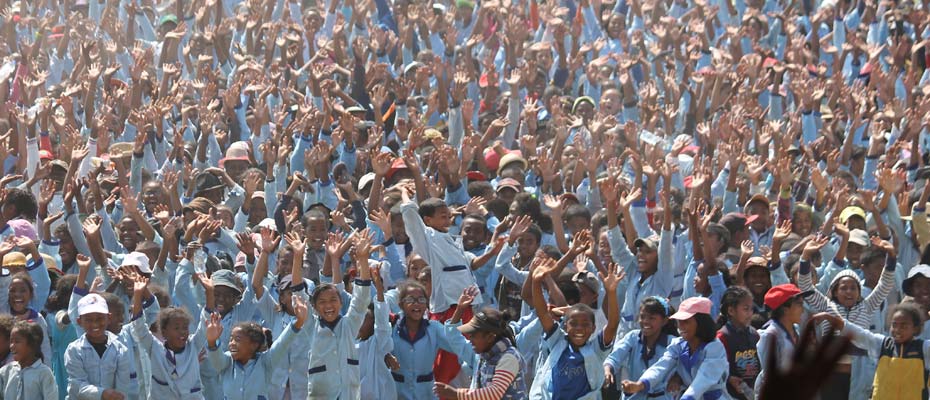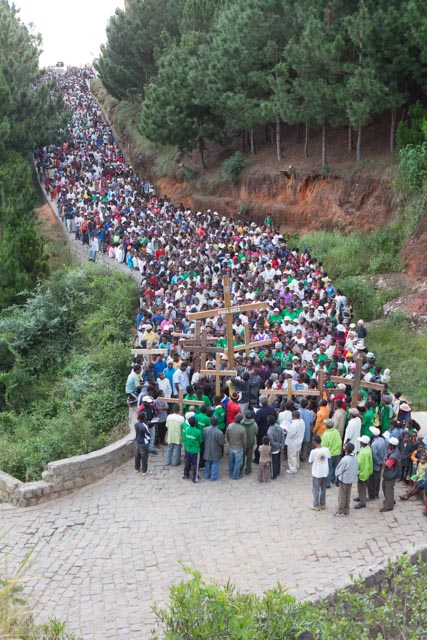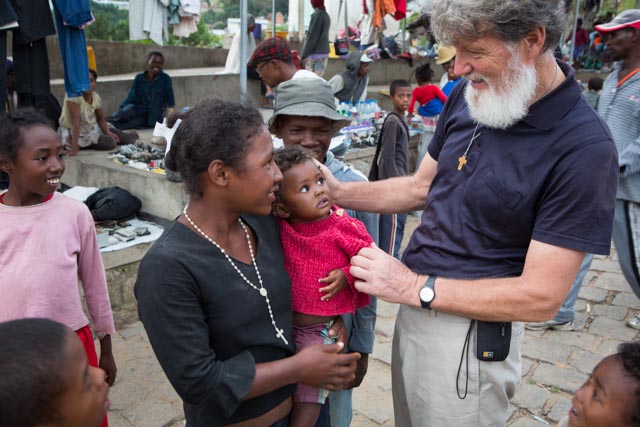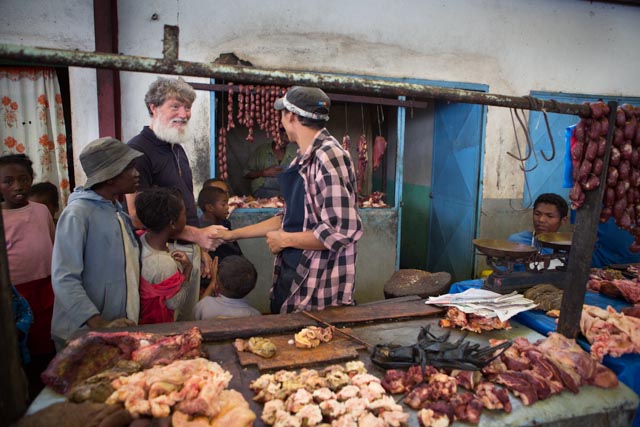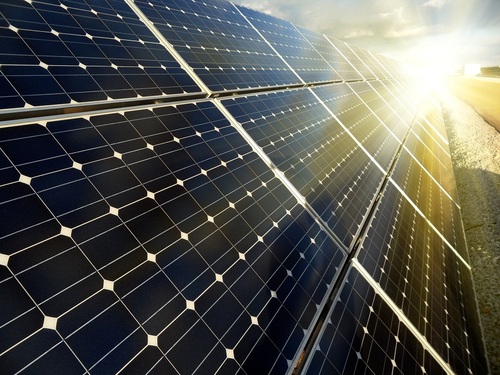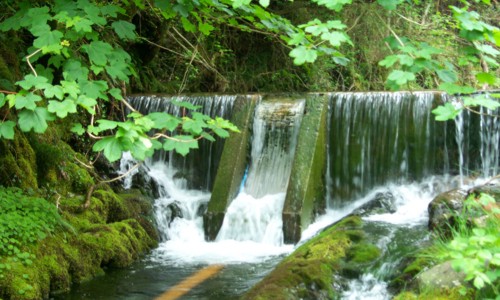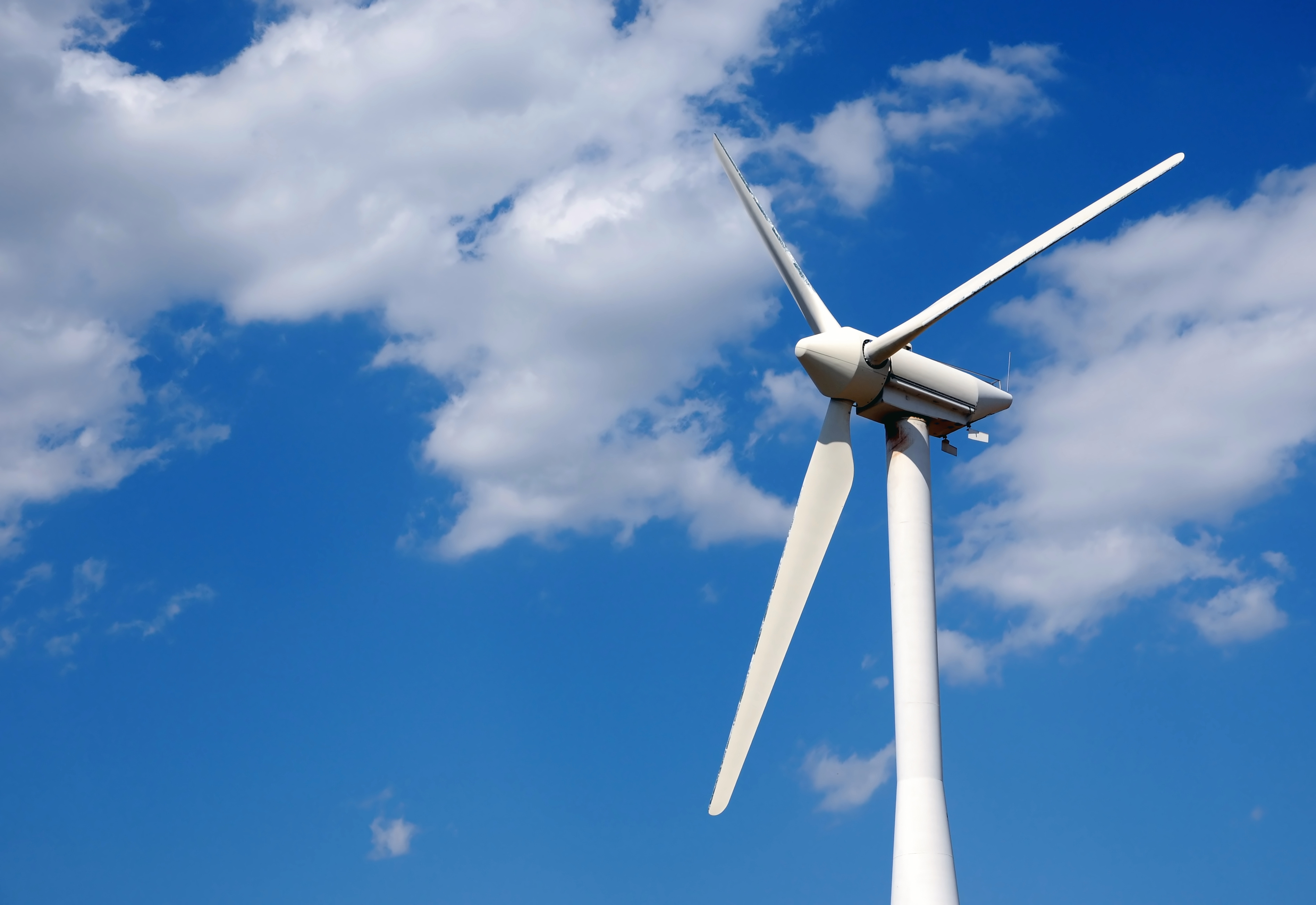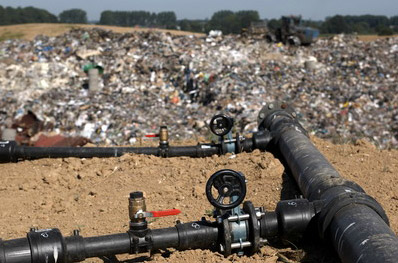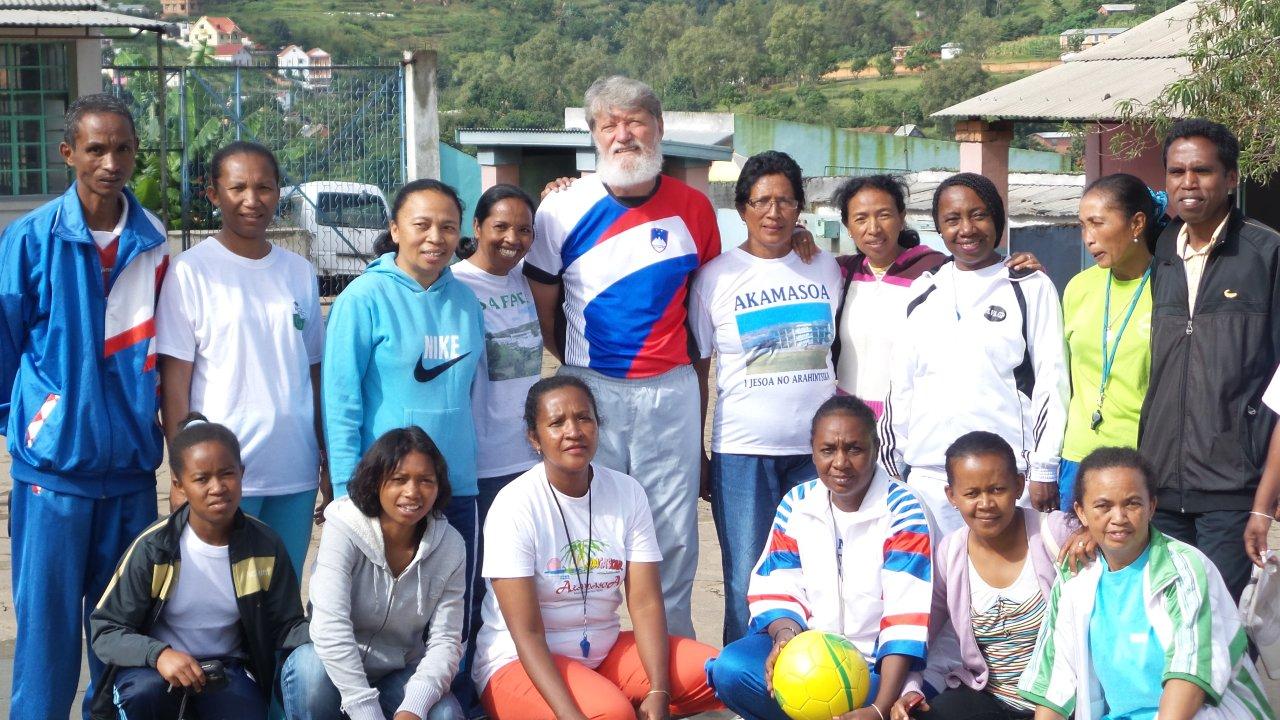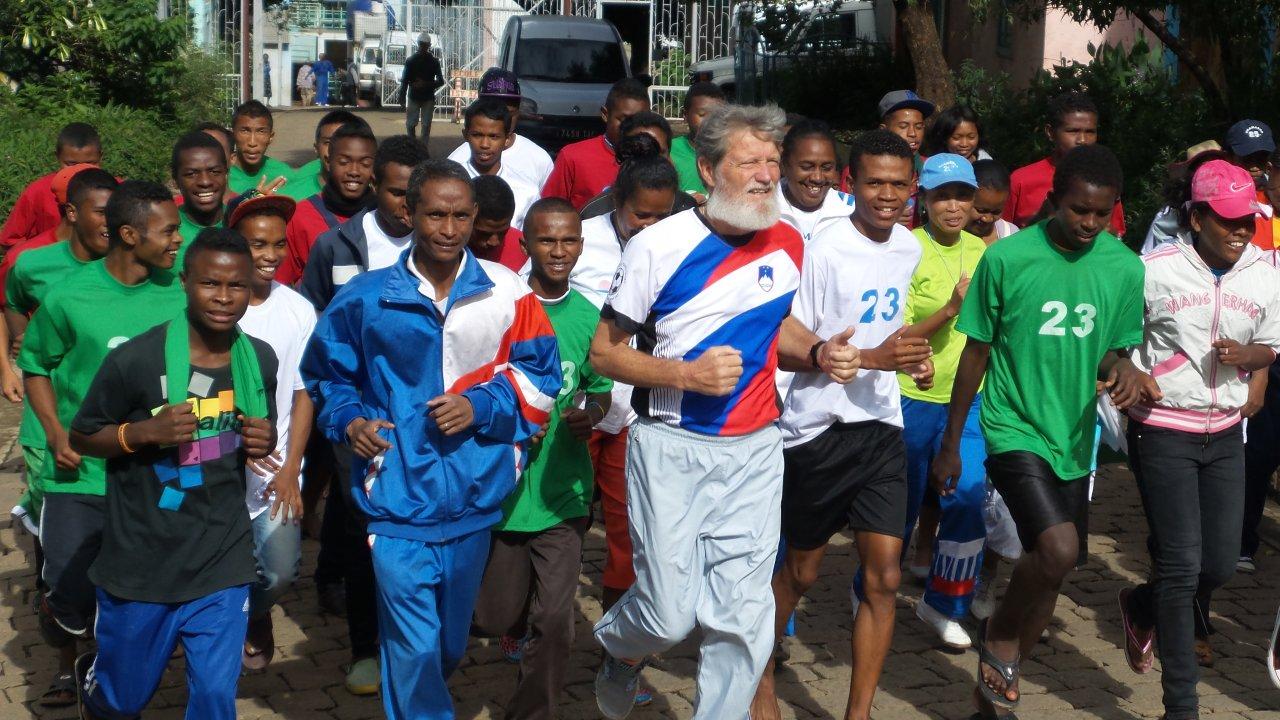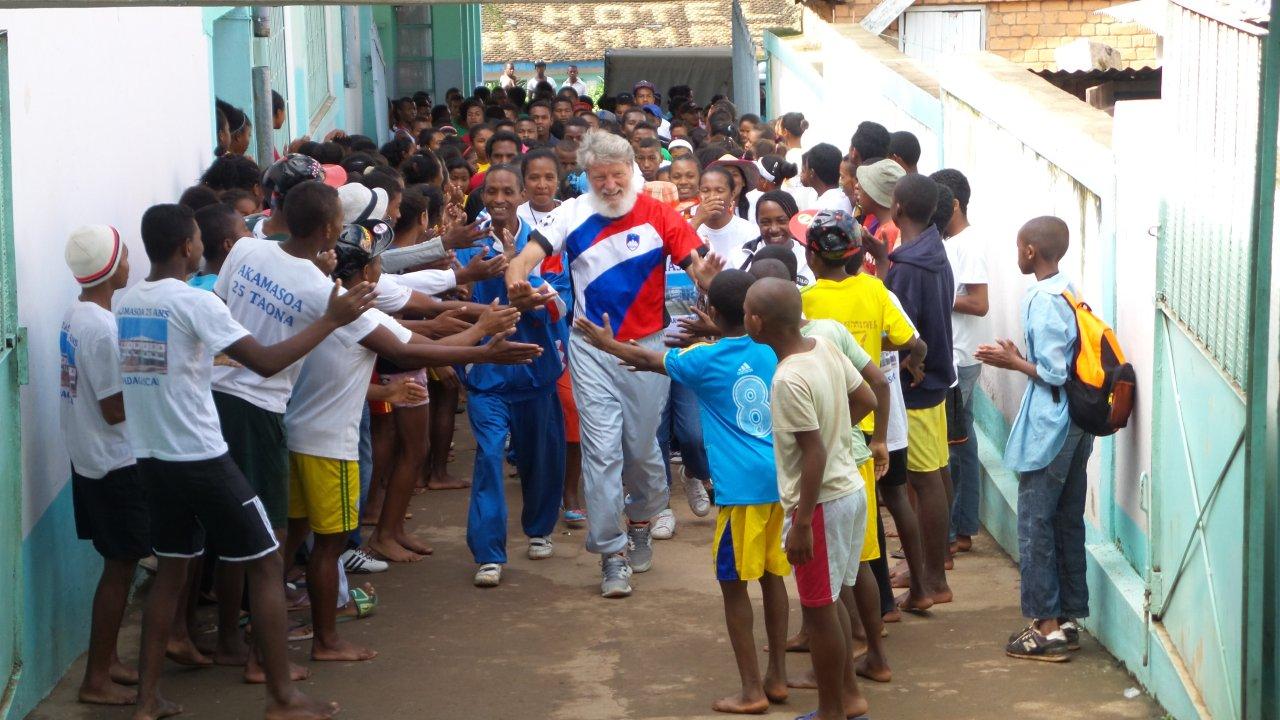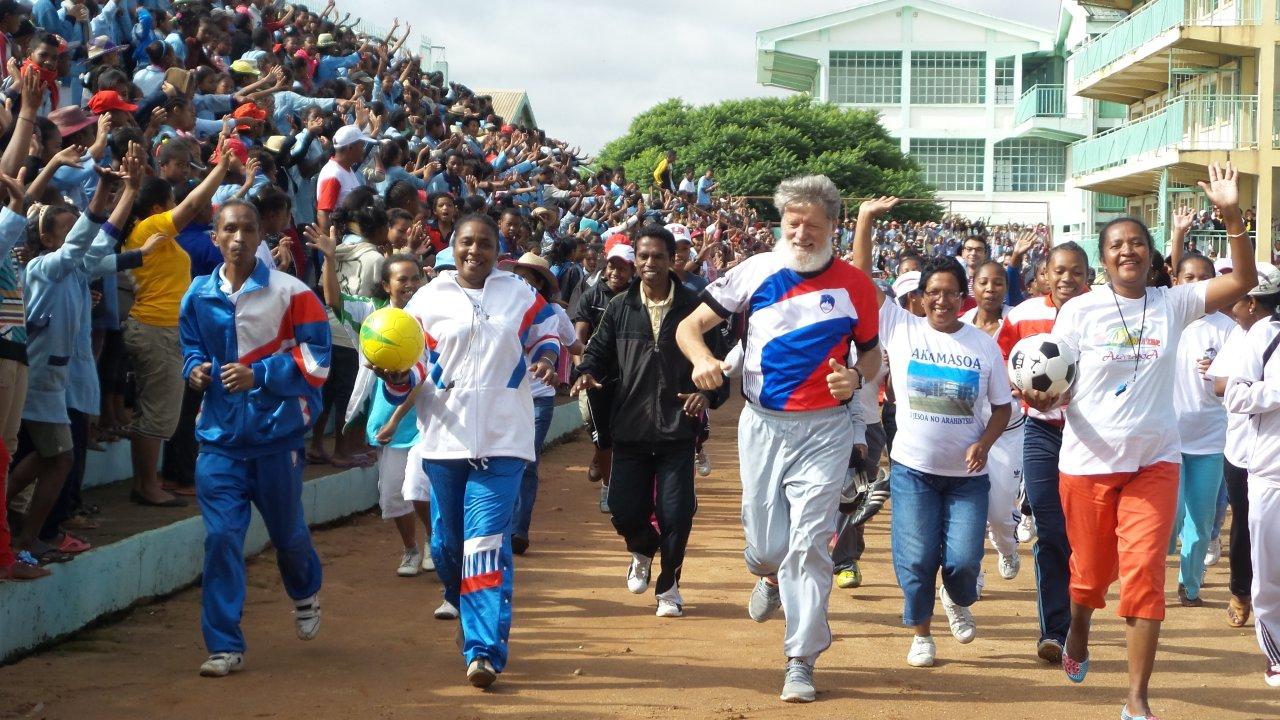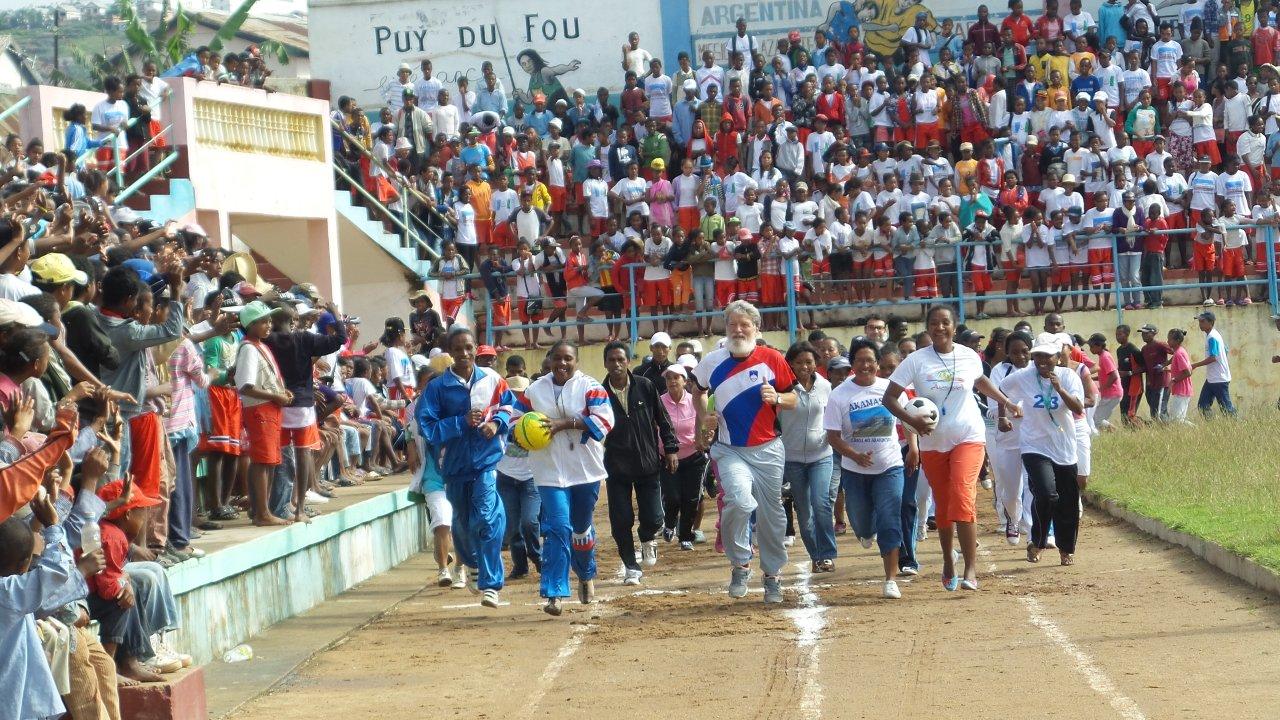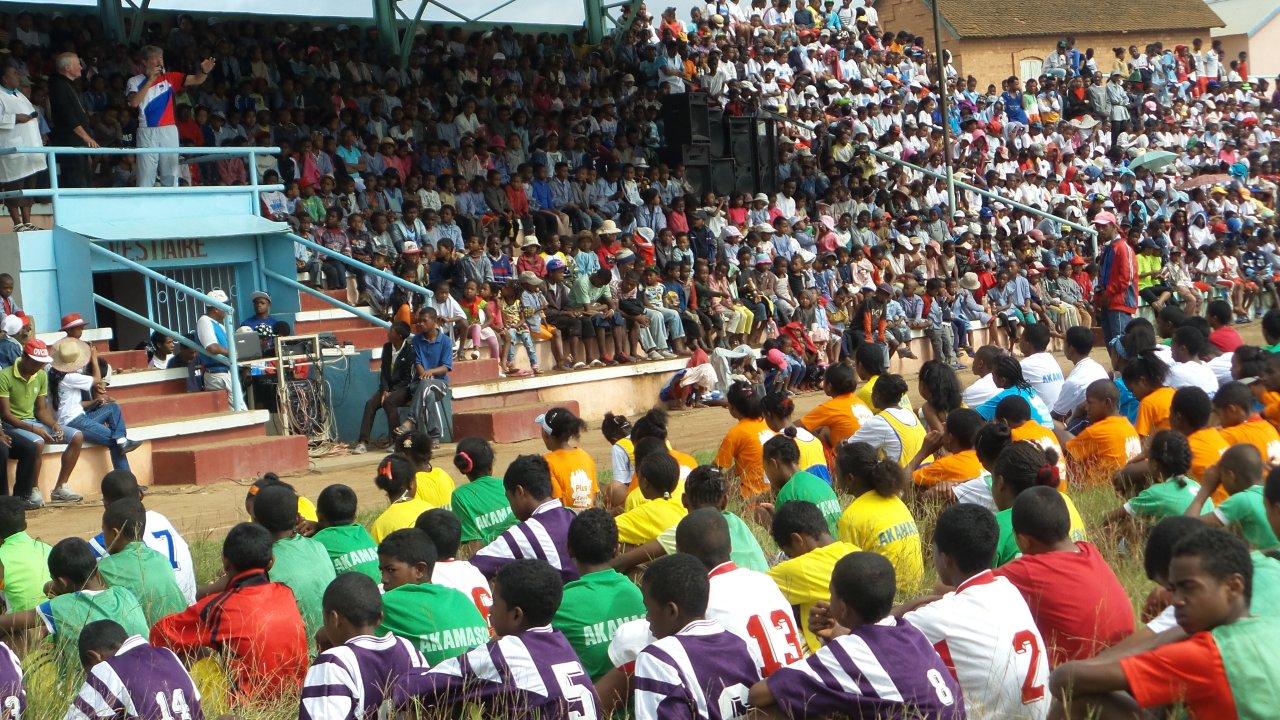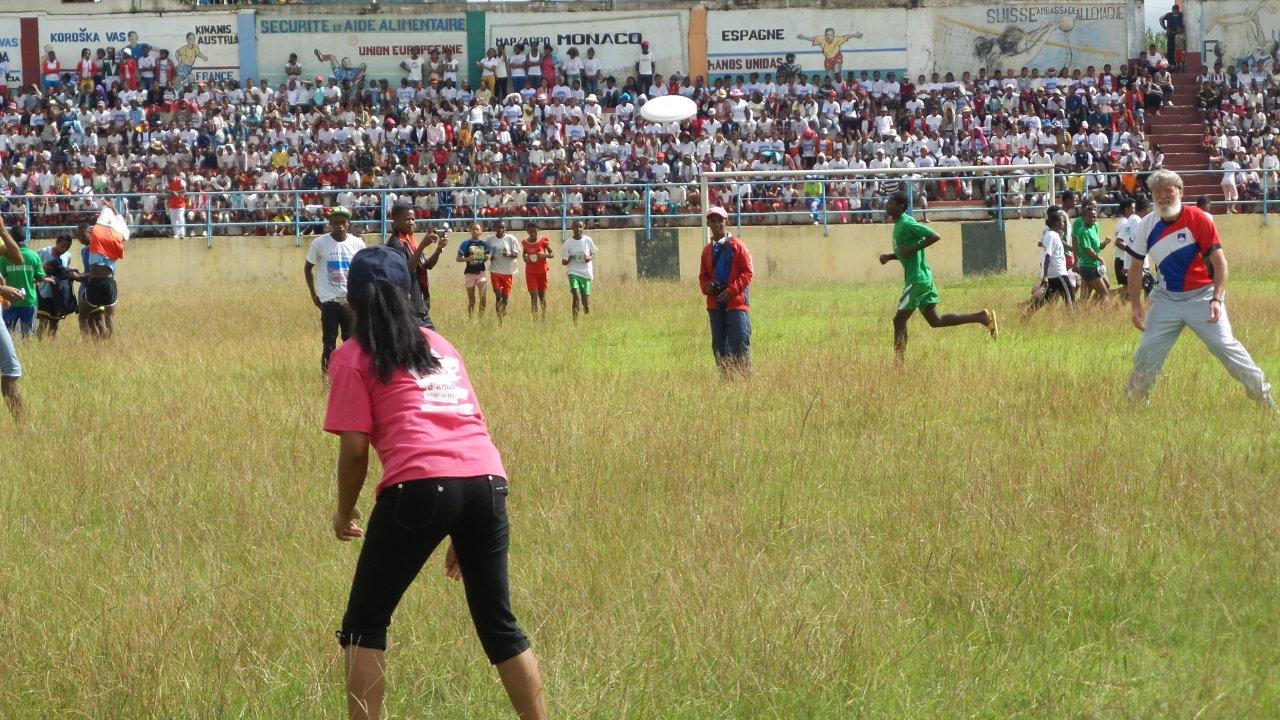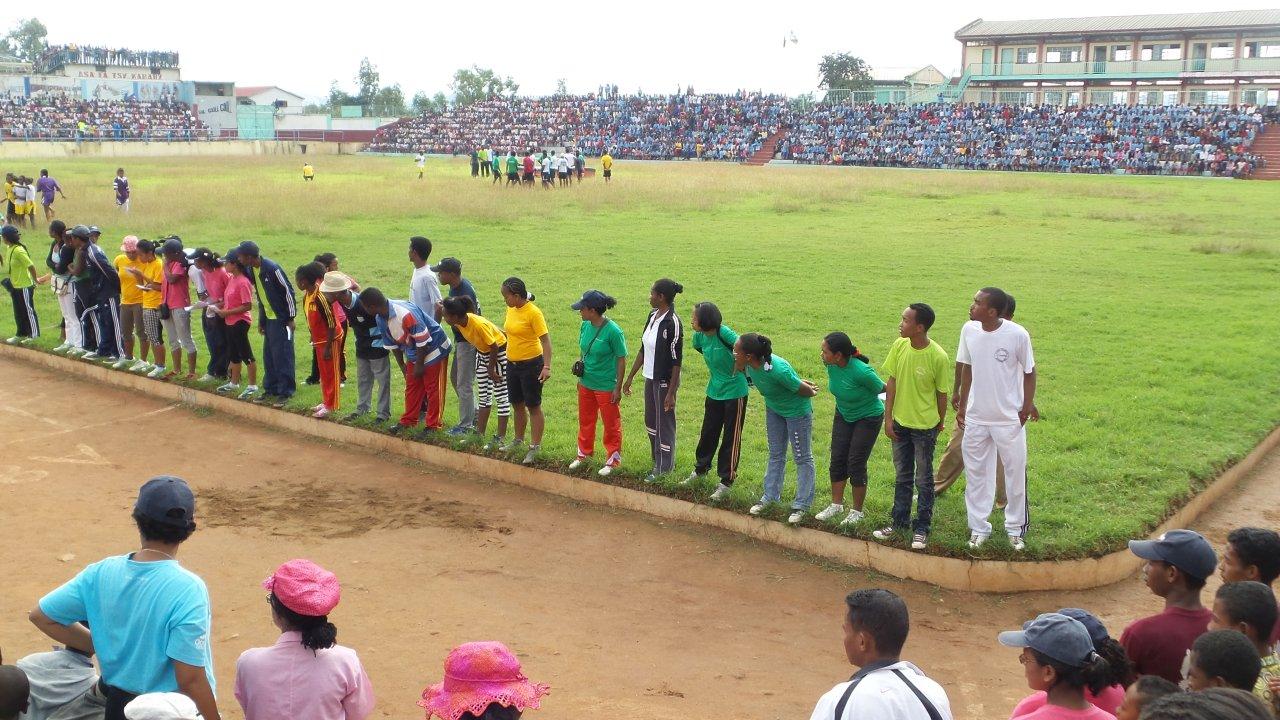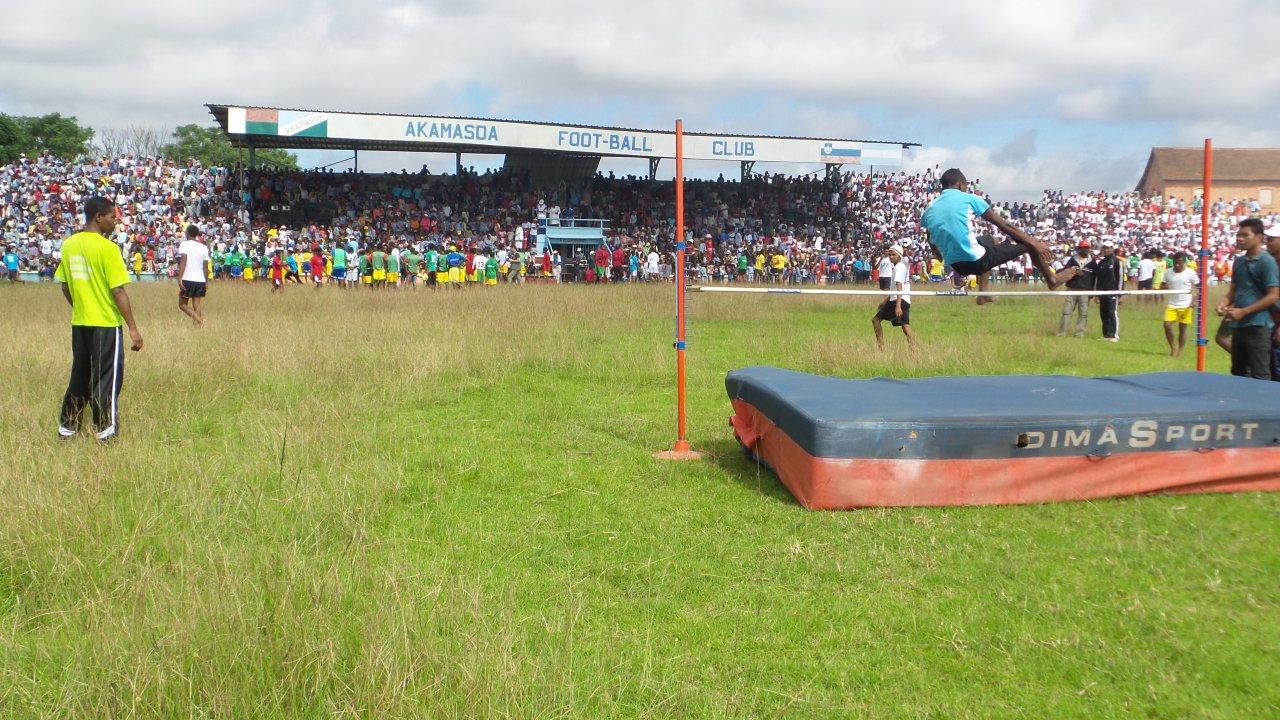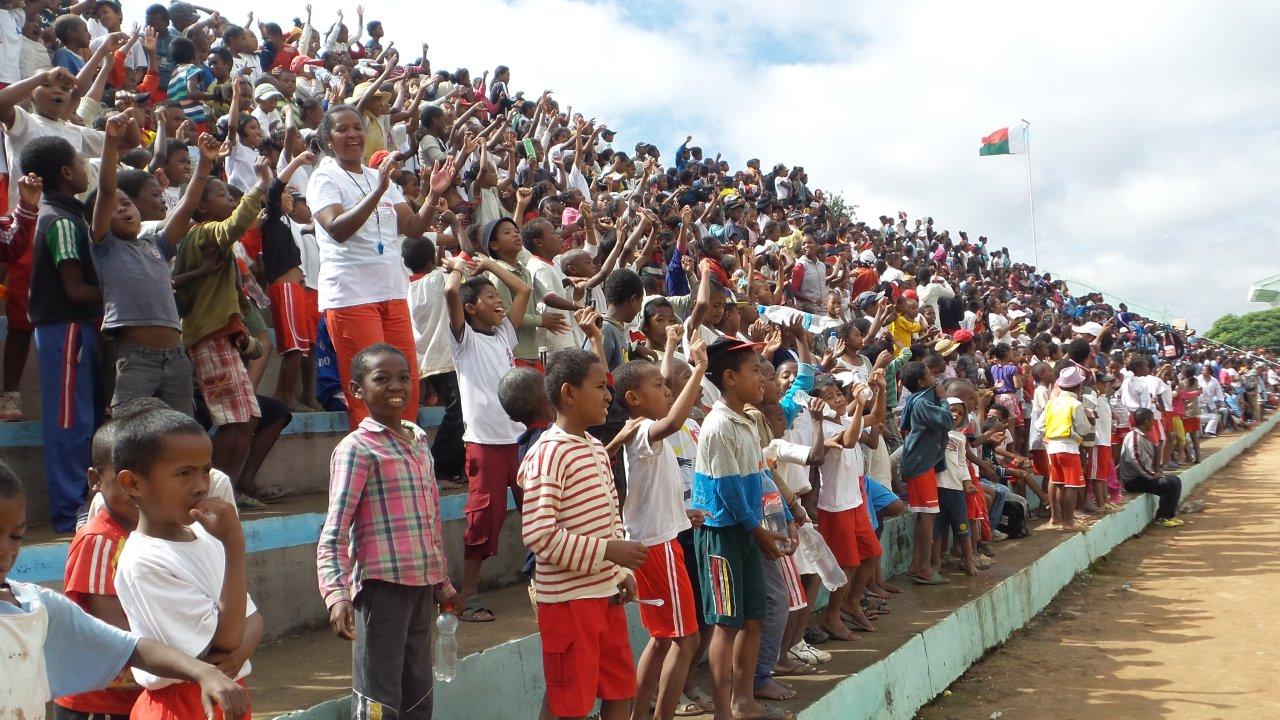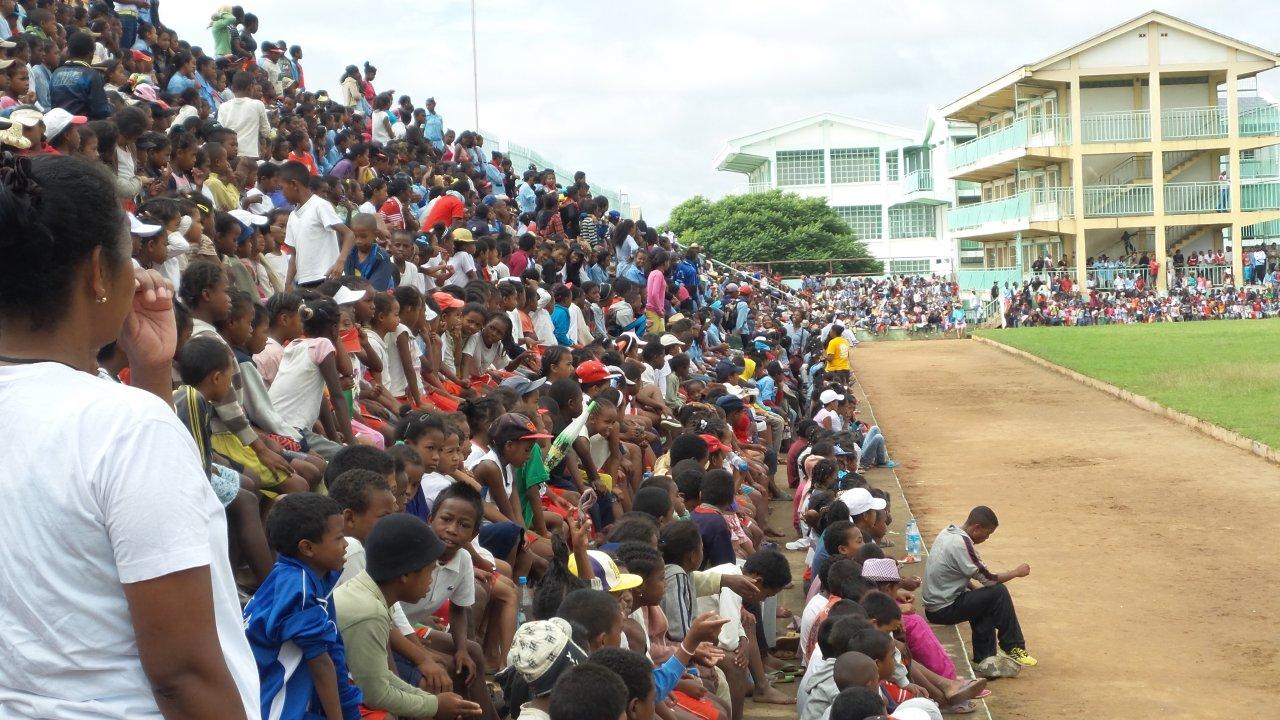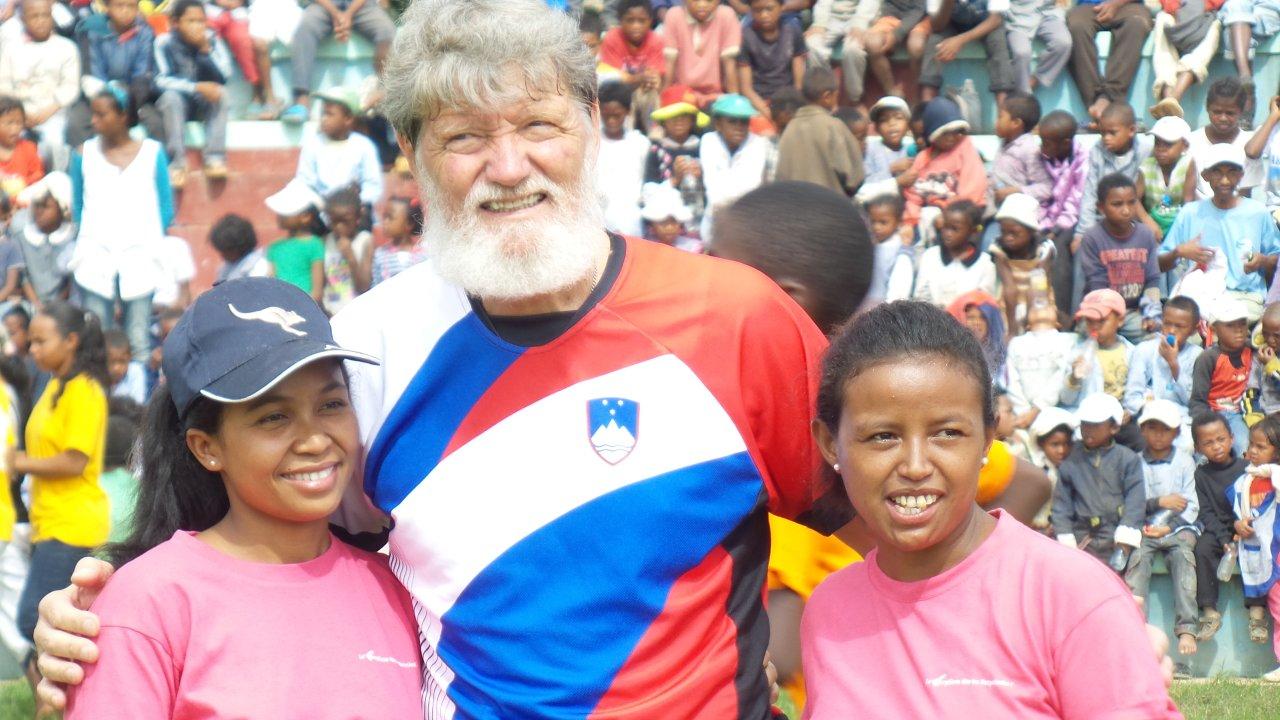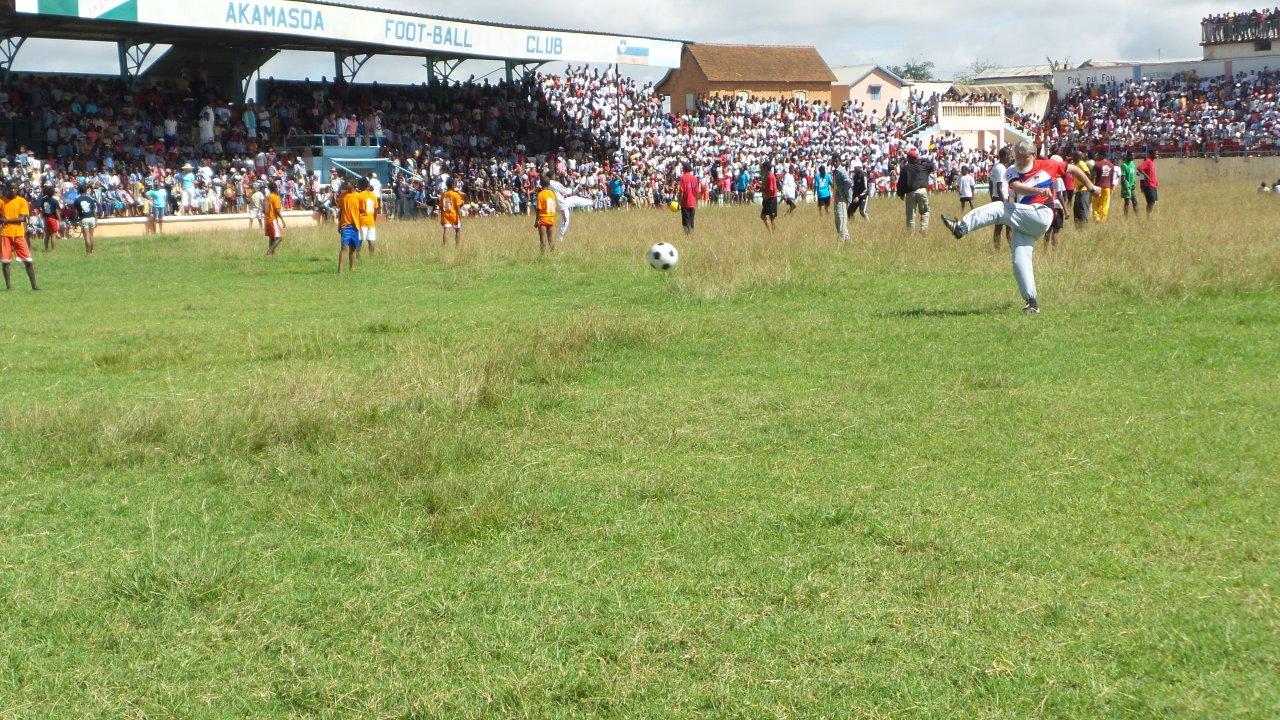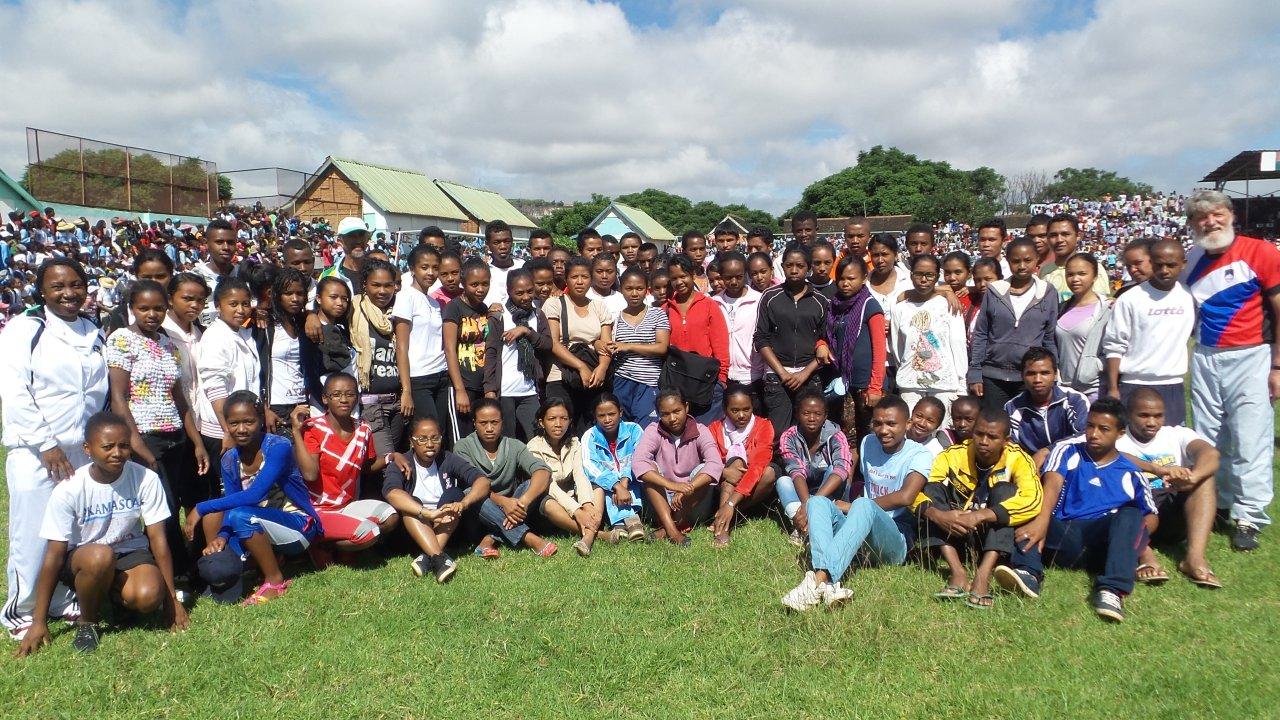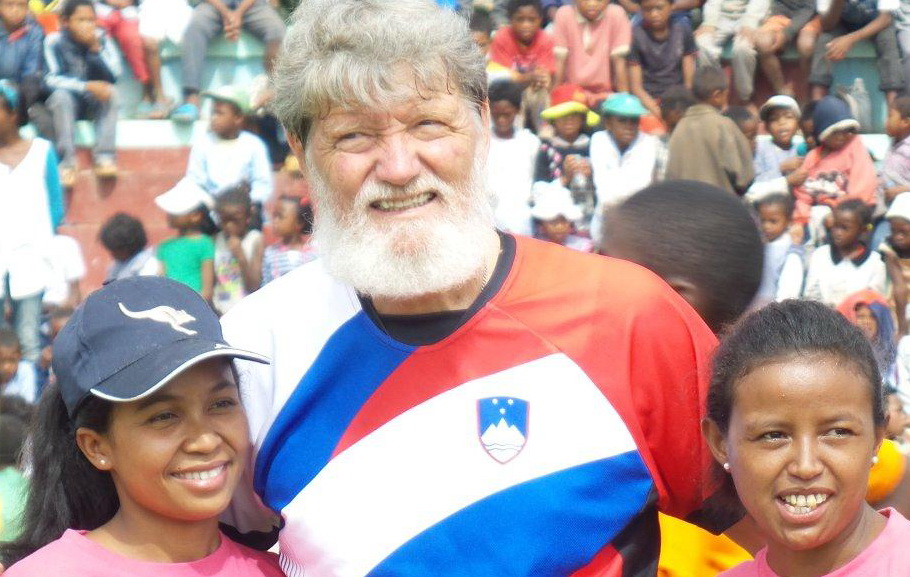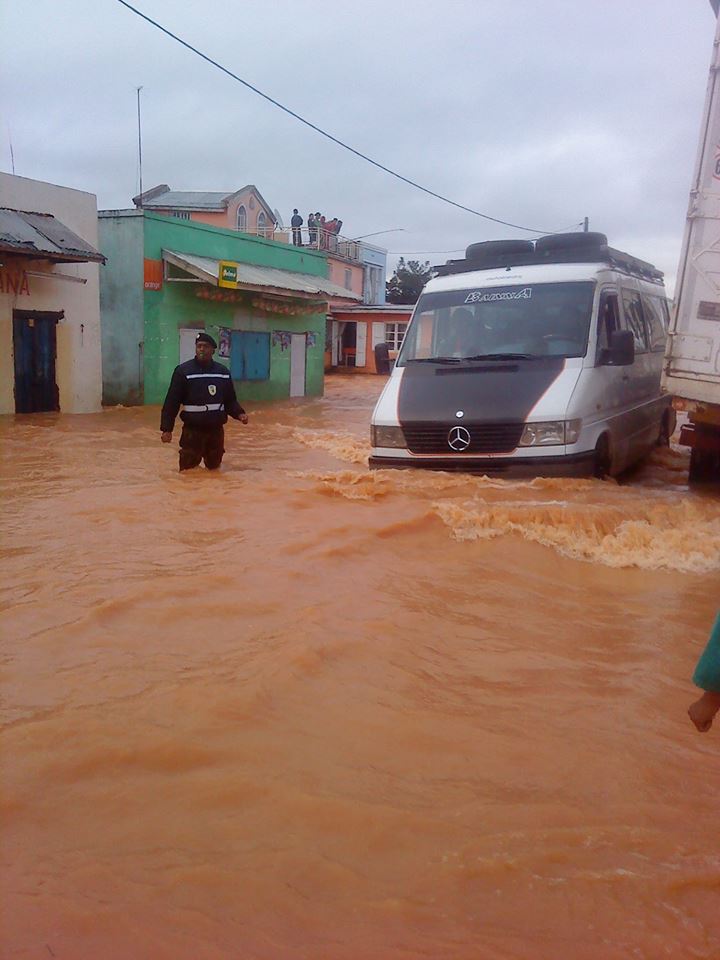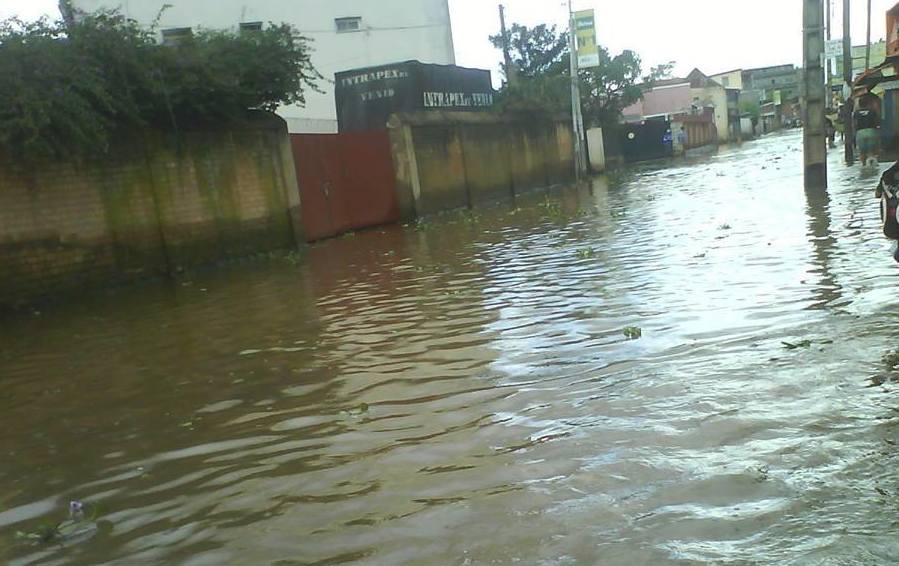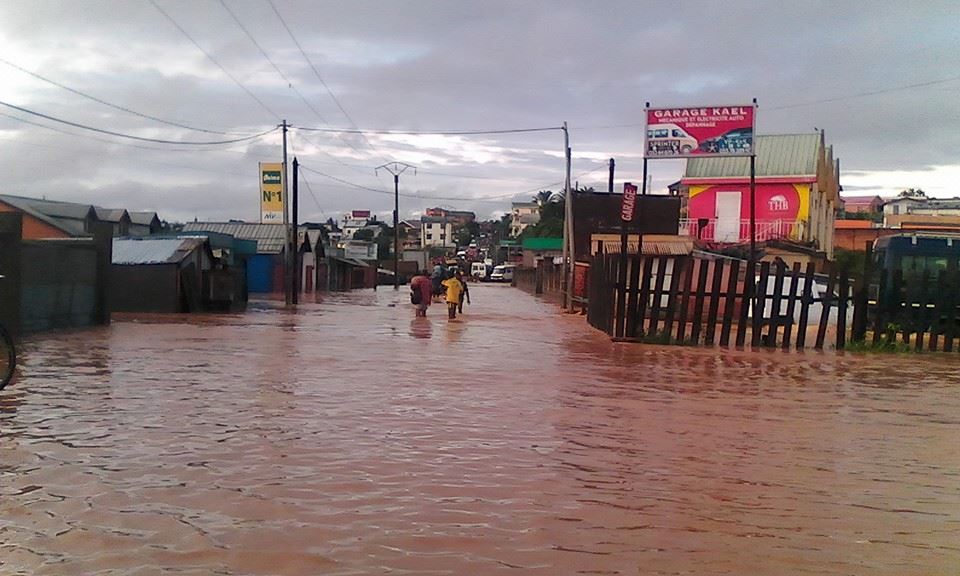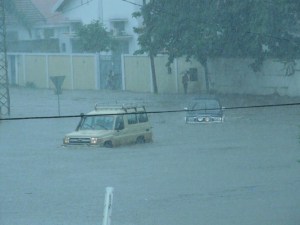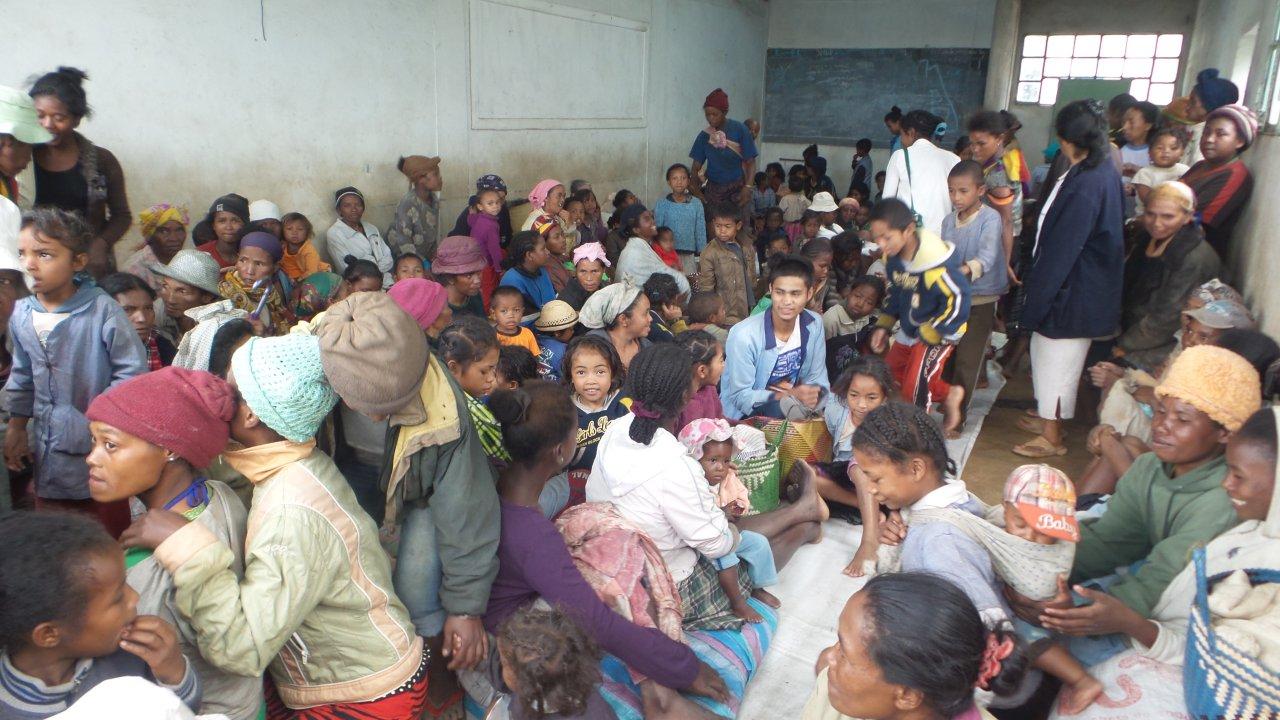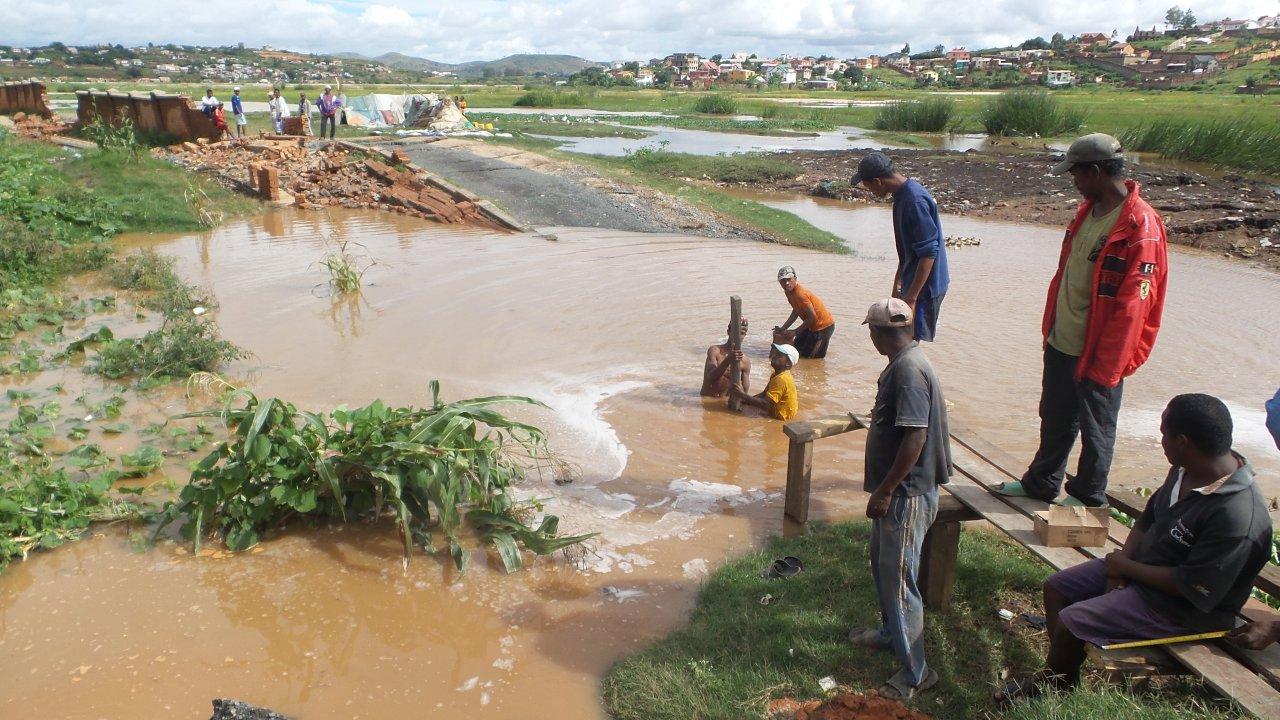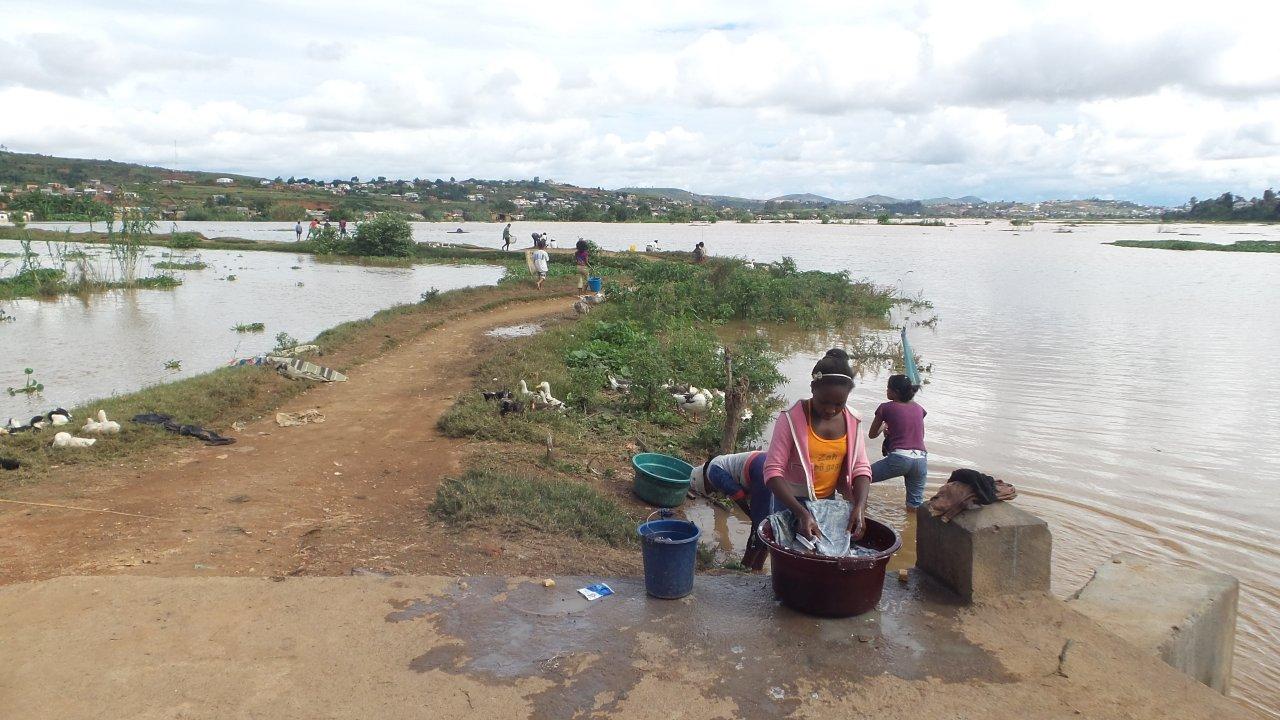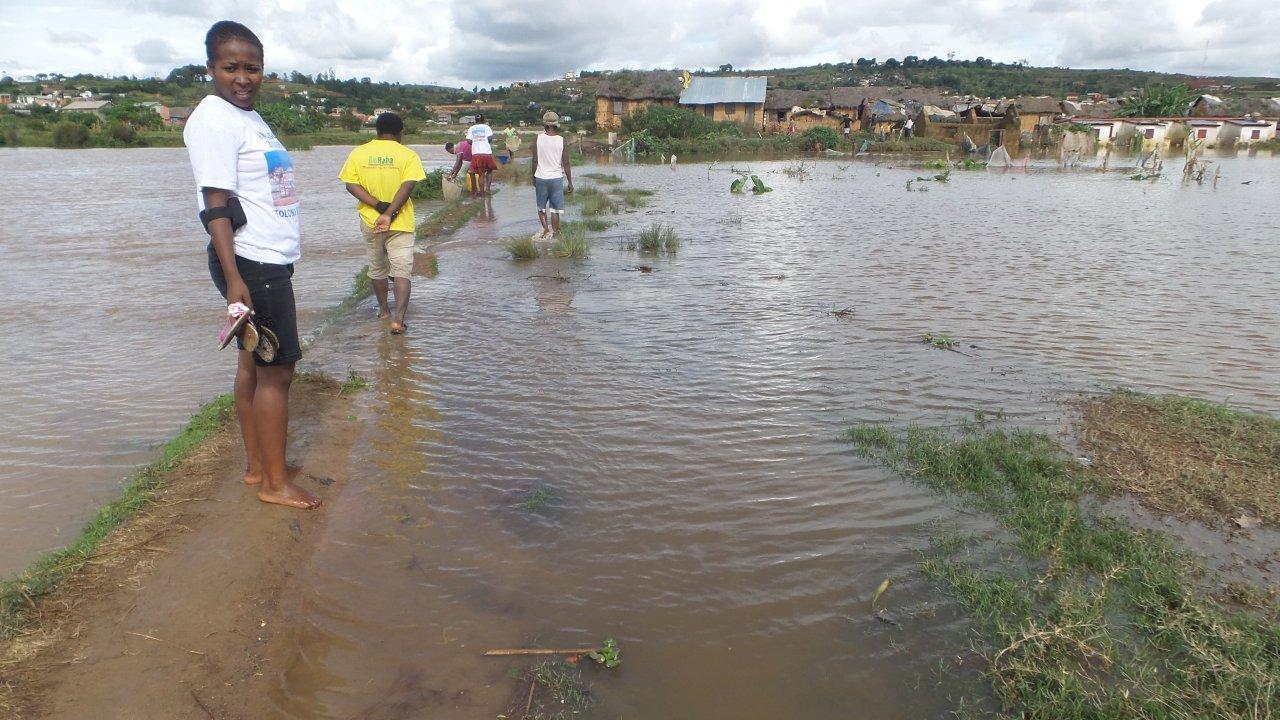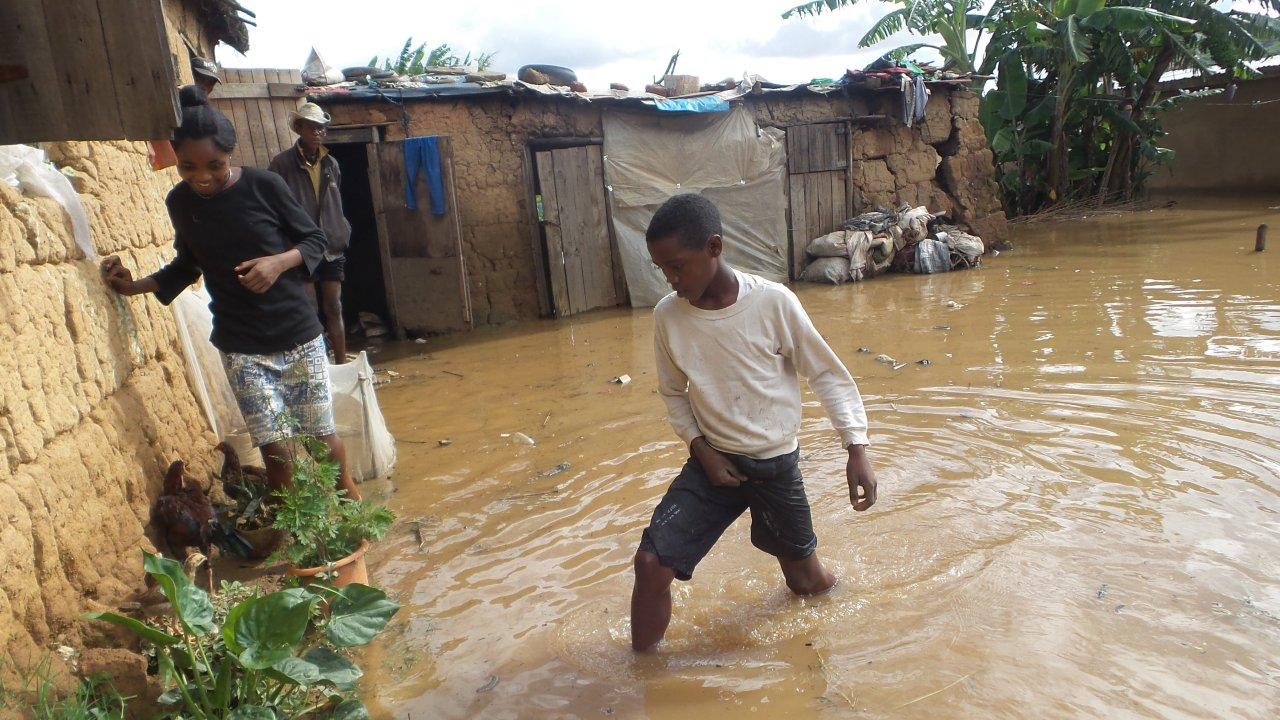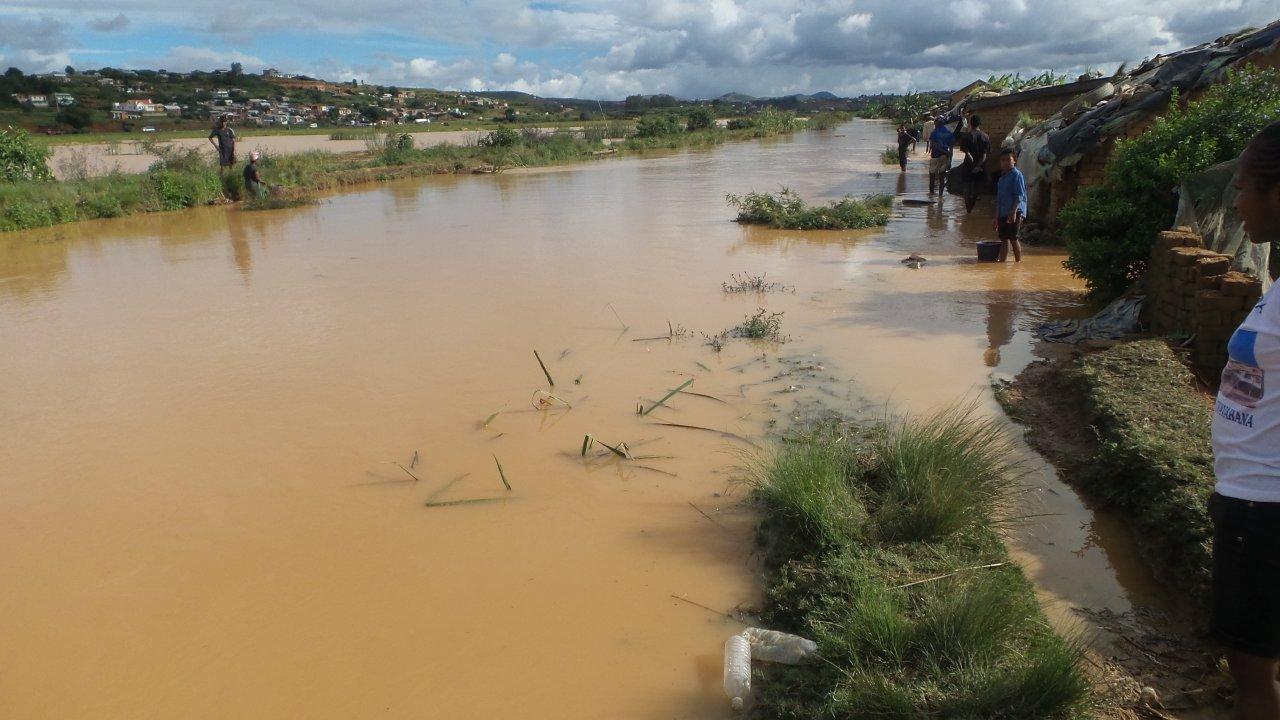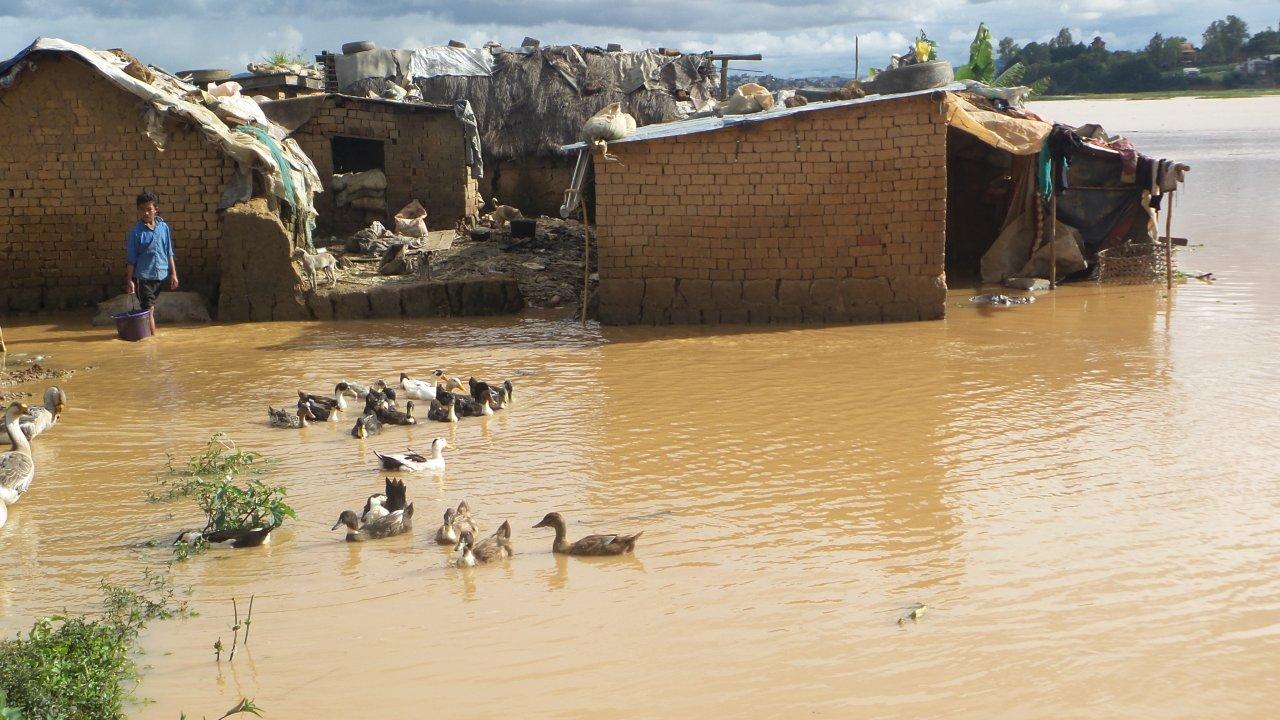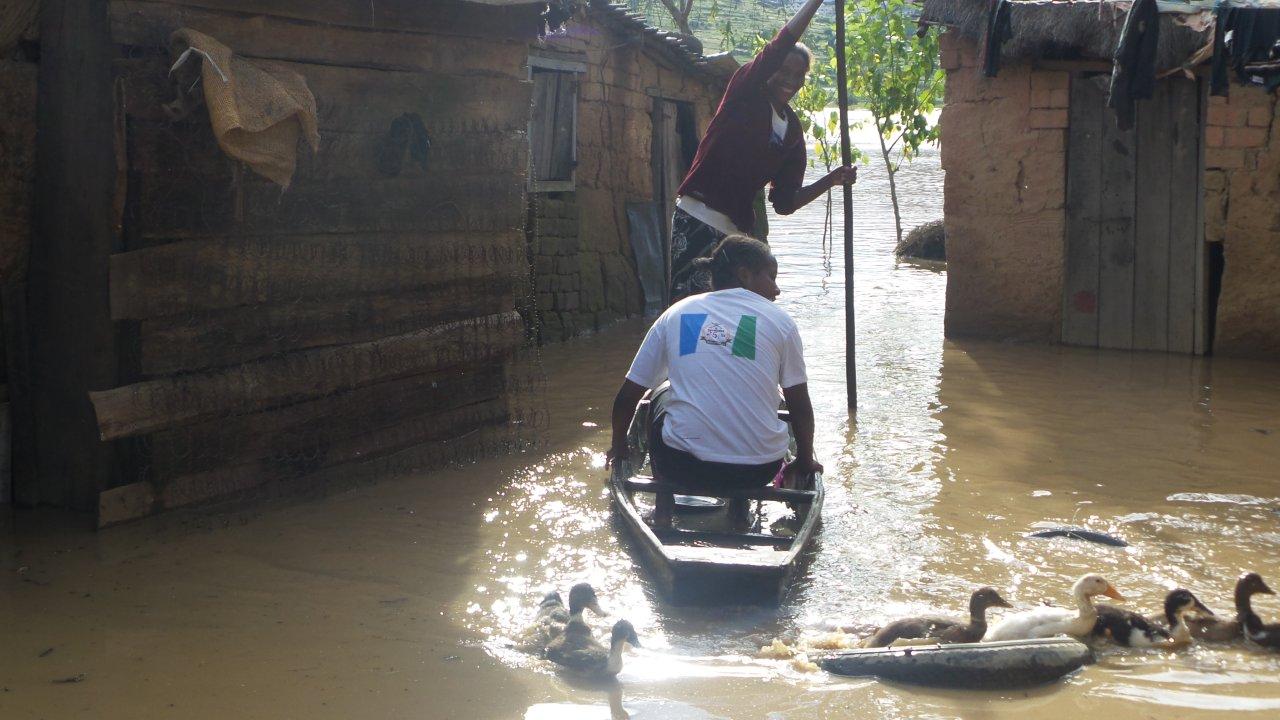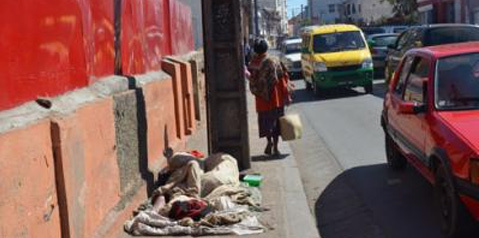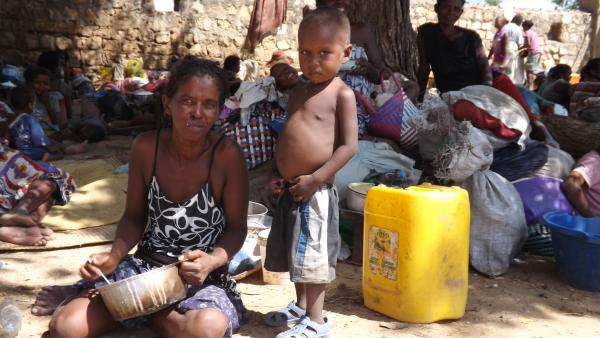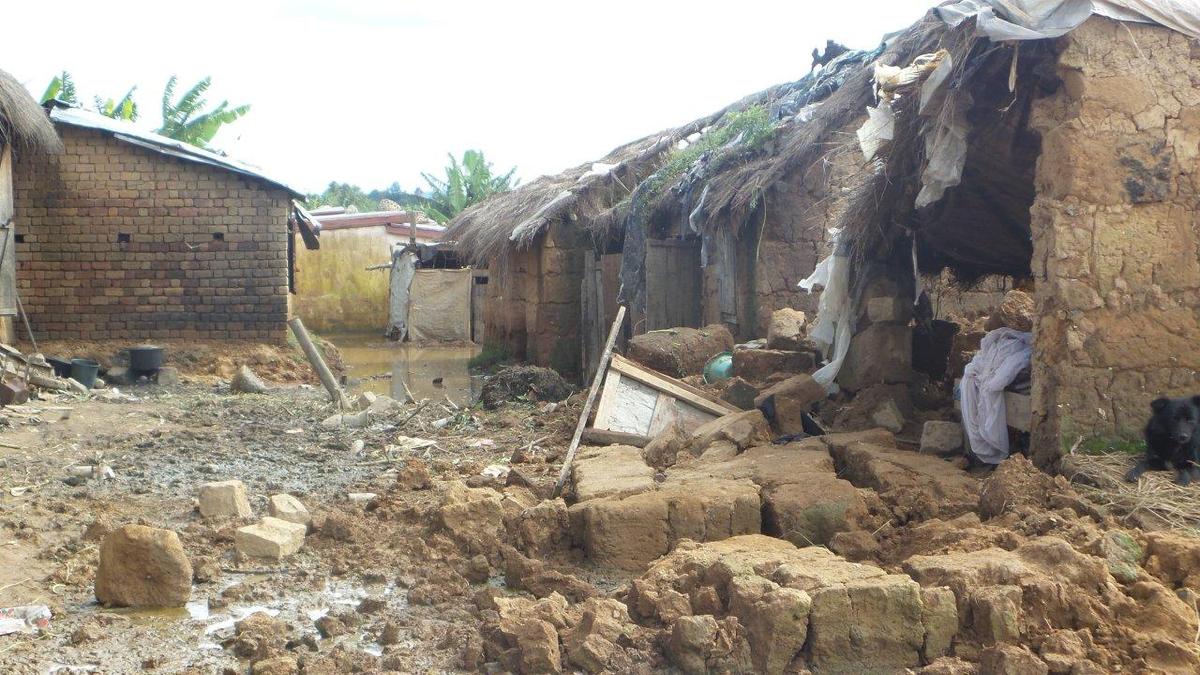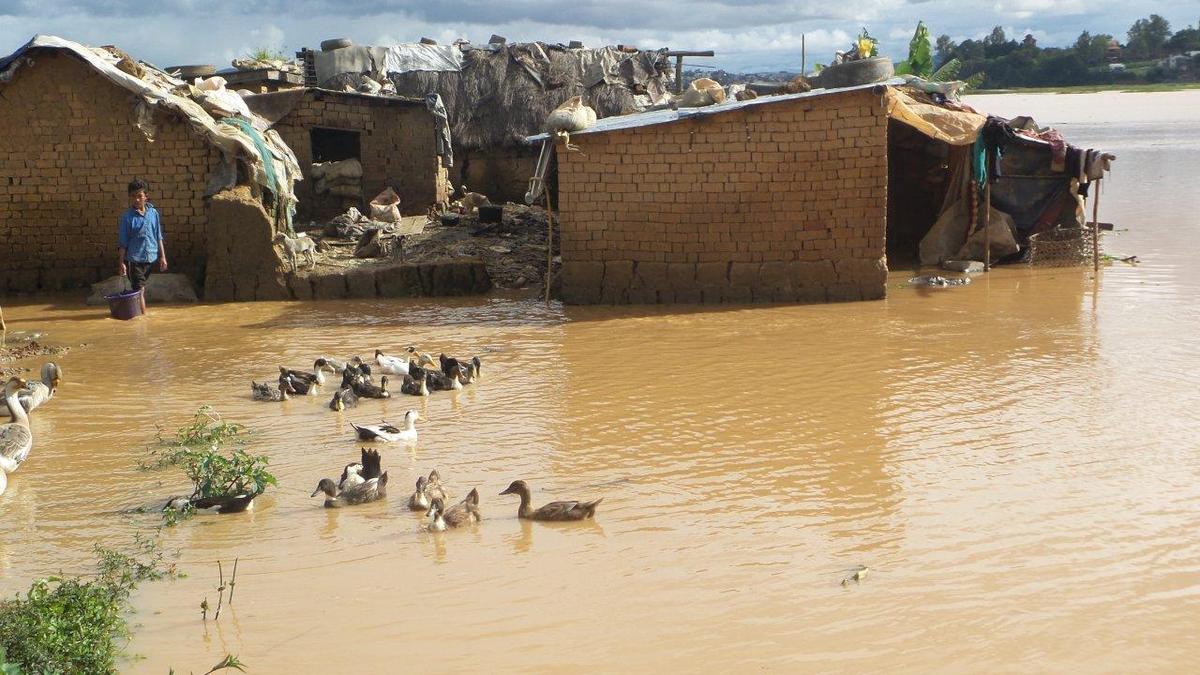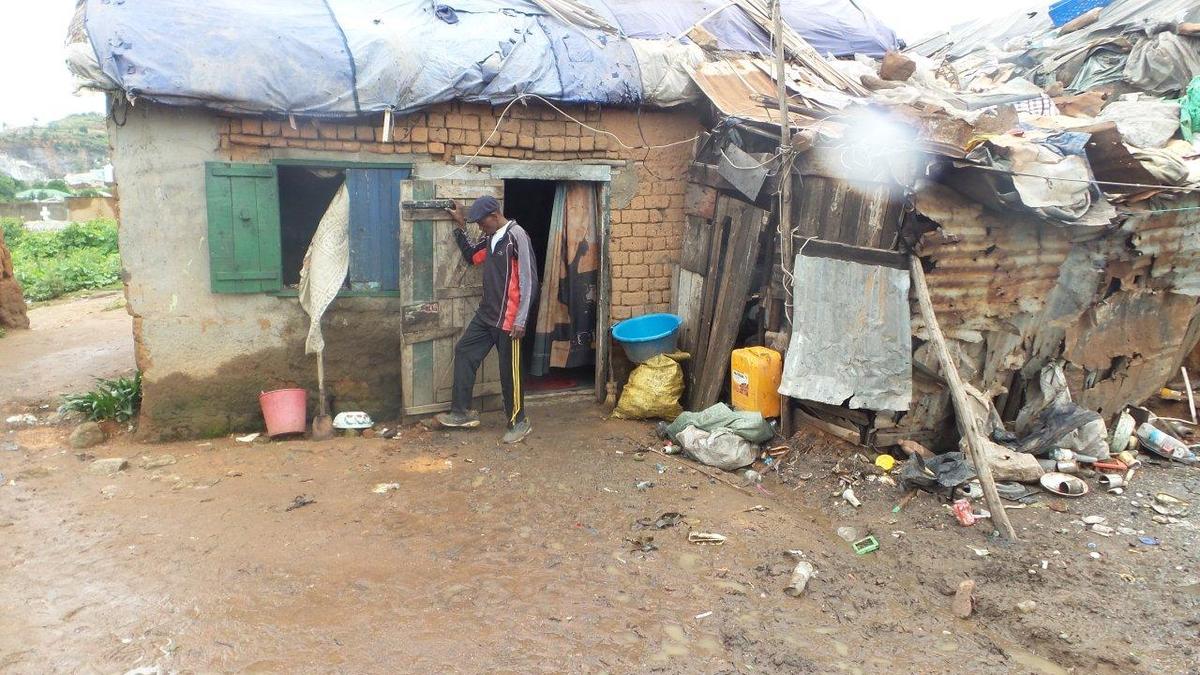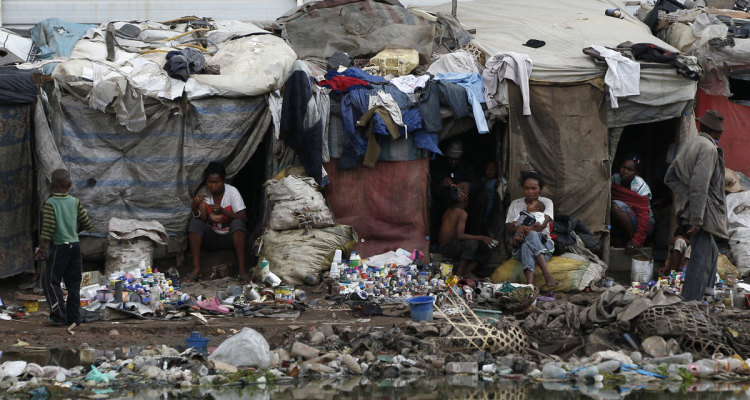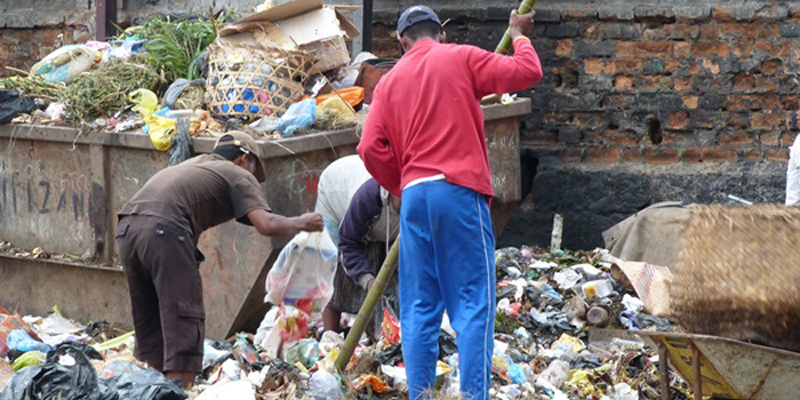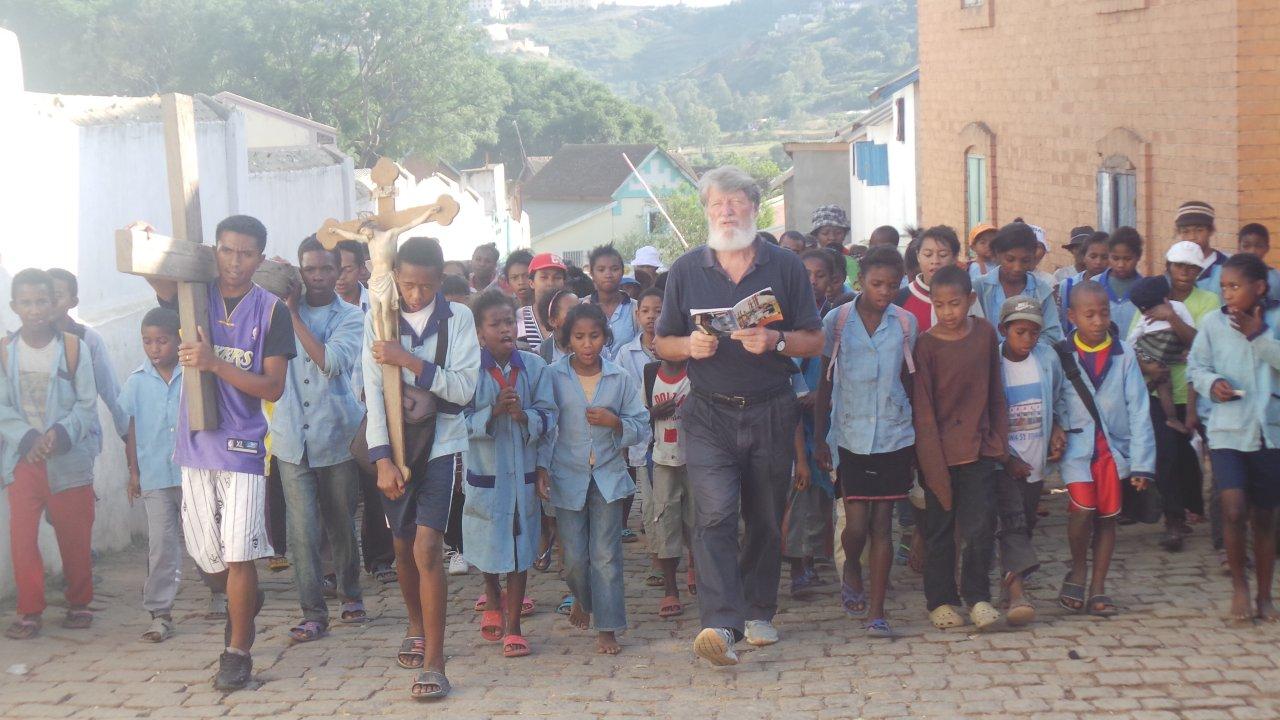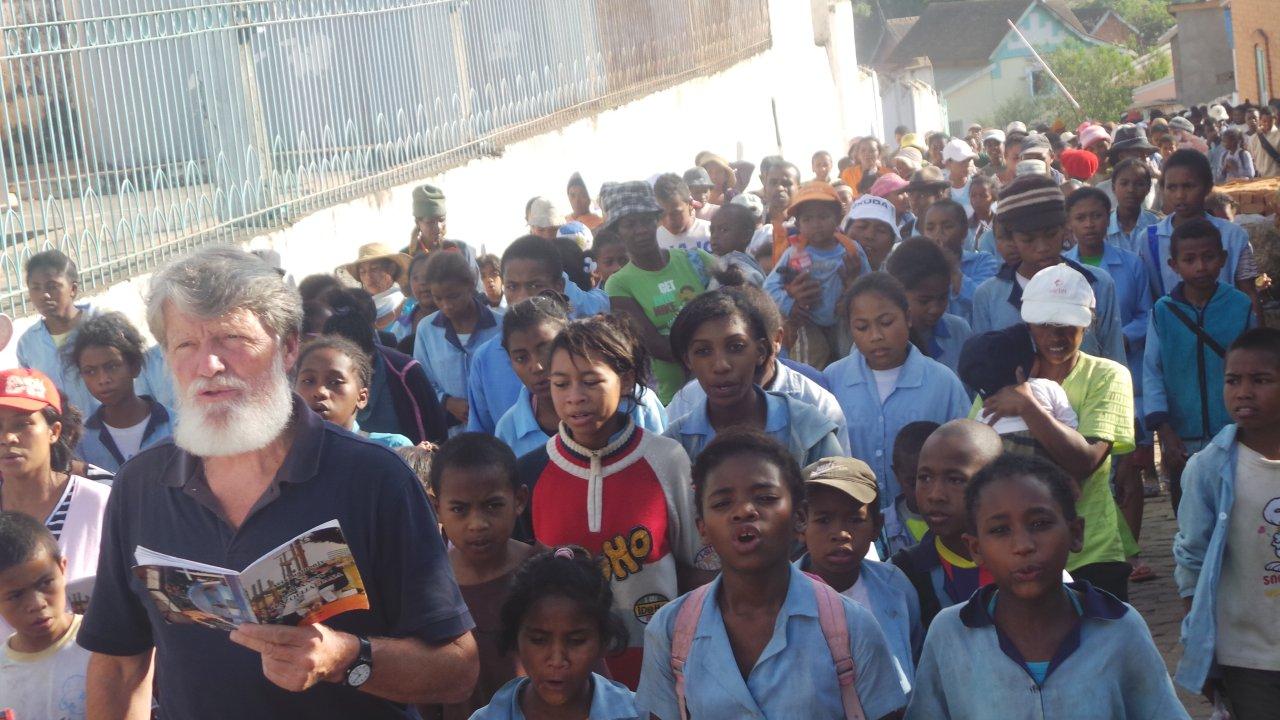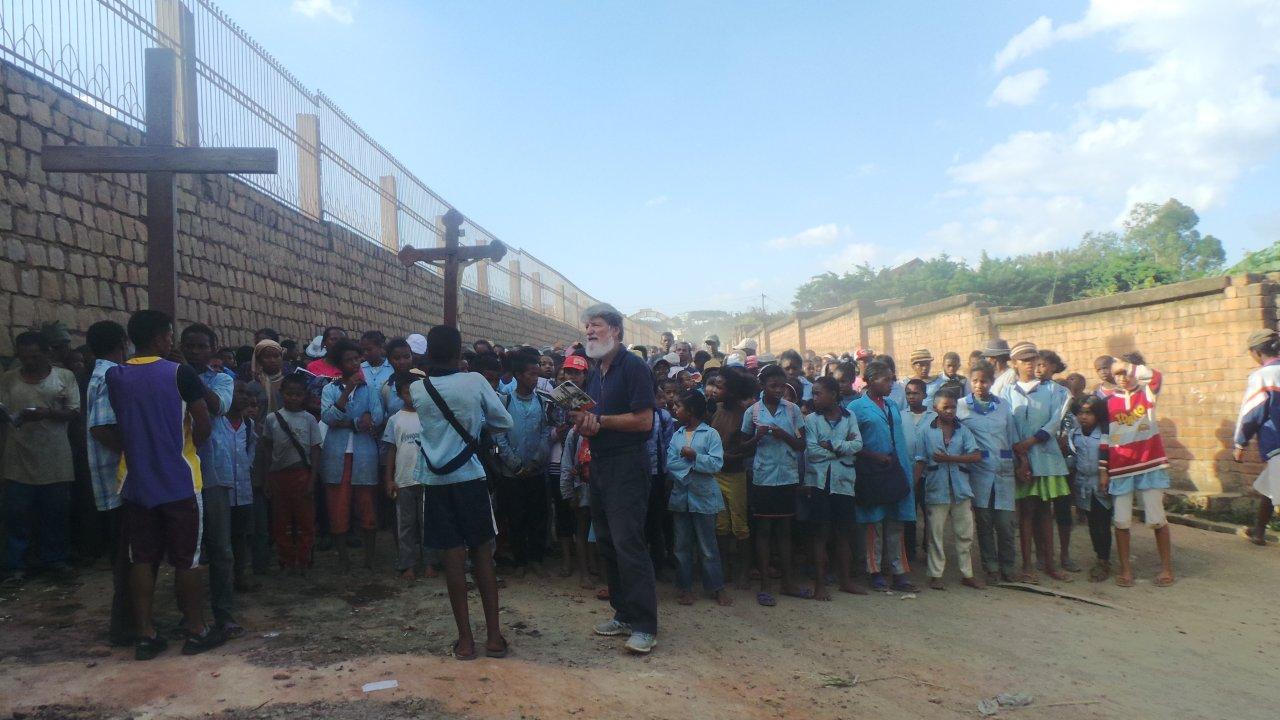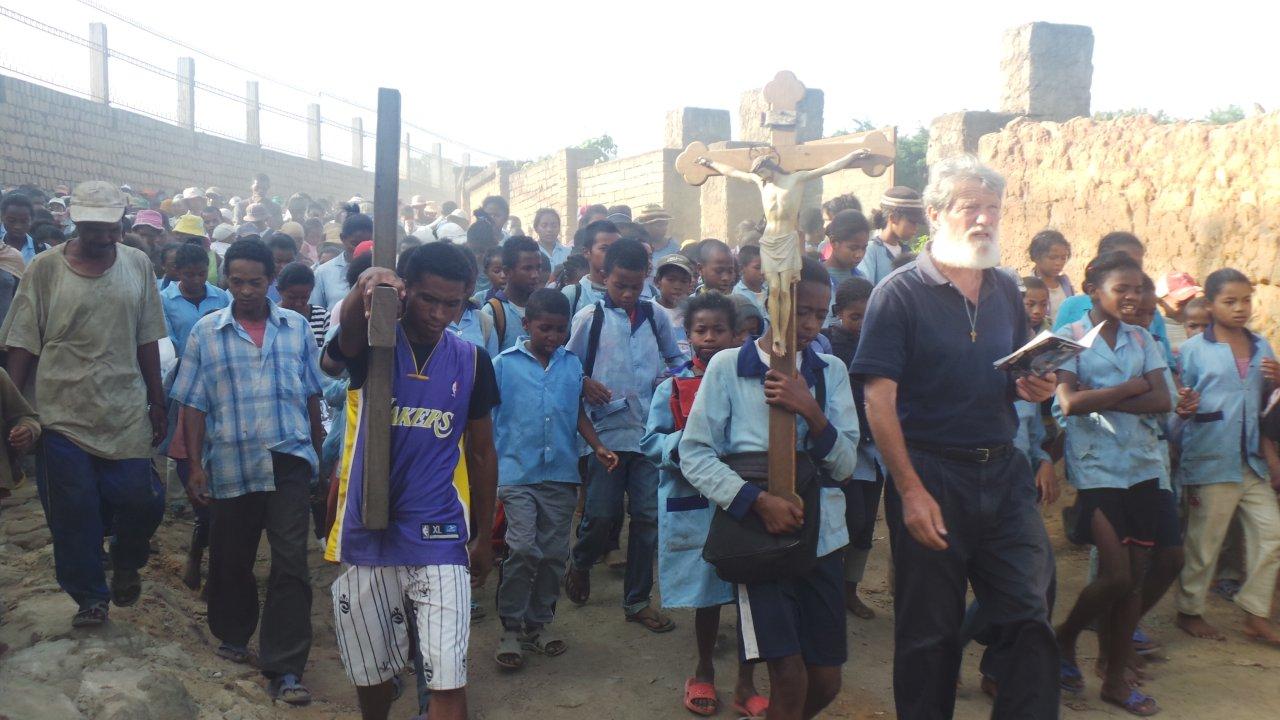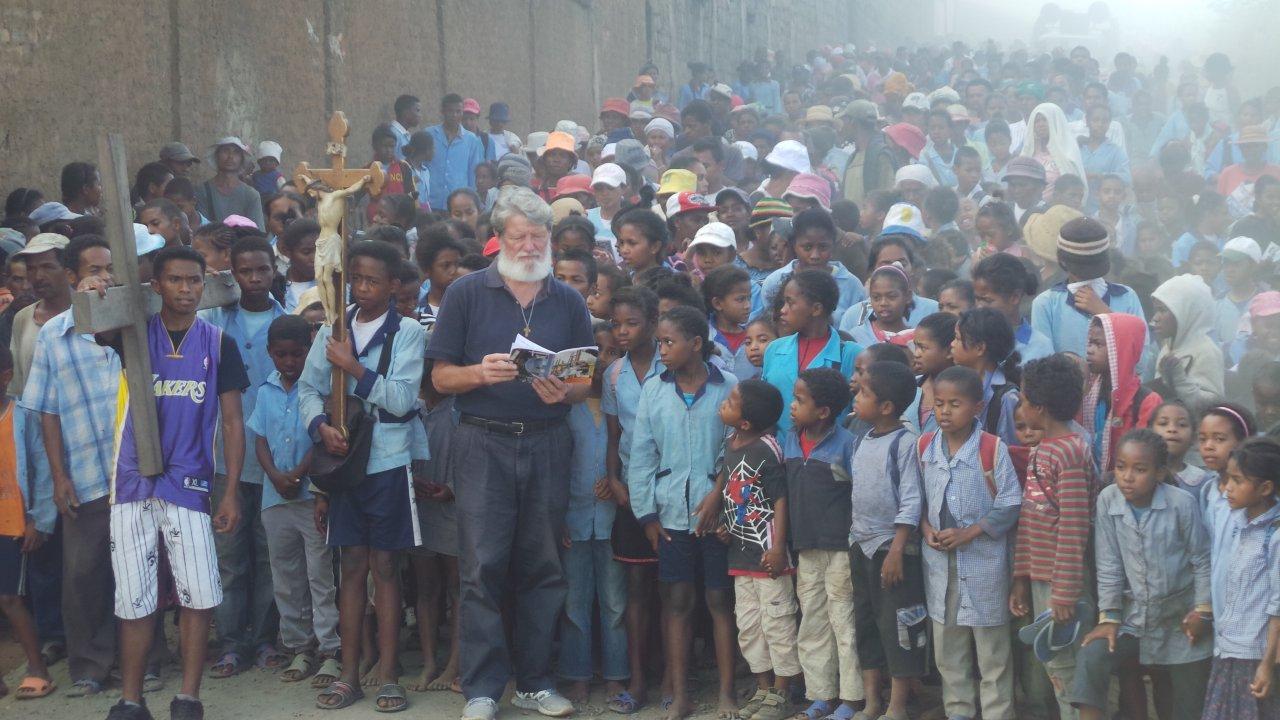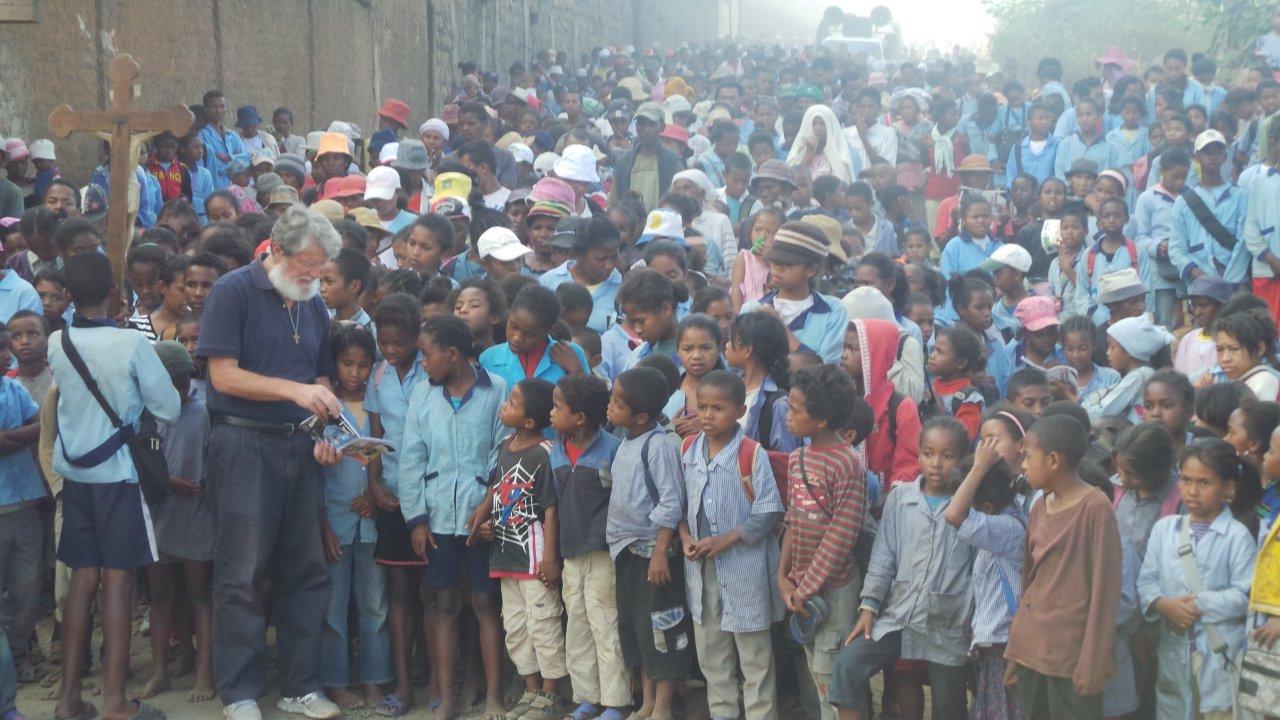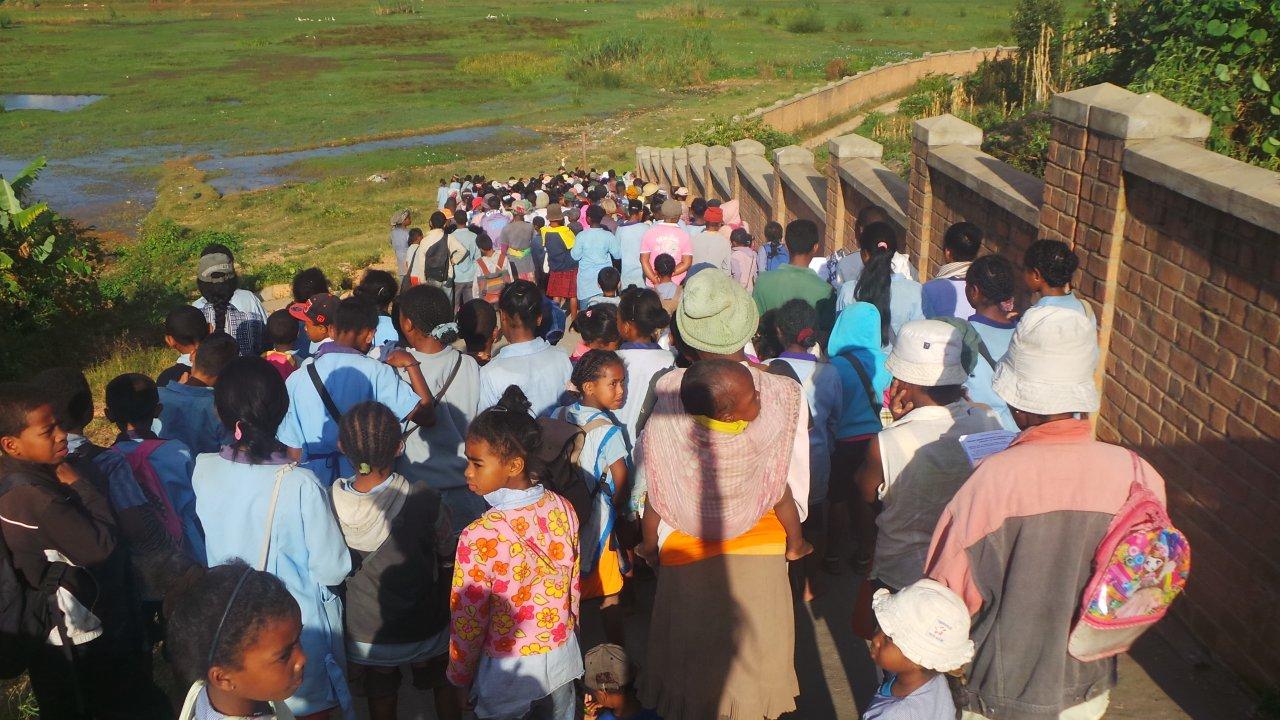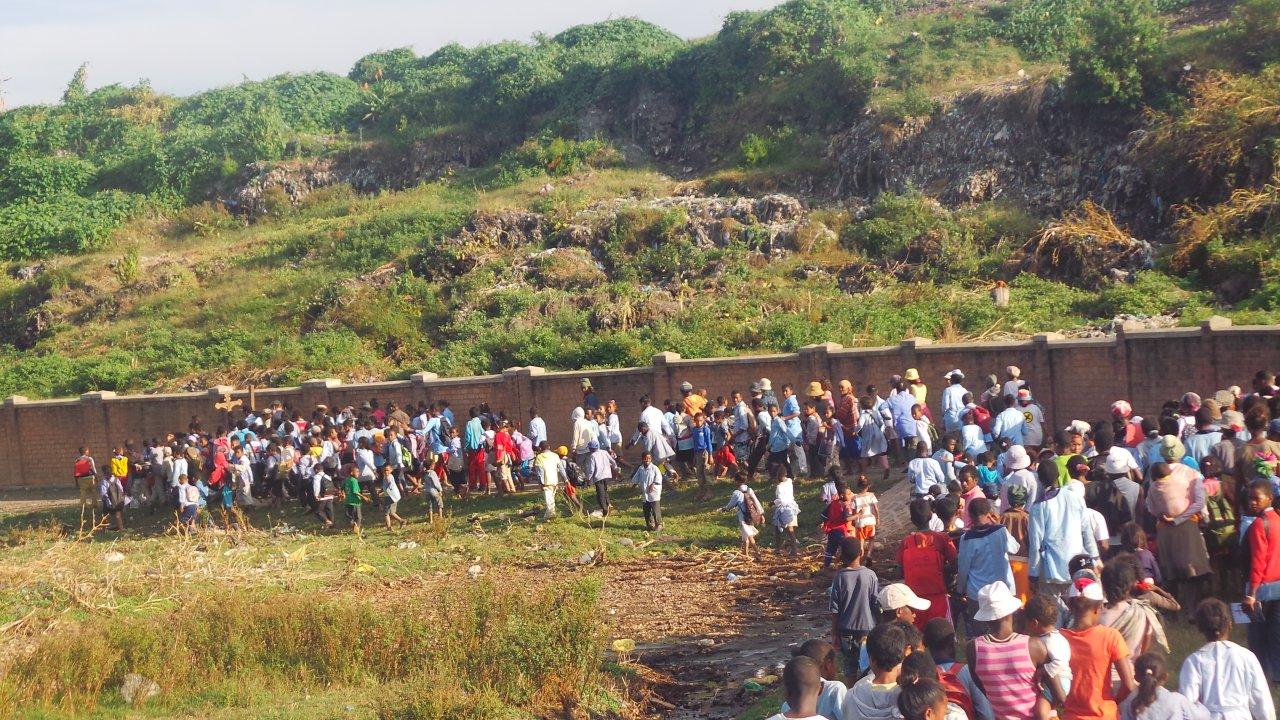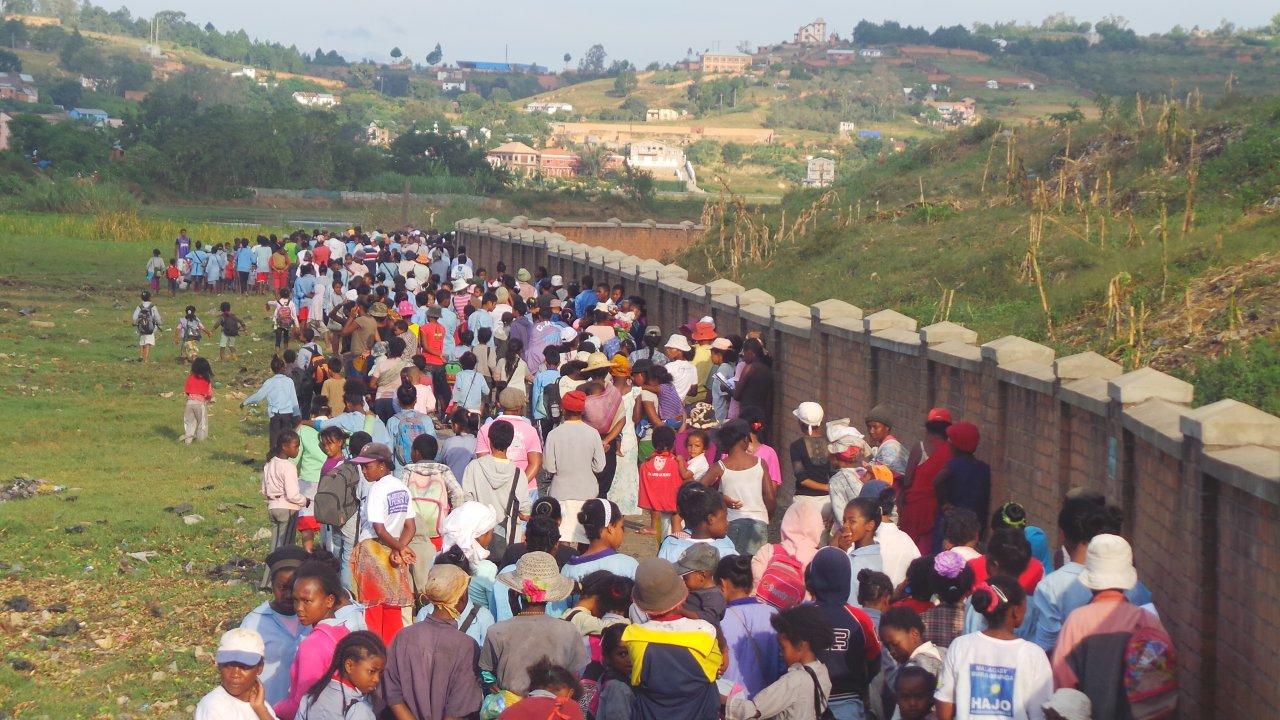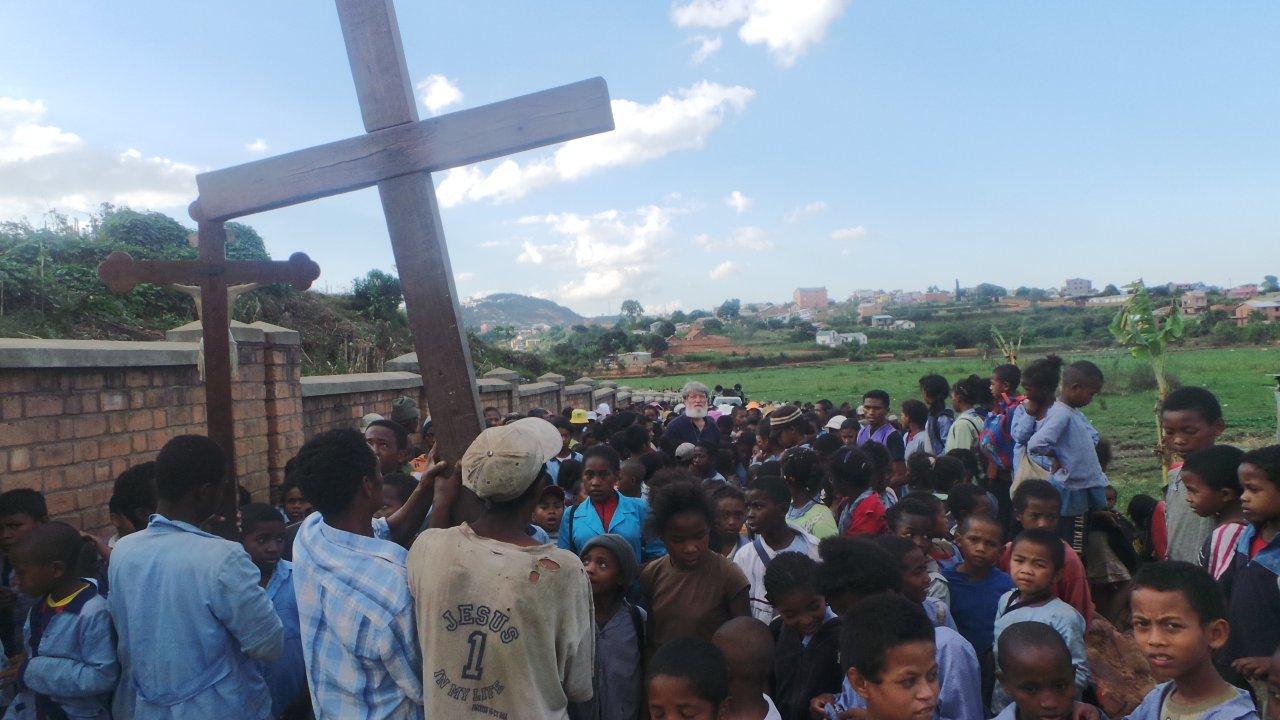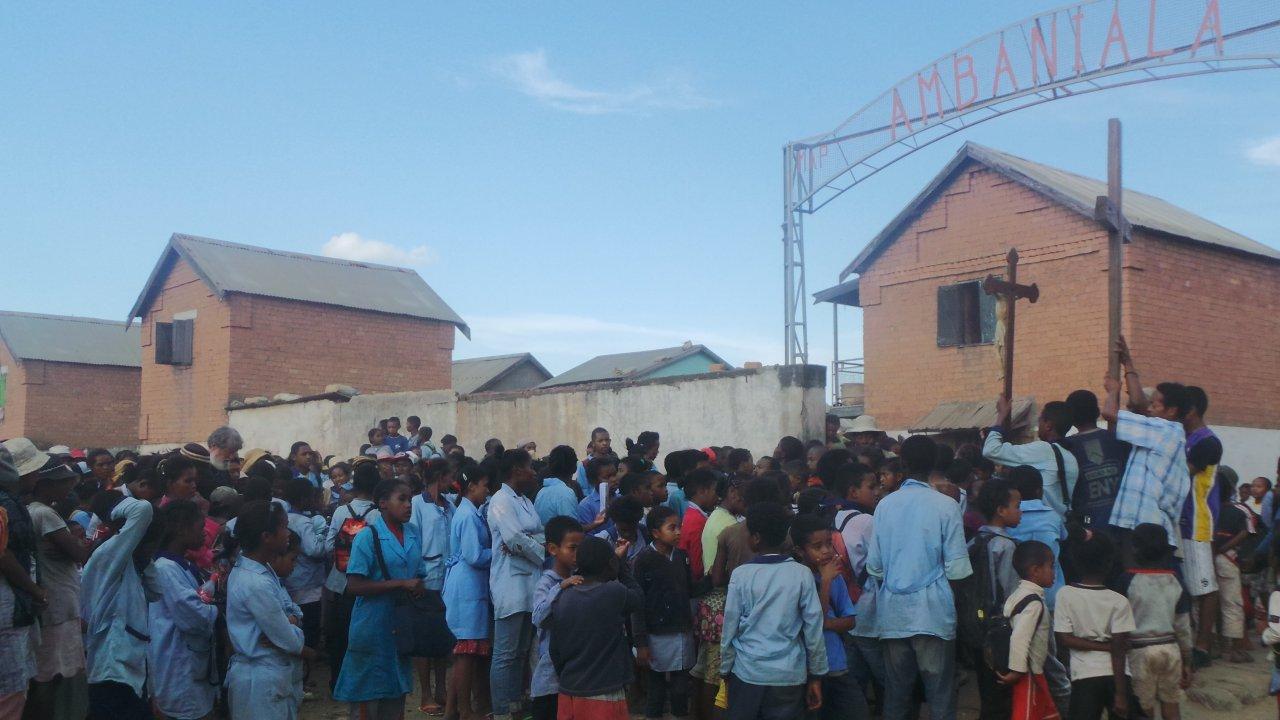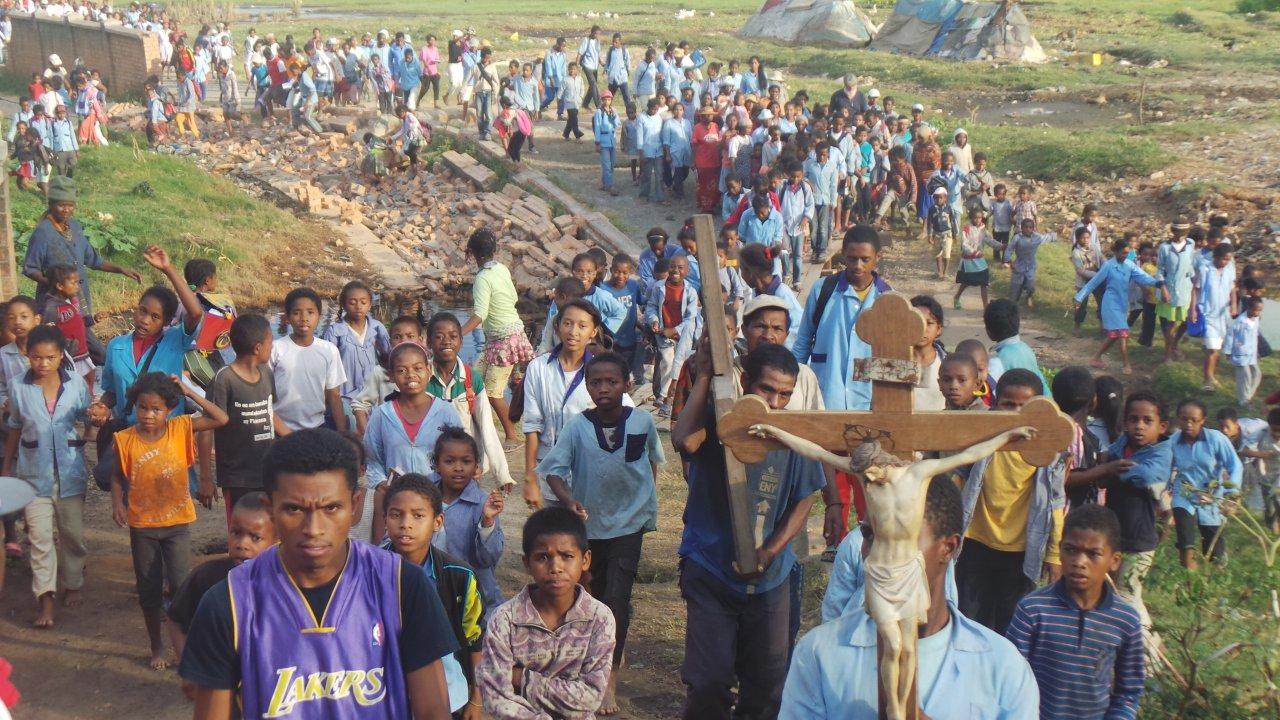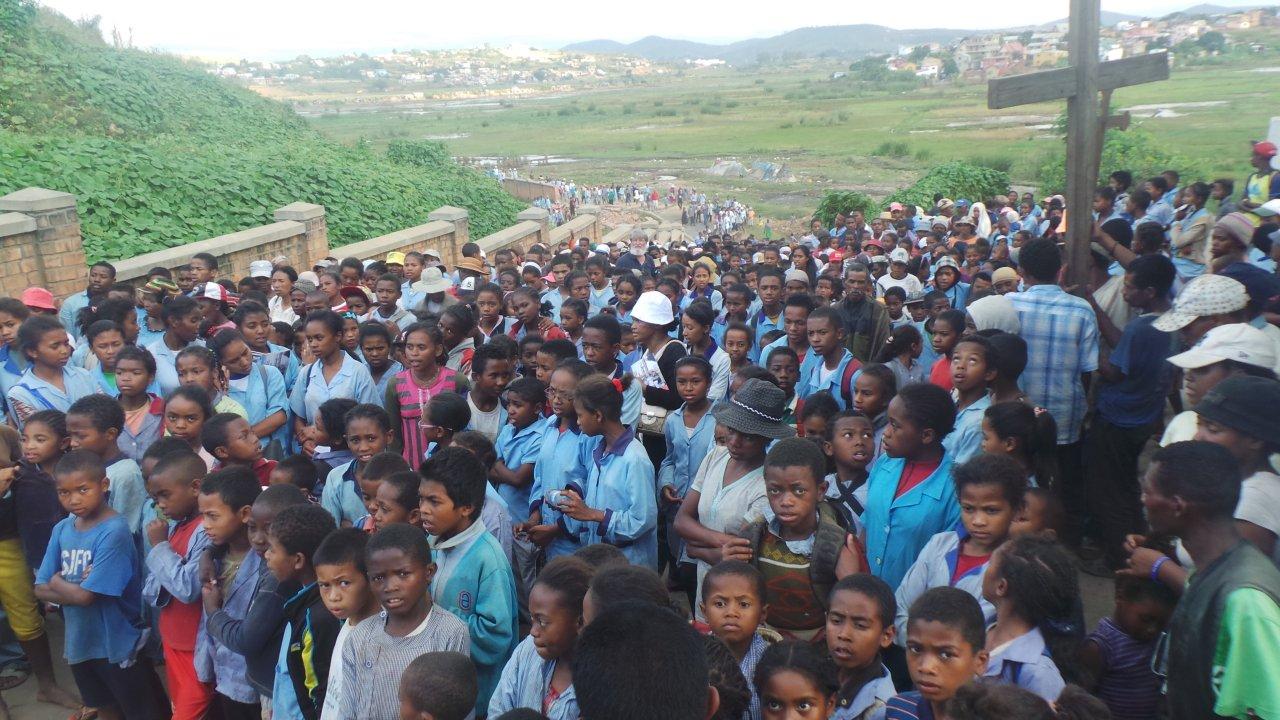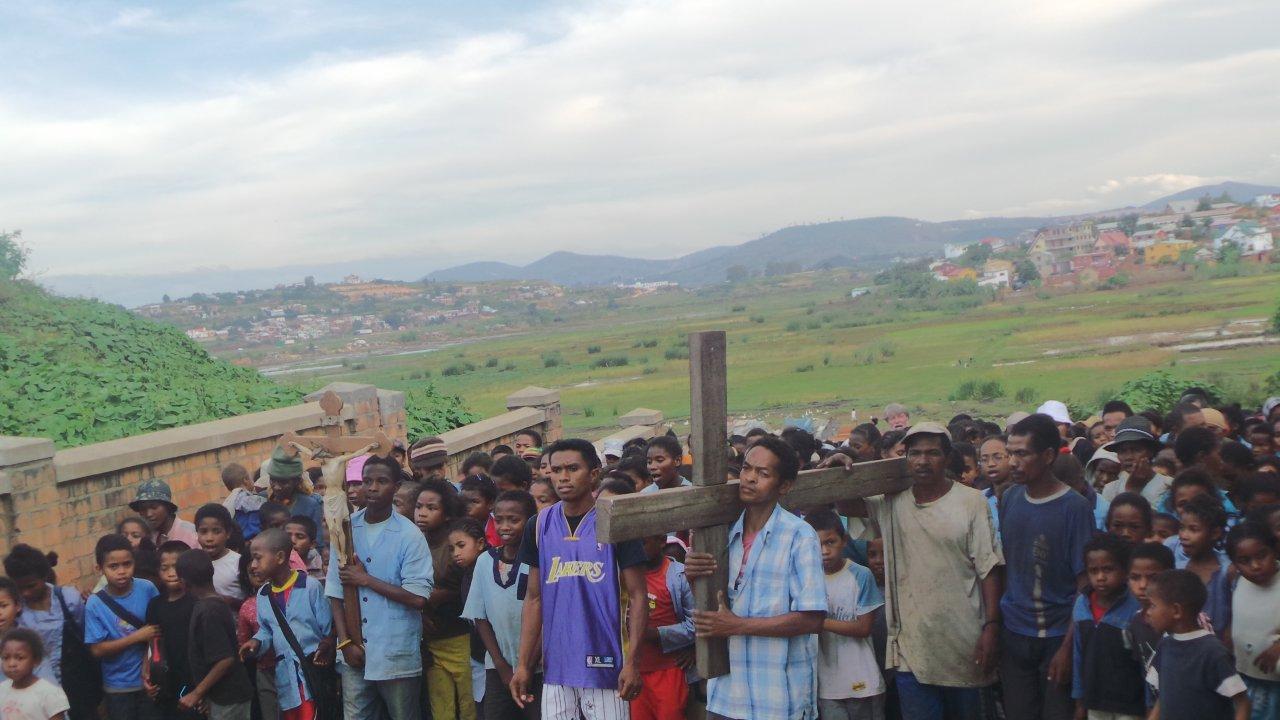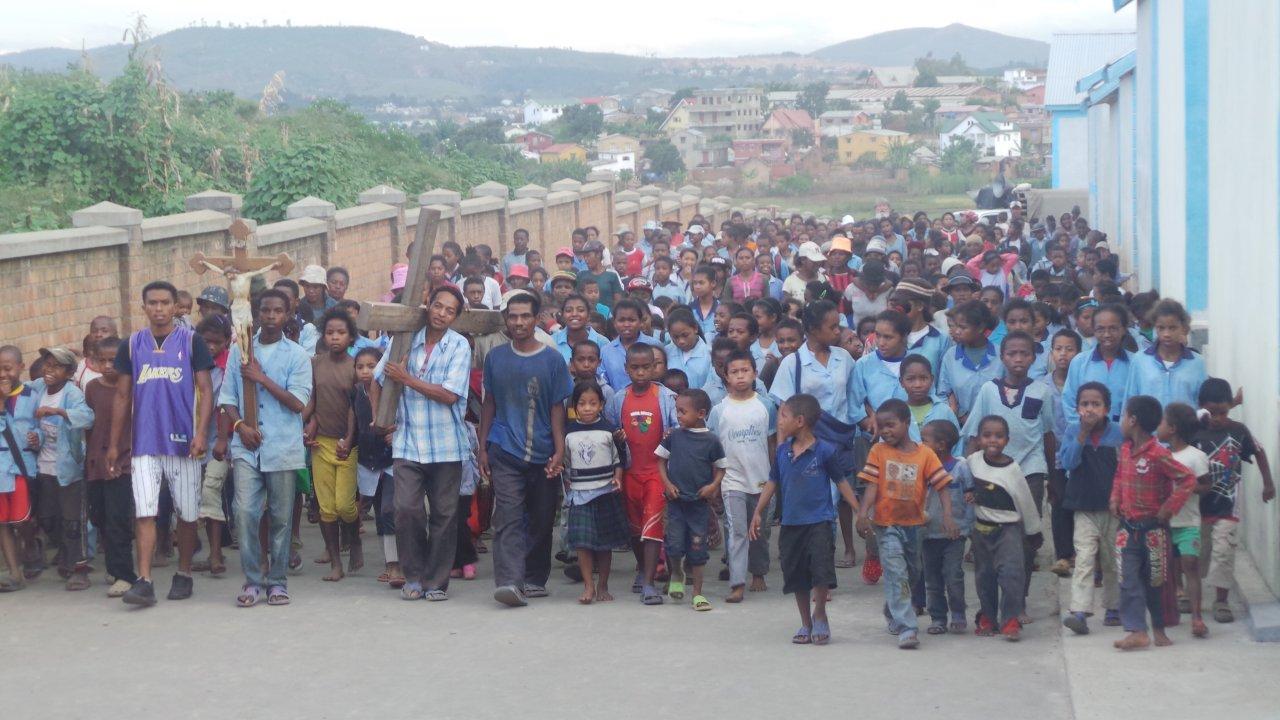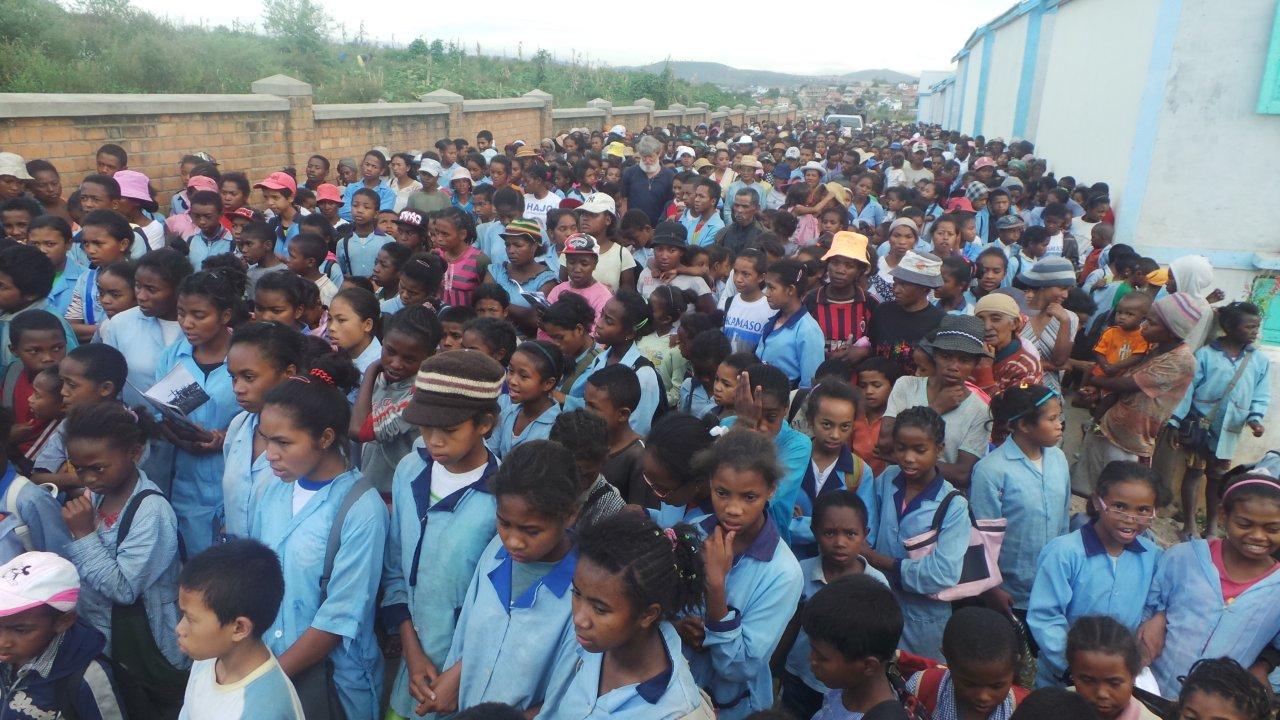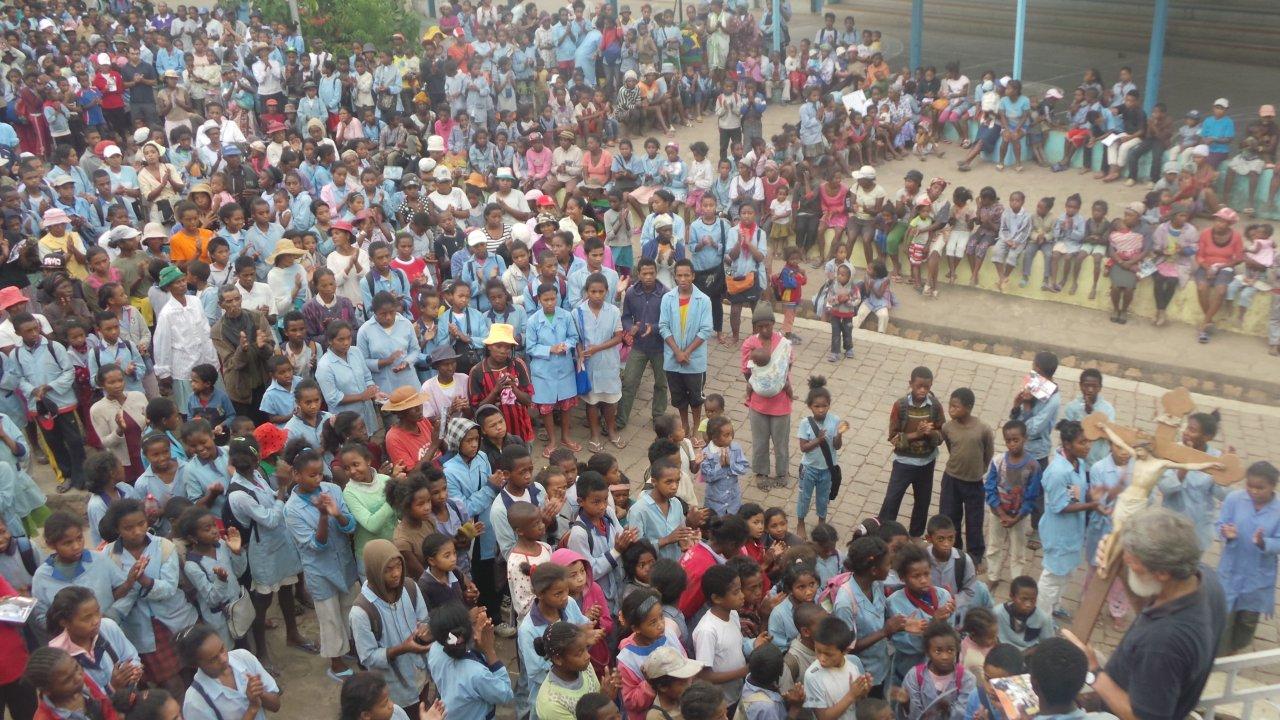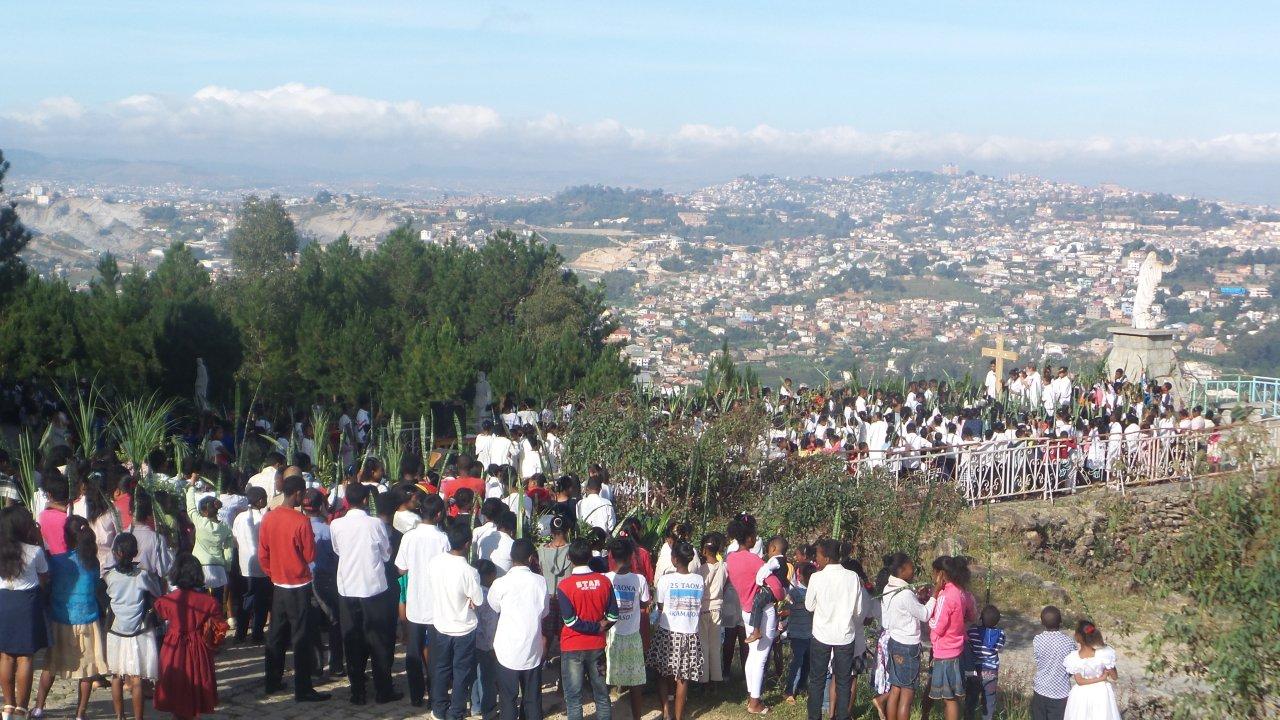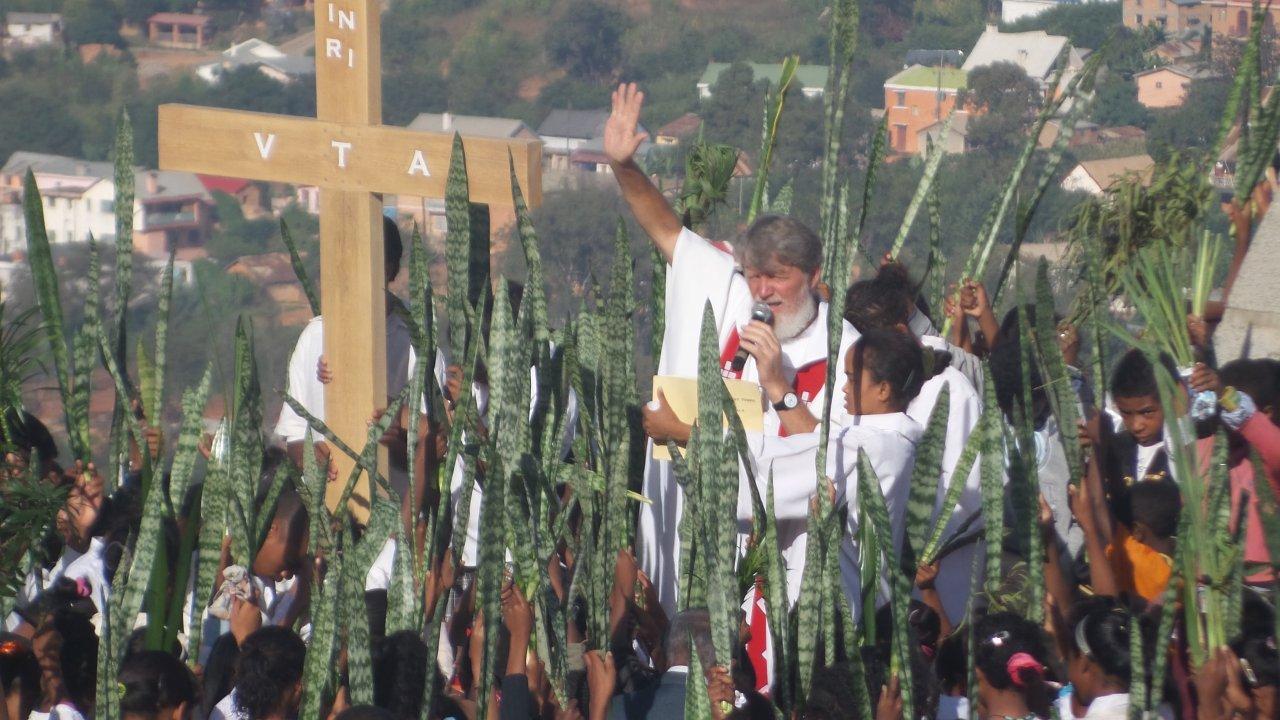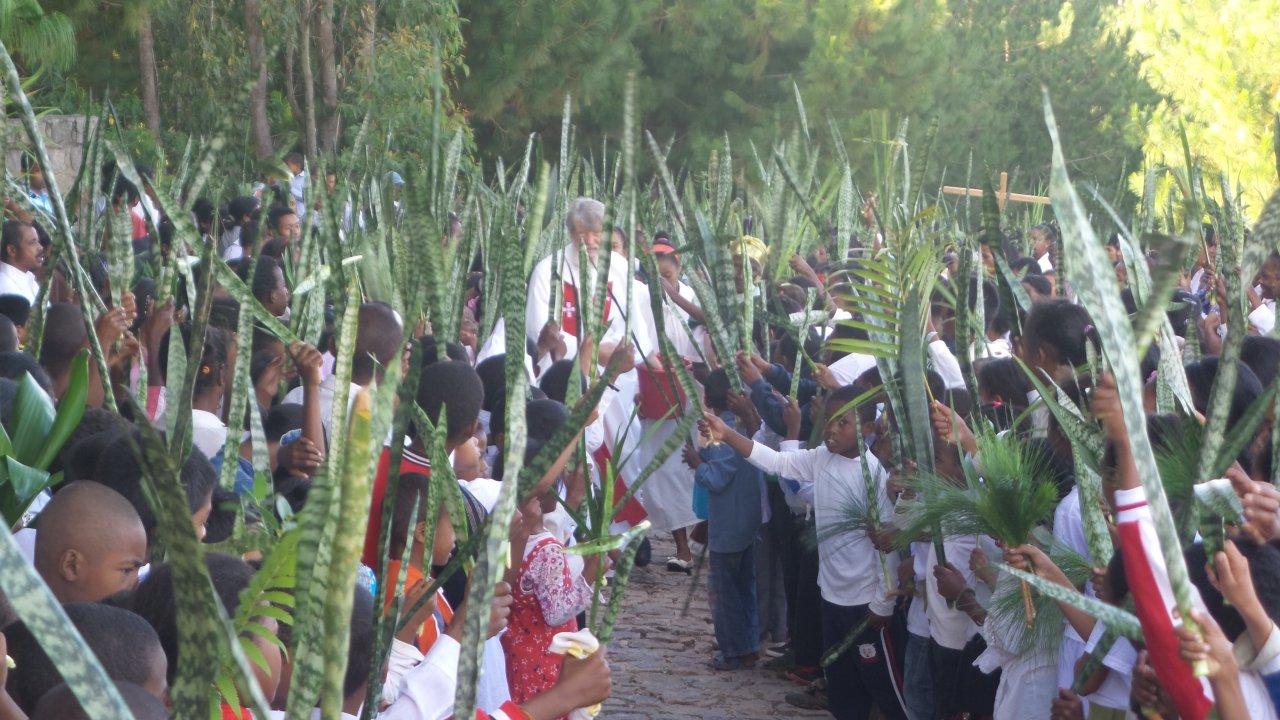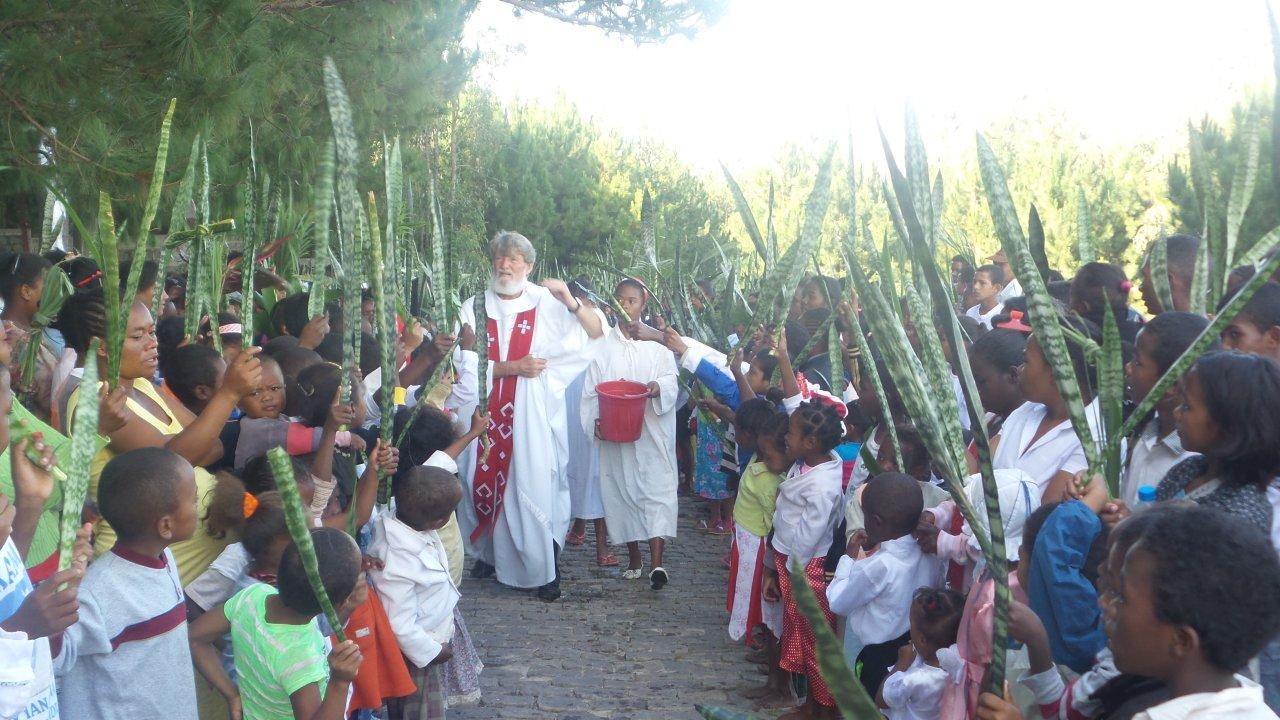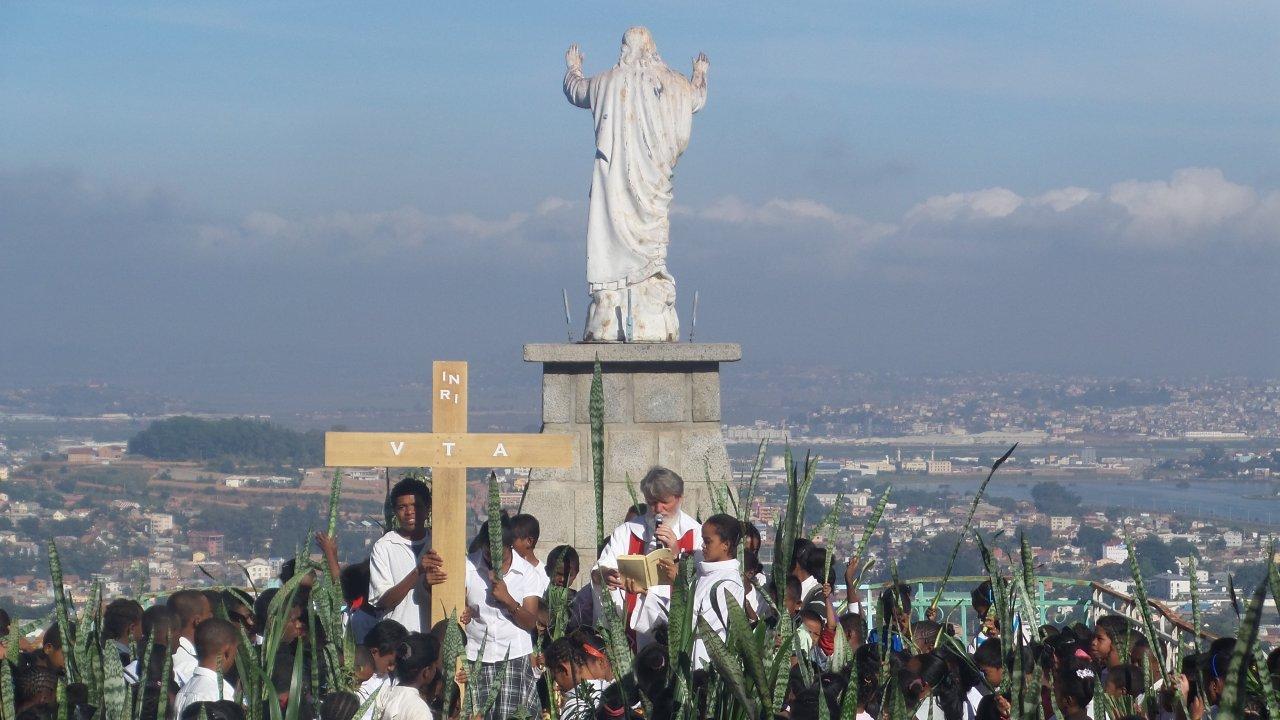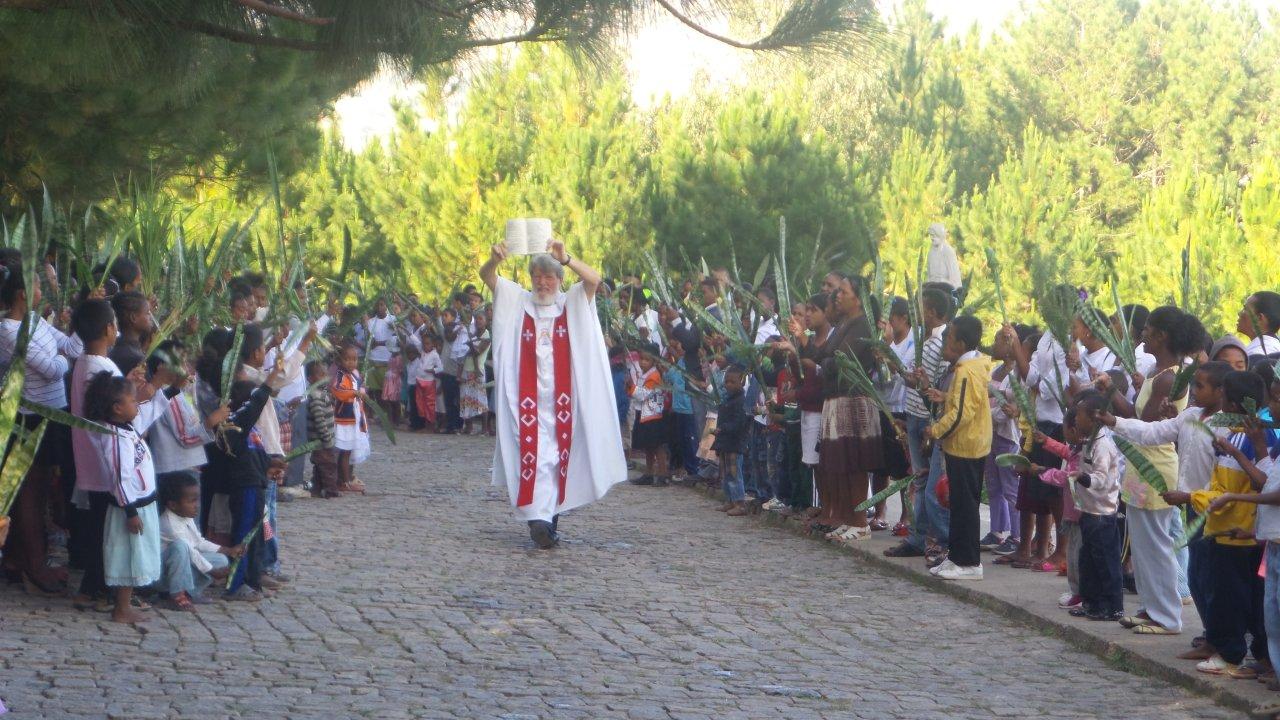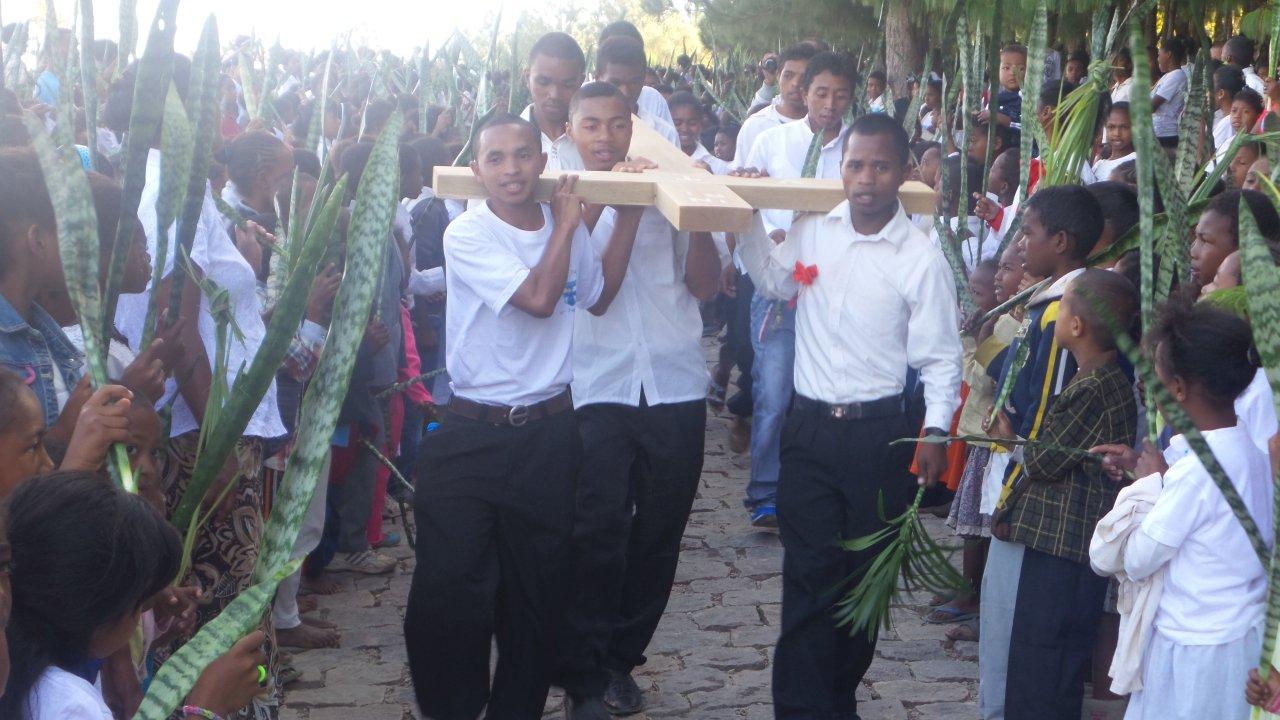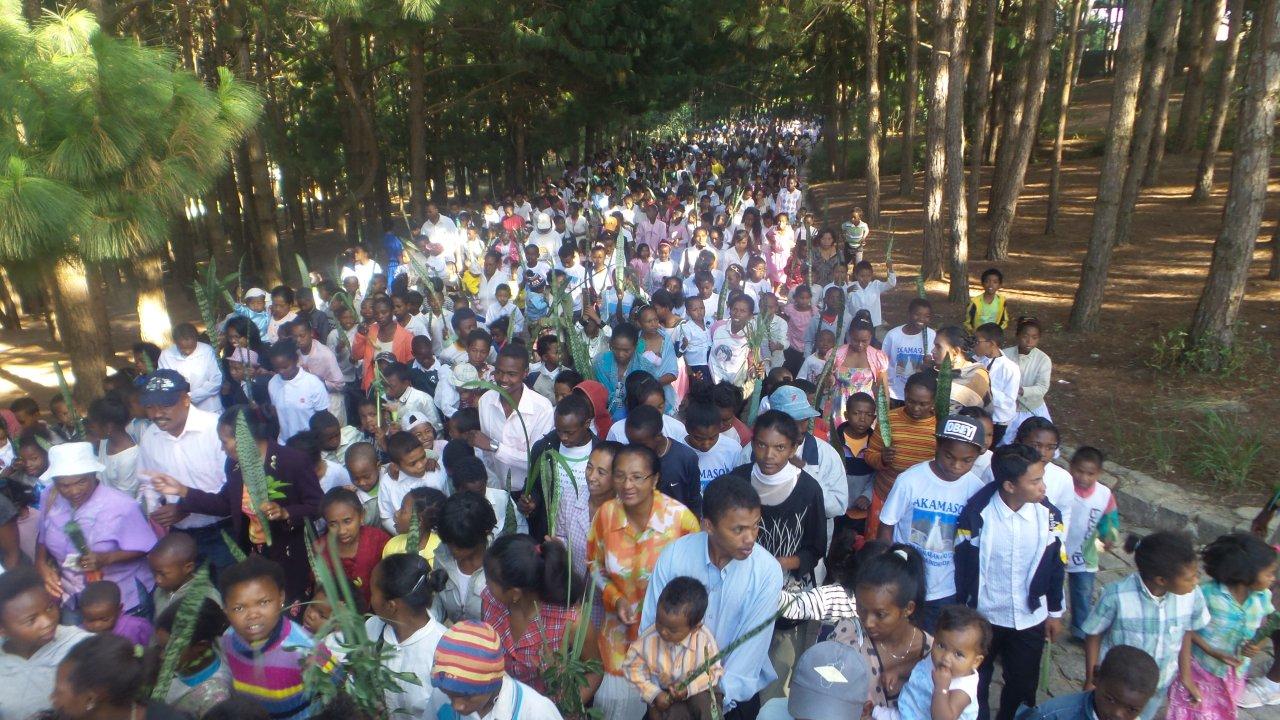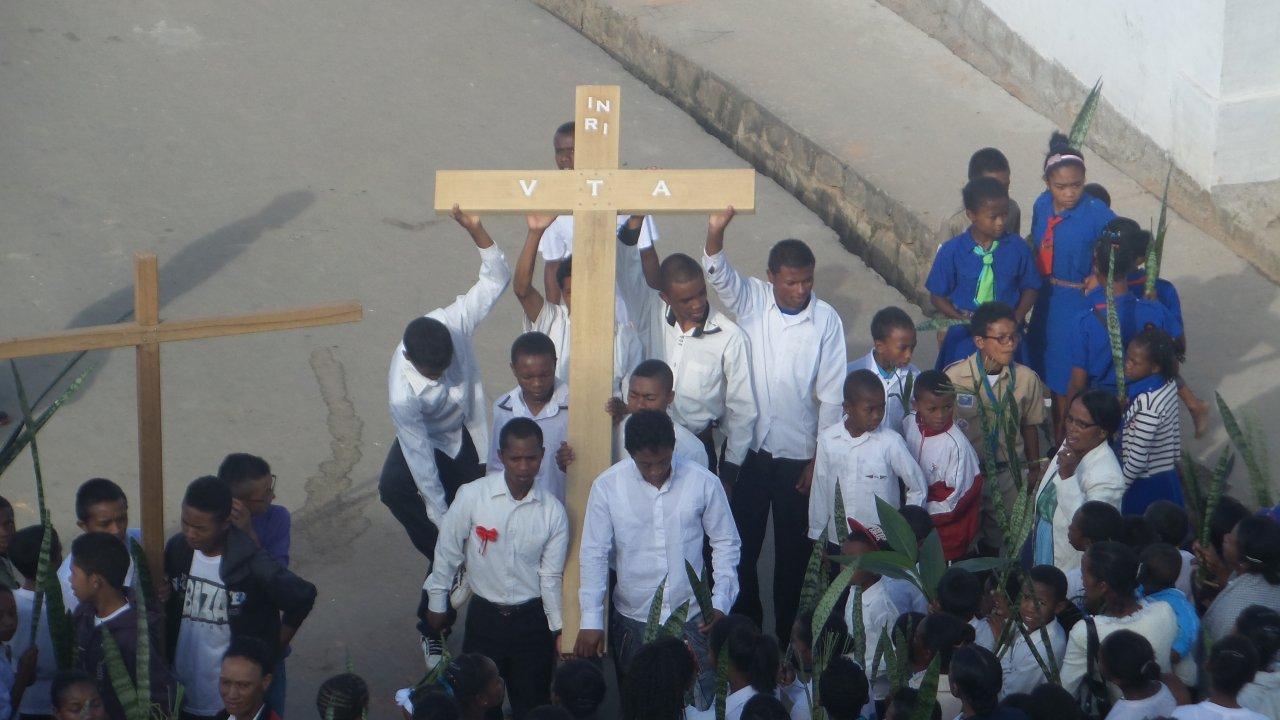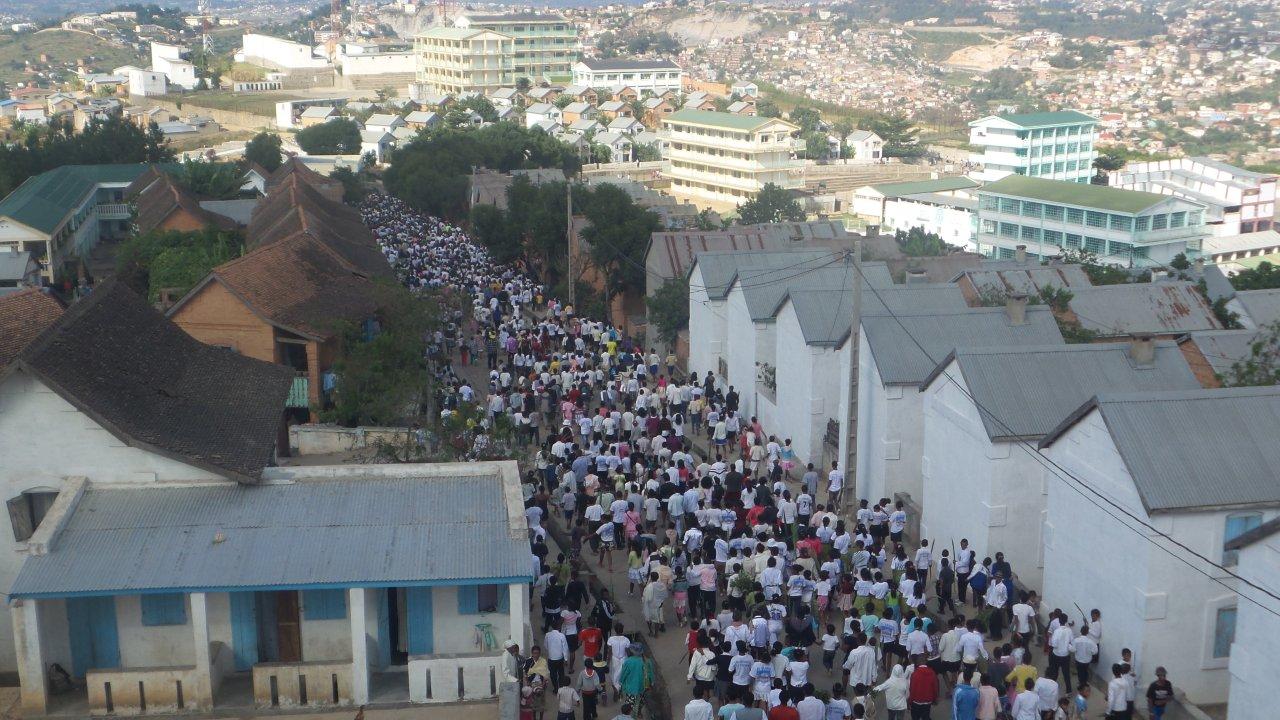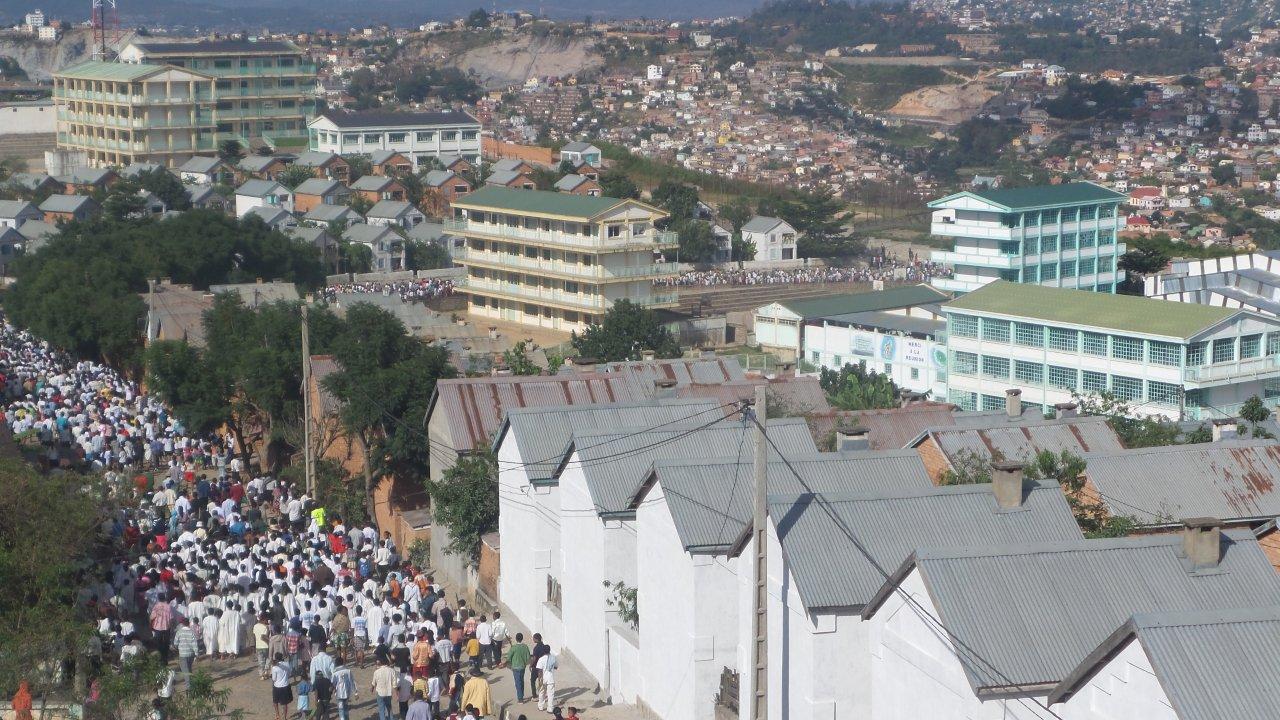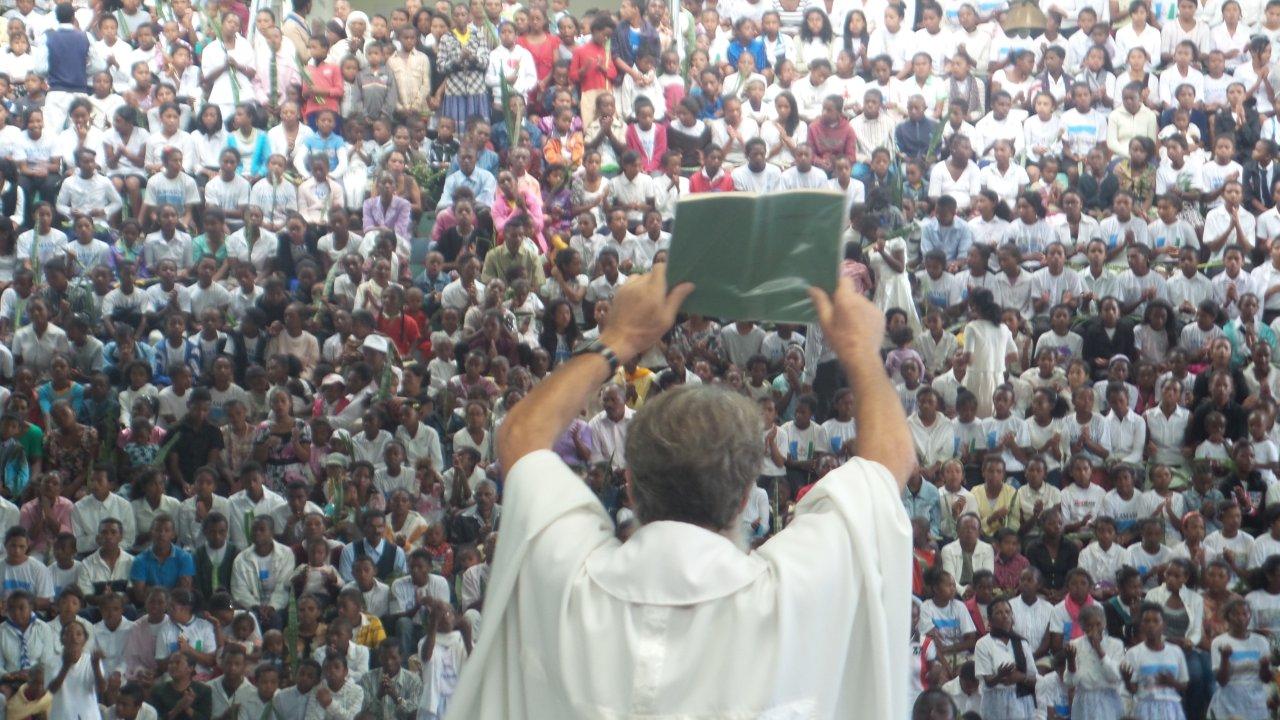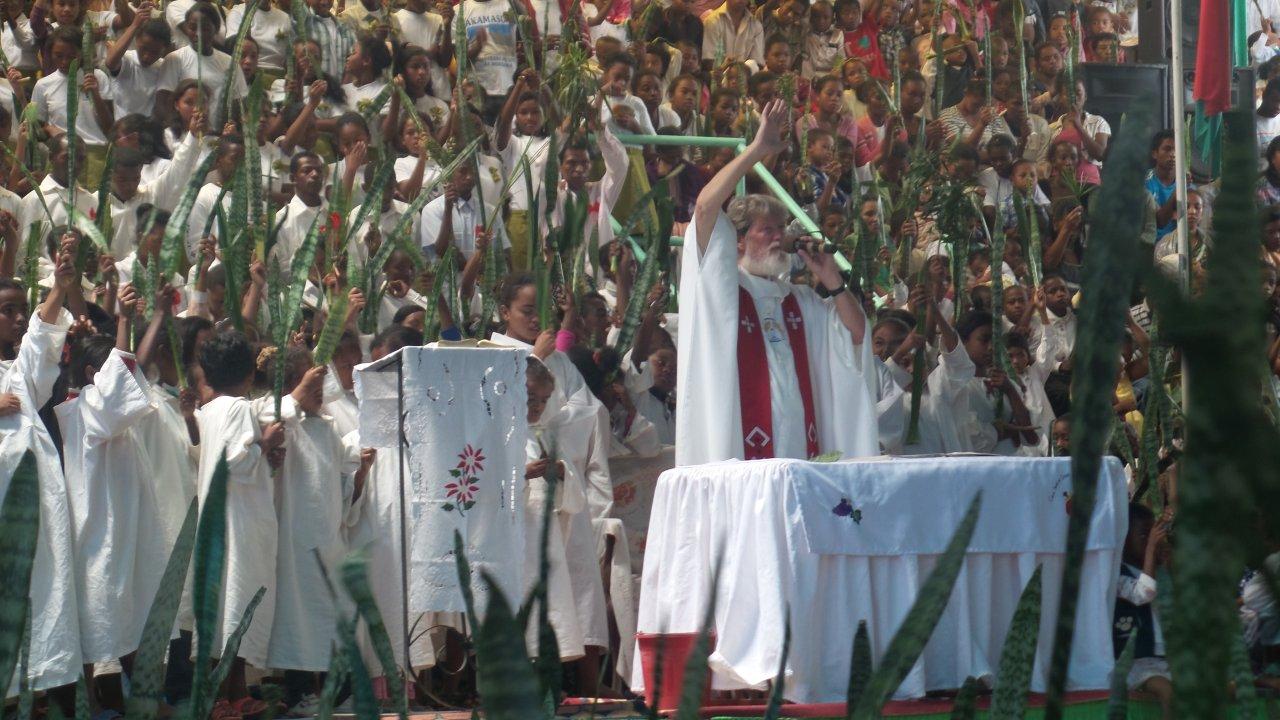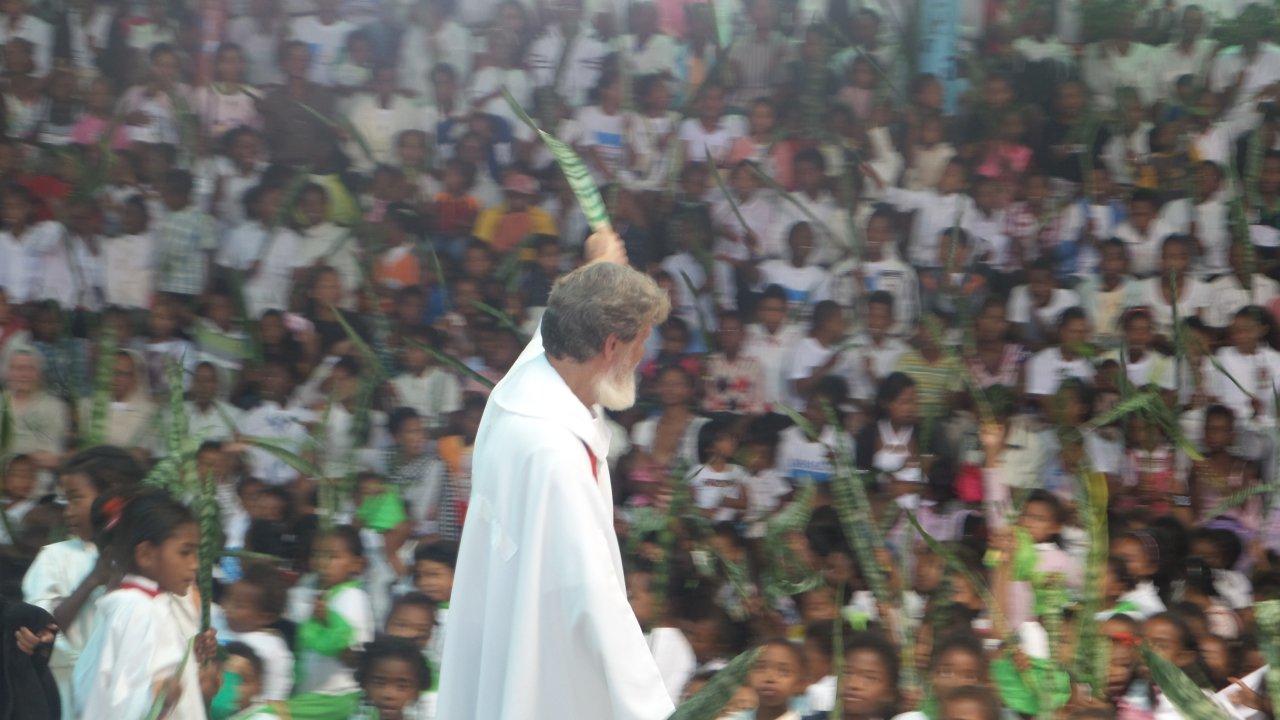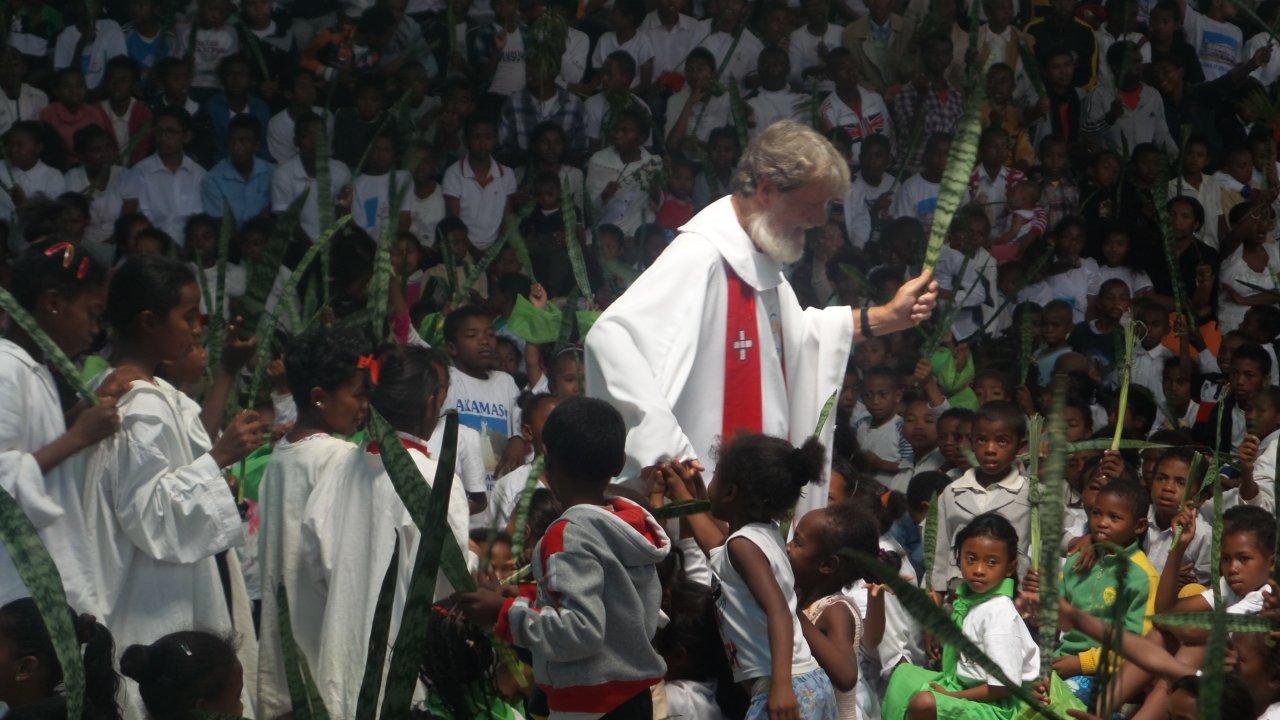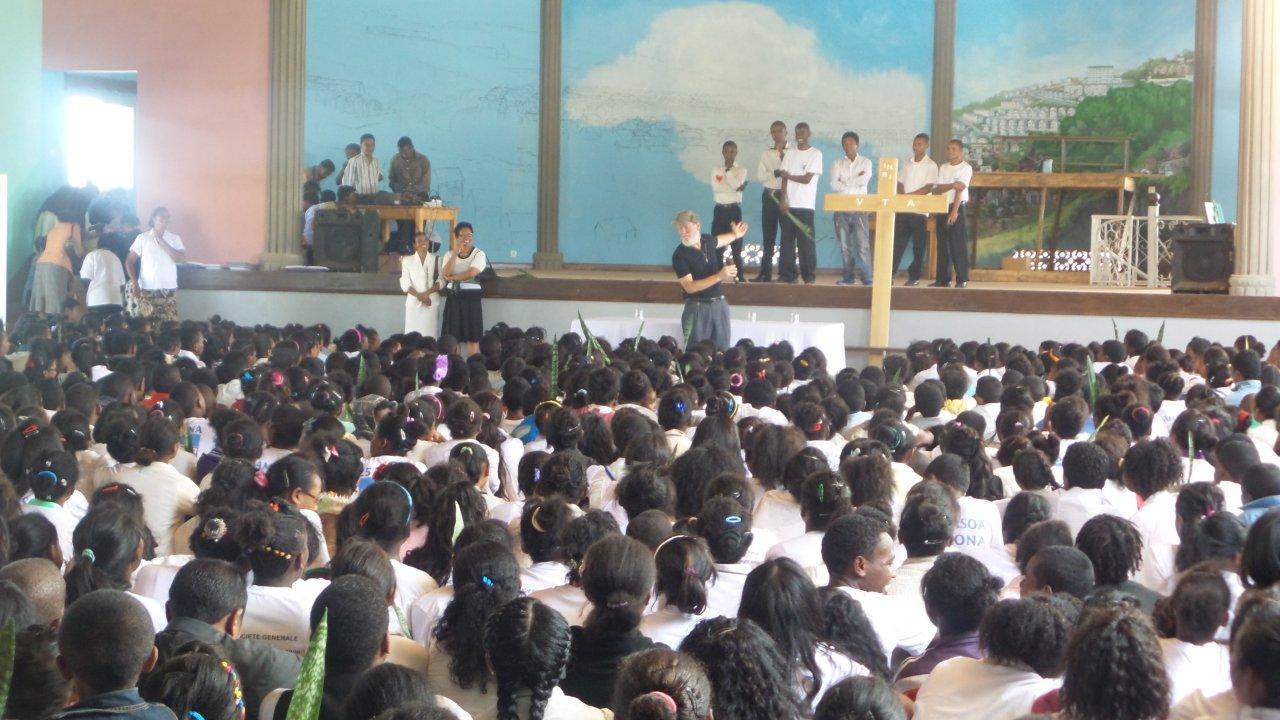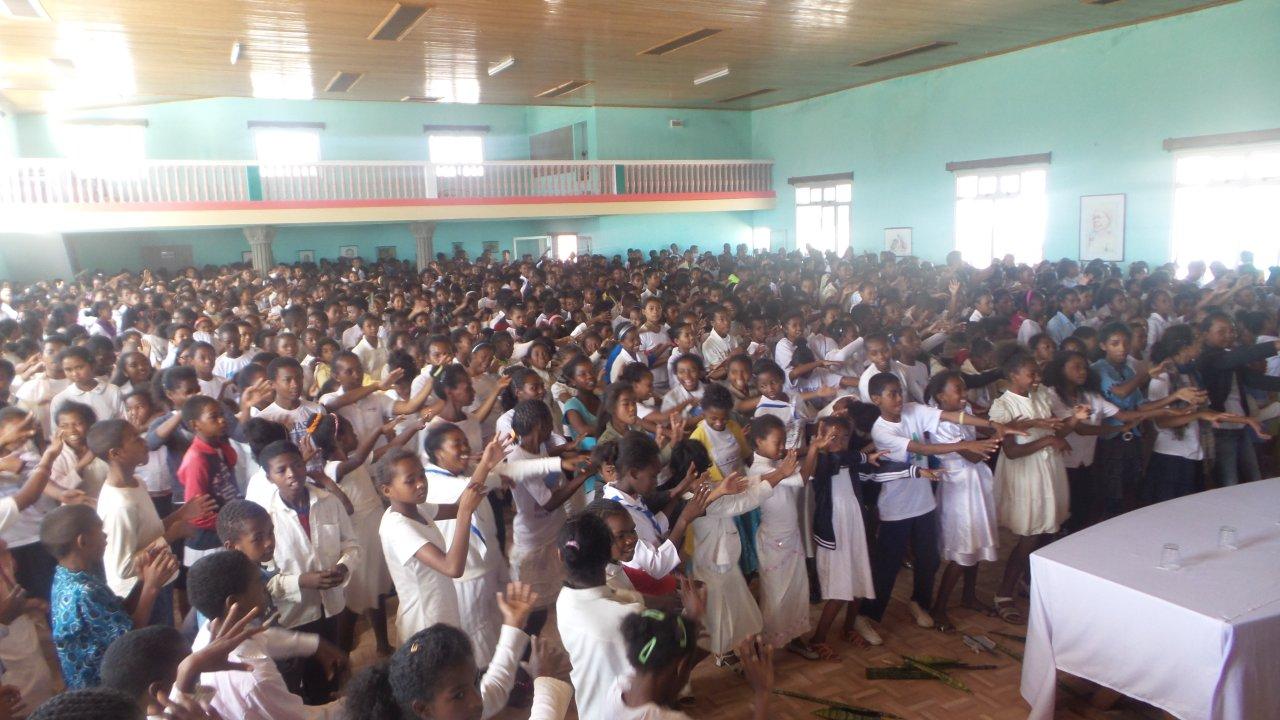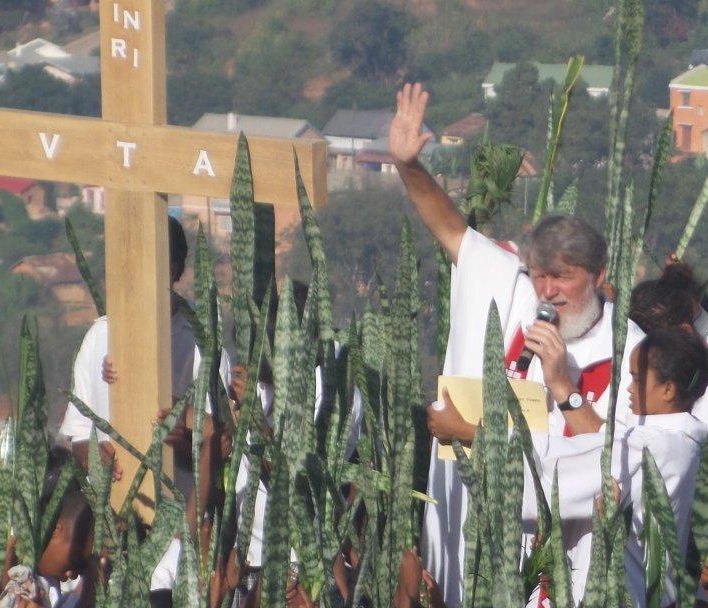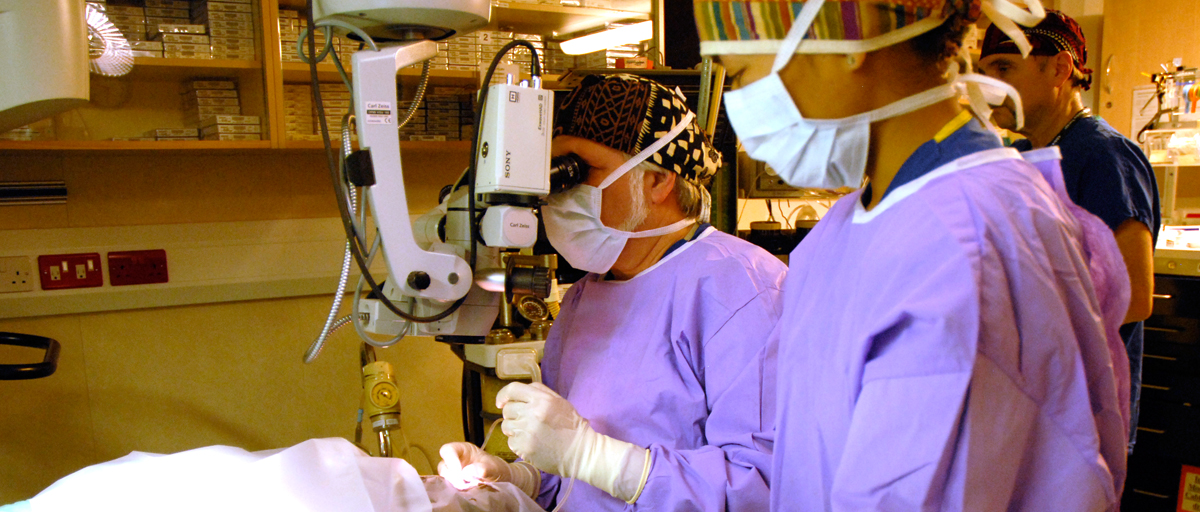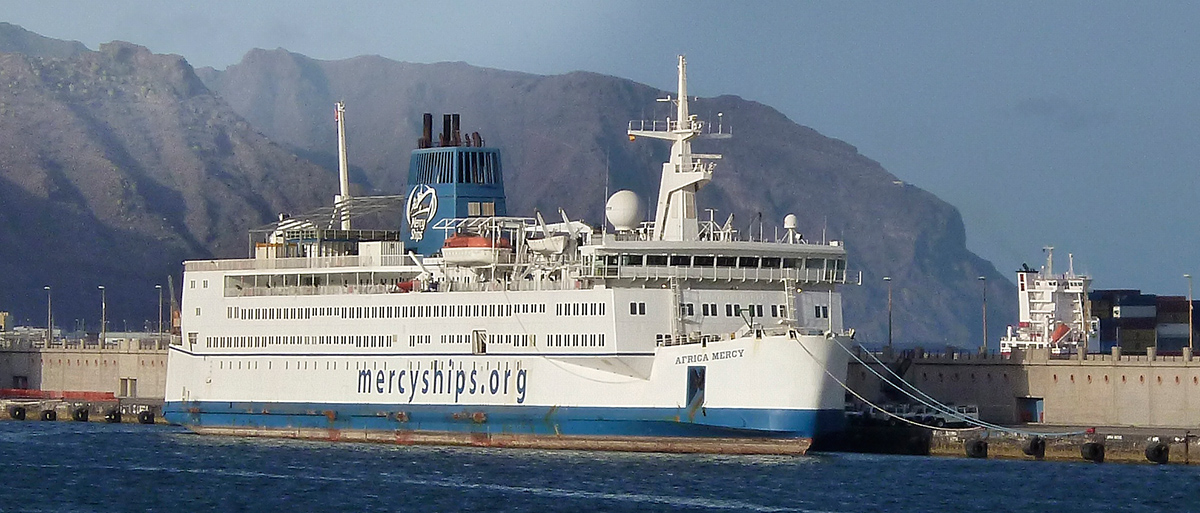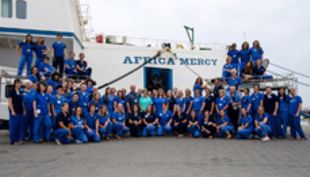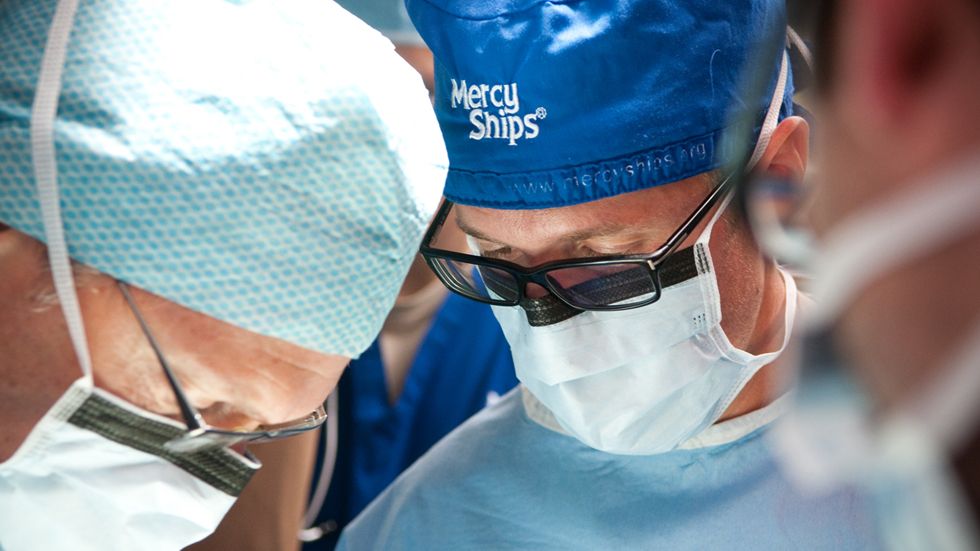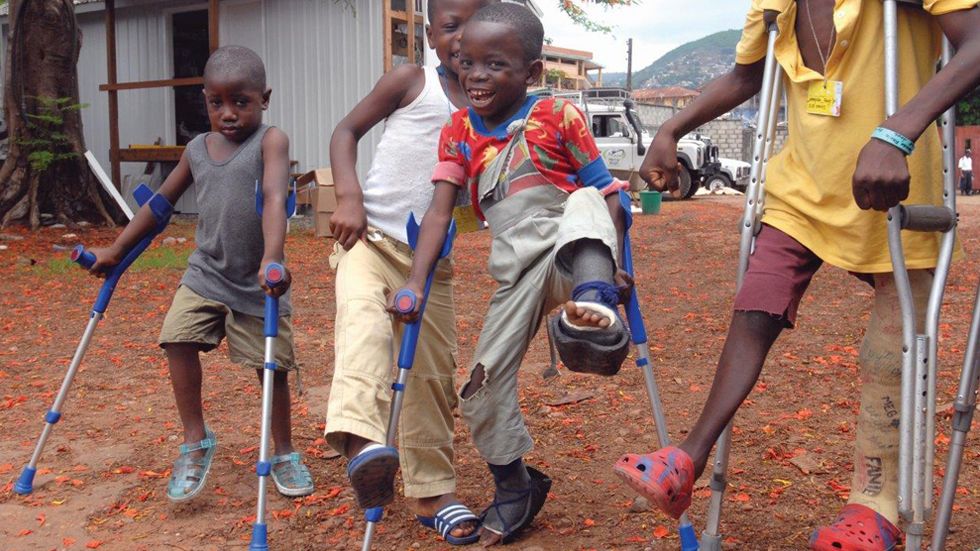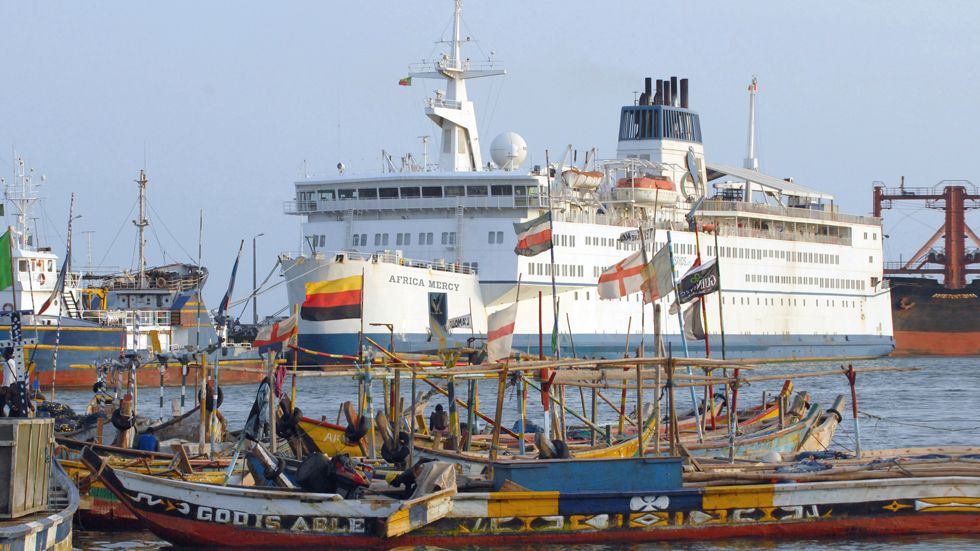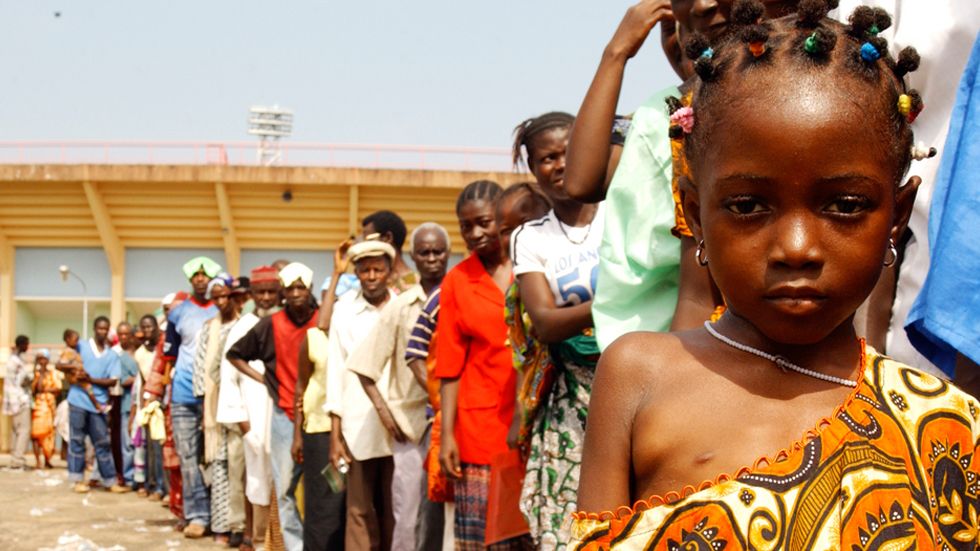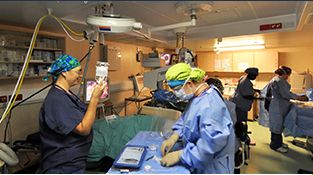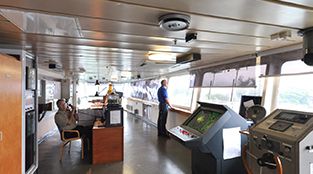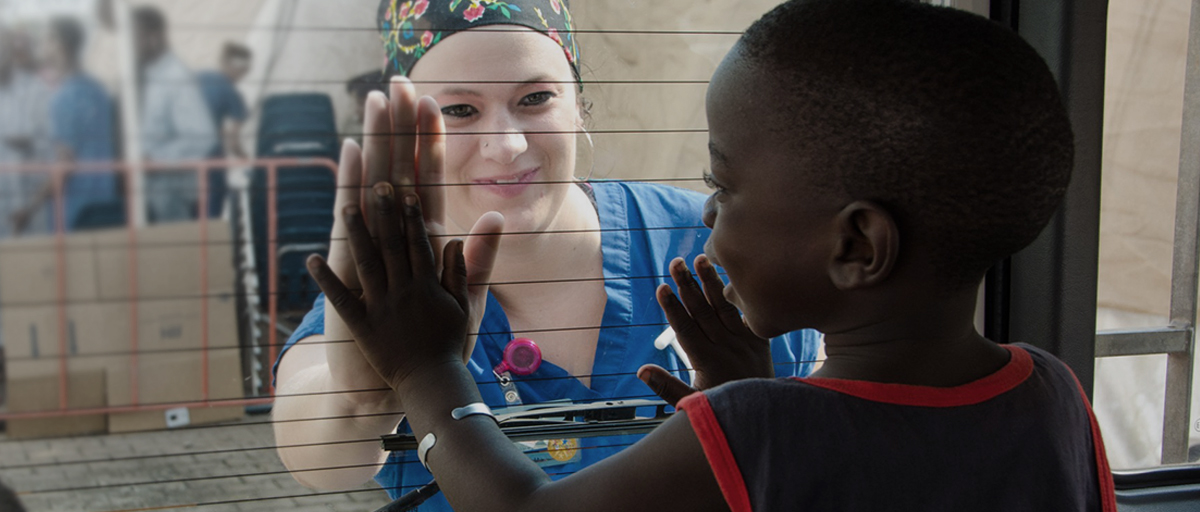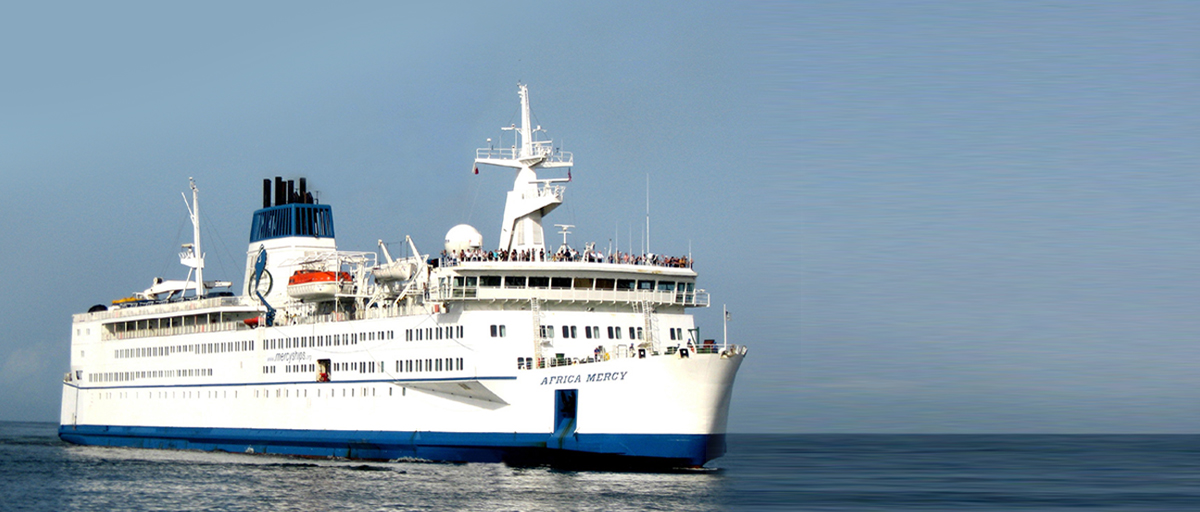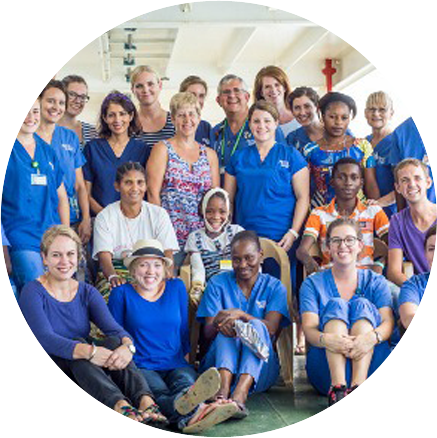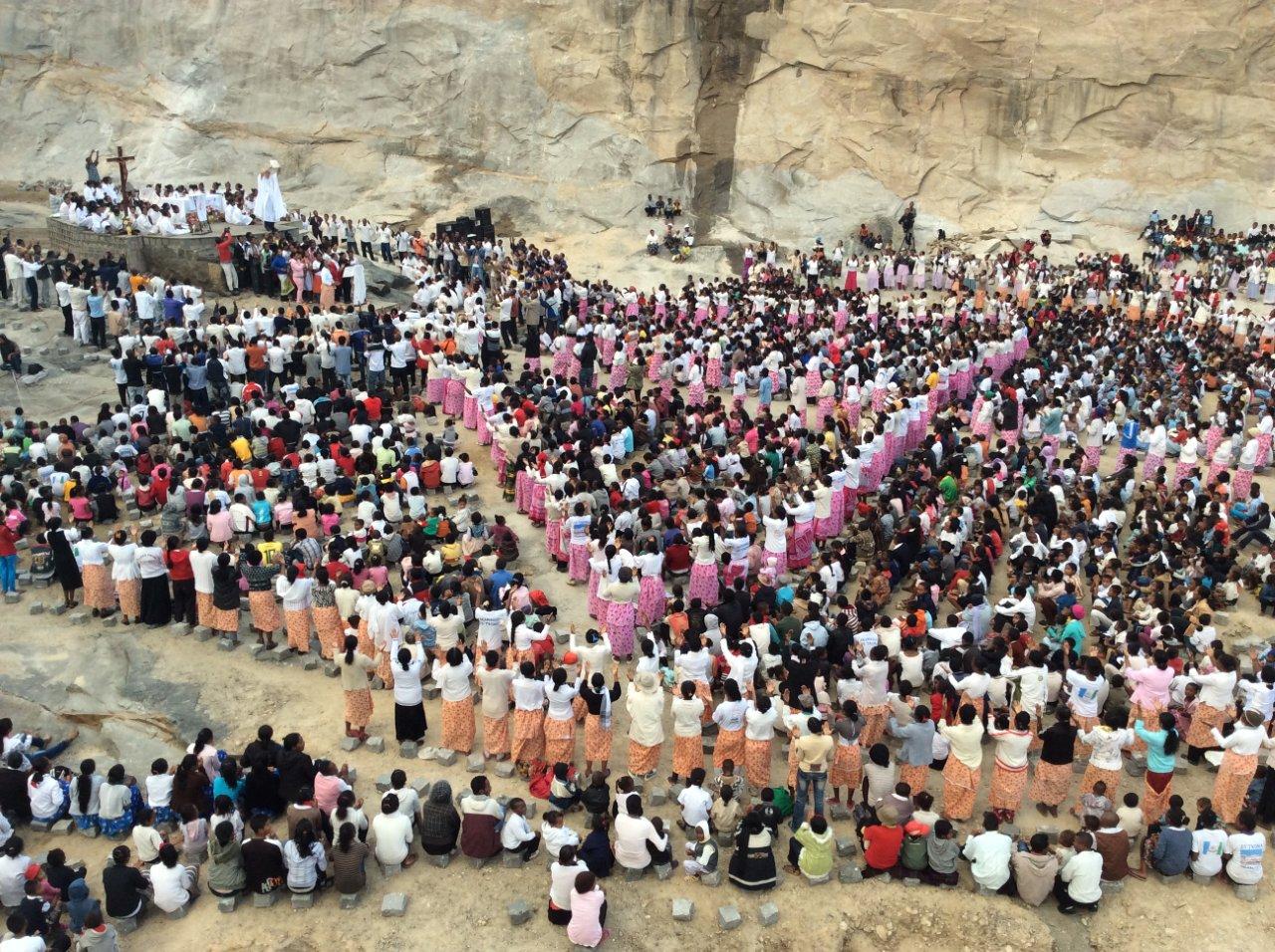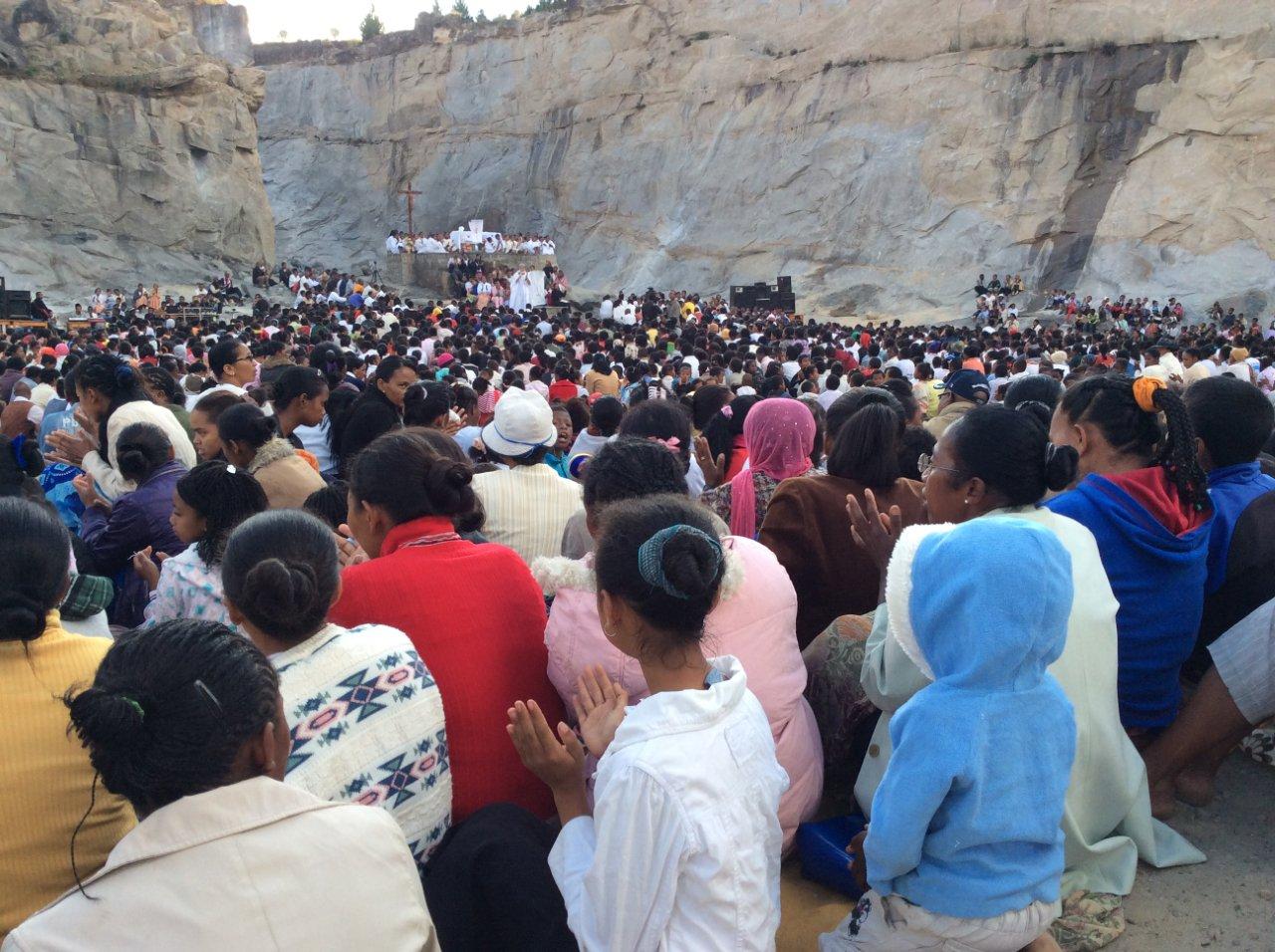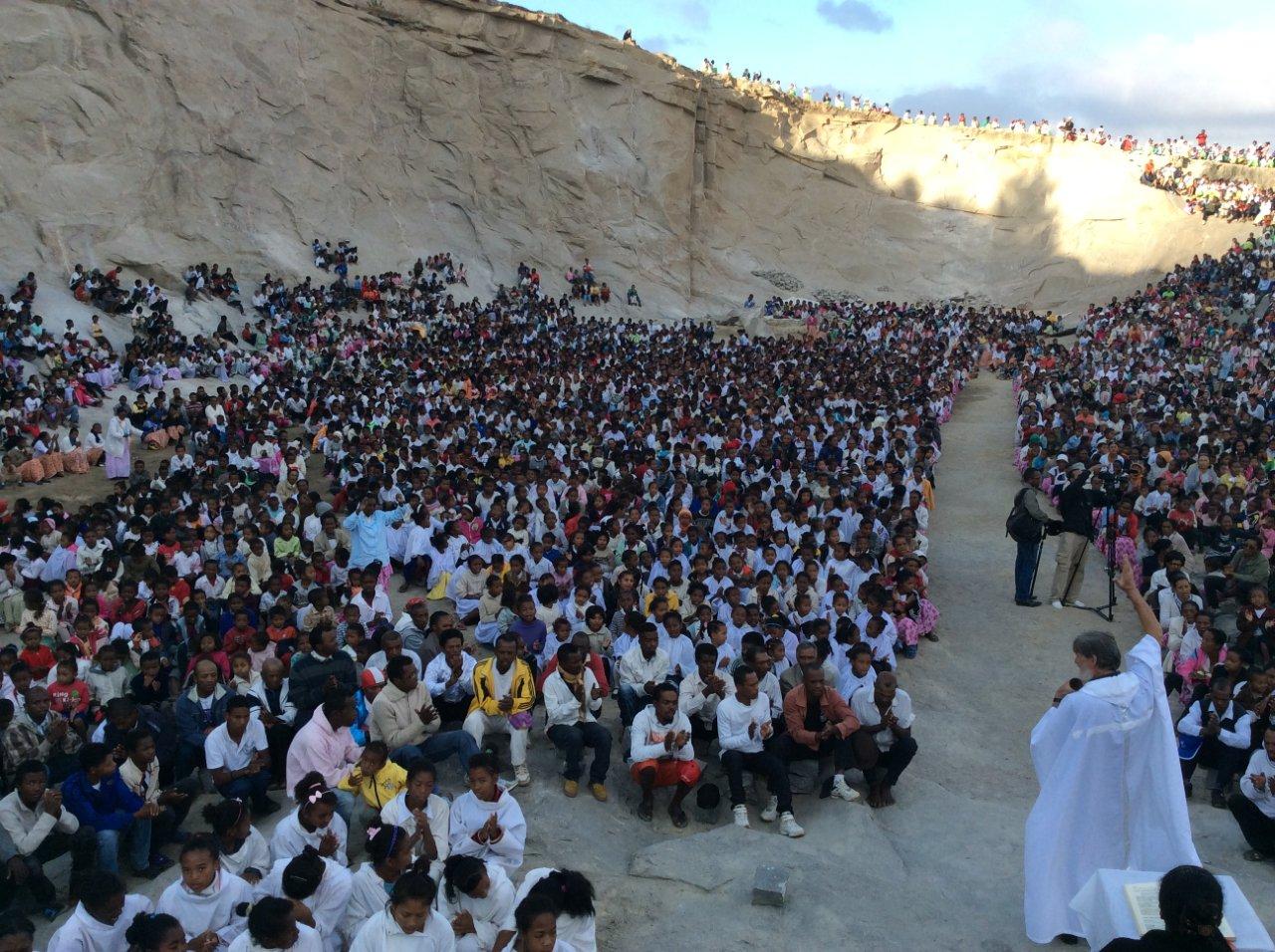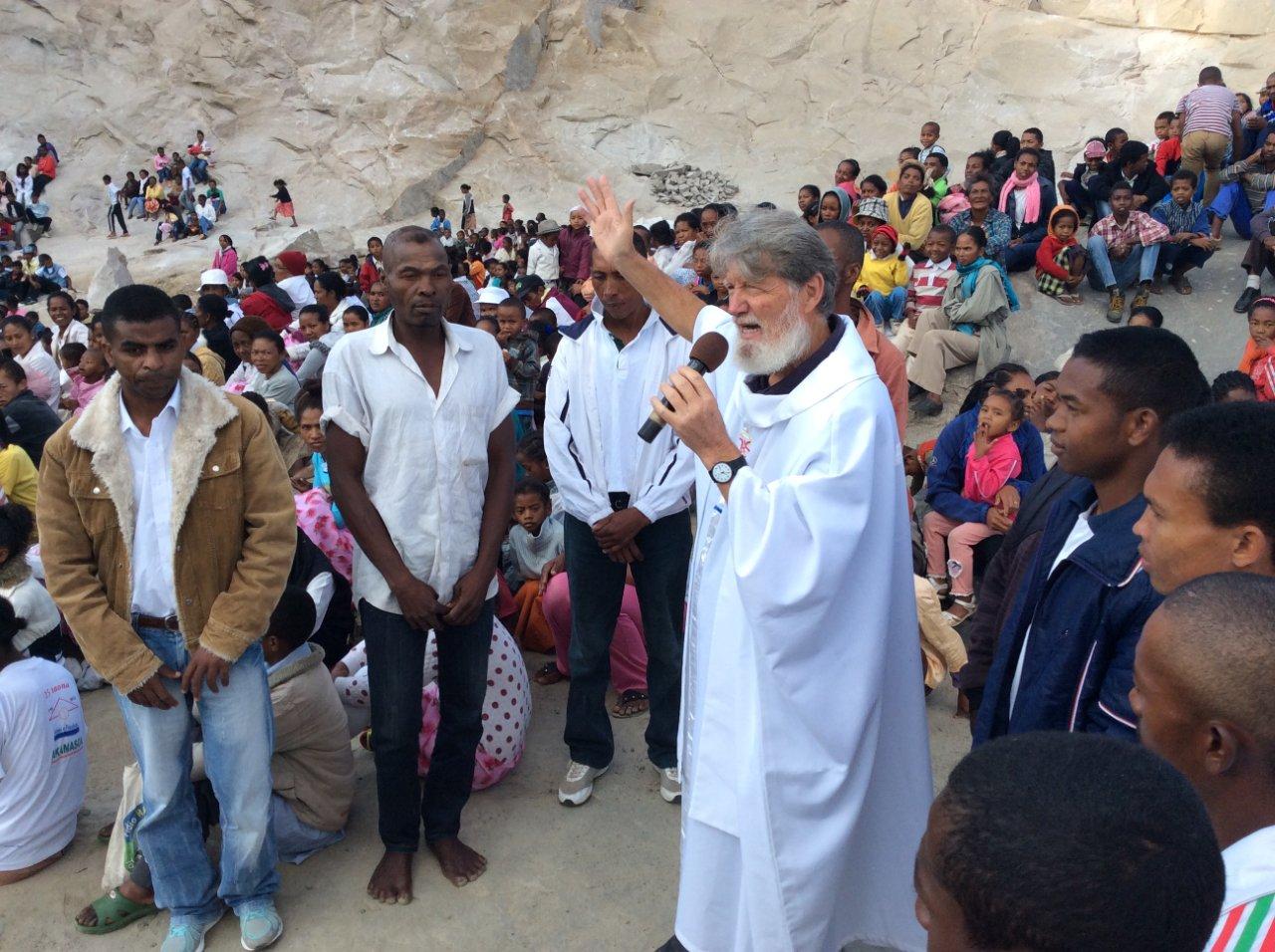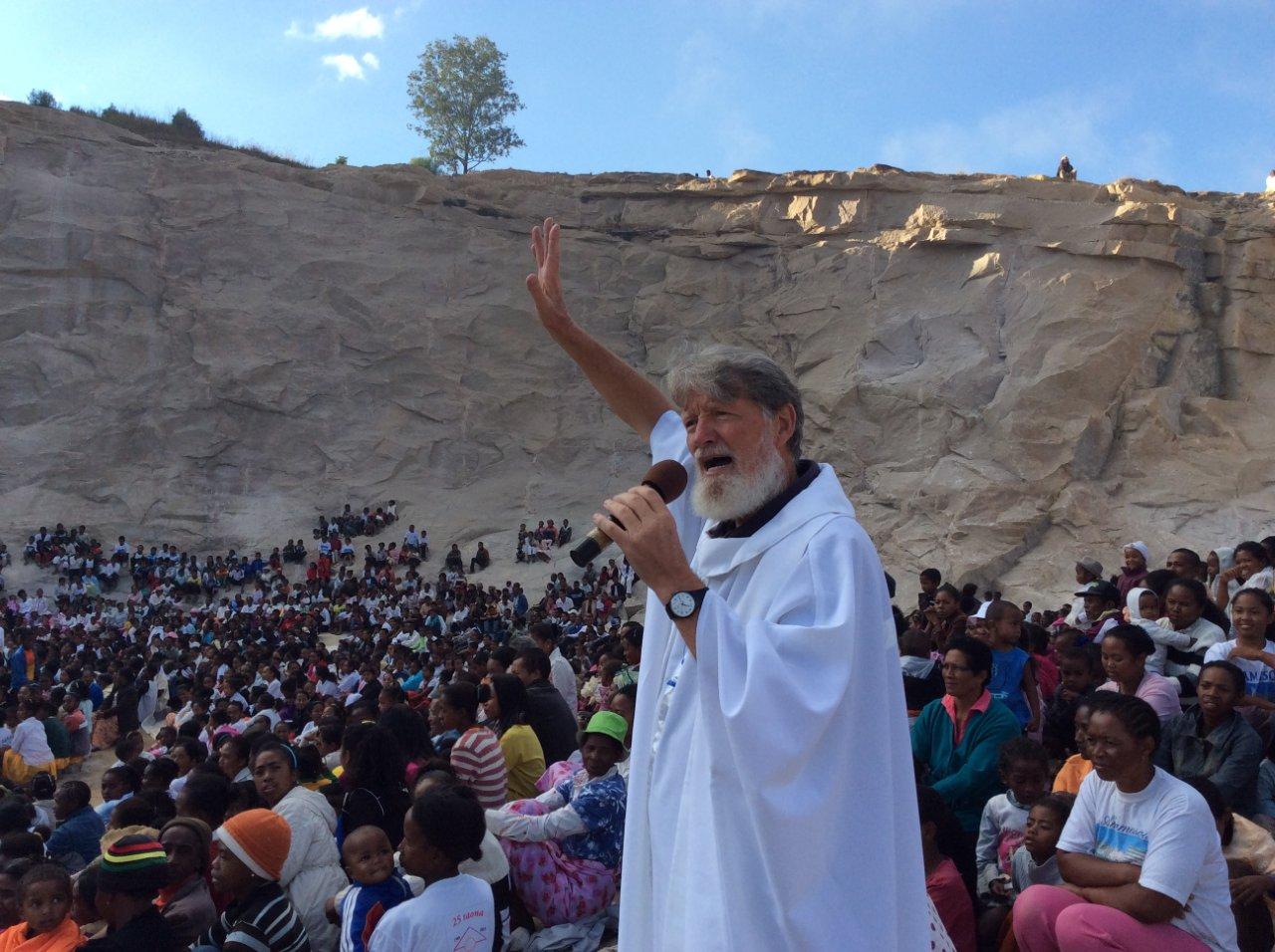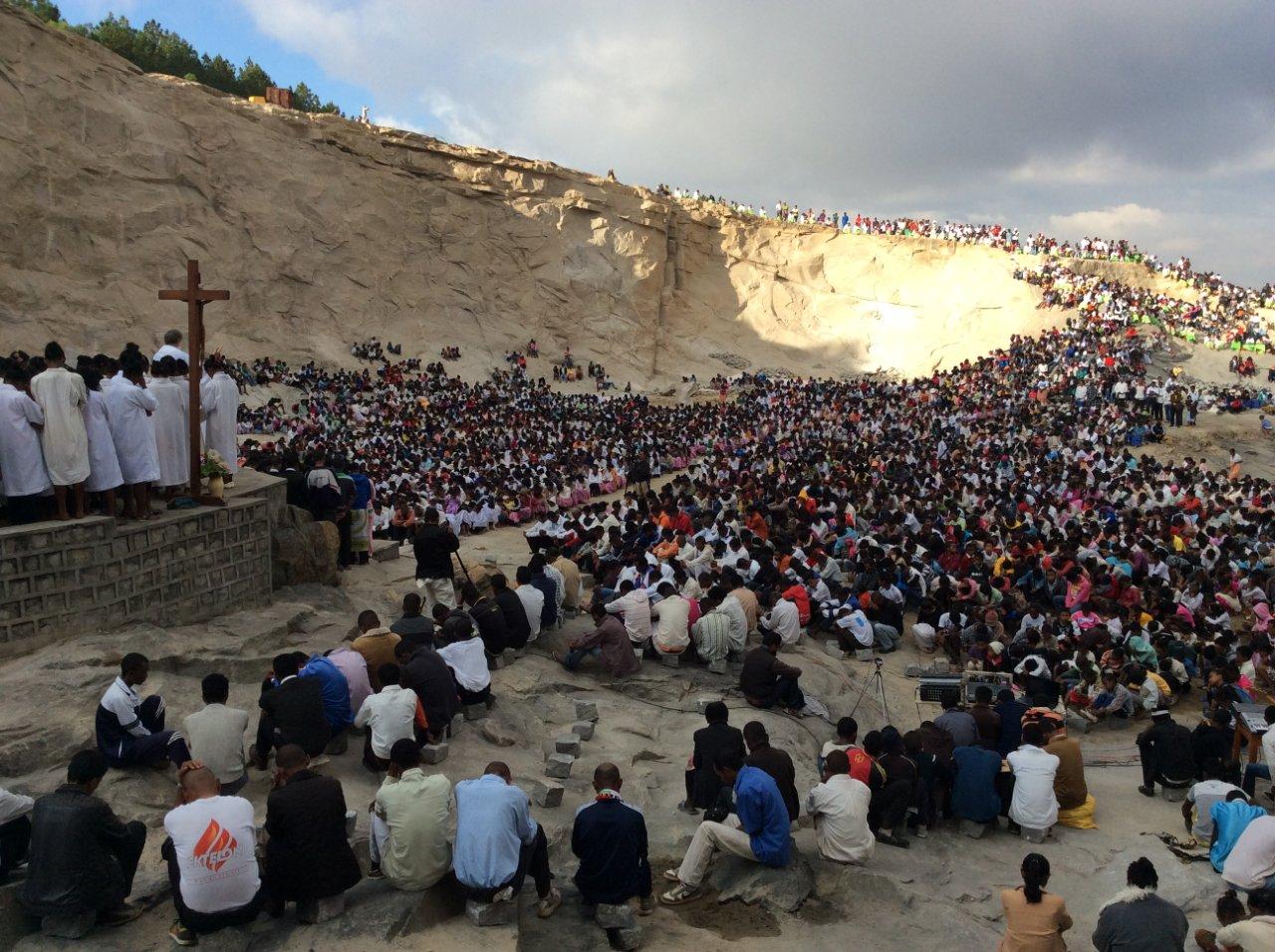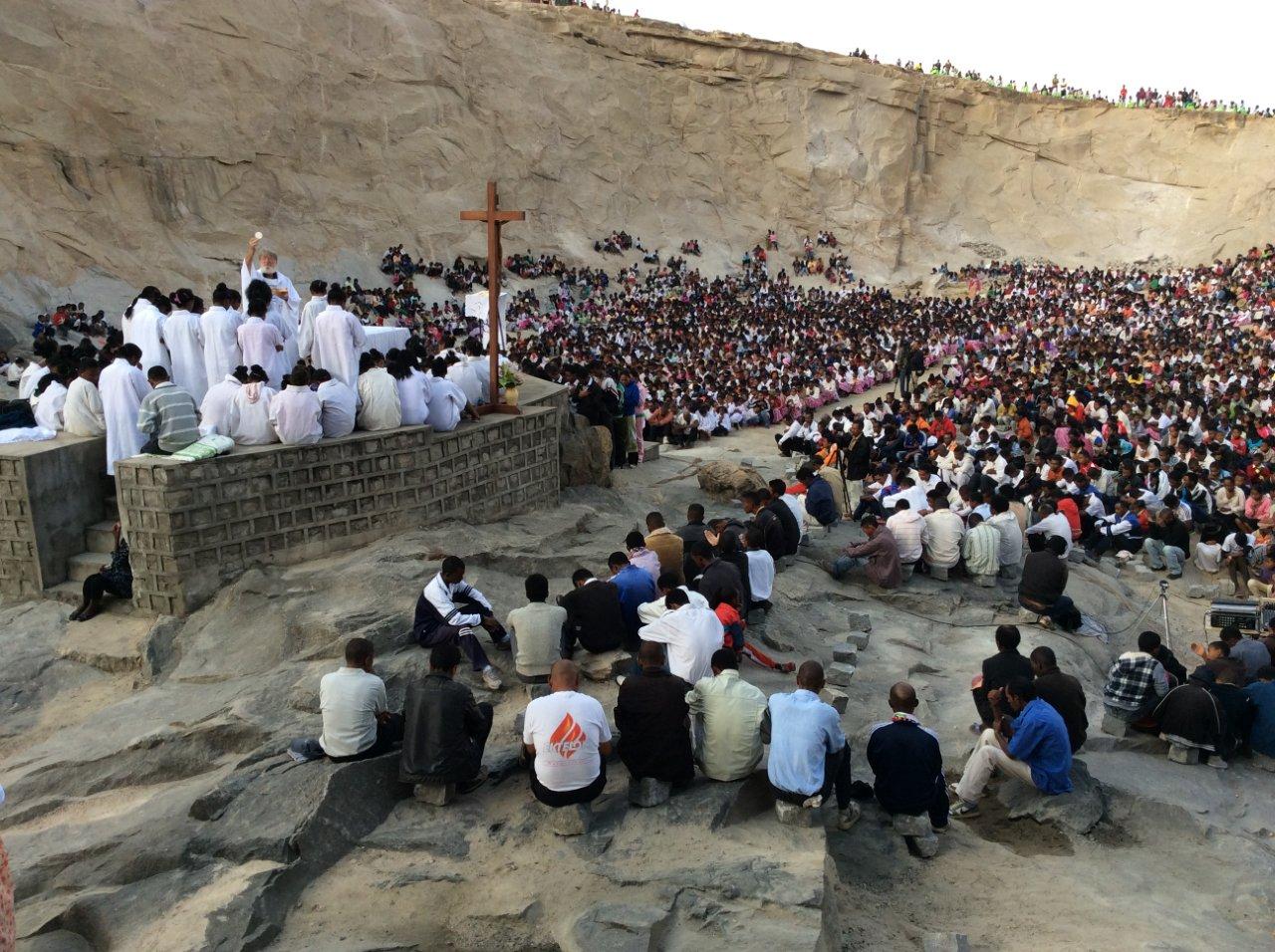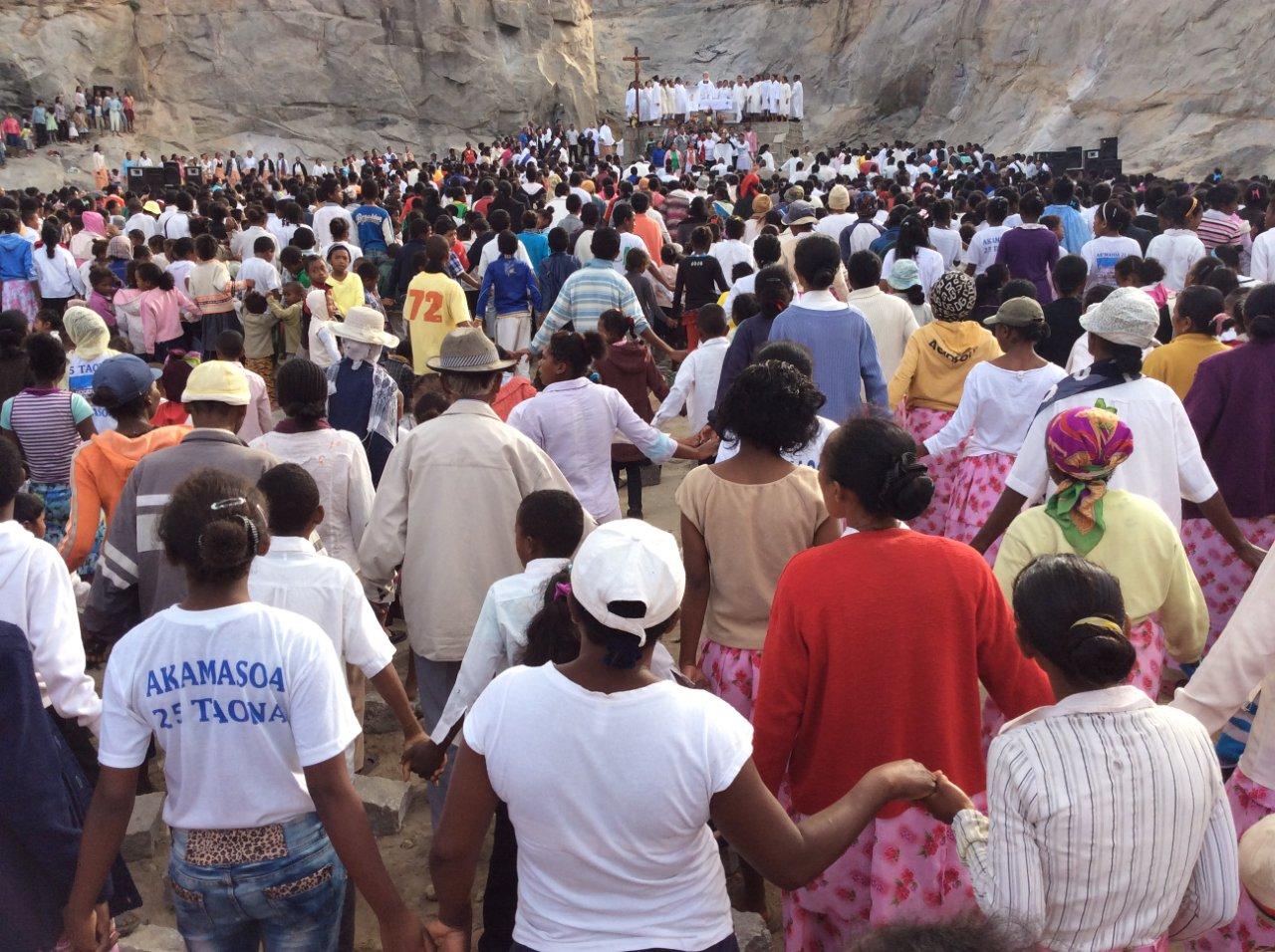 By doing this, the officer thought that we were use to do it every day! What ignorance of the poor they have! At the end, the officer added; "You know my father, I am a visionary man like you! I didn't answer, but I thought the same about me: "If I am a visionary man, I'm in the real world, in the midst of the poor suffering people, who fights every day to get out of misery and not behind a desk at the Ministry in the middle of papers of the Administration, which don't care of the death of a child or a young mother as it's happen every day at Akamasoa! The official who has the least talked said: "I now see that your work is a real fight!" At least that one understood something today! Fra Pedro